A little luxury on a gentle ramble, some walkers like to keep hand warmers stashed in pockets or in their packs for the moments when winter's cold really bites. They can be an affordable and hearty boost of (sometimes) instant warmth after a cold swim or while you're waiting for your water to boil on a high, cold camp. Whatever the situation, the best hand warmers for hiking will give you lightweight warmth while still allowing you dexterity in the mountains.
Hand warmers – especially bulky and heavy rechargeable models – are not a solution for on-the-go warmth unless enjoying a gentle ramble. When hillwalking, scrambling and especially mountaineering, you'll need a full range of motion in your fingers. Some of the hand warmers in this test are designed to sit within a glove – others not – and, despite efforts to design them ergonomically to fit your hand well, all of them limit movement and make it difficult to effectively hold onto trekking poles, ice axes or clamber onto any mountain ridge during a scramble.
So, if you find yourself reaching for the hand warmers every time you venture out in cold weather, you might want to first rethink your choice in gloves. Our expert gear reviewers have put the best winter gloves and gauntlets to the test – read their advice on how to get the best warmth-to-weight and -dexterity ratios or check out the best three-season hiking gloves. There are also gloves with warming systems built-in but these tend towards the cumbersome and gimmicky.
If you suffer with poor circulation, Reynaud's Disease or you find the warmth from a hand warmer can appease existing joint pain, please consult a medical professional before using any heat therapies. Indeed, none of the hand warmers tested are designed for medical conditions or pain relief.
You can learn more about what to look for in hand warmers suitable for hiking below.
The best hand warmers for hiking
Testing conditions
Francesca tested these hand warmers walking and camping through autumn and the beginnings of winter 2023 in the hills of her Peak District home as well as snow-capped Lake District fells. They were also tested post-swim. All hand warmers were reviewed while wearing the Outdoor Research Waterproof Liner (a generously-sized glove) to ensure fair testing conditions. She has small hands and tends to run hot. All weights are from the tester's own digital scales.
Best in test: Lifesystems Reusable Hand Warmers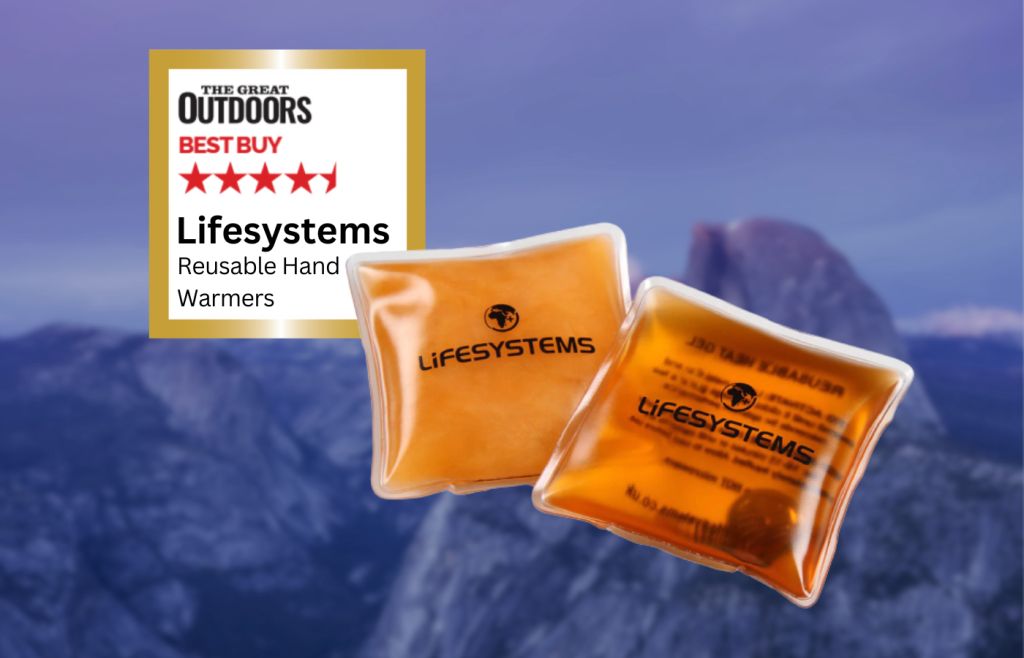 SQUIRREL_BUTTON_6347378
Lifesystems reusable hand warmers are designed for those occasions outdoors when you need a boost of heat – and fast. These small pouches of scientific joy that contain within them a metal disc. Press this – a bit of a knack to it but very achievable in gloves with an audible 'click' – to stimulate a visible chemical reaction. As if by magic, you can watch the clear liquid turn opaque and feel it emit heat.
RRP: £4.99 for a pair
Weight: 120g for one
Type: Catalytic chemical reaction
Duration: 45 minutes per activation
Pros: simple to generate heat repeatedly, sustainable, good value
Cons: dense shape doesn't allow for much hand movement
The heat offered is the best and most effective of the catalytic hand warmers tested. After testing and reuses, the whole process took just 20 seconds in my tests. During the first 10 seconds after 'click' activation, the liquid gel turns opaque. It takes a further 10 seconds and a bit of pouch-squishing for the liquid to begin emitting a high heat (up to 54°C/130°F). All in all, this is the sort of clever simplicity a luxury like hand warmers require to be genuinely useful outdoors when you'd expect your gloves to do most of the heavy lifting.
Overall, the functionality and simplicity – as well as reusability – make these a good, affordable option for those who enjoy winter and also consider the environmental impact of single-use products on those environments.
Read the full review of LifeSystems Reusable Hand Warmers.
Zippo 12-Hour Refillable Hand Warmer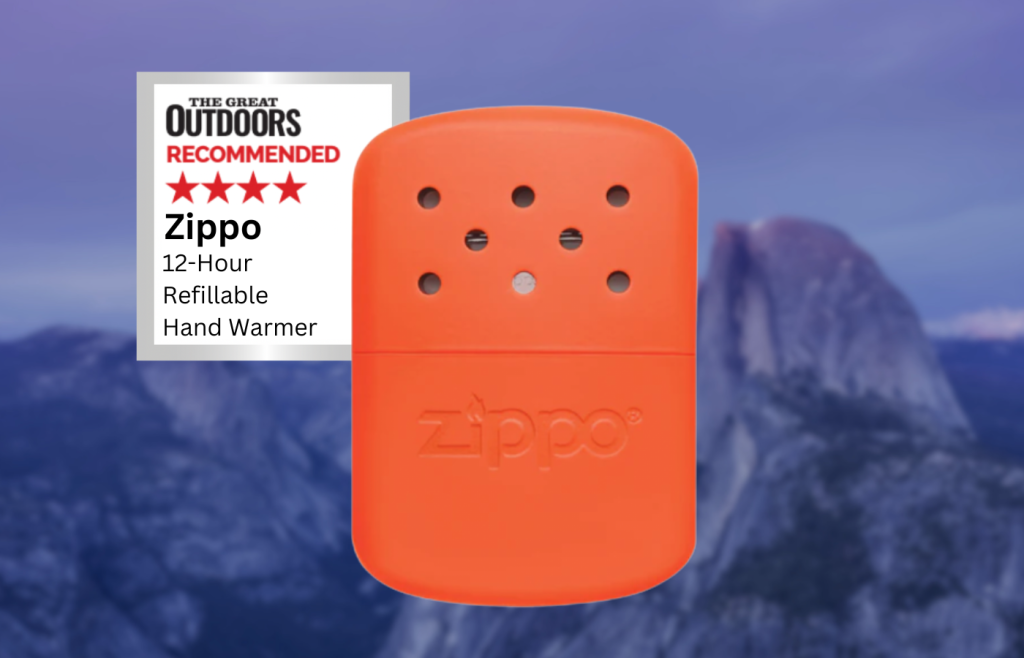 SQUIRREL_BUTTON_4577938
The Zippo 12-Hour Refillable Hand Warmer offers gentle and long-lasting heat in a safety pouch that packs a punch for anyone keen on keeping things traditional. This back-to-basics refillable design is compatible with both lighter fuel (which you insert into a little cup) or a burner and is durable enough to last long through many winters.
RRP: £32.90
Weight: 84g (inc. cup and pouch)
Type: Lighter fuel or burner compatible
Duration: up to 12 hours
Pros: traditional hands-on design, lightweight, durable
Cons: uses fuel purchased separately, less control of heat output
Zippo say this model has a new and improved filling process: Fill the cup. Light the burner. Done! While I did find the multiple components a tad fiddly in high winds, it does what it says on the tin. Likewise, after a cold water swim numb and clumsy fingers made this tricky. Preempting clear skies and temperature drops on camps, though, the Zippo 12-Hour Refillable Hand Warmer was a great companion. The hands-on approach is entertaining for fans of bushcrafting and bothy life where fire is just as central to comfort as synthetic fill and insulated gear.
Read the full review of the Zippo 12-Hour Refillable Hand Warmer.
LifeSystems Hand Warmer XT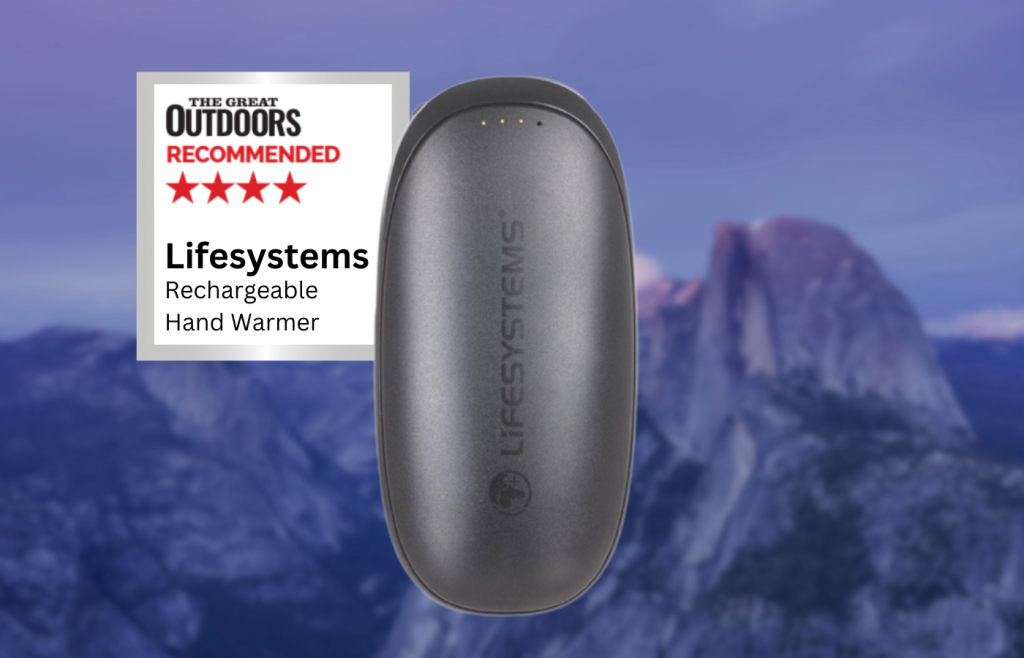 SQUIRREL_BUTTON_12994462
The Lifesystems Hand Warmer XT is worth investment if you're searching for a multi-functional heat source – but it has its downsides. It offers four different heat settings with capacity to omit up to 53°C (127°F) for six hours – or up to 14 hours on lower heat settings. The device claims a 'rapid start' and this is certainly true – you can feel heat right away with the switch of a button – but I found the highest setting takes four to five minutes to take full effect especially in cold conditions out of doors.
RRP: £33.99
Weight: 198g
Type: 10,000 mAh rechargeable
Duration: 6 to 14 hours
Pros: power bank function, 4 consistent heat settings
Cons: heavy and large
While it does have the secondary function of a power bank for your smartphone, it is also a heavy model. The charging function can't be used in conjunction with the heat function but regardless, if you are looking for both, this may be worth the investment. The design is highly useable and functional with a light display to indicate the heat setting and available power left when charging. This is particularly handy during the darker winter months.
Read the full review of the Lifesystems Hand Warmer XT.
Zippo HeatBank 9s Rechargeable Hand Warmer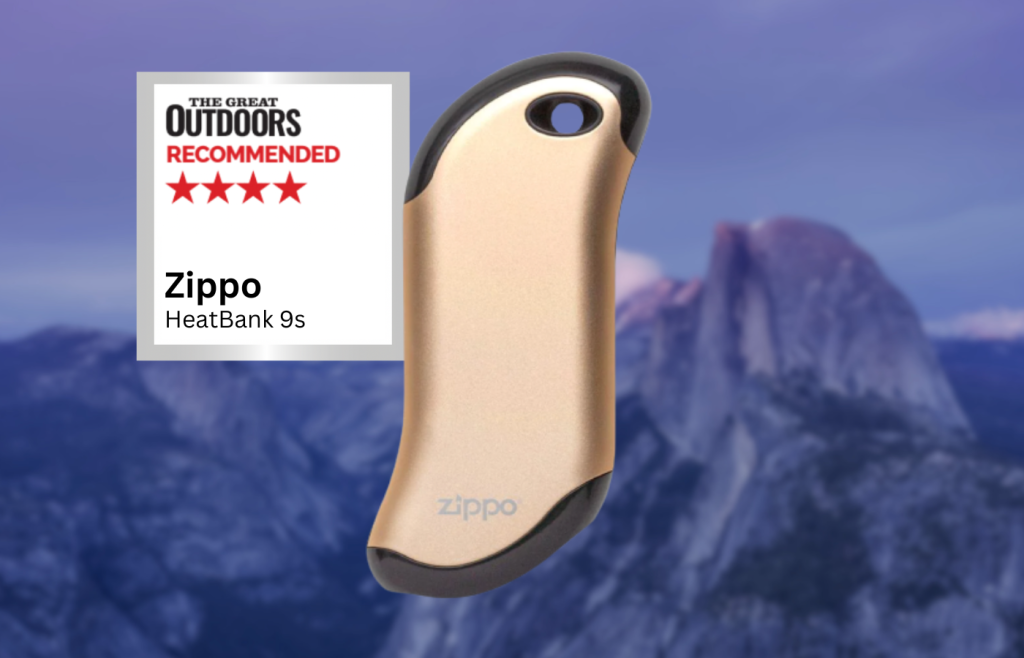 SQUIRREL_BUTTON_12994461
From the moment my tests of the Zippo HeatBank 9s Rechargeable Hand Warmer began, I realised its value and perhaps the reason for its price tag. The heat is felt within two or three seconds – the fastest of all in this comparative test. However, it is not the most powerful of the rechargeable devices and its heat emission tops out at 50°C/120°F.
RRP: £39.90
Weight: 156g
Type: 5,200 mAH lithium-ion rechargeable battery pack
Duration: up to 9 hours
Pros: one- and two-sided heat output, six heat settings, ergonomic design, USB compatible device charging
Cons: not the most powerful or highest heat, expensive
The device has three heat levels for both its one-sided and two-sided heat emitting settings. This essentially gives six options to users. With more options than any other model tested, the Zippo HeatBank 9s offered me comfort in almost every situation where a hand warmer was deemed appropriate. If you plan to use hand warmers regularly on rambles, this device may be worth the extra money.
Read the full review of the Zippo HeatBank 9s Rechargeable Hand Warmer.
HotHands hand warmers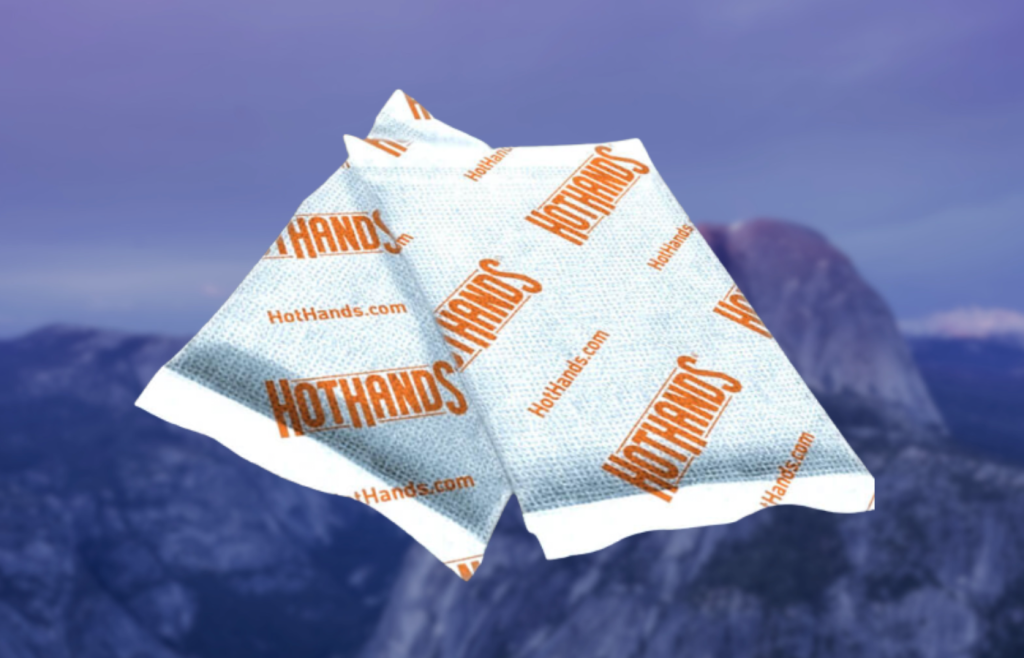 SQUIRREL_BUTTON_2773430
HotHands hand warmers are probably what spring to mind when you picture apparatus used for heating your extremities quickly and easily. The design – with outdoor workers, sports spectators and dog walkers in mind – is popular and fairly so. These are by far the most simple to use hand warmers tested. You simply tear open the packaging and give the air-activated hand warmers a good shake.
RRP: £4.99 for 5 pairs
Weight: 24g for one
Type: Air-activated (no fuel)
Duration: up to 10 hours
Pros: simple, ergonomic, lightweight
Cons: single-use
They are also incredibly lightweight so don't feel like much of a burden to carry for that extra warmth while cooking in camp or after a swim. Overall, HotHands hand warmers are a cheap one-off solution for particularly cold but gentle rambles in the hills. They shouldn't be relied upon for durability or long-lasting heat in the mountains.
Read the full review of HotHands hand warmers.
What to look for in the best hand warmers for hiking
Warmth
Your hands are unique so you'll know best how hot a device will need to be to offer effective warming – or how cool so as not to spark heat sensitivity and skin issues. In general terms, look for a model offering at least 40°C and up to 54°C (a temperature range covered in this test). If in doubt, some rechargeable models have multiple heat settings to accommodate various situations.
Duration
Generally, the more powerful the rechargeable device, the longer it will give you heat – but whether you need 12 hours of heat is up to you and the activity. Hand warmers that last less than an hour will suffice if you need a quick warm-up or just want comfort while sitting out and watching the stars. Photographers or those who are sedentary outside for long periods of time might look for longer heat emission. Be aware that reuseable and single-use warmers are subject to cooling throughout the duration of heat quoted by manufacturers, especially when in cold conditions outdoors.
Weight
Only used briefly on most excursions, it's likely you'll want to keep you hand warmers as lightweight as possible. Rechargeable options are weightier but boast more features – such as USB charging for your devices – which hillwalkers might find useful over multi-day excursions or in the case of emergency should your charge run low.
Shape
Everyone's hand size and shape are unique so it's important you find an ergonomic fit for your palm and gloves. Most hand warmers are unisex by design so different fits aren't necessarily forthcoming – but some are built in unusual shapes which might suit you better. Try the fit before you buy.
Heating method or fuel
Generally, hand warmers fall into three categories. Single-use air-activated and catalytic chemical reaction hand warmers; fuel hand warmers; and rechargeable electric hand warmers. They all have their pros and cons. Learn more about the different types of hand warmers for hiking.
Durability
Hand warmers are largely seasonal and so will spend much time either in storage or in your pack. If the hand warmers are to get regular use on rambles, you may want to invest in a more durable rechargeable model.
Sustainability 
While single-use hand warmers can be effective, they are necessitate disposable after one use. Reusable models are longer-lasting (saving you money over time if you use hand warmers regularly) and so, generally speaking, are better for the environment.