The Outdoor Research Waterproof Liner hiking glove is noteworthy for its warm, windproof qualities – they do what they say on the tin. My hands were kept warm and very dry thanks to excellent seam taping throughout and Ventia waterproof construction technology. The gloves were used in rain, sleet and snow, and the waterproof claims stand up well. Even when they do get slightly damp, they retained some warmth and dried quickly. Likewise, the gloves are windproof – even in strong gusts. Out of all the gloves in this test, this offering does feel particularly stormproof. .
Price: | $55 | £46 (Available from shop.ordnancesurvey.co.uk)
The sizing on this unisex pair of gloves is generous, and I found the Small too roomy to offer full dexterity for my smaller hands. The fit rendered the pull loops somewhat redundant but they do make a handy alternative to a clip or leash and can be used to attach your gloves to your pack when not in use. That roominess did hamper comfort levels at times, with the gloves shifting and larger cuffs interfering with my jacket. The poor sizing also reduced the effectiveness of the touchscreen fingertip sensitivity, and I often found myself taking the gloves off to check my route. 
Upon pulling the gloves back on, however, my hands warmed up again quickly. The breathability was very good for a thicker waterproof fabric, and the 100% polyester tricot lining offered a dry warmth that, surprisingly, stopped my hands getting clammy too quickly.
The sizing and fit issues mean no 'Recommended' this time, but the Outdoor Research Waterproof Liner is still a solid performer. Whilst marketed as a liner, the extra bulk does the essential job of protecting your hands from the elements, and I could easily fit a silky low-profile liner glove underneath for colder days.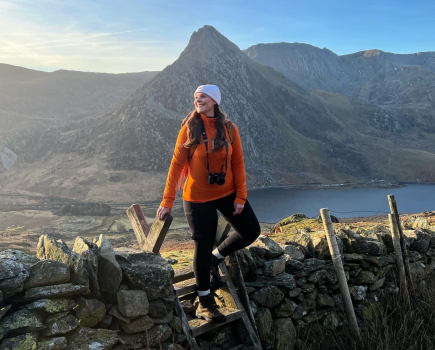 Tested by Francesca Donovan
Francesca tested these gloves hillwalking and scrambling in snow, rain and high winds, as well as on unseasonably milder days in the Southern Uplands, Eryri (Snowdonia), the Lake District and the Peak District throughout late winter and spring. Temperatures ranged from just below freezing to 10 degrees. She says her hands run hot. Francesca wears a size Small and weights (per pair) are supplied from her own digital scales.