About The Great Outdoors
The Great Outdoors is the UK's original mountain magazine. We have been leading people to explore high places for more than 40 years.
Through compelling writing, beautifully illustrated stories and eye-catching content, across a range of platforms, we seek to convey the joy of adventure, the thrill of mountainous and wild environments, and the wonder of the natural world. We're here to help you make the most of your time in the hills and mountains.
As well as stunning photography and top-class writing, we are famous for the rigour of our gear reviews. Our reviewers are the country's most experienced team of testers – including world-renowned backpacking experts and long-distance walker, Chris Townsend – and we always ensure gear is put through its paces in challenging mountainous environments. Our essential skills advice is written by top outdoor instructors, guides and experts.
Our roster of contributors ranges from established outdoor writers and authors to younger, up-and-coming voices who reflect a new generation of outdoor enthusiasts.
We are also proud to have a long-running association with The Great Outdoors Challenge – a brilliant and unique backpacking event that takes place every year in the Scottish Highlands.
Meet the editorial team
Carey Davies, editor
Carey Davies, who was previously a staff member at The Great Outdoors, returned to the magazine in July 2019 as editor. In his former role as hillwalking officer for the British Mountaineering Council he spearheaded the 'Mend Our Mountains' campaign, which raised £1 million to repair heavily damaged paths. Carey is also a regular contributor to the Guardian's Country Diary column. A lifetime walker, he has hiked and backpacked in mountainous landscapes as diverse as New Zealand's Fiordland, Scotland's Knoydart, Turkey's Taurus, California's Sierra Nevada and the countryside of Palestine. He can also be found running and occasionally climbing (badly).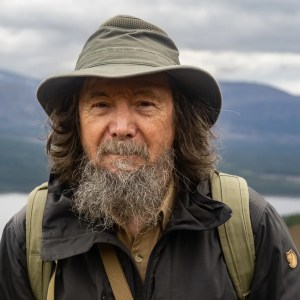 Chris Townsend, gear editor
Our Gear Editor since 1991, Chris Townsend is one of the world's most highly respected commentators on outdoor clothing and equipment and is also well-known as an author and long-distance hiker. He is the award-winning author of 22 books, including The Backpackers' Handbook, the Cicerone guide to walking in Scotland and Out There, a recent collection of essays. Chris was the first person to complete a continuous round of all the Scottish Munros and Tops and has walked across Scotland from coast-to-coast 16 times, 15 of them while participating in the annual Great Outdoors Challenge. He has completed a host of long-distance walks in North America, including recognised trails like the Pacific Crest Trail, the Continental Divide Trail, the Pacific Northwest Trail, plus several self-devised long walks, including 1600 miles through the Canadian Rockies, and 1000 miles through the Yukon Wilderness.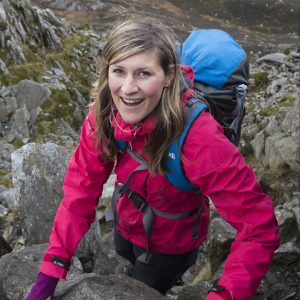 Hanna Lindon, contributing editor
Hanna Lindon is a freelance adventure travel journalist who writes about walking, scrambling and all things outdoors. She's been working with The Great Outdoors for over ten years, covering everything from first-person backpacking tales (often with a dollop of disaster thrown in) to interviews, opinion pieces and advice articles. She has a young family and lives a long way from any mountains (in the lovely but none-too-lofty South Downs), which makes it all the more special when she does manage to steal away for some summit time.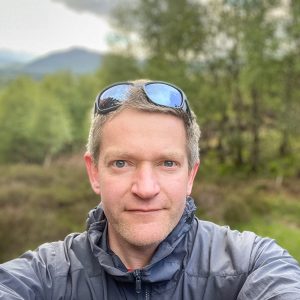 David Lintern, contributing editor
David Lintern is contributing editor for The Great Outdoors, helping many of our freelance writers and photographers get their stories ready for publication. He also looks after our regular equipment and apparel reviews, alongside our core team of gear testers. David has over a decade of experience as a photographer and writer and has produced dozens of articles for magazines, newspapers and organisations. His first feature for The Great Outdoors covered a walk across the Pyrenees in 2011 and he's been a regular contributor ever since. He is the author of three books and has campaigned actively on access and environmental issues. David is based in the Cairngorm National Park and, when he's not at his desk, teaches outdoor photography across the Scottish Highlands. He enjoys cycling, swimming, packrafting and winter mountaineering as well as walking and backpacking.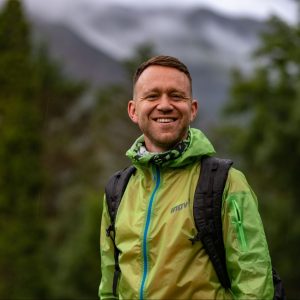 James Forrest, contributing editor
James Forrest is a former newspaper reporter turned outdoors and adventure travel writer. He is the author of Mountain Man: 446 Mountains. Six Months. One record-breaking adventure, which was awarded The Great Outdoors' book of the year in 2019. He is best-known for completing a three-year mission to climb 1,001 mountains across the UK and Ireland. He has also completed a solo, self-supported round of all 214 Wainwrights in 14 days and 11 hours, and hiked 500 miles from Ben Nevis to Snowdon via Scafell Pike in 17 days.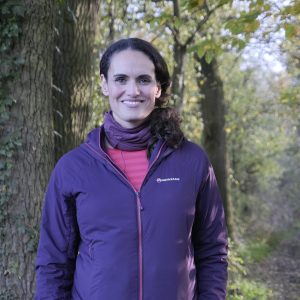 Mary-Ann Ochota, columnist
Mary-Ann Ochota is a broadcaster, writer and outdoorswoman. She's a fan of bivvy-bagging, hiking with her kids and she can mostly find her way around a horse, bike or a boat. You'll spot her on re-runs of Time Team, and more recent shows like Mystic Britain with Clive Anderson and on BBC Radio Walking the Iron Curtain. Mary-Ann is the Hillwalking Ambassador for the British Mountaineering Council, a trustee for the John Muir Trust and a patron of The Tony Trust, which gives grants to young people to experience outdoor adventures. She's also honoured to be the Patron for the Ridgeway National Trail's 50th Anniversary in 2023. Mary-Ann's book Hidden Histories: A Spotter's Guide to the Landscape is for anyone who wants to spot historical and archaeological clues in the landscape, from prehistoric barrows and ancient villages to lost field systems and standing stones.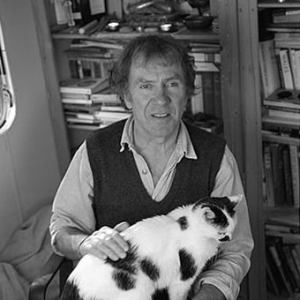 Jim Perrin, columnist
Described in The Observer as "the pre-eminent writer on the British landscape", the writer of our Mountain Portrait series is renowned outdoor, mountaineering and travel writer Jim Perrin. He is the author of several highly respected outdoor books, including two winners of the Boardman Tasker prize.
Francesca Donovan, content producer
Based in a Peak District barn, Francesca Donovan joined The Great Outdoors team in 2022. After a rather sedentary upbringing, a fear of the gym led her onto the hills 'late in life' as a tool for fitness. Instead, she found community and adventure as well as a love of the natural world and the magic of mountains. Recently, she spent a summer as an outdoor instructor introducing young people in the Peaks to the hills and woodlands of her home. Her own adventures – so far – have taken her from Snowdonia to the Scottish Highlands by way of the Alps and Málaga mountains. After a decade in journalism at publications such as the BBC, ELLE UK, and DAZED, she can now combine her love of the outdoors with the written word. When she's not writing or sharing your best mountain portraits on social media, you'll probably find her hiking, swimming, scrambling or wild camping.
In This Month's Issue
Get all the inspiration and skills you need to have an incredible winter adventure in the mountains with the December issue of The Great Outdoors.
Cosy nights in bothies, bluebird days on snow-laden ridges, the crunch of crampons biting into ice – winter is the most evocative of the seasons for hill walkers. It's also the most intimidating – but with a few extra skills, anyone can unlock the glories of snowy adventure. That's why our December issue contains a special 17-page winter skills guide: from planning epic routes to using crampons and ice axes, it's packed with advice and know-how for the winter-curious, and backed up with expert advice from our friends at Glenmore Lodge, Scotland's national outdoor training centre.
Elsewhere in the issue, there's plenty of motivation to get skilled up. Be inspired by an incredible line-up of winter adventures including:
Superlative snowy mountain days hand-picked by our contributors
David Lintern's ultimate winter link-up of Carn Deag Meadhonach and the Carn Mor Dearg Arete
Bumbagging – ultra-lightweight backpacking – on England's highest peak with Norman Hadley
350 miles of solitude on Armenia's Transcaucasian Trail with Anna Richards
PLUS: Carrauntoohil in profile, packing for winter, Q&A with avalanche forecaster Mark Diggins, headtorches and winter eyewear tested, 5 amazing Wild Walks and lots more.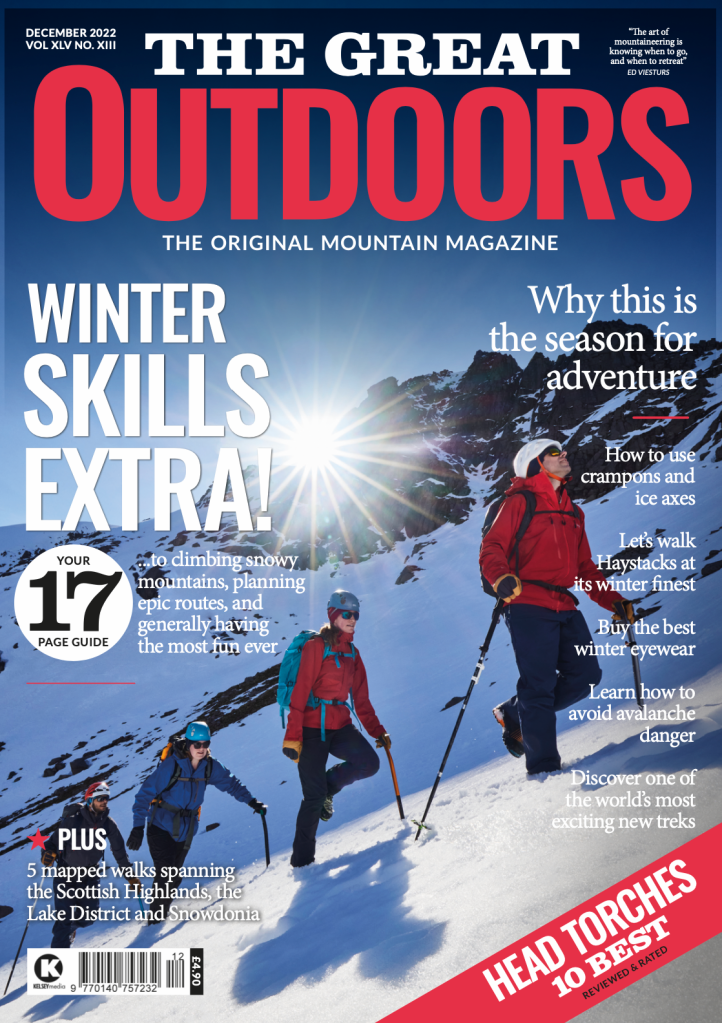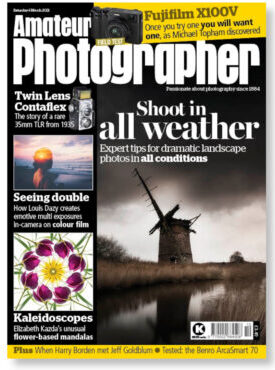 Amateur Photographer
The bible for both amateur and professional photo-enthusiasts around the world.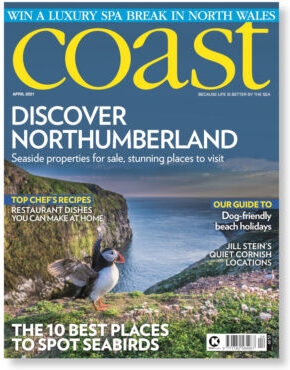 Coast
Coast magazine is the only publication to exclusively cover the coastline of the British Isles.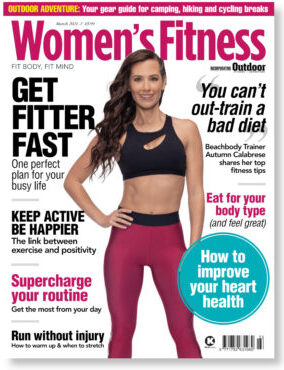 Women's Fitness
Get expert advice on toning up with workouts to suit your lifestyle and tips on nutrition and beauty to help you look and feel amazing.
Subscribe to our Newsletter
For the latest news from The Great Outdoors, sign up to our newsletter.
Become a Kelsey Affiliate
Find out how to earn up to £20 commission simply by promoting The Great Outdoors, or any of our other industry-leading titles, via your marketing channels.