Zippo 12-Hour Refillable Hand Warmer offers back-to-basics fun with some serious heat.
The Zippo 12-Hour Refillable Hand Warmer offers gentle and long-lasting heat in a safety pouch that packs a punch for anyone keen on keeping things traditional. This back-to-basics refillable hand warmer design is compatible with both lighter fuel (which you insert into a little cup) or a burner and is durable enough to last long through many winters.
RRP: £32.90
Weight: 74g
Type: Lighter fuel or burner compatible
Duration: up to 12 hours
Pros: traditional hands-on design, lightweight, durable
Cons: uses fuel purchased separately, less control of heat output
Zippo say this model has a new and improved filling process: Fill the cup. Light the burner. Done! While I did find the multiple components a tad fiddly in high winds, it does what it says on the tin. Likewise, after a cold water swim numb and clumsy fingers made this tricky. Preempting clear skies and temperature drops on camps, though, the Zippo 12-Hour Refillable Hand Warmer was a great companion. The hands-on approach is entertaining for fans of bushcrafting and bothy life where fire is just as central to comfort as synthetic fill and insulated gear.
The hand warmer, from within the safety of warming bag, gives a gentle but consistent flameless heat for hours. I found the claim of heat for 12 hours – the longest in this test – stands up even outdoors. Of course, the heat emitted was slightly dampened by windchill and cold air temperatures and you don't have control over the temperature of heat emitted as you might with heavier, rechargeable hand warmers.
The oblong shape is quite large in my palm with a height of 100mm and depth of 66mm – and additional bulk with the pouch which protects your hand from the hot metal – but it'll just about squeeze into one of my stretchier gloves.
As with other large hand warmers, the singular design means you must remove gloves to warm both hands at the same time so it's not a catch-all solution to keeping your extremities warm in freezing temperatures.
See how the Zippo 12-Hour Refillable Hand Warmer compares to others in our guide to the best hand warmers for hiking.
SQUIRREL_BUTTON_4577938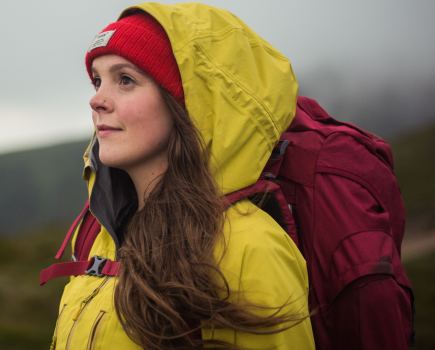 Testing Conditions
Francesca tested these hand warmers walking and camping through autumn and the beginnings of winter 2023 in the hills of her Peak District home as well as snow-capped Lake District fells. They were also tested post-swim. All hand warmers were reviewed while wearing the Outdoor Research Waterproof Liner (a generously-sized glove). She has small hands and runs hot. All weights from tester's own digital scales.