The Lifesystems Hand Warmer XT is worth investment if you're searching for a multi-functional heat source – but it has its downsides.
The Lifesystems Hand Warmer XT offers four different heat settings with capacity to omit 53°C (127°F) for six hours – or up to 14 hours on lower heat settings starting at 40°C (104°F). It is a powerful device for the cost and claims a 'rapid start'. This is certainly true – you can feel heat in this hand warmer right away with the switch of a button – but I found the highest setting takes four to five minutes to take full effect especially in cold conditions out of doors.
RRP: £33.99
Weight: 198g
Type: 10,000 mAh rechargeable
Duration: 6 to 14 hours
Pros: power bank function, 4 consistent heat settings
Cons: heavy and large
The dual heat plates do transmit heat from both sides of the device but the plastic casing, while more pleasant next to skin than other models, means the heat doesn't feel as instantaneous as Lifesystems' reusable hand warmers. Despite only emitting 1 degree more, the latter do transmit a warmth that feels hotter more quickly.
The benefit of the XT model is a constant high capacity for heat that could even be felt through my thick, waterproof gloves. The lower levels offered would be ideal for use next-to-skin and you can really feel the variation in heat given over the four settings which will suit those like me who run hot. The device is water resistant. This is noteworthy if you're prone to the slightly clammy hands I experienced when subjected to the high levels of heat capacity of the XT.
In my small palms, the Lifesystems Hand Warmer XT (117 x 56 x 32mm) is big enough to heat both hands at the same time. But I was sent a single hand warmer to test which has the downside of not being able to warm both hands next-to-skin at once when wearing gloves. Moreover, the XT is too large to fit inside any gloves I own, even those with high stretch qualities. For that reason, this is a model best suited to sit in a large pocket on a gentle ramble.
While it does have the secondary function of a power bank for your smartphone, it is also a heavy model. There are much more lightweight power banks on the market. The charging function can't be used in conjunction with the heat function but regardless, if you are looking for two-in-one, this may be worth the investment.
The design is highly durable, useable and functional with a light display to indicate the heat setting and available power left when charging. This is particularly handy during the darker winter months.
See how the Lifesystems Hand Warmer XT compares to others in our guide to the best hand warmers for hiking.
SQUIRREL_BUTTON_12994462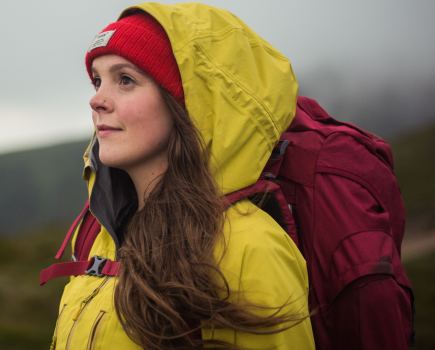 Testing Conditions
Francesca tested these hand warmers walking and camping through autumn and the beginnings of winter 2023 in the hills of her Peak District home as well as snow-capped Lake District fells. They were also tested post-swim. All hand warmers were reviewed while wearing the Outdoor Research Waterproof Liner (a generously-sized glove). She has small hands and runs hot. All weights from tester's own digital scales.