Crampons are an essential part of any hillwalker's winter arsenal. David Lintern reviews three leading models.
The first traction devices for our lower limbs were developed by European hunters way back in the 16th century. Called grappettes, they had four points under the forefoot. By the late 19th century, full-foot crampons were in use in the Alps – but most winter mountaineers favoured hobnailed boots, with the spikes built directly into the sole. These worked alongside long, straight axes used to cut steps in snow and ice, but it was slow and labourious work.
In 1908, Oscar Eckenstein, the English son of a Polish Jew, prototyped the first 10-point crampon, aiming to make travel over snow and ice faster and less tiring. Italian agricultural blacksmith Henry Grivel made the designs commercially available shortly after, and in 1929 his son added two front points to enable better traction on steeper terrain. The Alpine Club was initially sceptical, regarding the new inventions as unsporting. After all, grappettes were for shepherds and hunters, not gentlemen of leisure!
What to look for
Like the footwear they are designed to fit, crampons vary in rigidity and are categorised by number. A B1 boot will fit a C1 crampon, B2 is designed for a C2, and so on. Choose your weapon according to the terrain you expect to meet. Bendy B0 boots and a pair of microspikes work fine for icy paths and level ground, but they aren't designed for glacier travel.
For Scottish winter and Alpine mountaineering (as opposed to climbing routes), I think a good middle ground is a pair of B2 boots and an equivalent C2 crampon. These usually have a basket at the front and clip at the heel, which combines toe flexibility for comfort with better security on steeper, more slippery terrain than those with a basket front and rear can provide. Regardless of the type, the fit should be as close as possible, but without constricting toe movement or blood flow. On a C2 (and above) crampon the heel clip should be tensioned to 'snap' positively into place. Tie them off at the front and tuck the spare cord away securely – you don't want to trip, or the crampon to fall off on a steep slope.
The sharp end
How many points? An analogy here might be choosing tyre widths on a bike, with thinner tyres providing less grip but allowing faster travel. More points generally equate to better grip – but, in my experience, 12 points on a C1 crampon is overpowered and underspecified. In certain conditions, the combination of extra grip and boot flexibility might even allow the crampon to fall off!
Whatever you choose, I'd recommend anti-balling plates, which slow or prevent the build-up of wet snow under the foot. These are often (but not always) fitted as standard and are increasingly useful as our snow conditions become more variable due to climate change.
Crampons take a huge amount of abuse and should be stored dry at the end of each season, perhaps using just a little rubbing oil to prevent rust. Use a metal file to sharpen them when necessary.
---
3 crampons for 2021 reviewed
BEST BUY: Petzl Irvis (£115)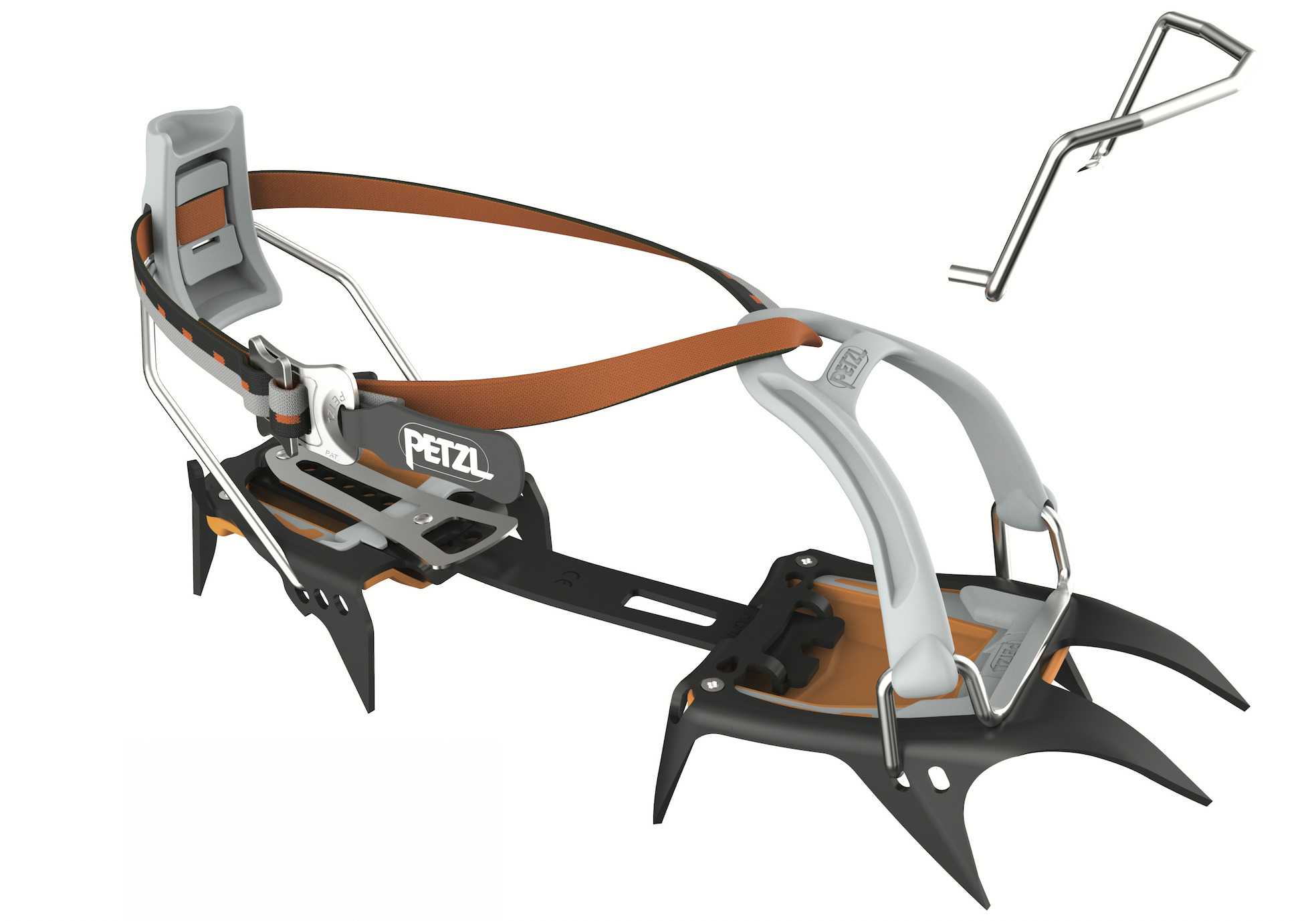 Rating: 4.5/5
Type: C2 with leverlock | Points: 10 | Materials: Steel | Weight: 790g
The Irvis is fairly minimalist, with simple components which keeps the weight down but still provide plenty of traction. Each crampon is subtly labelled for foot and size, although I'd like to see this made clearer. On the most recent version of the Irvis, the brand has removed the dial for fine tuning the heel 'snap' and included a 3-way adjustable bracket, which changes the angle and therefore the tension on the leverlock as a whole. My concerns about this change proved unfounded in practice – it was one less thing to get clogged up with mud and ice.
Read more: Petzl Irvis review
Salewa Alpinist Combi (£135)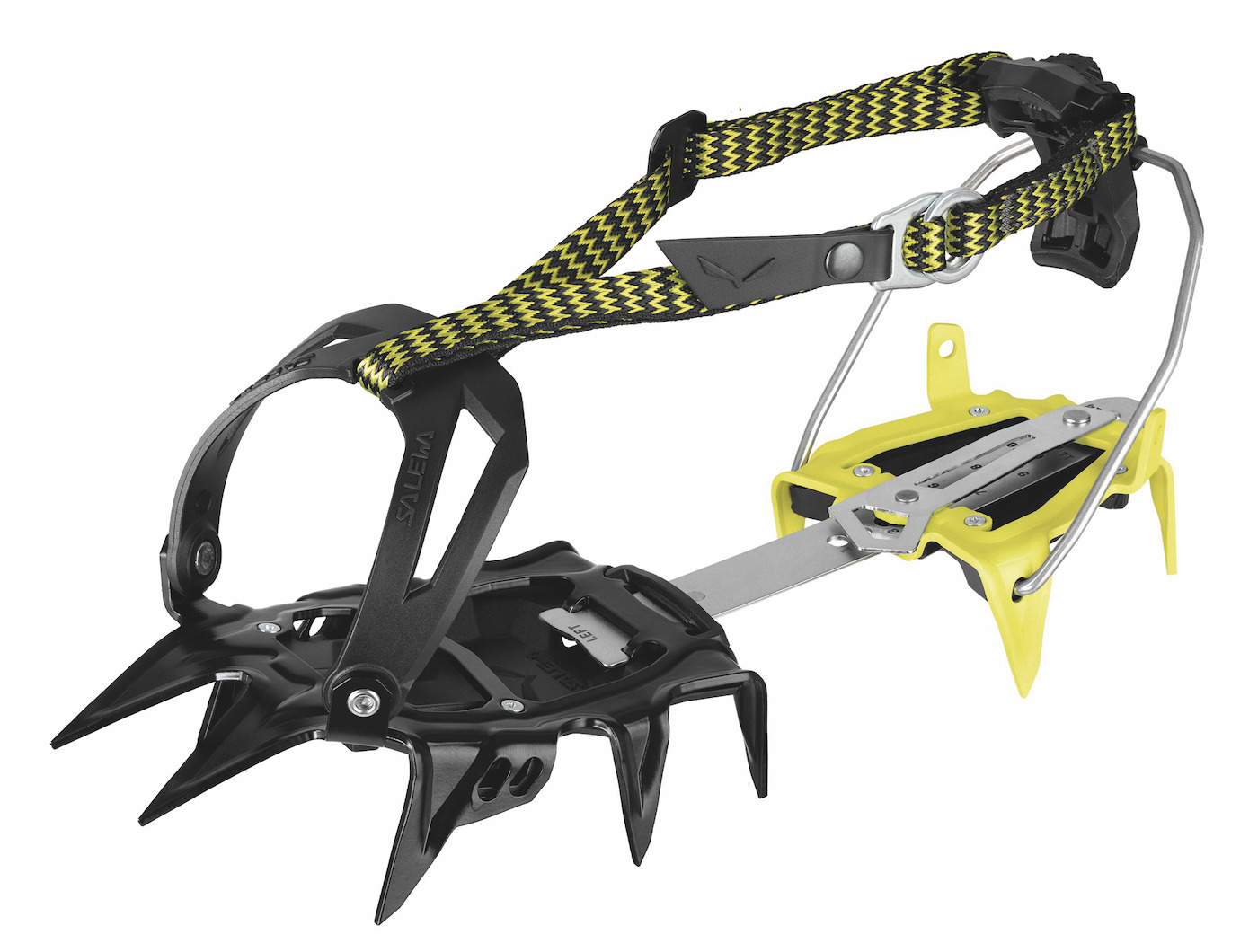 Rating: 3.5/5
Type: C2 with Leverlock | Points: 12 |  Materials: stainless steel | Weight: 830g
The Alpinist Combi is an excellent crampon let down by a couple of small but significant design details… at least if you have big feet in the Scottish winter!
It's easy to get the fit dialled straight out of the box, with the left and right clearly labelled, as well as the boot sizes on the adjustable linking bar between front and back. The front basket hinges stiffly, which is useful in avoiding clamped digits, and the heel leverlock is solid and reassuring once adjusted, as one would hope and expect. The 12 medium profile points are extremely sharp and well-distributed, meaning a good, stable platform on a mix of terrain. They also pack down small when not in use. So far, so good.
Read more: Salewa Alpinist Combi review
RECOMMENDED: Grivel G12 (£150)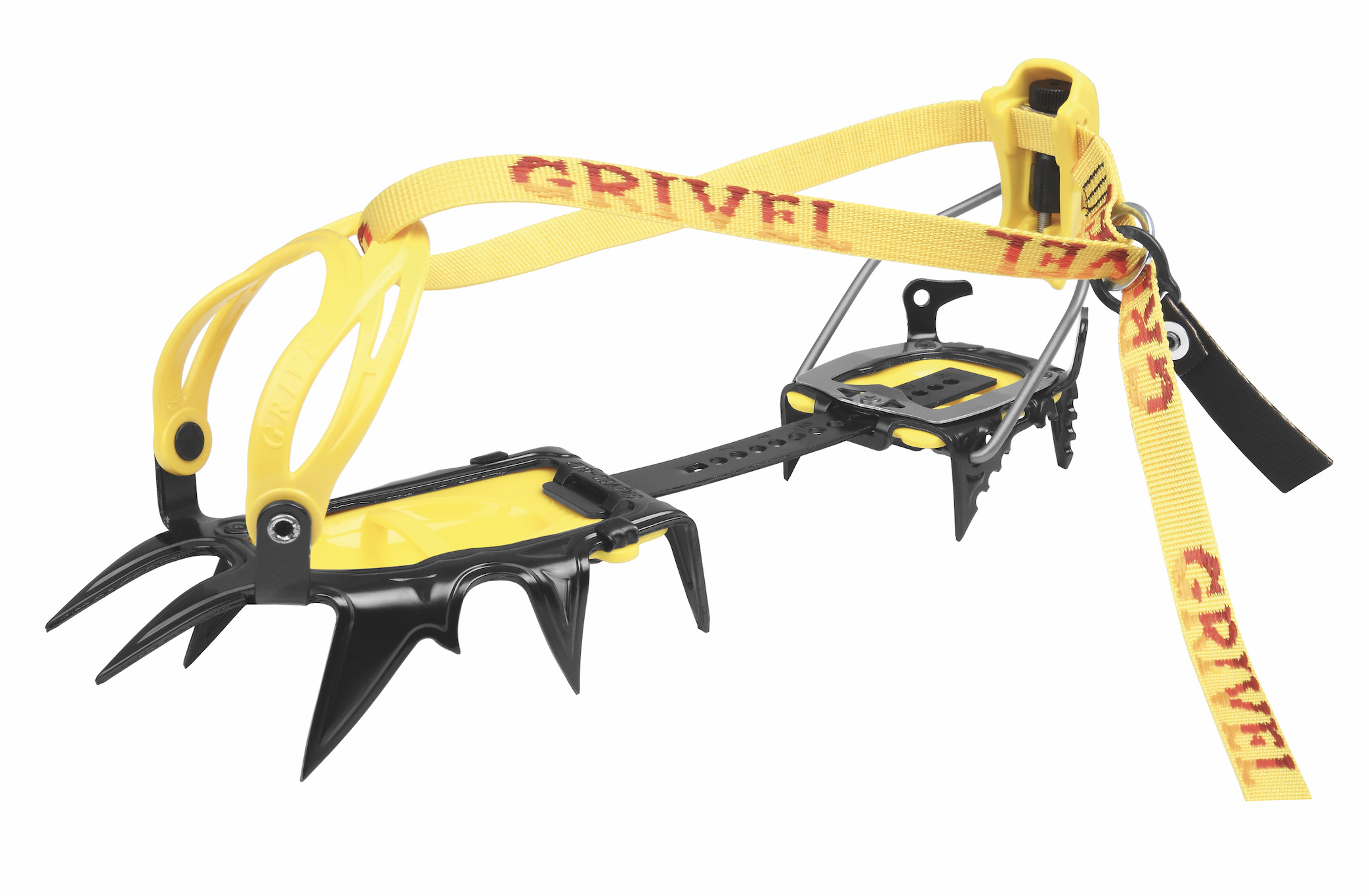 Rating: 4
Type: C2 with leverlock | Points: 12 | Materials: Steel | Weight: 970g
Grivel's reputation is well deserved. The G12 is the weightiest unit in this lineup and everything is 'bomber', so it's no surprise that a pair takes up more room in the pack when not in use. It has the widest size range – so no faffing around for longer linking bars – and the labelling and adjustability is subtle but straightforward. The front basket is robust plastic and the leverlock at the rear is incredibly positive, with its adjuster protected by a chunky cover. The strap fastener is Grivel's trademark circular tab and large pull, which is easy to use with frigid digits when the boot is covered in frozen crud at the end of the day!
Read more: Grivel G12 review