The Salewa Alpinist Combi are lightweight crampons which work well in winter and come recommended by Kirsty Pallas.
The Salewa Alpinist Combi crampons have a lot of nice features to make fitting and using these easier – some of which work well, and others not so much.
Rating: 4/5
Cost: £150
Weight: 835g
Pros: Adjustable strap length, weight, easy buckle
Cons: No easy release on the heel lever, some play in the fit
Materials: Stainless steel | Type: C2 with Leverlock | Points: 12
The crampon bars are reversible to suit both small and big feet, and can be changed over easily. The lever for adjusting crampon bar length is easy to use. The holes on the crampon bars are the furthest apart on this test, and the bar is also the most flexible, which I think contributes to having a bit of play in the fit. In use, I struggled to get a consistently secure fit. The wheel on the heel lever helped a little, but it doesn't resolve the overall fit being inconsistent in the length from one fitting to the next.
The front basket fits a variety of toe boxes well. The strap length can be adjusted, which is great for small feet, so you can avoid dealing with lots of strap excess. The buckle is straightforward for using with winter gloves, and also releases well. The heel lever doesn't have a divet for an easy release and so must be pulled off by the strap.
In use, the front secondary points are well positioned for security on steep ground, but without being so aggressive that they become a trip hazard. The replaceable anti balling plates do the job, and there's also mid foot small spikes just over the crampon bar, which are a nice feature that add some additional traction.
Overall, the Salewa Alpinist Combi works well in winter, with an understanding that you might need to spend a little more time fitting them to your boot. They are a lighter crampon option, which is noticeable both on your boot and in your rucksack.
SQUIRREL_BUTTON_6537502
Compare these crampons with other models in our buyer's guide to the best crampons.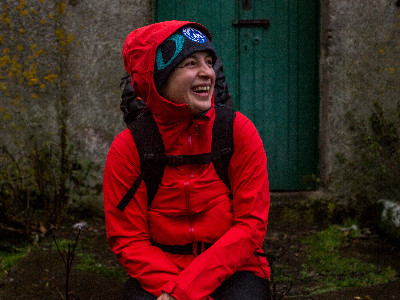 Tested by Kirsty Pallas
Kirsty wears a UK size 5 winter boot. These crampons were tested in winter 2023 through lots of different weather and conditions on both personal mountaineering days and as she delivered winter skills courses across Scotland. All crampons were weighed on the tester's home digital scales.