Chris Townsend reviews a selection of next-to-skin tops for the colder months and chooses his 'Best Buy' and 'Recommended' picks
---
Warm base layers are excellent in freezing winter weather, feeling snug and cosy next to the skin. To be comfortable when you're working hard as well as being warm they need to handle moisture vapour and sweat well, lifting it off your skin quickly and transporting it through the fabric. Many fabrics do this by having a bi-component structure whereby the inner layer picks up moisture fast and transmits it to the smoother outer layer where it can spread out and evaporate.
Such fabrics may be synthetic or a mix of wool and synthetic. Pure wool absorbs moisture into the fibres and feels dry next to the skin when damp. It moves the moisture through the fabric more slowly than synthetics but, in my experience, feels comfortable over a wider temperature range.
Wool/synthetic mixes are closer to wool in performance than 100% synthetics and may well be the best of both worlds, being faster drying and a bit harder wearing than pure wool but more comfortable (and less smelly) than synthetics.
No base layer, whatever the material or structure, will stay dry all the time, whatever the makers claim. Sweat heavily climbing a hill and any base layer will be damp when you stop at the top. What matters then is how comfortable it feels when damp, how quickly it moves moisture off your skin and how quickly it dries.
Whatever the fabric, thicker garments are warmer and slower drying than thinner ones. For really strenuous exercise – trail running, mountain biking, cross-country skiing – I'd avoid the warmest base layers. For hillwalking and backpacking in winter they're fine though. Some are designed to always be worn next to the skin and have a tight though stretchy fit while others can also be worn as mid layers. Indeed, a thick base layer worn over a thin one can be a very effective combination for wicking away moisture quickly and keeping you warm.
What to check for
Anti microbial treatment
Base layers get sweaty and can stink. Wool has natural antimicrobial properties and is the best material for wearing for long periods as it doesn't smell. Synthetics smell badly fairly quickly unless given an antimicrobial treatment, usually silver. With these treatments synthetics stay fresh a bit longer.
Seams
Seams should be flat sewn so they don't rub. Ideally there should be no seams across the shoulders.
Body & sleeve length
Garments should be long enough to stay tucked in trousers when you bend or stretch. Sleeves should be long enough and cut with enough room under the armpits not to ride up when you reach out. Sleeves with thumb loops are useful as these cover the backs of the hands and ensure there's no gap with gloves.
Fit
A close fit is more efficient at moving moisture and drying fast than a baggy one but garments shouldn't be restrictive. Some have elastic fibres added so they can stretch and move with you.
Collar
Zipped collars allow good ventilation control, especially if the zip is quite long. If high enough to cover the neck they are warmer than crew necks when closed. However some soft light fibres need reinforcing to form a collar that will stand up. A short scarf or neck gaiter can be used with crew neck tops.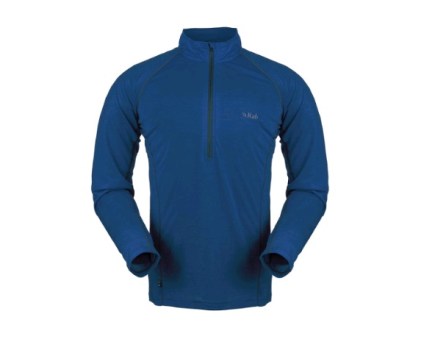 "The merino blend is as close to a perfect base layer fabric as anything I've tried."
Full review here.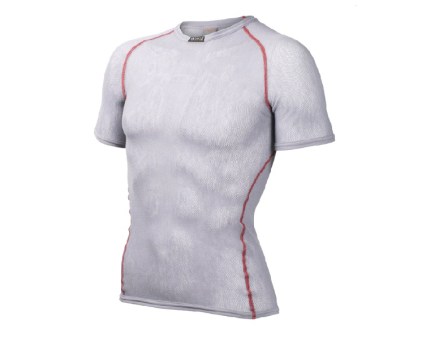 "If you want to boost the warmth and efficiency of your clothing with an ultralight garment the Thermo T-Shirt is an excellent choice."
Full review here.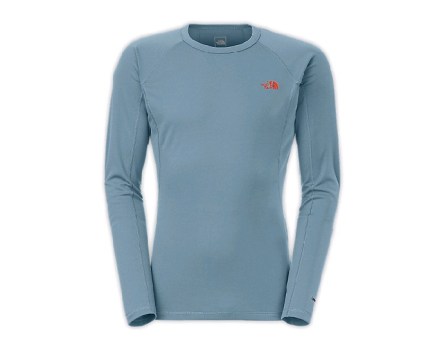 "Low in cost, this top is the best value of the synthetic tops tested."
Full review here.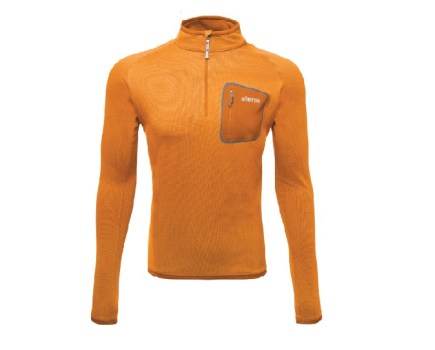 "Extremely comfortable and my favourite of the synthetic tops tested."
Full review here.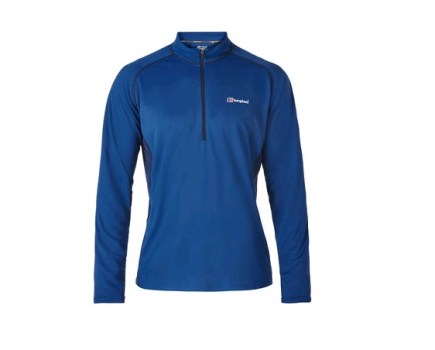 "This top can be worn as a base or mid layer and is comfortable and effective in both cases."
Full review here.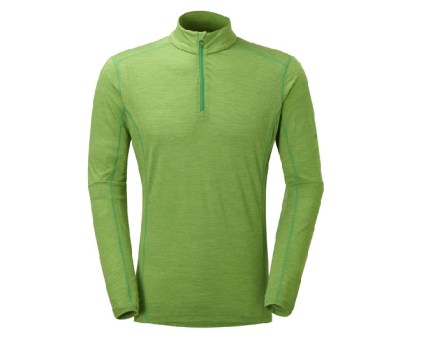 "This is fairly low in cost for a 50% merino wool top and also quite light. For autumn to spring use it's a good choice."
Full review here.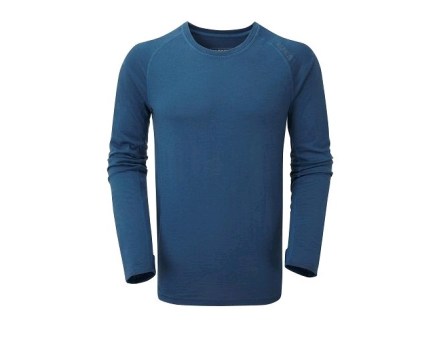 "This is the best value top tested. Suitable for all but hot weather."
Full review here.