With spring teetering on the horizon but temperatures plummeting, it's time to grab your ice axe and revel in winter's final flourish. 
Header photo by Alex Roddie
Let's be honest, we haven't had the best winter for hill walking. There's been more mush than snow and too many storms to name – but it's not over yet. Despite what the daffodils and crocuses (croci?) want you to believe, true spring is still at least a month away. What's more, the forecast is looking promisingly chilly. It's time to dust off your crampons, shrug on a down jacket and experience some winter magic before it melts into spring.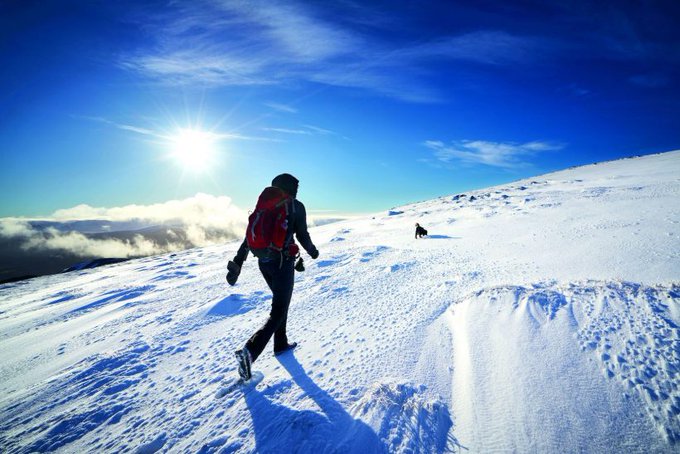 1. Complete a classic route
A long-distance walk can be made even more spectacular by snow. In need of a little inspiration? Read about James Forrest's winter backpacking adventure on the Cumbria Way in the March 2020 issue of The Great Outdoors.
2. Find a new form of travel
Winter walking can be magical. But when the cover is deep it can also be hard work. For a more efficient means of crossing the snow, consider ski touring – an activity which combines mountaineering and skiing skills and allows you to climb up hills as well as gliding down them. The Scottish outdoor training centre Glenmore Lodge is the place to go to learn how to do it. Or try snowshoeing – the equipment might look unwieldy but there's a reason why people have been strapping something approximate to tennis racquets to their footwear for thousands of years. It spreads your weight over a greater surface area and makes it far easier to make progress. Read about snowshoeing through the Monadhliath in our March 2020 issue.
3. Get geared up
Make sure you have the proper kit for winter conditions and, crucially, that you know how to use it. Click here for our tips for using crampons and here for our ice axe tips. You might also want to check out Alex Roddie's recent review of the crampons he dubs 'the perfect pair for Scottish winter backpacking'.
4. Indulge in some good grub
When you've just come down off­ the hill and have wind-stung cheeks, snow clings to your gaiters and ice cubes seem to have replaced your toes, a plastic-wrapped sandwich really won't cut it. Our favourite places to grab some good grub include TGO Awards 2019 winners The Clachaig in Glen Coe, Capel Curig's Moel Siabod Café and The Bear in Crickhowell. If you're cooking for yourself, check out TGO Challenge coordinators Sue Oxley and Ali Ogden's article on what to eat on a long-distance walk.
5. Escape to the forest
Get deep among the trees and not only will you find peace from the wind, but you'll also likely find some peace of mind as well. Grizedale Forest on the eastern side of Coniston Water is a good enough spot for this – 25km2 of woodland for wandering. There's also the much quieter Hafren Forest near Llanidloes in Mid Wales, where evergreen trees cluster between the hills and the edge of Clywedog reservoir. And of course don't forget Kielder in Northumberland, the largest man-made forest in England. Perhaps some of the finest woodland to be found in the UK is at Glen Affric in the North-West Highlands. There's the roaring gorge that spits out the torrent known as Dog Falls and the 40m-high Plodda Falls, while a walk alongside the River Affric might reward sharp eyes with a sighting of a golden eagle or a flash of red deer through the brush.
6. Sleep on snow
When the sky is clear and the air crisp there's nothing better than a winter wild camp, particularly when there's snow on the ground. Keep your ambitions low-key to start with – choose camp spots in areas that you know while you test out your cold weather kit. And don't forget that the extra weight of camping gear, possibly combined with crampons and an ice axe, can be a burden on your back – so consider setting up a base camp from which to head out on a day route. Before you head out there, read our guide to pitching on the white stuff.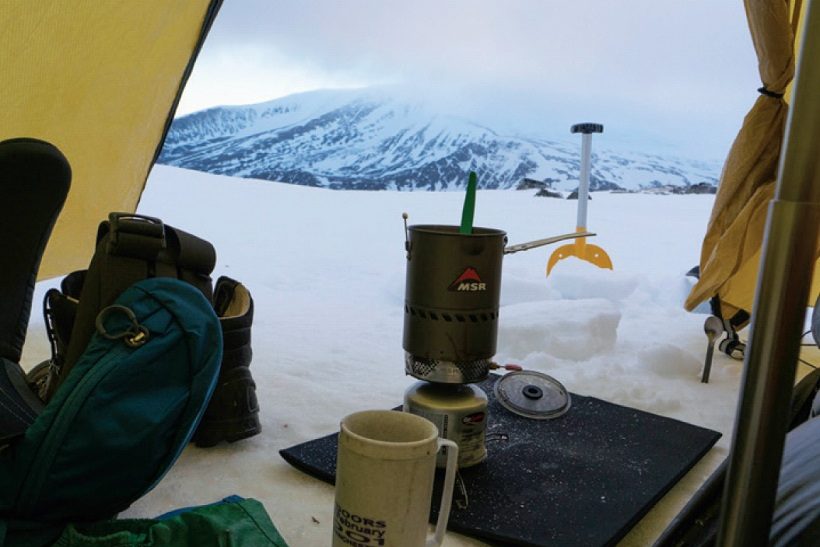 7. See a brocken spectre
Some magical phenomena can come out to play in winter, including cloud inversions, moonbows and Brocken spectres. Here are three amazing phenomena to spot before winter is over.
8. Stay safe
The mountains are temperamental beasts during winter and they harbour hazards that can wrong-foot even the most experience of hill walkers. Read these tips from Glenmore Lodge on avoiding mistakes in winter and you'll be prepared for all that the hills will throw at you.