Chris Towsnend assesses some of the synthetic and down three-season sleeping bags on the market this year
---
There's no single definition of what constitutes a three-season sleeping bag. Different makers give different descriptions. It depends anyway on where it will be used.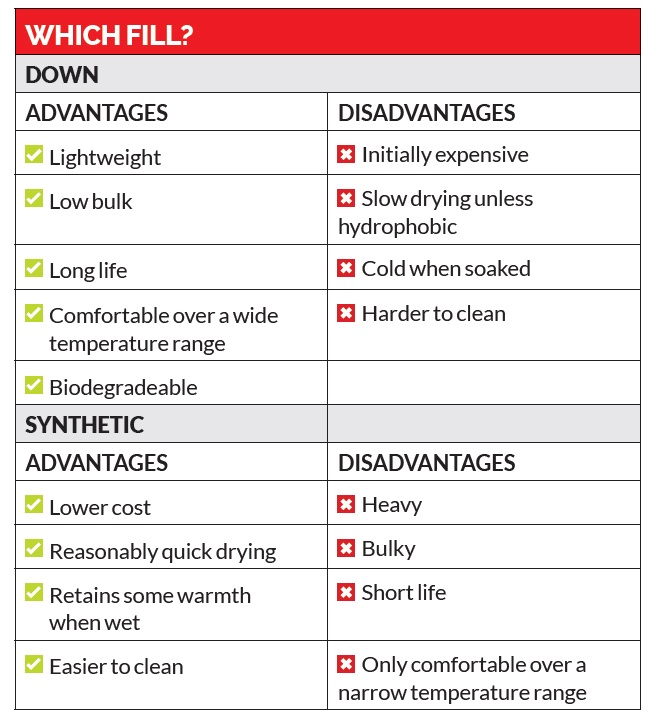 In some places temperatures well below freezing are likely in spring and autumn. Three-season bags designed for these are often rated to -10 or even -15°C and are good for winter use in Britain – and too hot in summer.
For British use, I think a three-season bag should be one that is just warm enough when it's a degree or two below freezing and not too hot when it's +15. To achieve this with one bag probably means boosting the warmth with clothing on the coldest nights and unzipping it completely on hot ones.
Three-season bags are a compromise. They are very versatile though, and with careful use can even be used year-round, making them the only bag needed.
Of course whether you're a warm or cold sleeper makes a huge difference too. Ratings are for 'average' men and women and are only approximate.
Cold sleepers may need a bag rated at least 5 degrees lower than the expected coldest temperatures. Warm sleepers like me may stay warm in temperatures lower than the bag's rated for but be far too hot on most summer nights.
Other variables that need taking into account are the type of shelter (tarps are cooler than tents, tents with mesh inners are cooler than ones with solid inners); how close-fitting the sleeping bag is (roomy bags are cooler as there's more dead air space) and the warmth of your sleeping mat. On the night, additional factors that affect warmth are are the humidity of the weather (the higher the humidity the less efficient the bag); how recently you've eaten (food is fuel – if you wake cold in the night, have a snack); how tired you are (exhaustion makes it harder to get warm); and how cold you are when you get into the bag (it's much harder to get warm than stay warm – tip: get into your bag with dry clothes on while you cook, eat, read and talk, so you stay warm).
Temperature Ratings: the European Standard
The EN 13537 rating provides a means of comparing sleeping bags for warmth. Most companies use it or an equivalent test. It should only be used as a guide however. It doesn't mean you will be warm at the lowest temperature.
EN 13537 gives four ratings for a sleeping bag:
• Upper Comfort Limit: the highest temperature at which a 'standard man' weighing 70kg should feel comfortable.
• Comfort: the lower limit at which a 'standard woman' weighing 60kg in a relaxed posture such as lying on the back should be comfortable.
• Lower Comfort Limit: the lower limit at which a 'standard man' weighing 70kg in a rolled up body position should be comfortable.
• Extreme temperature: temperature where a 'standard woman' will feel very cold and there is a risk of frostbite or hypothermia.
The ratings are calculated with a mannequin with 15 heating zones and temperature zones. The mannequin is dressed in thermal long-sleeved top and leggings plus long socks and placed in the sleeping bag on a mattress. The key ratings are the Comfort and Lower Comfort ones as these give an idea of the lowest range of temperatures for comfort in a bag. Most people are likely to feel too cold for comfort long before the extreme temperature is reached. I'd take the last as meaning that the bag is unsuitable for this temperature.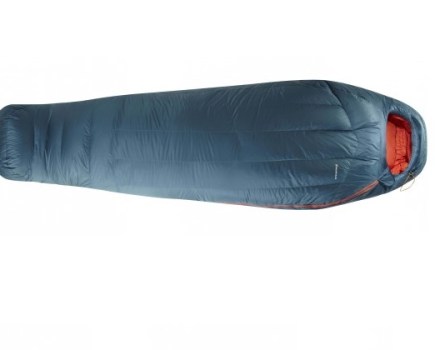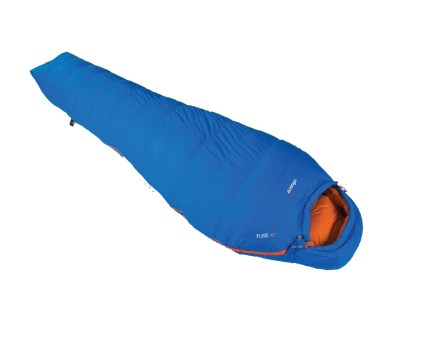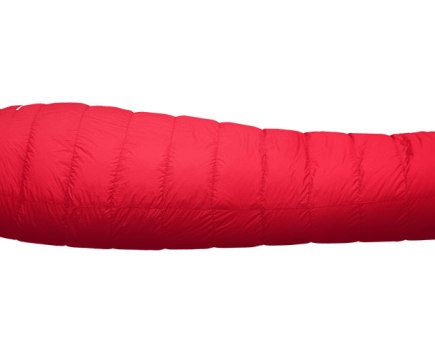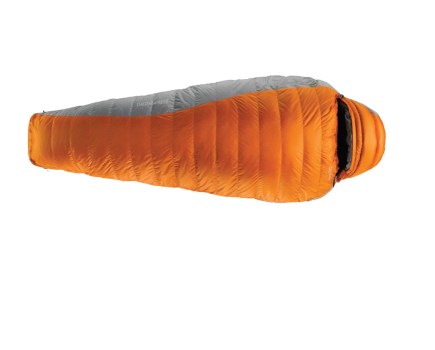 "As long as you're happy with a bag that needs to be attached to a mat it's a good choice. Expensive but also lighter than many alternatives."
Click here for the full review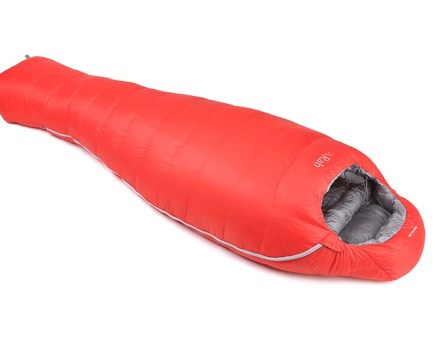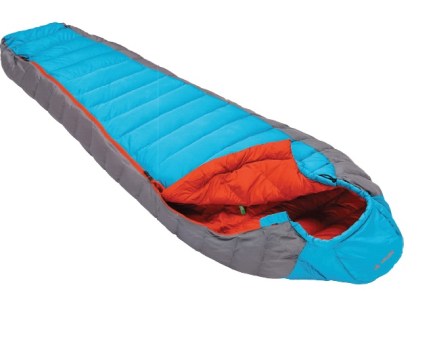 "Good value for money but also quite heavy. The down is lower in fill power than other bags tested and this is reflected in the thickness and temperature."
Click here for the full review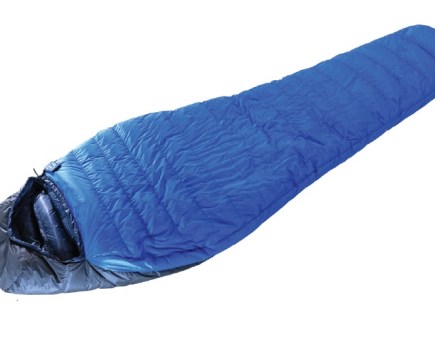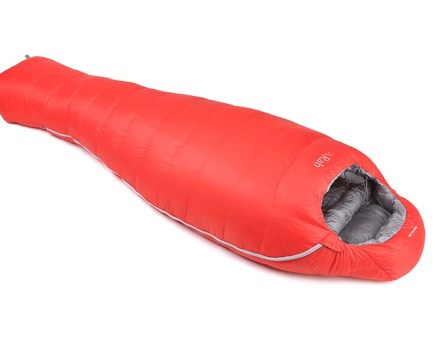 "The combination of hydrophobic down with low weight, warmth and comfort makes the Neutrino 600 one of the best bags tested."
Click here for the full review