The second instalment of our two-part guide to planning a winter Cape Wrath Trail covers skills, fitness, gear, and logistics. Here's how to make sure you're prepared.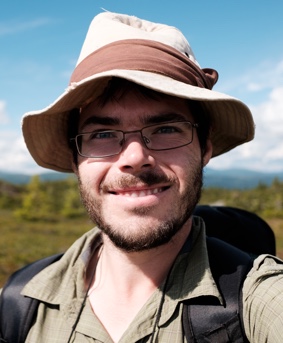 In this two-part planning guide, TGO's Alex Roddie introduces the Cape Wrath Trail in winter and shares his tips for planning a successful and safe hike.
Part one covers the what and the why; part two covers the how, with a more detailed look at skills and experience, fitness, gear, and overcoming the logistical challenges.
As we publish this guide, in late April, prospective winter CWTers will be thinking ahead to next winter and starting to make their preparations. The leaves may be unfurling on the trees, but it's an excellent time to start considering if this very special British winter backpacking journey is right for you…
Contents
This feature is part of our digital Cape Wrath Trail content. Don't miss Alex Roddie's feature on hiking the CWT in the May 2019 issue of our print magazine.
---
By Alex Roddie
Skills and experience
Are you experienced enough? For a summer attempt, most backpackers who have done a decent amount of hillwalking and wild camping in the Highlands will have the necessary experience. I'd recommend doing one or two shorter multi-day off-trail trips first, for example a week of wild camping in the Cairngorms. But to have a realistic chance of completing a winter CWT, I'd strongly suggest several seasons of Scottish winter mountaineering as well, plus broad experience of winter wild camping in tough conditions. There's also a bigger dose of luck involved.
Some of the additional skills you will need for a winter CWT – or skills that need to be even more finely honed than in summer:
Decision-making skills. There is a lot that could go wrong. Can you make the right decisions to avoid small errors escalating into a full-blown emergency?
Winter movement skills. Can you safely traverse steep snow slopes with ice axe and crampons? Don't miss our skills guides to using an ice axe and walking in crampons.
Avalanche awareness and forecasting. Can you predict the likelihood of avalanches occurring in your area? There's little mobile signal on the CWT, so you might not have seen an SAIS forecast for days. Check out our tips for understanding winter conditions here.
Winter wild camping skills. Do you have the confidence to camp in wild, remote places in the worst winter weather?
Navigation and route planning. Can you navigate for many miles in white-out conditions? Can you adapt your route on the fly to avoid hazards such as dangerous rivers and avalanche-prone snow slopes?
If you lack confidence in any of these skills, it's a good idea to go and develop more experience on shorter, less consequential routes before considering a winter CWT. The trail isn't going anywhere! A good place to start is by going on a winter skills course with Glenmore Lodge.
Fitness
If you're a regular hillwalker or backpacker, it's likely that you already have a good level of hill fitness. However, long-distance walking in winter places far greater demands on your body, from the increase in pack weight to the greater effort required to walk in snow. It's a good idea to consider some training before your winter CWT. Do brisk laps on your local hill after work with a fully loaded pack. Take up mountain biking. Anything you can do to increase your fitness prior to departure will help.
Don't forget mental toughness. This is a long walk, and there will be low points. If a low point coincides with an opportunity to get off trail – near Shiel Bridge, for example, which has a bus connection back to Fort William – then do you have the resilience to keep going? How have you dealt with such situations before? It's a good idea to know as much as possible about yourself and about what you hope to get out of the experience. After all, if it turns into an absolute suffer-fest without a shred of enjoyment, there's no shame in cutting your trip short. This is supposed to be fun!
Gear requirements
Experienced winter backpackers will already have a good idea of what they are likely to need, but do consider that you'll be carrying this kit for over 200 miles. It's a good idea to consider where you can shave pack weight without compromising safety. Read Chris Townsend's tips on choosing lightweight gear in winter conditions here.
A few tips:
Tent. Choose a tent that can cope with severe winds and snow loading. A free-standing geodesic tent is nice to have if you anticipate much snow camping, but is not essential – the reality in most conditions is that you will rarely be camping on snow. However, in snowy weather you could find yourself camping on snow for long stretches. I used a floorless pyramid tarp (the Mountain Laurel Designs Duomid) with an integrated bathtub groundsheet for most of the trail, along with a lightweight bivvy bag for protection against spindrift. Snow stakes are worth carrying; even if you don't camp on snow, some designs (such as the MSR Blizzard) are great for unfrozen boggy ground.
Sleeping gear. A four-season sleeping bag should be considered essential. Down is lighter than synthetic. Don't forget a warm sleeping mat, especially if you anticipate snow camping. Read our piece on recommended kit for winter camping.
Stove. A remote-canister gas stove that can be used with the canister inverted is an ideal choice for winter backpacking, as it has the oomph to deal with sub-zero conditions while also being more stable than a canister-mounted stove. Petrol or multi-fuel is still a suitable option (especially if you anticipate melting a lot of snow) but the overall setup will tend to be much heavier. Meths stoves can be made to work in winter but are not ideal in low temperatures.
Winter hardware. Ice axe and crampons may only be used infrequently, so they'd better be light! I took strap-on aluminium crampons and an ultralight axe on my CWT, and did not regret my choice; after the first week I didn't use them again. Microspikes are worth considering if there's very little snow around, but they are far less secure on steep slopes and should be used with caution. Snow shoes can be a godsend in deep snow but are heavy and bulky to carry on your pack. They're worth considering if your trip coincides with a prolonged spell of deep snow to low levels, but otherwise leave them at home.
Clothing. Select clothing for performance in a wide variety of conditions. You'll need waterproof and windproof jacket and overtrousers, gaiters to keep the snow out of your boots, versatile mid layers, a lightweight insulated jacket (and possibly insulated trousers in cold conditions), and a variety of gloves and hats. I found calf-length waterproof socks fantastic for stream crossings. Getting clothing right for an objective like this can be tricky. You need to pack light, but you also need to be able to cope with relentlessly wet and cold conditions for days. Ultimately, if you're experienced enough to be considering the CWT in winter, you're experienced enough to know what clothing works for you.
Footwear. You don't need full-blown B3-rated mountaineering boots for the Cape Wrath Trail. While lightweight footwear can be ideal in winter as well as in summer, the boot or shoe you select does need to be able to take your crampon of choice. Waterproof footwear is best in winter.
Pack. No special requirements here, although water-resistant outer fabric is useful. Make sure it's big enough! I carried a 70L pack, and wouldn't want to go smaller.
Food and water
The food you're accustomed to taking backpacking at other times of the year will be just fine for the Cape Wrath Trail. However, take into account the likelihood that you will need to carry supplies for many days at a time – and may need more calories per day than you might expect. If you normally burn 5,000 calories a day backpacking, in winter you might need more like 7,000 due to the lower temperature, heavier pack, and greater effort of hiking through snow. There's a huge amount of variability here, of course.
Dehydrated backpacking meals are expensive, but are worth considering for at least a portion of your resupplies. Why? They are lightweight, packed with energy, nutritionally balanced, and take minimal effort to prepare. These are all important advantages for an objective like the CWT in winter. Don't forget plenty of snacks such as chocolate and mixed fruit and nut; choose hill snacks that are easy to eat wearing gloves and won't freeze solid. I find malt loaf to be an excellent energy-rich staple in winter.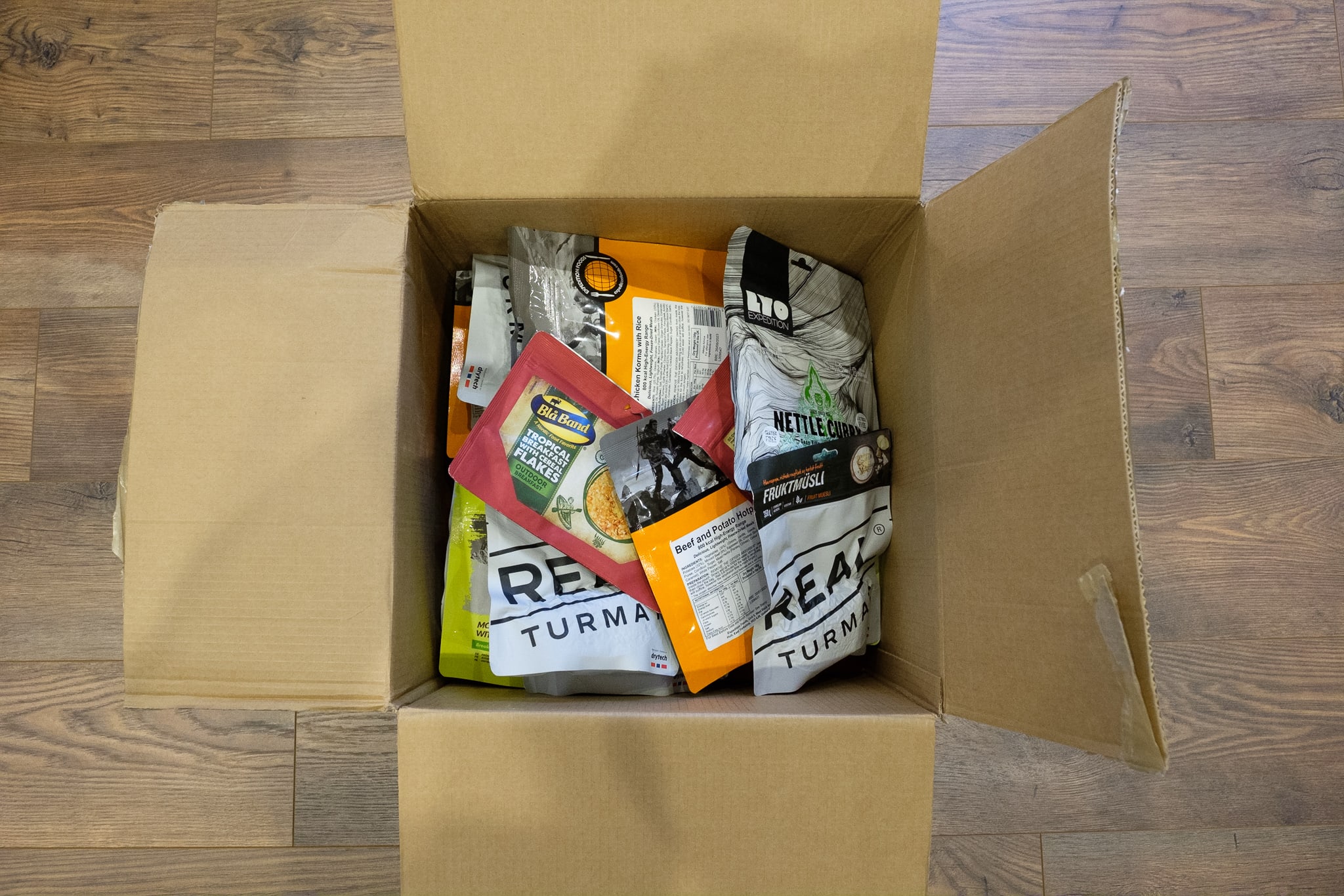 In most conditions, water won't require any special considerations as it will be freely available pretty much everywhere (although do take care to drink from fast-flowing streams, and treat or filter drinking water if you have reason to doubt its purity). Even when there's snow on the ground, it's usually easy to find running water, and this should always be preferred over melting snow wherever possible.
However, in very cold and snowy conditions you may need to melt snow. Melting snow is time-consuming and requires a huge amount of stove fuel. If you think you might need to do this, carry extra fuel and allow more time. You may also find a vacuum flask or insulated bottle cosy useful to prevent water or hot drinks from freezing.
Logistical challenges
Skills, fitness and gear are only some pieces of the puzzle. There are logistical challenges to overcome too.
Getting to and from the trail
Most CWT hikers begin by getting the ferry from Fort William to Camusnagaul, but this does not run in winter. You could start a few miles further south at the Corran Ferry instead (probably the best option), or cut out the first day by getting the train to Glenfinnan. I chose to begin at Ardnamurchan Point; this involved a ferry from Oban to Craignure on Mull, a bus to Tobermory, and another ferry to Kilchoan.
At the northern end, the Cape Wrath Ferry does not run in winter. This means that, once you've completed your CWT, you'll need to complete a surprisingly tough day's walk around the Kyle of Durness to the main road. From Durness, there's a bus to Inverness via Kinlochbervie, but I found that it only ran on Saturdays during the winter! A taxi – or thumbing a lift – may be a better option.
Cape Wrath is a live firing zone for the Ministry of Defence. While exercises tend to be less frequent in winter, it's still important to call range control in advance on 0800 833 300 or 01971 511 242 for up-to-date information on access. If there are red flags flying at the barbed wire fence on Cape Wrath, turn back to Kinlochbervie or the bothy at Strathchailleach. Frustratingly, red flags are sometimes left flying even when bombardment has ceased, but it's better to be safe than blown to bits!
Accommodation
Many accommodation providers close over the winter. It's vital to call or email in advance; some hotels that were advertised as being open were found to be closed when I turned up in February 2019.
I found accommodation to be available at the following locations:
Fort William (hotels, B&Bs, hostels)
Glenfinnan (hotel)
Kinloch Hourn (basic campsite; B&B closed)
Shiel Bridge (hotel; campsites closed)
Craig (hostel)
Torridon (campsite)
Kinlochewe (hotel; campsite closed)
Lael (bunkhouse)
Kinlochbervie (B&Bs; hotel closed)
Cape Wrath (bunkhouse)
Durness (B&Bs, hotel; campsite and youth hostel closed)
There are also many bothies along the route, which are especially useful in winter. You'll find them far less busy than in summer. Take care to adhere to the bothy code.
Getting supplies
You will need to carry more supplies than you would in summer, as you'll be hiking shorter days yet burning more calories. Also, some of the shops along the route may be closed or have limited stock; for example, the small petrol station shop at Shiel Bridge had very little choice in February 2019.
Along the main route, I found resupply options at the following places:
Fort William (multiple supermarkets and specialist outdoor shops)
Glenfinnan (visitor centre sells takeaway food and a few snacks; not enough for a full resupply)
Shiel Bridge (small petrol station shop where stove fuel may be available, and a gift shop that sells snacks and a few other food items)
Kinlochewe (good shop at the petrol station plus a small supermarket; stove fuel available most of the time)
Ullapool (large supermarket and an outdoor shop; stove fuel available)
Kinlochbervie (small supermarket; stove fuel may be available)
It's worth considering sending a few resupply packages to top up any food you plan to buy locally. Most hotels, B&Bs and bunkhouses will accept resupply packages if you ask them in advance. You can send non-perishable food items and other things such as maps, but don't send gas canisters or batteries.
In very snowy and cold conditions, keeping your stove supplied with fuel could be a problem. If you have a friend with a car who can help you out with some supply drops, it could be a good time to call in a favour…
Route choices
There are many possible Cape Wrath Trail variants, from standard, commonly hiked routes to any path from A to B that makes sense to you at the time. The beauty of the CWT is that there's no one 'official' route and no rules.
That said, some routes make more sense in winter than others. Here are a few notes on common variants (all of which are listed in the Cicerone guide and marked on the Harvey trail maps).
The Great Glen Variant. This alternative start from Fort William incorporates part of the Great Glen Way before rejoining the usual CWT at Morvich. It makes for a significantly easier start and mostly stays at a lower level than the Glenfinnan Variant. In poor weather, or if you just fancy easing yourself in, this is a good choice.
The Glenfinnan Variant. This route begins by heading across Ardgour (ferry crossing required) before diving headfirst into Knoydart. This is a bit of a trial by fire; even in summer, it's a tough stage, with several river crossings and three passes that go above 400m. Much of the terrain is very rough and boggy and could be slow going if covered in snow. However, this is also some of the most magnificently wild country in the UK, and a real treat if you're prepared.
The Torridon Variant. In the central part of the trail, there are several possible options. One heads via Strathcarron and Coulags to Torridon and then around the northern side of Beinn Eighe before emerging at Kinlochewe. This is one of the best stages of the trail, and an excellent choice in good conditions, although the lengthy pathless stage could be tough after heavy snow. Your navigation will have to be up to scratch.
The Coulin Pass Variant. This shortcut from Craig hostel to Kinlochewe is easy and stays at a fairly low elevation. It makes an excellent foul-weather alternative.
The Ullapool resupply run. Arrived at Inverlael with no supplies left? Hitch (or get the taxi) up the road to Ullapool, then enjoy a long, easy stride along largely flat tracks until you rejoin the main trail just before Knockdamph bothy. This avoids the tough navigation and surprisingly rugged terrain of the Glen Douchary stage, although in benign conditions it would be a pity to avoid this lovely section.
Other resources
Don't forget to pick up our May issue to read Alex's feature on the trail, 'The End of Winter'.
Header image © James Roddie Photography
---
Return to the Cape Wrath Trail home page