With contributions from Hilary Sharp and Tavienne Kelly, Gear Editor Chris Townsend looks at how to pack for a walking holiday overseas, whether on an organised trek or self-guided long-distance walk.
This feature was first published in the April 2018 issue of The Great Outdoors.
Contents
---
Trekking overseas is always an exciting adventure, whether on a guided trip with porters or pack animals or on a self- supported hike. A key to enjoying such a trip is to have the right gear. Often this can be similar to the clothing and equipment you use at home but rarely can it be exactly the same. Finding out the expected weather, and the possible extremes, gives a good idea as to the kit needed.
Trekking companies normally issue suggested gear lists. Take them seriously. If they say you need a sleeping bag rated to -25°C then you really do. On group treks these companies usually supply some gear too, especially tents, and may have items, like that -25°C sleeping bag, that you can rent. Cooking is usually done by trekking staff. You may not even need your own mug or bowl. Do check though.
On treks with porters or pack animals your gear is best stored in a large duffel bag – some trekking companies insist on this and may be able to supply such bags. You'll still need a daypack though for items you might want during the day. Generally you can't access the duffel bag between camps. What goes in the daypack will depend on where you're trekking. A warm top for any stops is always advisable. The duffel bag holds items needed for camp like sleeping bag and spare clothing. Don't take too much – it still has to be carried! Trekking companies often provide maximum weights for gear. On many treks, clothing can be rinsed out and dried so you don't need many changes, even on a three- or four-week trip.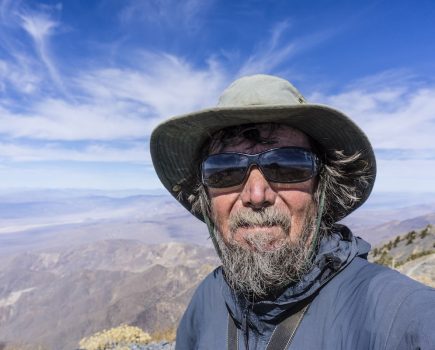 Five items I always take
Broad-brimmed hat. A hat with a wide brim is great for keeping the sun off and can also protect against rain showers. For 28 years my favourite has been the T3 Cotton Duck Tilley Hat. (Ed: recently Chris has been very taken with other Tilley hats, including the Hiker's Hat.)
Trekking poles. I wouldn't be without these, especially on backpacking trips. Pacerpoles are my favourites due to the comfortable shaped handles. They hold up my tent or tarp too.
Sandals. Spare footwear is always welcome and I find sandals the best choice as I can walk in them if necessary.
Notebook. For years I've used Alwych notebooks with waterproof All Weather covers, writing with a waterproof ink SpacePen.
Self-contained trips mean carrying everything yourself so then weight really is crucial. Again, it's important to know which items are essential. On a desert trek, extra water bottles will almost certainly be needed; waterproofs probably won't – an ultralight jacket just in case is wise though. To keep the weight down, look for the lightest item in each category. Can some items do double duty? Trekking poles used to hold up a tent or tarp, for example. Make a list of gear you think you'll need and then go through it and remove anything not essential. Then put back in anything you feel really unhappy at leaving behind! For you it probably is essential.
On big, long-distance trails that take months to walk, you can mail ahead items until they're needed (don't carry an ice axe through the desert – yes, I've done it!). You can send home items you don't need any more too. Town clothes can go in a 'bounce box' that goes ahead of you to the next postoffice, along with maps, guidebooks andother items. That way you're not carrying stuff you don't need on the trail.
---
Kit to consider
While many of the items you take on a walking or trekking holiday will be the same as you use on the hills of home, there are other specialist bits of gear that come in particularly useful – or even essential – when you're overseas…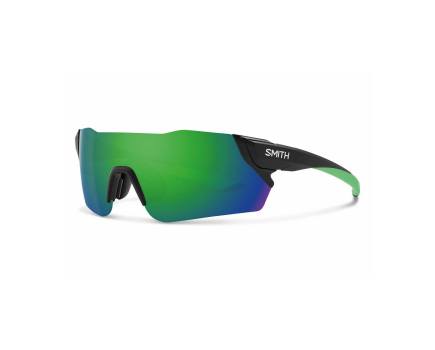 Eyewear
The bright sunshine that you've gone on holiday to experience does mean that your eyes will need protection. Bare rock, water, snow and ice all reflect light that can reach you from all angles and lead to eyestrain, headaches or even snow blindness. Wraparound sunglasses like the Smith Attack offer the best balance of protection and ventilation. Changeable lenses are useful for coping with different light conditions, although they do mean faff and extra things to carry. A yellow or amber tintis best for picking out shapes in snow under flat light conditions.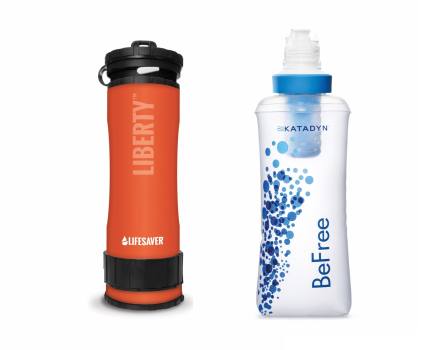 Water purification and filtration
Water-borne illness is a serious hazard when trekking abroad – severe diarrhoea and vomiting during a remote trek is no joke. It's vital to have a robust and simple system to make your drinking water safe. Think about ease of maintenance and whether you'll need to carry spares. The TGO Award-winning Katadyn BeFree bottle uses a membrane filter that's really simple to clean and works even on murky water, filtering out most nasties (you'd still need a purifier to kill viruses). The LifeSaver Liberty is a more heavyweight combined bottle and pump system suitable for individual and group use. It has a replaceable filter cartridge that'll get rid of pretty much every pathogen, and comes with a scavenger hose to turn it into an in-line filter that will fill larger containers easily.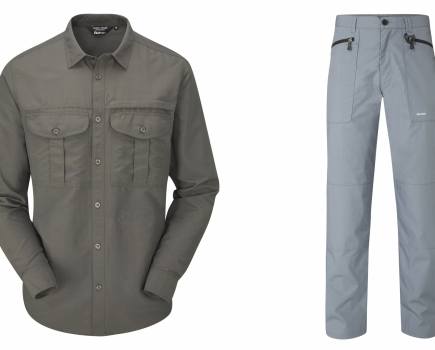 Sun protection
Bright sunshine or thin air also means your skin will need shielding from UV. Long-sleeved clothes, broad-brimmed hats and sunblock will all be essentials. Look for the Ultraviolet Protection Factor (UPF) on sunblocks and fabrics – including UPF 50+ sunblock for your face. Rohan's entire range of clothing for hot environments has been tested to UPF 40+,as well as having other features especially designed for travelwear.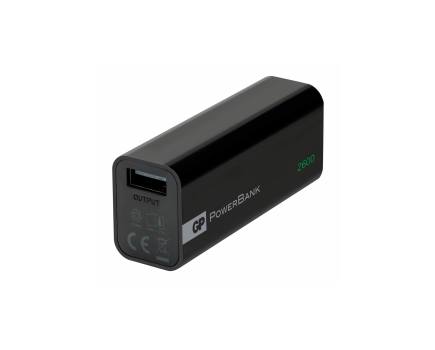 Portable chargers
It's useful to have a means of keeping your phone and other devices usable in the long days between power sockets. There's no shortage of battery packs on the market, but for trekking you'll want to balance weight with capacity. The pictured GP Powerbank Mobile Charger 1C02A is 7cm long and weights just 65g, with a capacity of 2600mAh – enough for one charge for a typical smartphone. If you want more capacity (GP's Powerbank range goes up to 20,000mAh), you'll need to carry more weight. Using a lightweight solar panel (or even a mini wind turbine like the Texenergy Infinite Air) may be worthwhile for more remote trips, as you can trickle-charge a battery pack through the day so it's ready to plug your phone in overnight.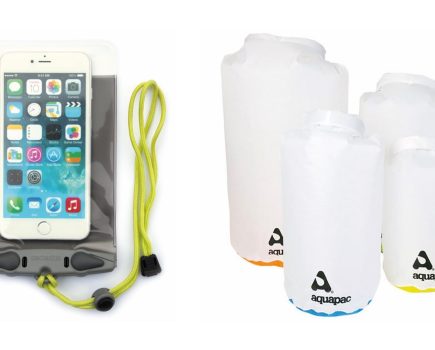 Waterproofs for your equipment
As well as dealing with rain, you might also need to contend with river crossings and boat trips, but there are plenty of ways to keep your kit dry. Aquapac's lightweight PackDivider drybags, sized from two to 13 litres, are useful for organising your kit inside your pack, and the translucent white nylon means you can make out what's inside each one. Aquapac also make waterproof phone cases that keep your phone dry and free from dirt and sand while it's on your person. You can use the touchscreen and make calls through the case.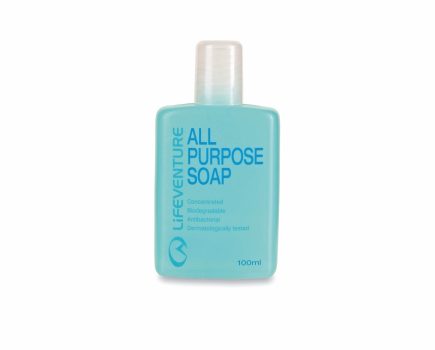 Portable wash kit
You're going to want to keep things as lightweight as possible, but also consider the ecological impact of your cleaning produts. Lifeventure's All Purpose Soap can be used on hair, body and dishes, and is both antibacterial and biodegradable. Many backpackers also recommend the Dr Bronner's range of Pure Castile soaps. Avoid taking up valuable space in your pack by opting for a quick-dry travel towel.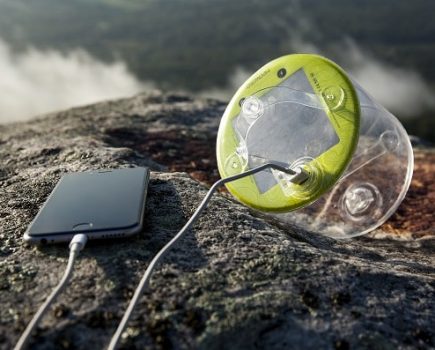 Camp lighting
Given how small and light current designs are, it's worth carrying two headtorches so you always have a spare, especially if travelling independently. USB-chargeable LED models mean that you can use the same charging system for all your kit and not need to shoulder the financial and environmental cost of using disposable batteries. For around camp, the Luci Outdoor 2.0 is a lightweight (125g) and collapsible solar-charged lantern. It's not only cheap, light, bright and really useful, but profits from Luci's retail sales go to providing cheap solar-powered lighting for people in developing countries.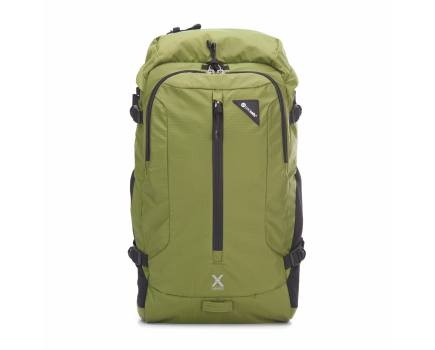 Security devices
Many of the world's most exciting trekking destinations are in relatively impoverished countries, and it's not really surprising that wealthy tourists might be seen as easy targets for theft. In crowded cities and marketplaces, you can reduce the risk of having anything stolen by using bags that are hard to cut open and have lockable zips. PacSafe's Venturesafe X18 anti-theft backpack is a useful 18-litre daypack that has steel wires in the bag fabric and straps to prevent slash-and-grab attacks. It also has a hidden pocket in the back panel, lockable zips and will take a hydration bladder.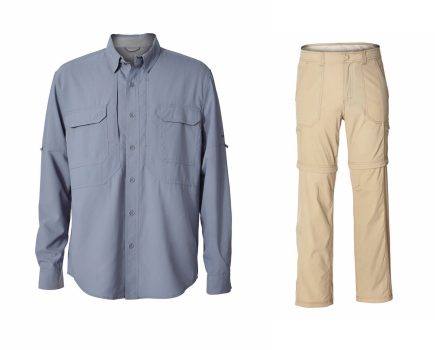 Insect protection
Bites from flies, mosquitos, ticks and other beasties can not only be painful but can infect you with some pretty horrible diseases, including tick-borne encephalitis (TBE). Alongside your repellent of choice, clothes can make a big difference to your chance of getting bitten. As well as long sleeves and legs that can act as a physical barrier to insects, you could consider clothing with inbuilt bug repellents. Both Rohan and Royal Robbins use Insect Shield technology, which binds the insectide permethrin to fabric fibres so it can't be washed off. Craghoppers' NosiLife works similarly, and their entire Kiwi range now also has NosiDefence fabric which they say is impenetrable to mosquito mouthparts. Don't forget to get your vaccinations, too.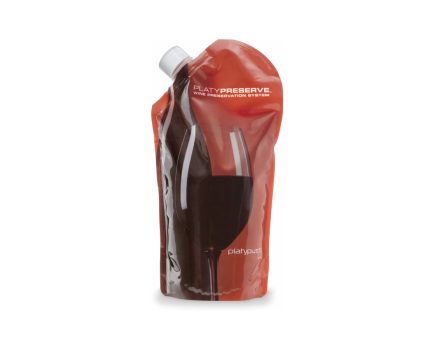 An evening's treat
Enjoy the pleasure of an evening drink with none of the pain of broken glass in your sleeping bag (!) by storing your wine in a PlatyPreserve portable wine storage bottle – lightweight, flexible and airtight, with a taste-free food-grade lining to ensure that none of the depth and nuance of your chosen tipple is lost. Also works for whisky, gin and Jaegermeister, although if you're mixing those you might want to reconsider your choices.
Hut to hut in the Alps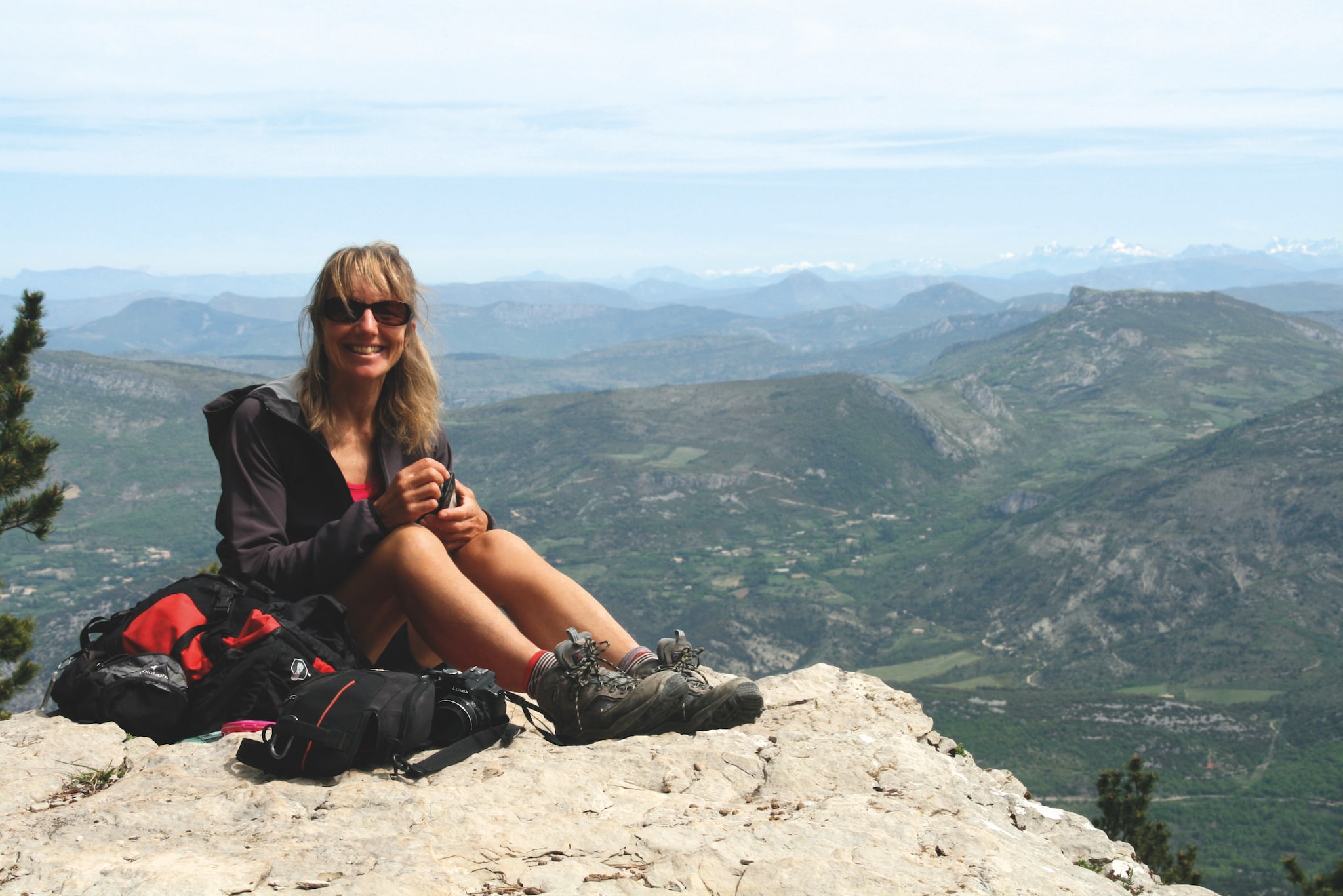 Alpine guide Hilary Sharp details her essentials.
Solar charger or extra battery pack. While most huts now have a charging centre there is often a bit of a queue to get a plug and you'll do yourself a favour if you have your own extra charging device.
Very lightweight pillowcase. Sometimes hut pillows have seen a little too much action to be something you want right next to your mouth and nose!
Fold-up cup. This is a really good thing to take for mountain streams. Here in Europe it's often fine to drink from fast-flowing streams and you can get really cool silicone fold-up cups that make it so easy to have a quick sip while hiking along.
Bluetooth earphones. If you download audiobooks or podcasts before coming on the trek then you can fall asleep listening to something entertaining rather than the not-so-dulcet snores and snuffles of your fellow hikers in the dormitory!
Kindle or similar e-reader. The days of carrying paper reading matter are over (although I still do take a book, but I tear out the pages as I read them and this seems to upset some folks!)
Hilary Sharp has been guiding spring and summer hiking trips and winter snowshoeing trips for 27 years. Find out about this year's programme on her website at www.trekkinginthealps.com.
---
Himalayan Treks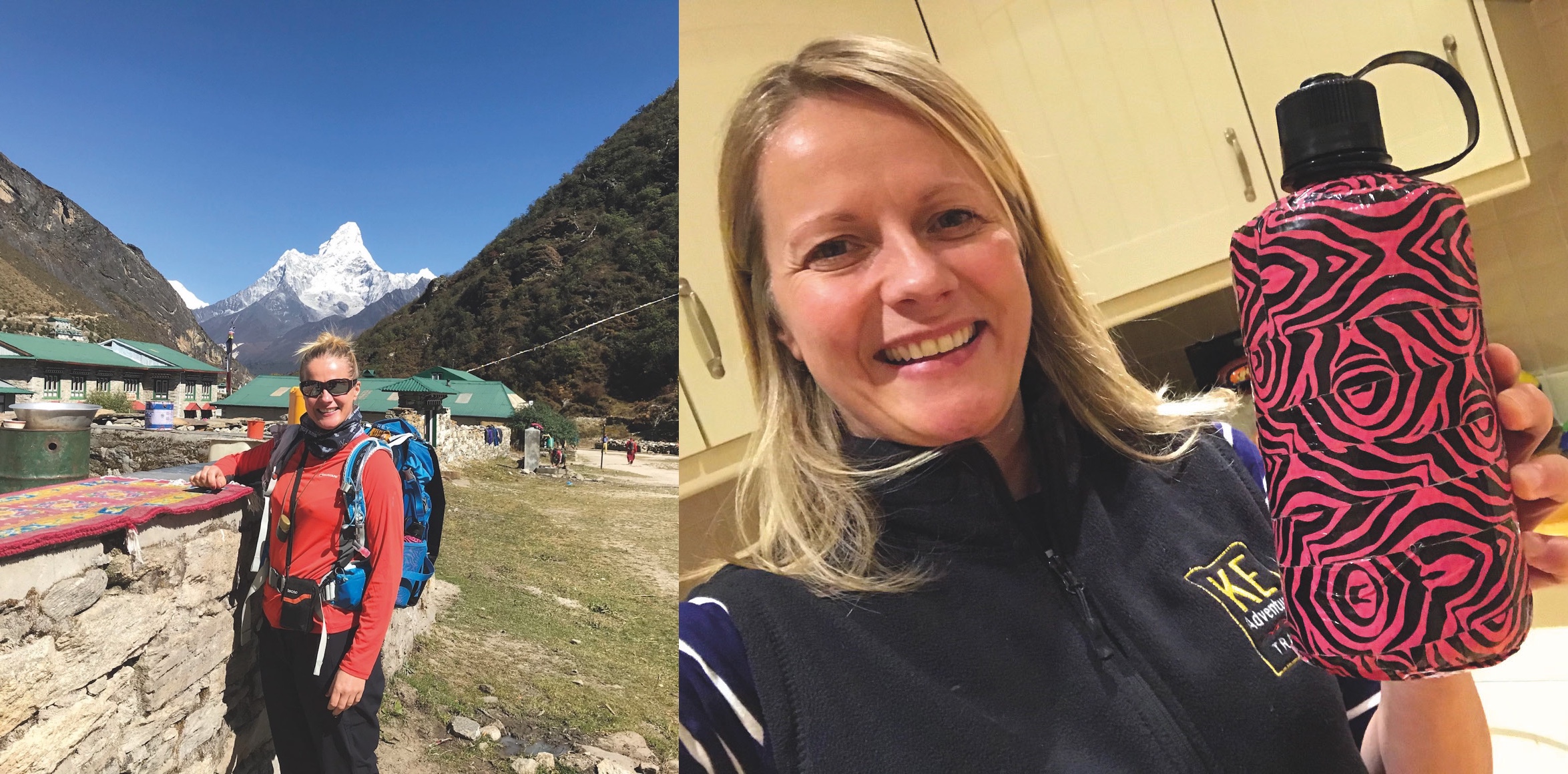 Tavienne Kelly from KE Adventure Travel recommends a few natty extras to take to Everest Base camp or on similar Himalayan Treks.
Nalgene bottle (accessorised!) Take a hydration system like a Camelbak for lower elevations (the hose can freeze above 5,000m) but also a one-litre Nalgene bottle. Insulate your bottle with bandages and then cover it with colourful duct tape. Put it this way, I was always the one whose hot water bottle stayed hot – and you'll never lose it among the Nalgene soldiers lined up on the table at teatime.
Folded-up toilet roll. The higher you go, the more expensive things become. On average you will pay 200 rupees for a toilet roll below 4,000m. However as soon as you go above, you could pay up to 500 per roll – that's a massive £3 per toilet roll. The amount you blow your nose at this point means you'll spend a lot of cash. I suggest you fold up toilet rolls from home into food bags (I think I folded about 3 rolls in total) but keep them until you get to the higher lodges.
Vicks, Strepsils and a Buff Essential trekking kit. Vicks – smear it on your Buff so when you are walking (or going to the loo) it keeps things fresh and helps you breathe. Strepsils because you will get a cough (everyone does) and a sore throat from the dusty trails and cold air. I packed about two packets and still ran out.
Sunscreen stick. I had a sunstick on a shoelace tied around my neck while trekking. The sun is gorgeous and warm, but strong so you can burn your face. Plus your lips get really dry.
Small collapsible bowl. This is something I wish I had taken for two reasons. It's handy to put water from your bottle in to clean your teeth and also to pop some hot water in to wash your face, which feels so good when you can't shower for a while. Take a small camping facecloth too.
Travel washing line with hooks. It's pretty much the only way to dry anything if you need to wash it when you aren't able to hang it outside in the sun. I forgot mine and really wished I hadn't. Hanging your smalls in the lounge around the yak burner isn't really an option.