Cotton Sun Hat with Cooling Insert
This has been a good summer for sun hats. The weather's been great, and I've had four to test. The latest is the Tilley Hiker's Hat, which is very similar to the Tilley AIRFLO I reviewed back in May. It's made from the same organic cotton and has the same mesh insert around the top for ventilation plus the front and back neck cords. The brim is a bit wider though for even more sun protection.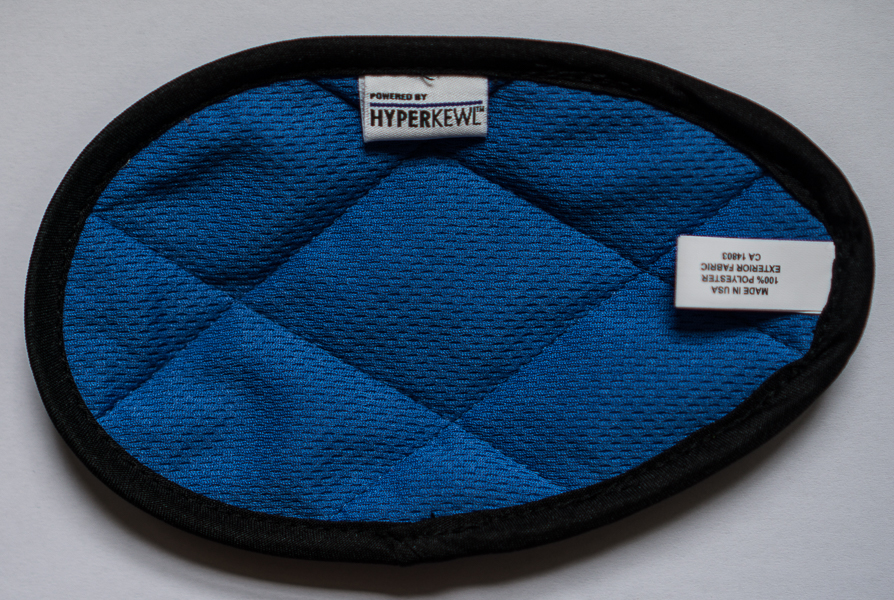 The real difference comes with the insert in the crown. In the Airflo and many other Tilley Hats this is just a thin piece of closed cell foam that ensures the crown keeps its shape. In the Hiker's Hat it's a slightly thicker piece of material called the HyperKewl Evaporative Insert. This consists of 53% polymer fibres and 47% cellulose fibres inside a polyester mesh. When soaked for five minutes HyperKewl absorbs quite a lot of water due to the cellulose. Back on your head the water slowly evaporates and keeps you cool. In really hot weather I've often soaked a Tilley Hat in a stream or pool and then enjoyed the coolness as the water slowly evaporates. It's one reason I prefer cotton sun hats to synthetic ones – the latter don't absorb much water and dry too quickly to have much of a cooling effect. The HyperKewl insert adds to this cooling effect and is great for extremely hot dry weather. Tilley says high humidity diminishes its ability to evaporate water, which isn't surprising. The same applies to cotton.
The Hiker's Hat isn't waterproof but it does resist light showers and drizzle, which is useful in warm weather when you want to keep your head dry but a waterproof jacket hood would be too hot.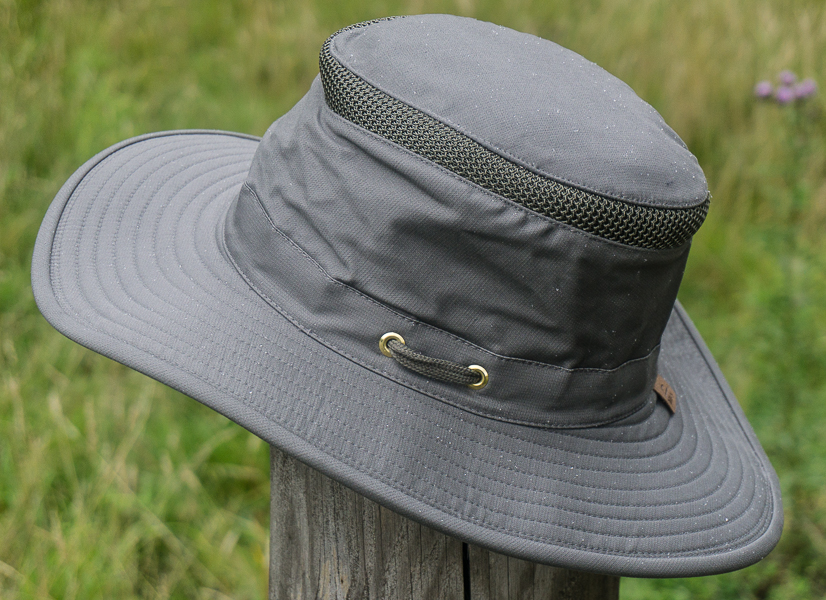 The Hiker's Hat comes in Tilley's usual wide range of sizes. The Large weighs 105 grams. I find it very comfortable and the HyperKewl does extend the drying time and so is a good choice for extremely hot places (like the Scottish Highlands a few weeks ago!). Back in May I said that the Airflo might replace the Original Tilley Hats I'd been wearing for many years. Well, now I think the Hiker's Hat will replace the Airflo.
£80