An ingenious lightweight camping lantern
Over the years I've used many lights for camping from simple candles to gas lanterns. I've never stuck with any for long as the disadvantages always seemed to outweigh the advantages. Recently I've taken to just using the headlamp I carry anyway, sometimes hanging it up inside the tent. Whilst fine when walking and when pitching camp a headlamp doesn't make an ideal camp light either though. However recently I've been trying the MPOWERD Luci Pro Outdoor 2.0 Inflatable Solar Light and I'm really impressed. Hang this in your tent and it's like a light at home. And you can use it to charge your phone too.
The Inflatable Solar Light consists of a circular 2000 mAh lithium-ion battery with ten white LEDs embedded in it. Attached to the battery is a short inflatable tube made of clear material. On top of the battery there's a USB connection, a power button, a 4 LED battery level indicator, an adjustable strap and a solar panel. The unit has a circumference of 12.7 cm and is 3.8 cm deep when deflated. This is a good size and shape for packing. When inflated it's 10.2 cm high. The weight is 173 grams. The light is waterproof and feels pretty tough. I love it being inflatable, an ingenious idea that means it's compact when packed but large enough to be a powerful lantern when inflated.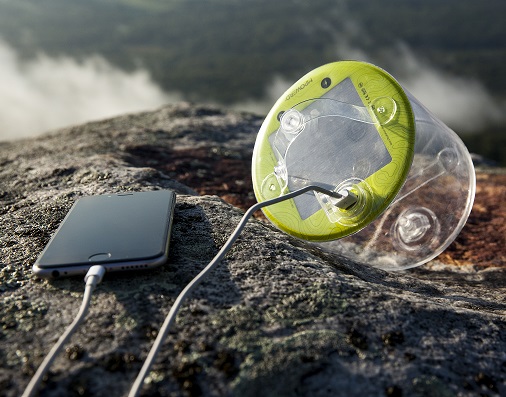 To inflate the light you pinch a valve on the bottom of the unit and blow into it. I do find this a little awkward as the valve is quite short and my fingers aren't small. It still only take seconds to inflate the light though. There are three brightness modes plus a flashing option. The lowest level is fine for lighting up a small tent. The highest illuminates a surprisingly large area. I used it for walking in woods on a dark night and found it made an excellent handheld torch. Holding it by the short strap you can point it ahead of you or hold it downwards as a lantern. Having light cast all around really makes a difference and takes away the feeling of walking in a tunnel of light with blackness all around. You can see much more. The light can be hung by the strap though I'd add a short length of cord and a mini karabiner to make it easier.
I haven't yet had much success with the solar panel – but then my testing has been in the Scottish Highlands in winter. MPOWERD says it takes 14 hours of direct sunlight to charge it fully. Using the USB cable provided and a power source it takes 2-3 hours.  Fully charged the light is claimed to last 50 hours.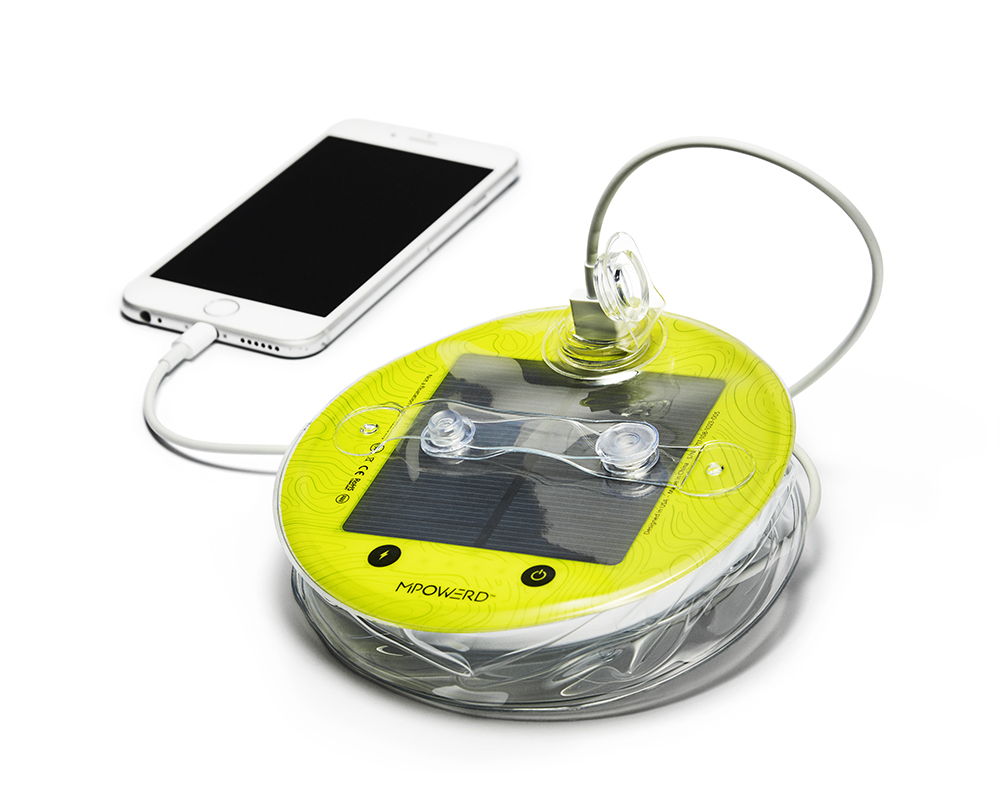 Depending on the size of battery in your phone the Inflatable Solar Light can charge it 30-50% in 2-3 hours. That's not the prime purpose though and I'd still take a separate more powerful charger for this.
Overall I think this is a superb camping light, the best I've ever used.
£34.99