Updated water container with secure wide opening
Back in April 2018 I reviewed the new Cnoc Outdoors Vector and described it as 'one of the best water containers I've used', the single drawback being that it was only available from the USA. I'm pleased to say that it's now available in the UK from Valley and Peak. It's been updated too and there are two different cap sizes and a 3-litre version.
Soft collapsible water bags are nothing new. What distinguishes the Vecto from others is the slide closure at one end. This allows the whole end to be opened for easy filling (and for shaking out ice when the contents freeze, as I had to do recently). There are other containers that open wide but all the ones I've tried leak. They're okay for camp use as long as they're kept upright but I wouldn't carry water in them. The Vecto doesn't leak. I've carried it to a dry camp stuffed into the side pocket of a pack without problem.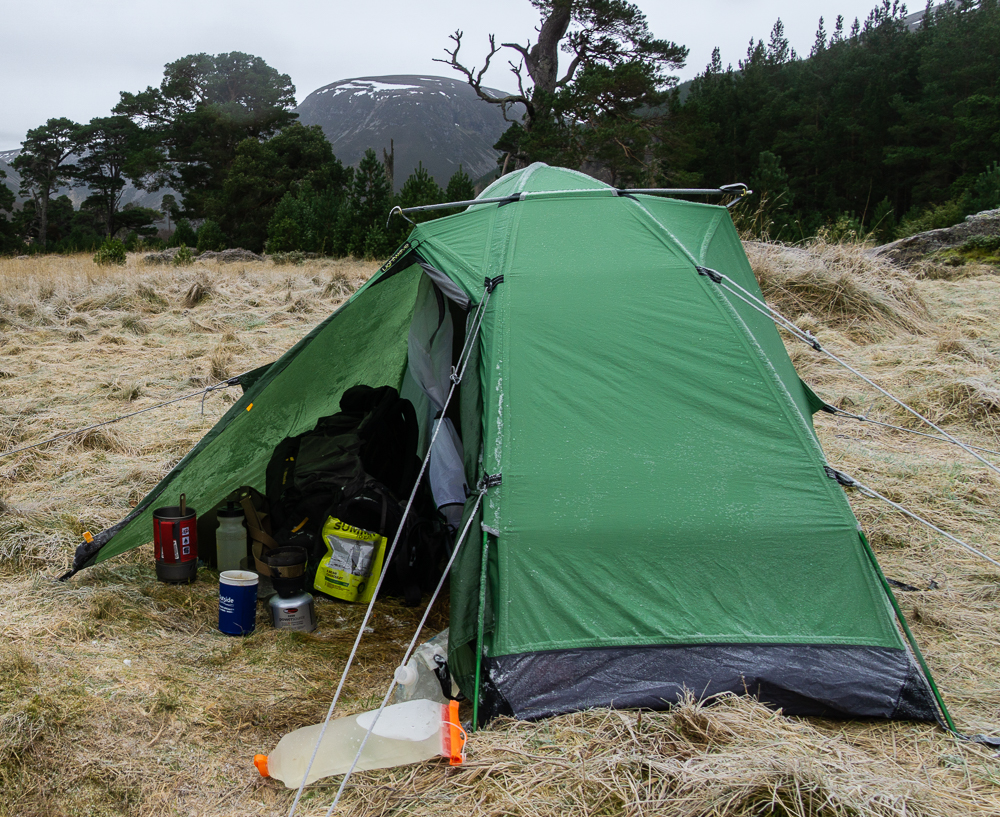 Recently I've been trying the second generation Vecto 2 Litre with the original size 28mm cap, which has a number of improvements. Both the slider and the cap are now tethered to the bottle to avoid losing them or dropping them in a stream. The neck at the cap end is longer so it can be attached to more filters and other caps. The cap is stiffer too with deeper seal rings to ensure it's sealed – not that I had any leakage with the original one. The slider is slimmer and fits more easily. There's also a  version with a wider 42mm cap for attaching BeFree filters.
The Vecto is excellent. That secure wide opening really does make a difference.