From backpack essentials to super stocking fillers, here's our selection of the best Christmas gifts for walkers.
Present shopping for the outdoor lover in your life? We've rounded up 20 Christmas gifts for walkers that anyone with a penchant for getting outside would be chuffed to find in their stocking. In fact, you might just be tempted to keep them for yourself…
Whitby Hand Warmer £19.95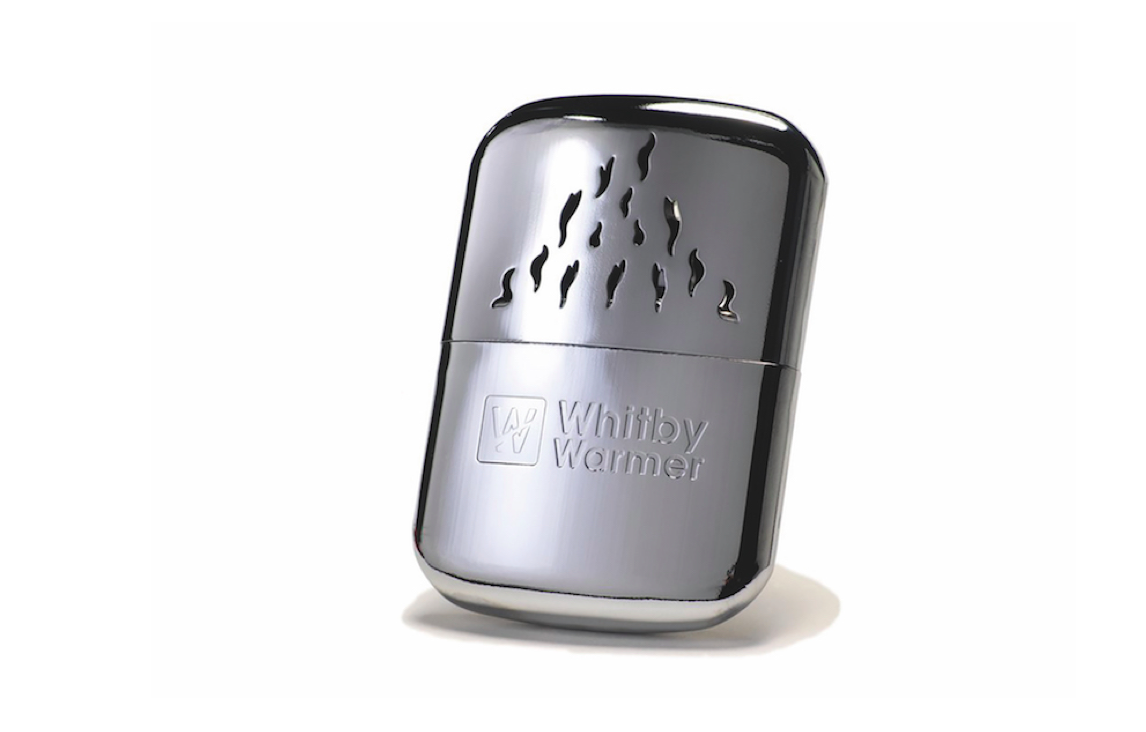 It looks like we might be meeting outdoors a lot more for the foreseeable future, so this gift isn't just for the avid winter-walker in your life this year. Fast and easy to operate, this nifty device provides heat on the go for up to 12 hours and can be reused around 90 times before requiring a refill.
whitbyandco.co.uk
Harvey's Maps, The Munros: the Complete Collection of Maps £35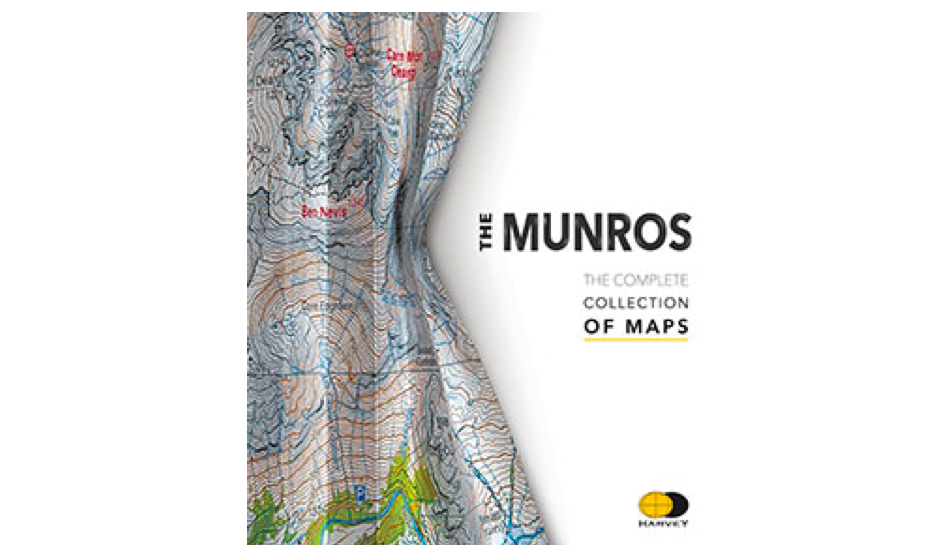 Give the gift of hillwalking with this fabulous collection of maps, which includes coverage of all Scottish mountains over 3,000ft. Perfect pressie material for everyone with a yen for Scotland and a secret wish to become a compleater.
National Trust Zero Waste Starter Kit £30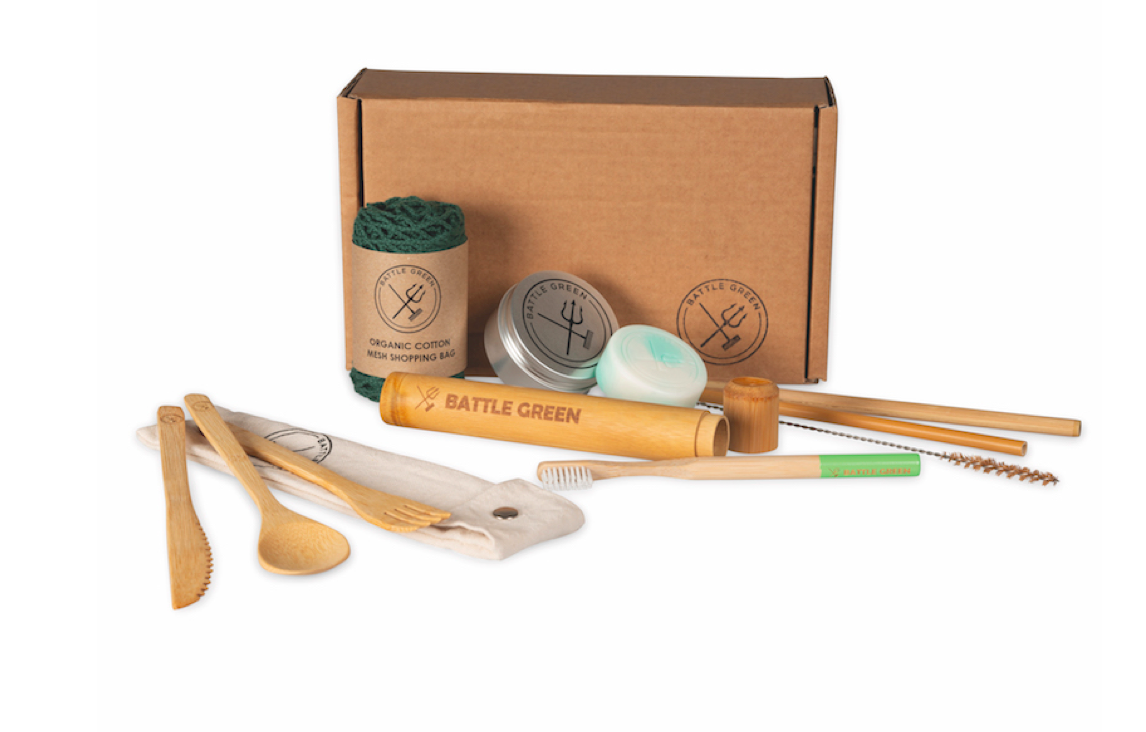 Many of us are keen to start reducing our carbon footprint, but getting started can feel a bit daunting. This Zero Waste Kit provides all the initial changes you need to get on a greener path, which would make a welcome gift for the would-be eco-warrior in your life. It includes a sustainably sourced bamboo cutlery set, bamboo straw and coconut husk straw cleaner in an organic cotton pouch, a sustainably sourced bamboo toothbrush with 100% bio-based bristles, and more.
Top-rated gear from our TGO Gear of the Year Awards £various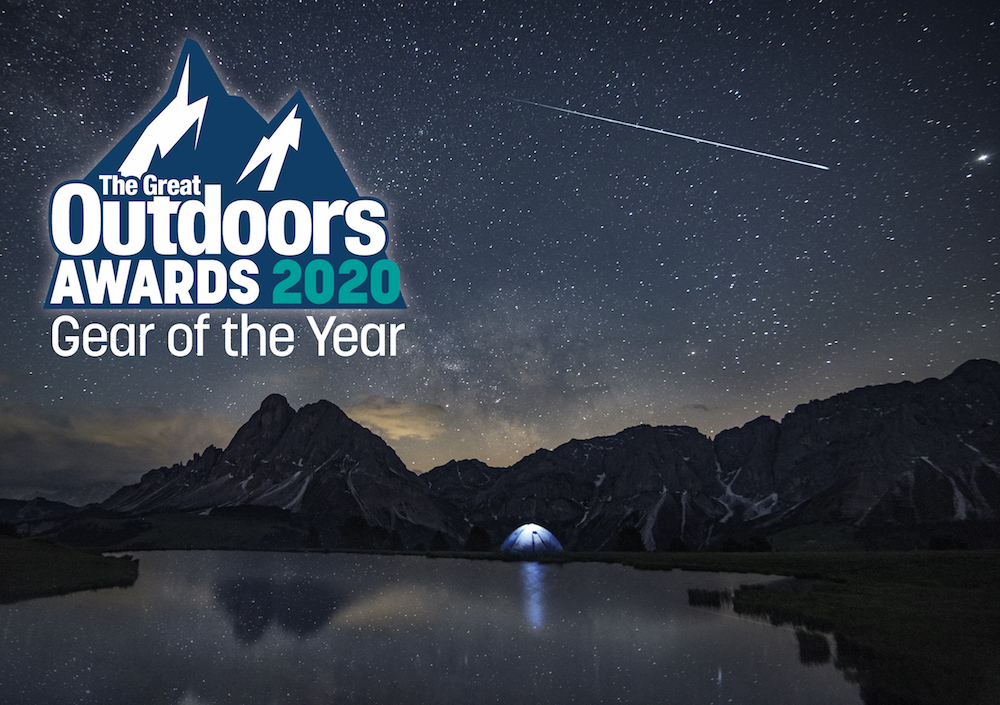 In the December issue of The Great Outdoors we announce the winners of the TGO Gear of the Year Awards 2020. From insulated jackets and footwear to smartwatches and tents, there's loads of top-rated gear to choose from including a backpack made from algae (yes, really!) and a zipperless sleeping bag.
Go Your Own Way Map Jewellery and Accessories from £8
If you want to immortalise a favourite walk or a hill climb you look back on fondly, then these customisable pieces of jewellery and accessories mean you can do so in almost any form. Whether it's a hand-crafted necklace, a pillow, or even a Christmas bauble — this independent business based in the Lake District has you covered.
Sandstone Press The Munros in Winter £11.99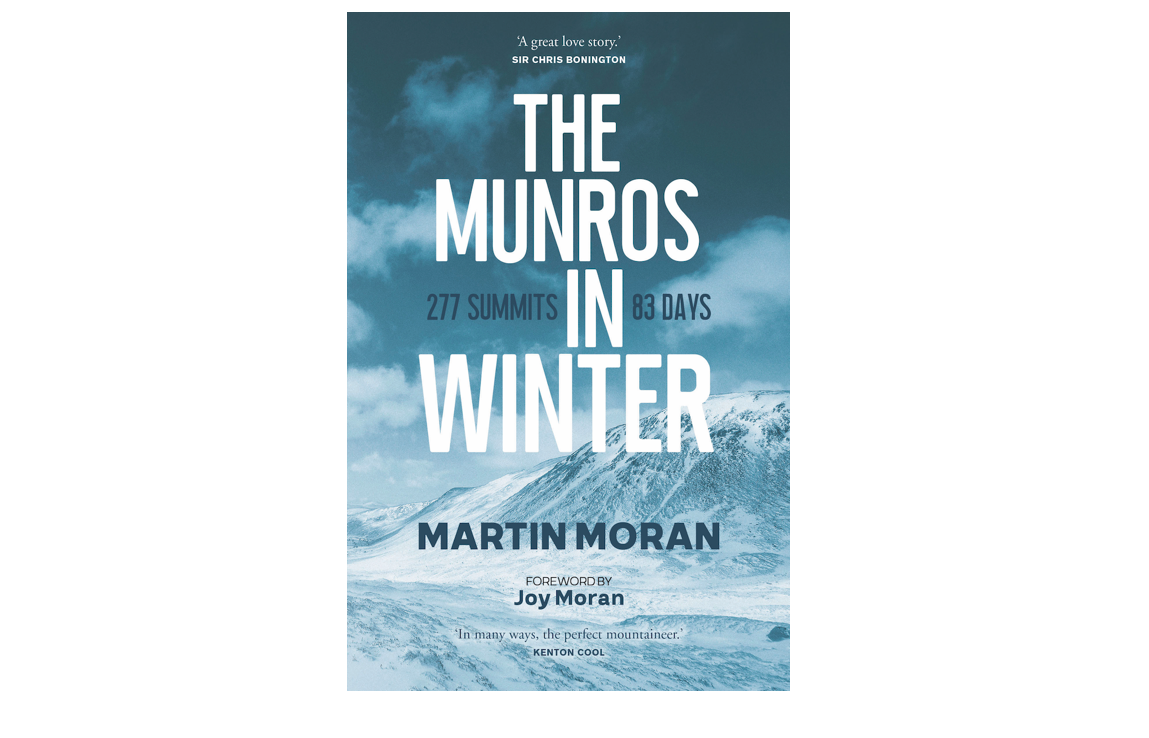 This winter Sandstone Press has reissued Martin Moran's account of climbing Scotland's winter mountains in a single trip, including an updated foreword from Jay Moran. Martin's account of his 1984 adventure is a Scottish outdoor classic, and now is the perfect time to introduce new readers to this historic journey.
Smart Wool Cosy Cabin Crew Socks £21.99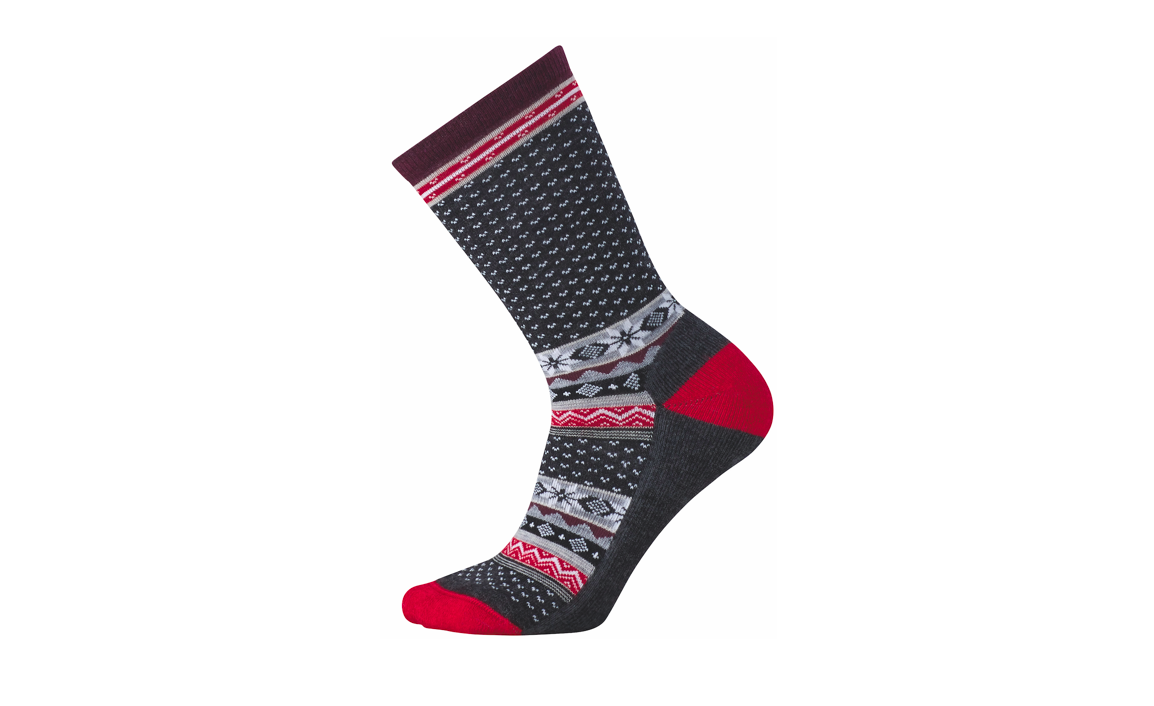 We know, we know — socks on a Christmas gift guide, very original. But the folks at Smart Wool produce excellent, long-lasting socks that mean they are genuinely the gift that keeps on giving. This latest offering is particularly festive and a fantastic stocking filler.
Ordnance Survey OS Ben Nevis Giant Trek Towel £22.99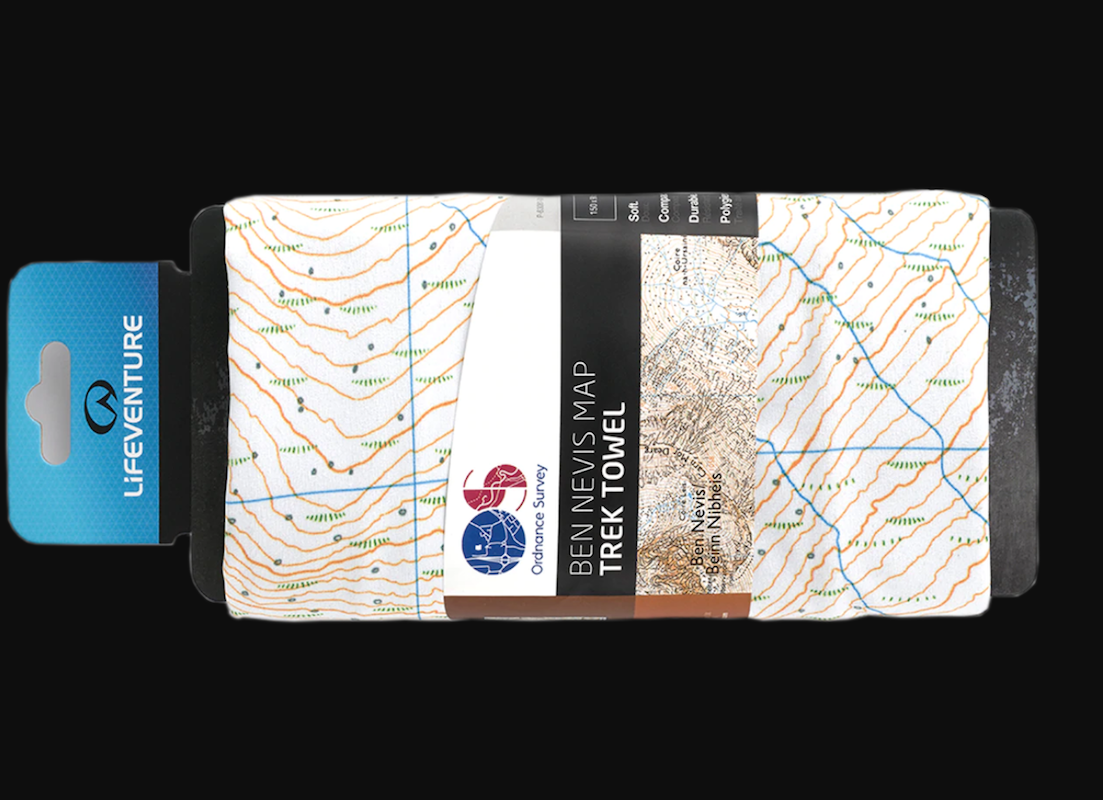 The OS Ben Nevis Trek Towel is super soft and lightweight, and dries 8 times faster than a regular towel. One of the 'Three Peaks' collection, it's an excellent gift for someone with an adventurous spirit.
Lifeventure Dry Body Wash £4.99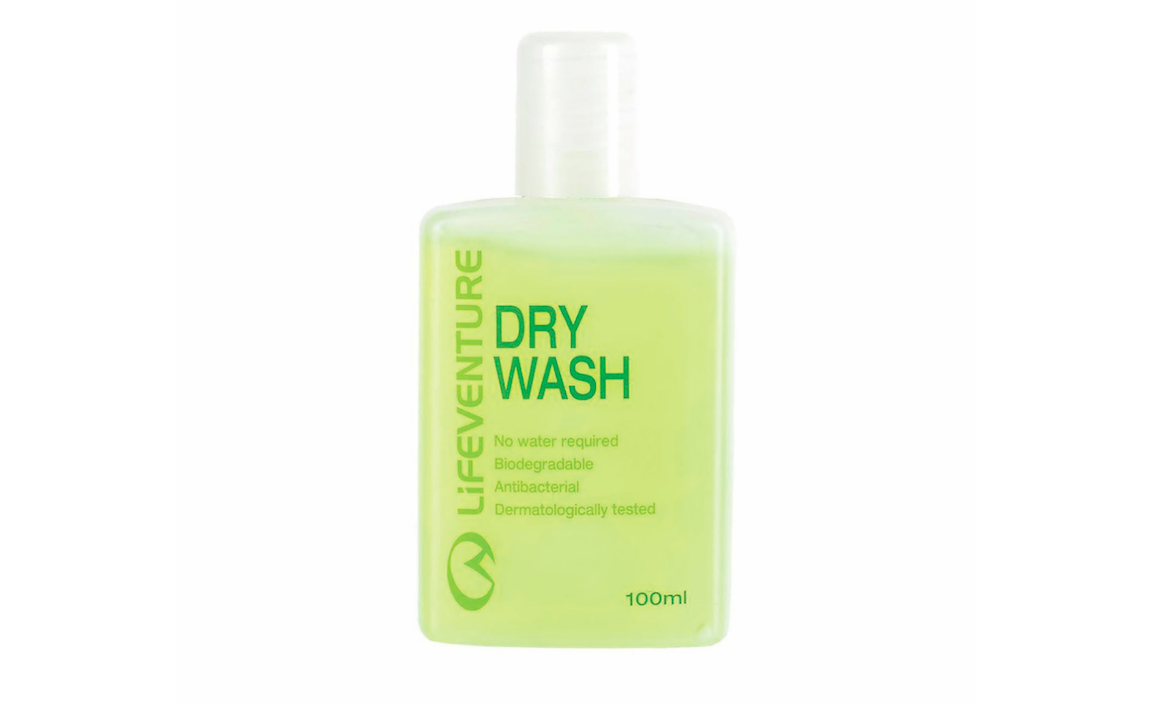 Don't be the relative that showers(!) family and friends with unwanted soap sets – swap it for something more convenient. This dry body wash is perfect for hands and body out on a trek and well-suited for use after swimming in natural waters. It's biodegradable, making it suitable for longer journeys.
Jack Wolfskin Ocean Long Sleeve £45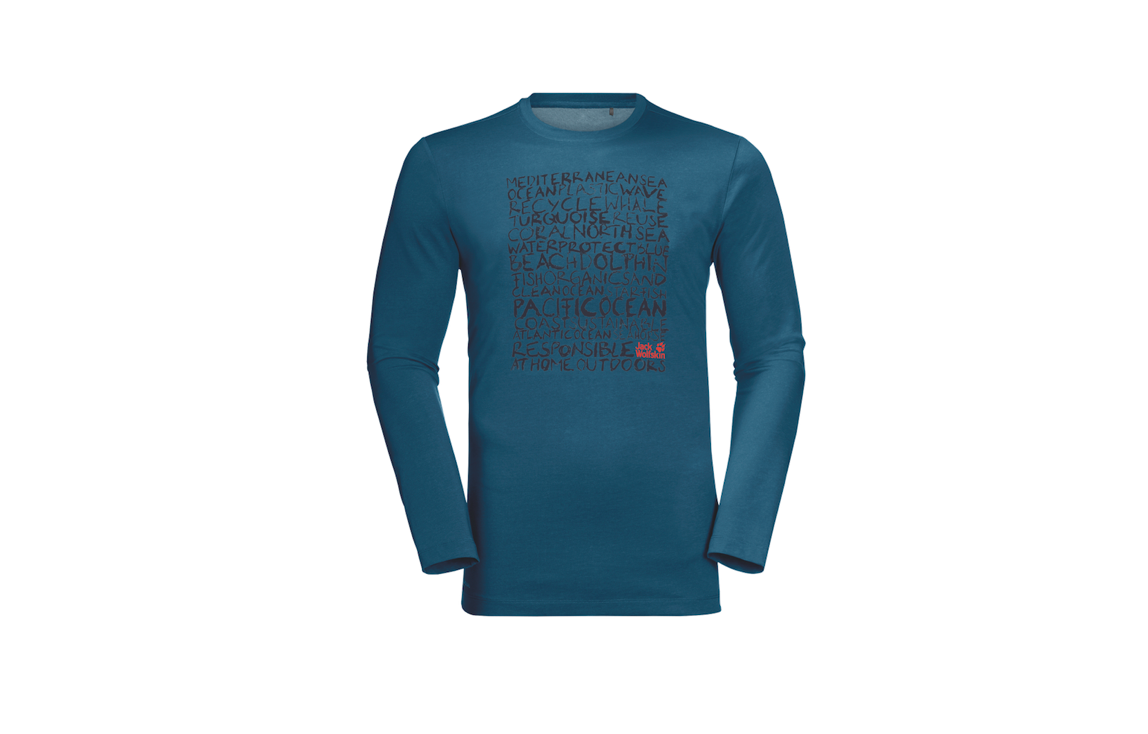 This lightweight shirt is made from entirely recycled polyester, sourced from Seaqual: an environmental initiative that recovers plastic waste from the sea. An excellent choice for the eco-conscious friend or family member.
Finisterre Fisherman Beanie £30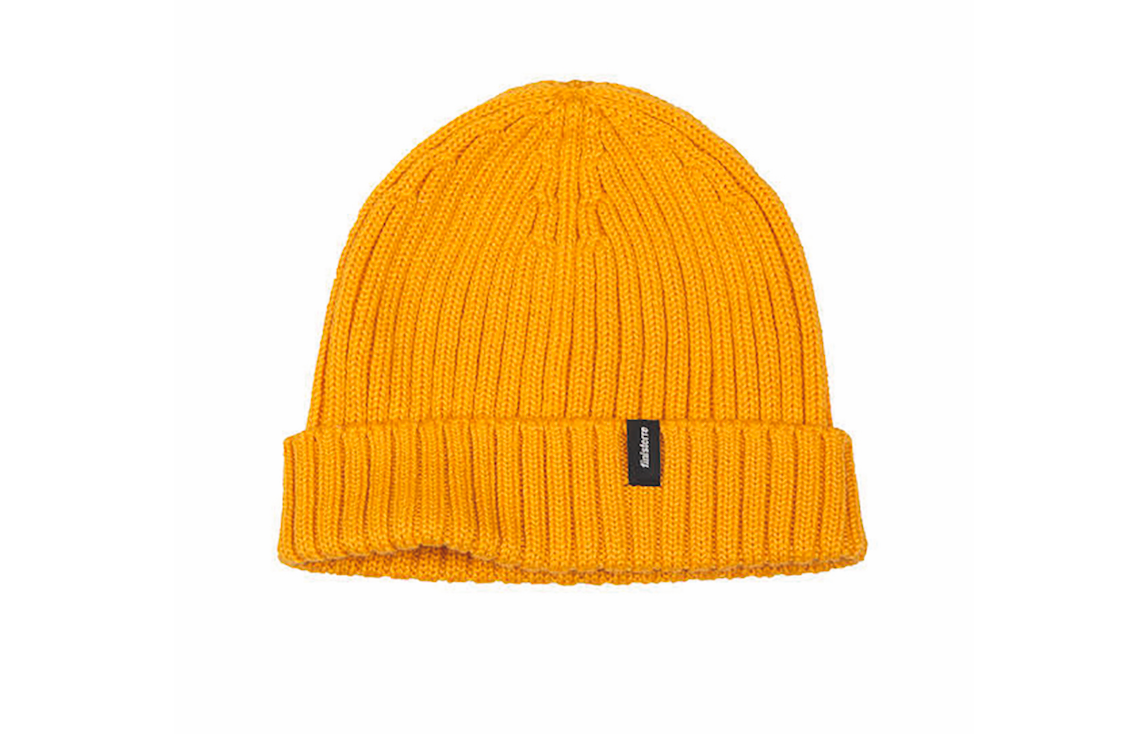 Another nifty but quality stocking filler, this beanie is made from 100% Superfine Merino wool and sourced from Australian non-mulesed sheep.
Wild Nature and John Muir Trust 2021 Calendar £12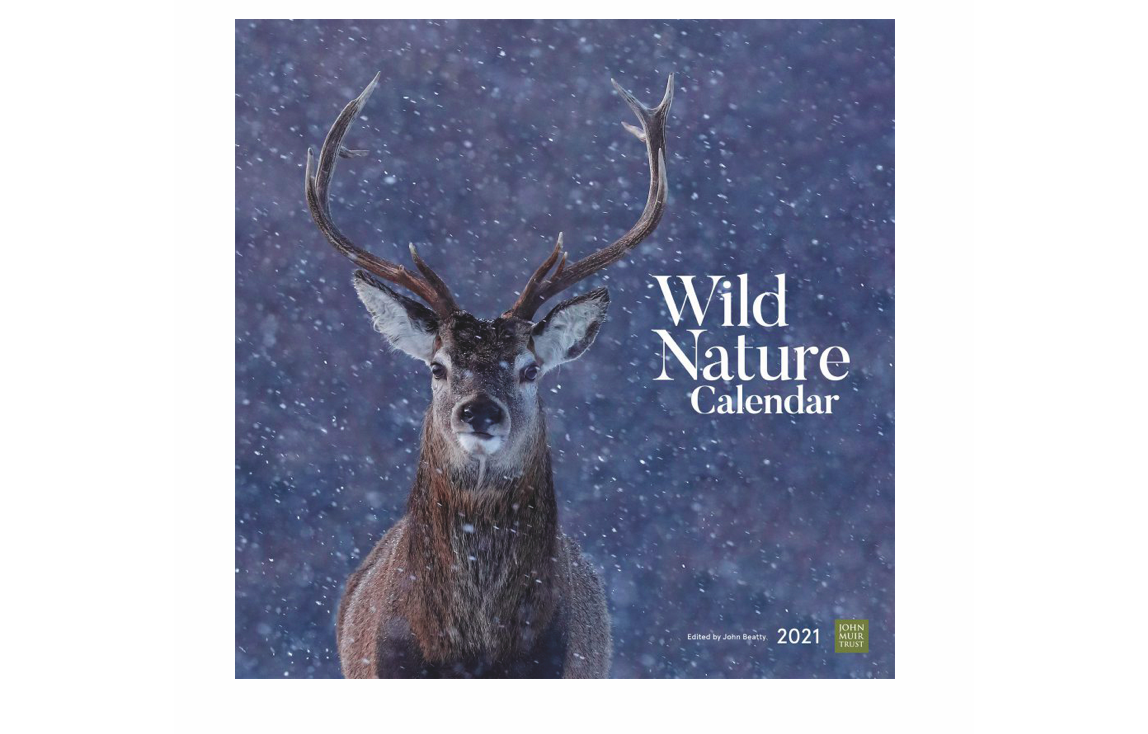 The photographs within the Wild Nature Calendar pages have been drawn from photographers with direct experience of encounters from the natural world. Each image tells its own inspiring story and, proceeds go to The John Muir Trust.
Nalgene Sustain 1L (32oz) water bottle £14.99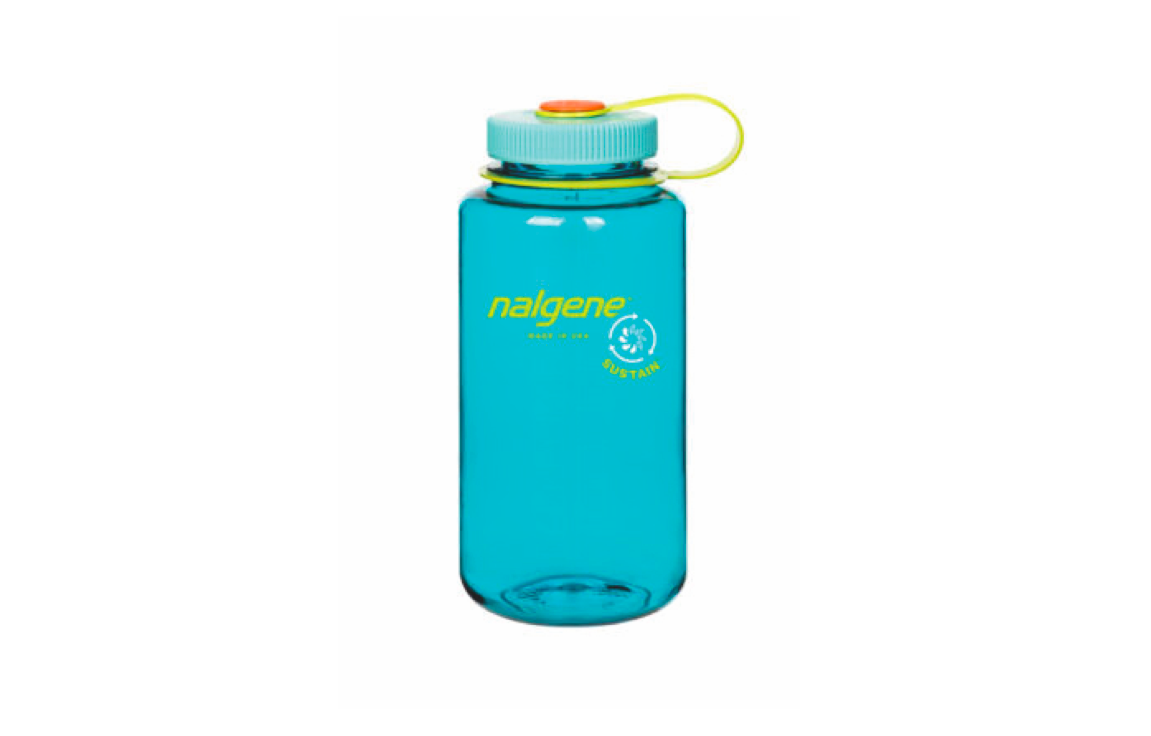 Want to do your bit for the planet in 2021? This water bottle can help. Not only will the Nalgene Sustain bottle stop you buying disposable plastic bottles, it's also made with 50% recycled content. That's lots of single-use plastic – otherwise destined for landfill – repurposed into your new favourite water bottle.
Unibank rechargeable power bank £89.95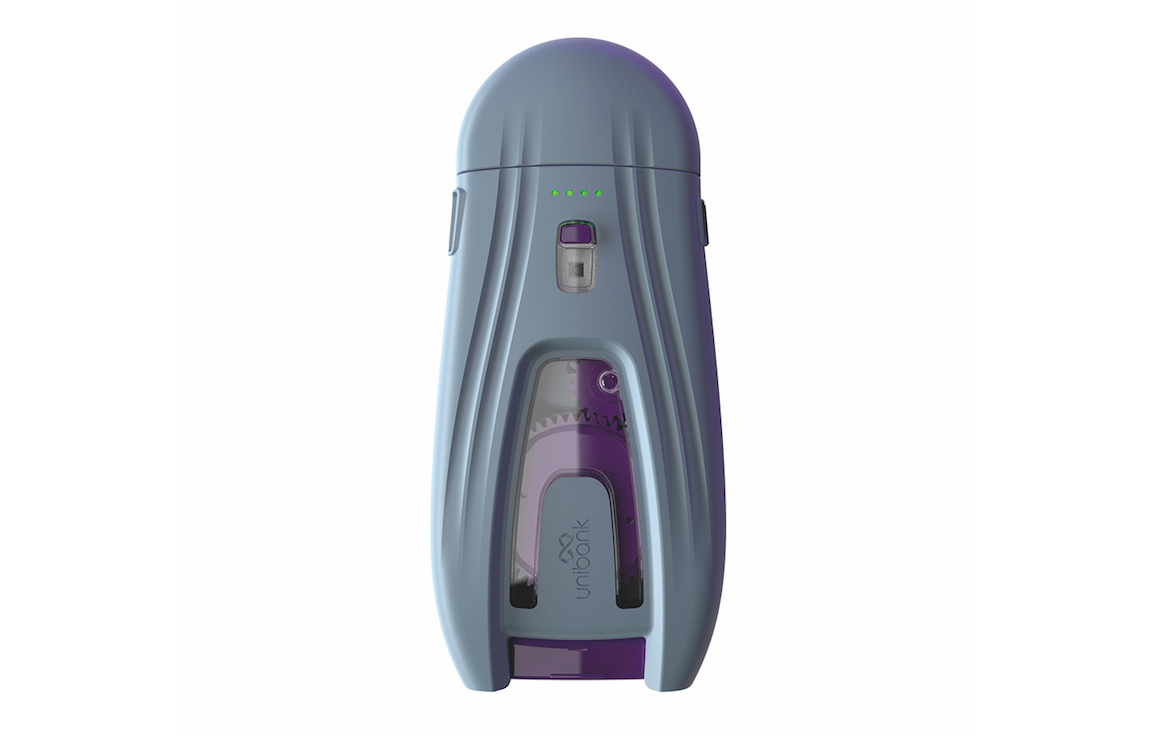 Fed up of your power bank running out of juice? Here is the solution. The award-winning Unibank is a rechargeable power bank with unlimited on-the-go power – simply pull its cord to charge the device. Just 90 seconds of pulling provide enough power for a 25-minute phone call. It also comes with four versatile attachments – speaker, panic alarm, laser line and ambient light – all controlled by an app.
Life of a Mountain: Helvellyn DVD £16.99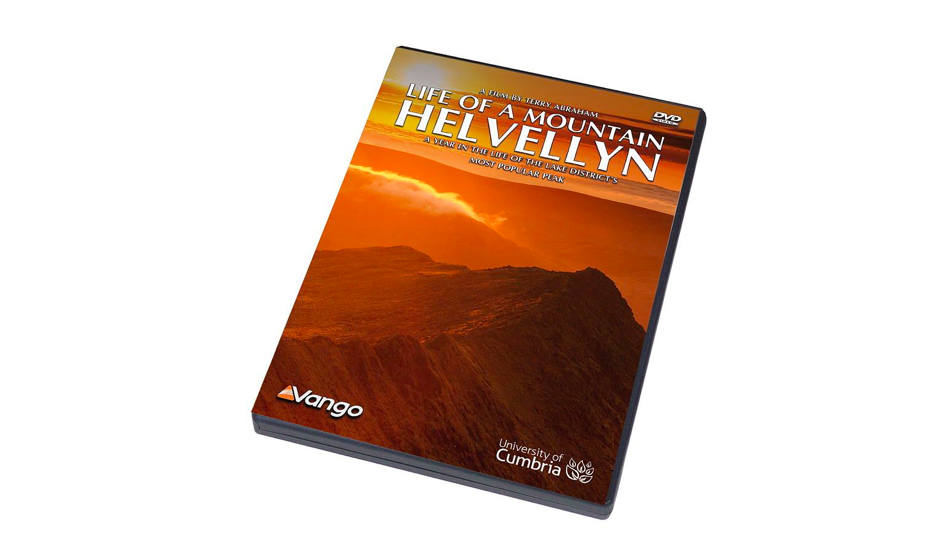 The final instalment in Terry Abraham's classic Life of a Mountain series doesn't disappoint. The award-winning filmmaker spends a year exploring the Lake District's most popular peak, with contributions from broadcasters Mary-Ann Ochota, Julia Bradbury and Stuart Maconie, mountaineer Simon Yates, former BBC weather presenter Peter Gibbs, the Ordnance Survey and the Royal Air Force. Heartwarming Christmas morning watching.
Nikwax Essentials Kit £25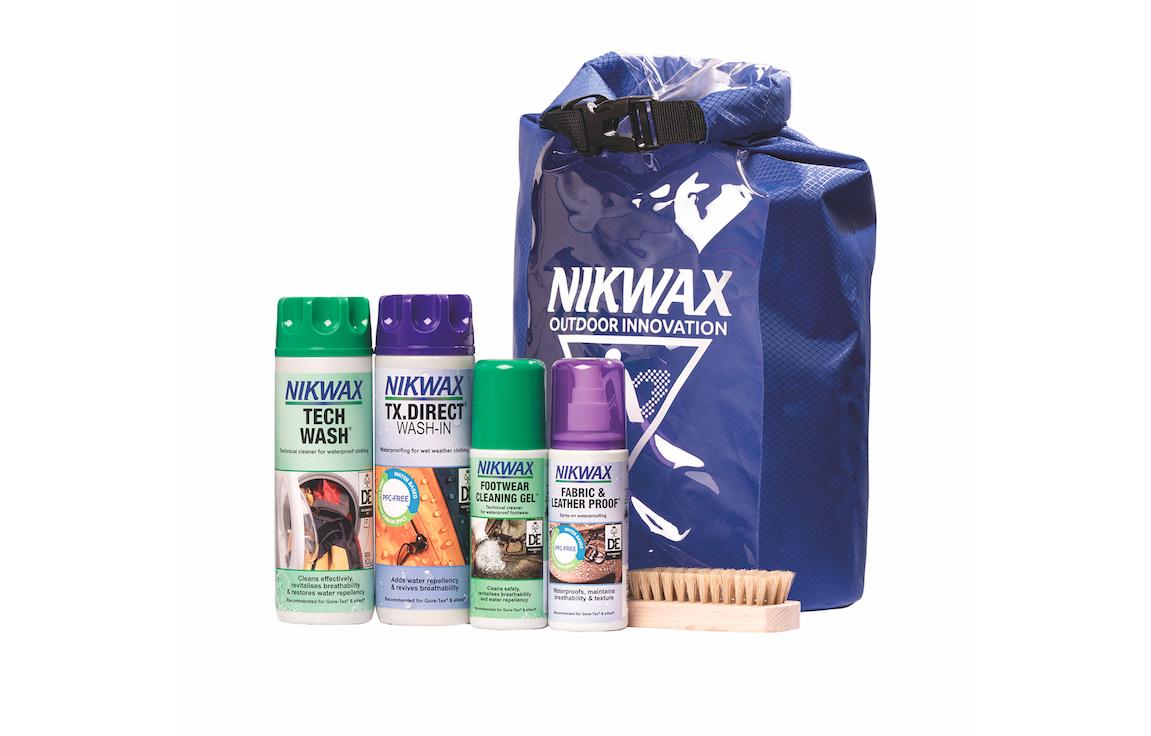 You're not going to buy your friends a new £299 waterproof for Christmas – but you can afford to help them improve the performance of their current jacket. The Nikwax Essentials Kit has everything you need to clean and re-proof waterproofs. You also get footwear cleaning products, a 10L dry bag and a footwear brush.
Pan Macmillan, The Joy of Walking by Suzy Cripps £10.99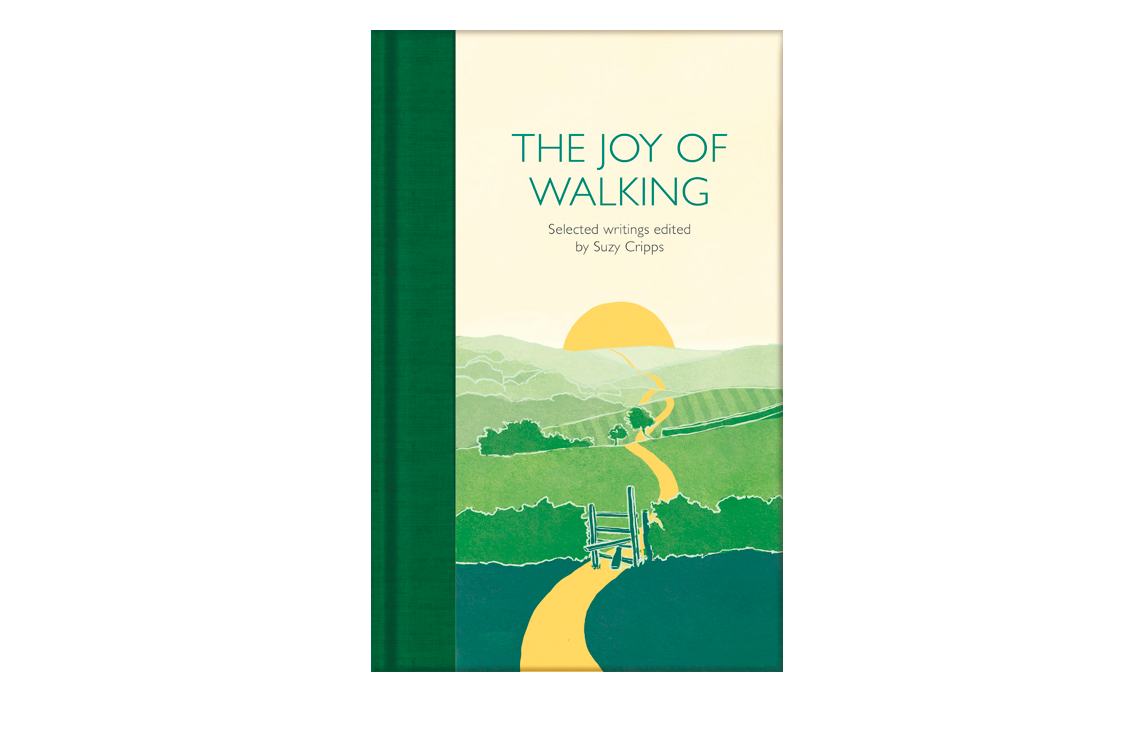 Perfect as a gift, or coffee table book, The Joy of Walking is a beautiful collection of writing celebrating the art of walking. Through the best of classic writers – including  Wordsworth and Whitman – this anthology shows how the simple act of walking goes to the heart of life itself. It will inspire you to walk more in 2021.
A Line In The Sky mountain illustrations £14.95
Artist Becca Rankine specialises in simple but beautiful drawings of mountain skylines – with each 'line in the sky' capturing the distinctive profile of one of the UK's best-loved peaks. Her vast range of prints include The Buachaille, Snowdon and Scafell Pike, as well as collections such as Munro Bagging, the Wainwrights and the Cairngorms. Delivery is free in the UK.
Sandstone Press, Along the Divide by Chris Townsend £9.99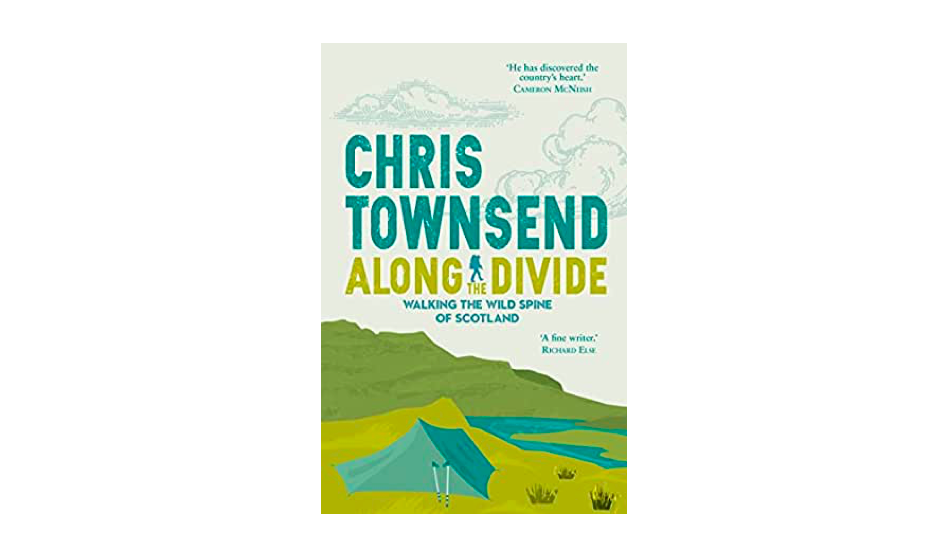 This award-winning tale from long distance walker and TGO gear editor Chris Townsend leads the reader on a 700-mile walk along the spine of Scotland. Along the way, expect to be drawn into a range of fascinating ruminations on everything from conservation and rewilding to history and literature. Buy this for someone you can easily borrow from.
The Great Outdoors Magazine Subscription £39.99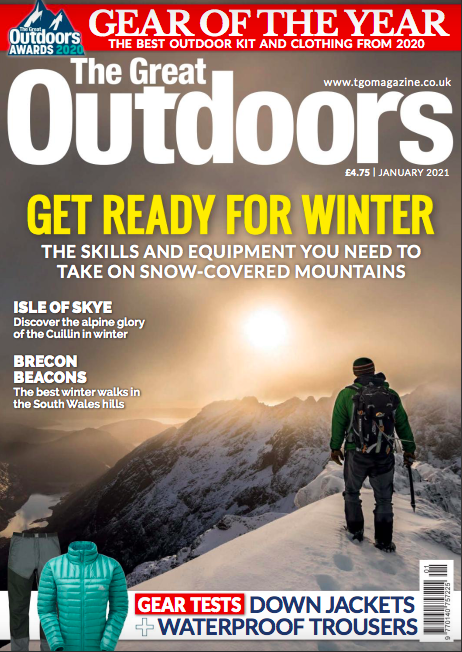 OK, we may be biased, but we think a subscription to The Great Outdoors would make a cracking gift. With exciting stories, stunning photography, insightful commentary and the most robust and reliable gear reviews around, TGO has leading the way to wild and mountainous places for over 40 years. This Christmas we're offering a special subscription deal — the first six issues will only cost you £15.