With warm weather finally upon us, Lucy Wallace checks out a selection of hiking headgear for hot and sunny days.
Main photo: Lucy Wallace
I confess that I've come late to sunhats. I have a full head of very thick, long hair; and in my youth, I was ignorant about the need to protect myself from the harmful effects of the sun. I do find some sunhats overly hot, and fussy; and in warm weather, hot and fussy isn't good. But lately I've learned to appreciate the benefits of the shade of a good brim, the cooling and reflective effect of lightweight fabric, and even the way a hat can help keep my ridiculous mane under control. I also recognise that, much as I love the sun, those glorious rays can cause serious harm in the form of heat exhaustion, heatstroke and long-term problems including skin cancer.
An effective, lightweight sunhat isn't just about comfort; it is an essential piece of mountain walking protection, and not something to leave home without if there is sun in the forecast. Like everyone, I need to protect my head from the sun if I'm out in it for a long time.
Sunhats are quite an individual thing. In preparation for this review I spoke to some of my less hairy friends, and found that we definitely have differing tastes about what constitutes the ideal hat. For the less hirsute, the essential element is good UPF protection on the top of the head to prevent sunburn. For me, it's about shading my face and not getting too hot. A good sunhat needs to fit well, cast effective shade, protect against harmful UV rays, and breathe efficiently on hot days. If it folds away small, and has a stiff brim that doesn't crease easily, even better. An internal band to absorb sweat is helpful when working hard.
Because sunhat preference is personal, in choosing just three to test I deliberately selected very different styles of hat, picking out a trio that represent, in my view, the best of their genre.
Methodology
The hats were tested during a glorious, dry spring, when we seemed to have wall-to-wall sunshine for weeks. It was pretty chilly at times but I managed to work up a good sweat, stomping up and down my local hills and mountains on Arran. While not on my head, they were carried stuffed in a dry-bag with my other spares in my rucksack. I'm outside everyday, thanks to my job, so all three models saw heavy use during this period and were well tested not just for function, but for durability too. The weights supplied are from my home digital scales.
BEST BUY: Outdoor Research Swift cap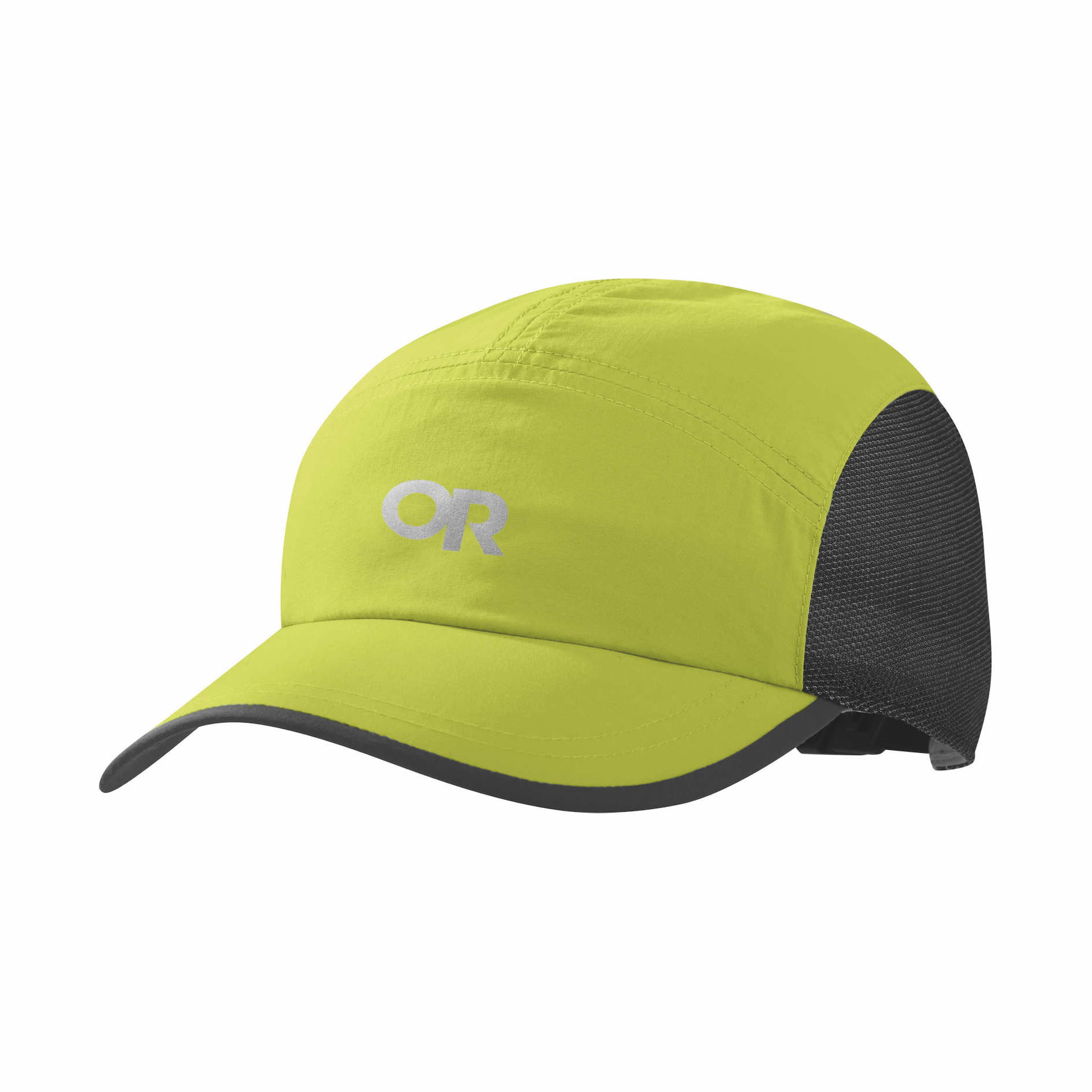 A baseball-style cap, with a good peak that shades the face from the sun, is the mainstay of
a hat collection. Surely there's not much to add? Nevertheless, the Swift Cap makes a good stab at re-imagining what the perfect cap for bright, sunny days would look like. Designed for runners, who are moving 'light and fast', it's actually brilliant for any activity where insulation is not required – and I found it cool and airy to wear.
Rating: 5/5
Weight: 57g
Fabric: Supplex nylon shell, 100% polyester mesh side panels/lining
Size: one size
Read full review: Outdoor Research Swift Cap
RECOMMENDED: Black Diamond Dash Visor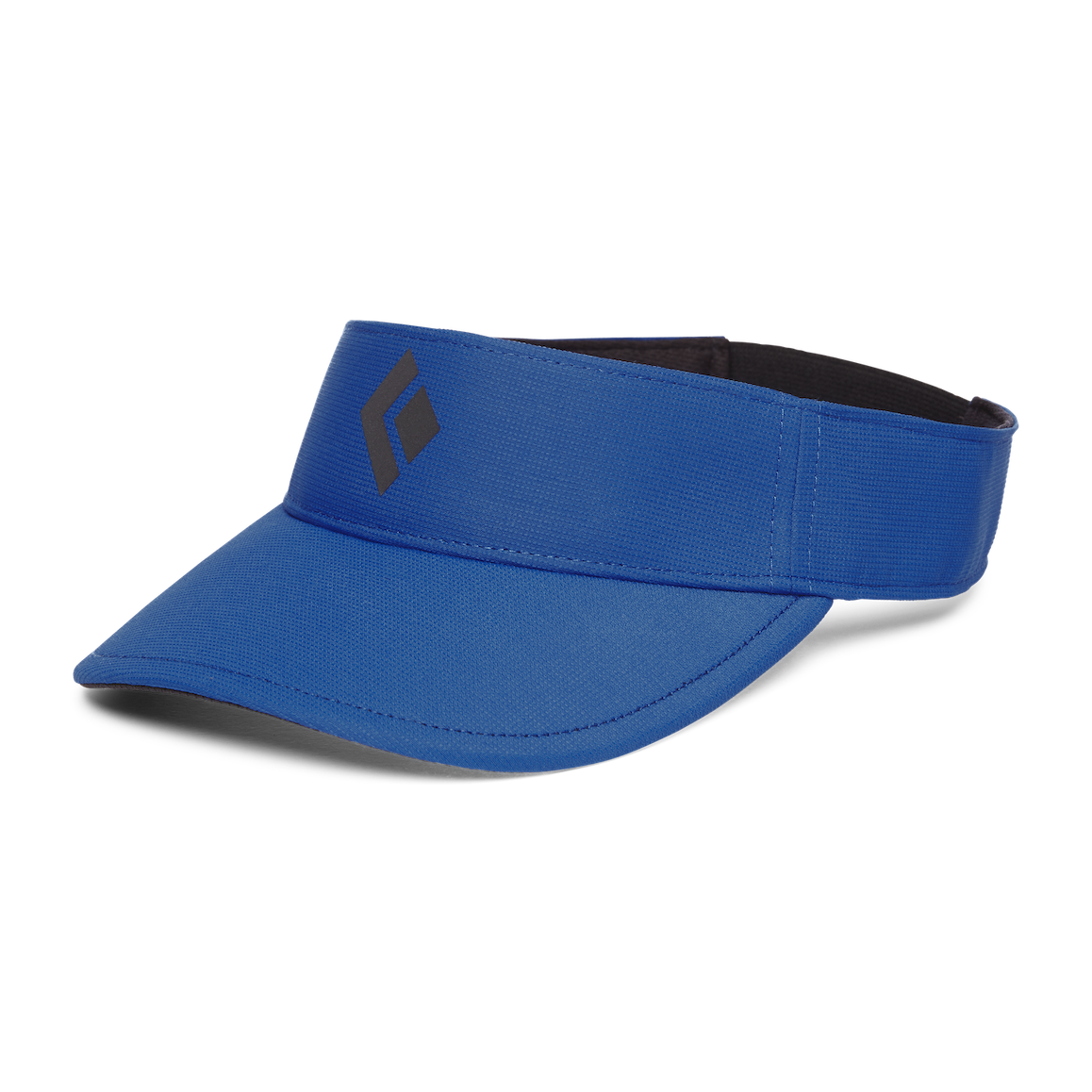 The Dash Visor is lightweight simplicity itself. The soft, wicking headband is nice and deep, ensuring excellent coverage of the temples (which can be a danger zone with visors). The brim is flexible and crease-resistant, casting good shade over the forehead and eyes. It is secured in place by a wide band of elastic, a buckle-free design that is very friendly to anyone with long hair.
Weight: 45g
Fabric: 100% dobby weave polyester
Size: S/M, L/XL
Read full review: Black Diamond Dash Visor
RECOMMENDED: Fjällräven Abisko Summer Hat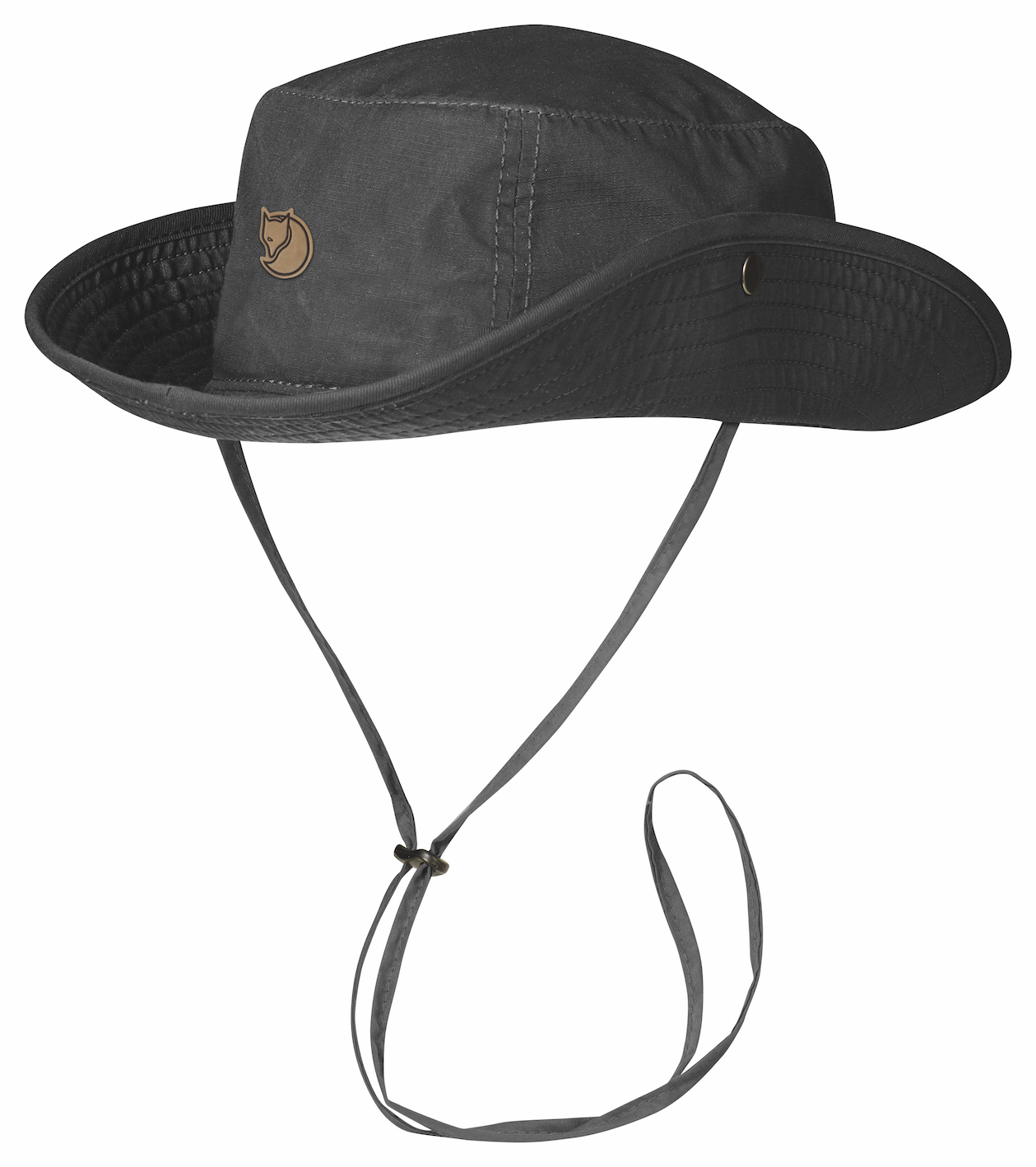 Sometimes, the sun means business, and only a hat that provides full coverage of the face and neck will do. Enter the Fjällräven Summer Abisko Hat. It's expensive, but it is also incredibly durable and should last for years, so it's good value (provided you don't lose it!). The hat is fashioned from Fjällräven's proprietary G-1000 Lite, which is a tough polycotton that can be waxed to add water resistance. The hat has a really stiff, 7cm wide brim, providing excellent shade over the face and neck.
Weight: 89g
Fabric: G-1000 Lite (65% polyester, 35% cotton)
Size: S, M, L, XL
Read full review: Fjallraven Abisko Summer Hat