The choice in specialist backpacking meals has expanded greatly in recent years. In particular, the selection of vegetarian backpacking meals and vegan dishes is now enough that you could eat a different one every night for a month or more, which is excellent for vegetarians like me. Base Camp Foods , a recommended supplier, lists 34 different vegan main meals from eight brands and many more vegetarian ones.
Such variety also makes it more difficult to choose. Taste is subjective so any review needs to be taken with a pinch of salt (which might perk up a bland meal!). There are factors to consider other than taste, however.
The best vegetarian and vegan meals
Things to remember when taking backpacking food
Weight
The big difference here is between dried meals that need rehydrating for a time before they can be eaten and ready-to-eat meals that don't need water added. Dried meals weigh from around 100 to 200 grams for a single portion, depending on the calorie content. Ready-to-eat meals weigh 300 grams or more and have far fewer calories than dried meals.
Calories
Backpacking requires a lot of energy so the calorie content of your food matters. Single portion dried main meals run from around 500 to 1000kcal, ready-to-eat meals half that.
Ingredients
Compared with supermarket quick meals specialist backpacking meals generally have less additives. Some like TentMeals, all of whose meals are vegetarian, have none at all. Some have organic ingredients too.
Ease of preparation
Most backpacking meals can be rehydrated in and then eaten from the packet. The difference lies in the length of time needed, which can vary from 5 to 15 minutes.
Price
None of these meals are low cost. Prices range from £5 to £15, with the most expensive ones usually having around twice as many calories as the least expensive.
Cooking tips for vegetarian backpacking meals
A little longer time and a little more water can make a difference to how a dried meal tastes. The amounts listed on the pouch are usually the minimum needed.
Stir food very well when you add the water, making sure your spoon reaches the bottom and the corners. Otherwise you might find some ingredients are still crunchy when you eat it.
In cool weather meals can lose much heat in an exposed pouch while they rehydrate. Putting the pouch in an insulated pot cosy or sleeve or wrapping it in warm clothing or your sleeping bag will keep your meal hot.
A long-handled spoon is a good idea for eating from pouches as most are quite deep. An exception is Blå Band, whose pouches are wide rather than deep so a normal spoon reaches the bottom without your fingers having to go inside the pouch and get messy.
A few spices or herbs can improve the taste of a meal. Chilli or curry powder can save a meal you really don't like.
Ready-to-eat meals, while heavy and low in calories for the weight, are tasty and worth carrying on short trips or for base camp use.
With the proviso that your tastes may be very different to mine here are reviews of a selection of vegetarian and vegan backpacking meals I've liked recently. I'm vegetarian not vegan but quite happy to eat vegan meals. Note that weights don't include the pouches, which generally weigh around 20 grams.
Summit To Eat Macaroni Cheese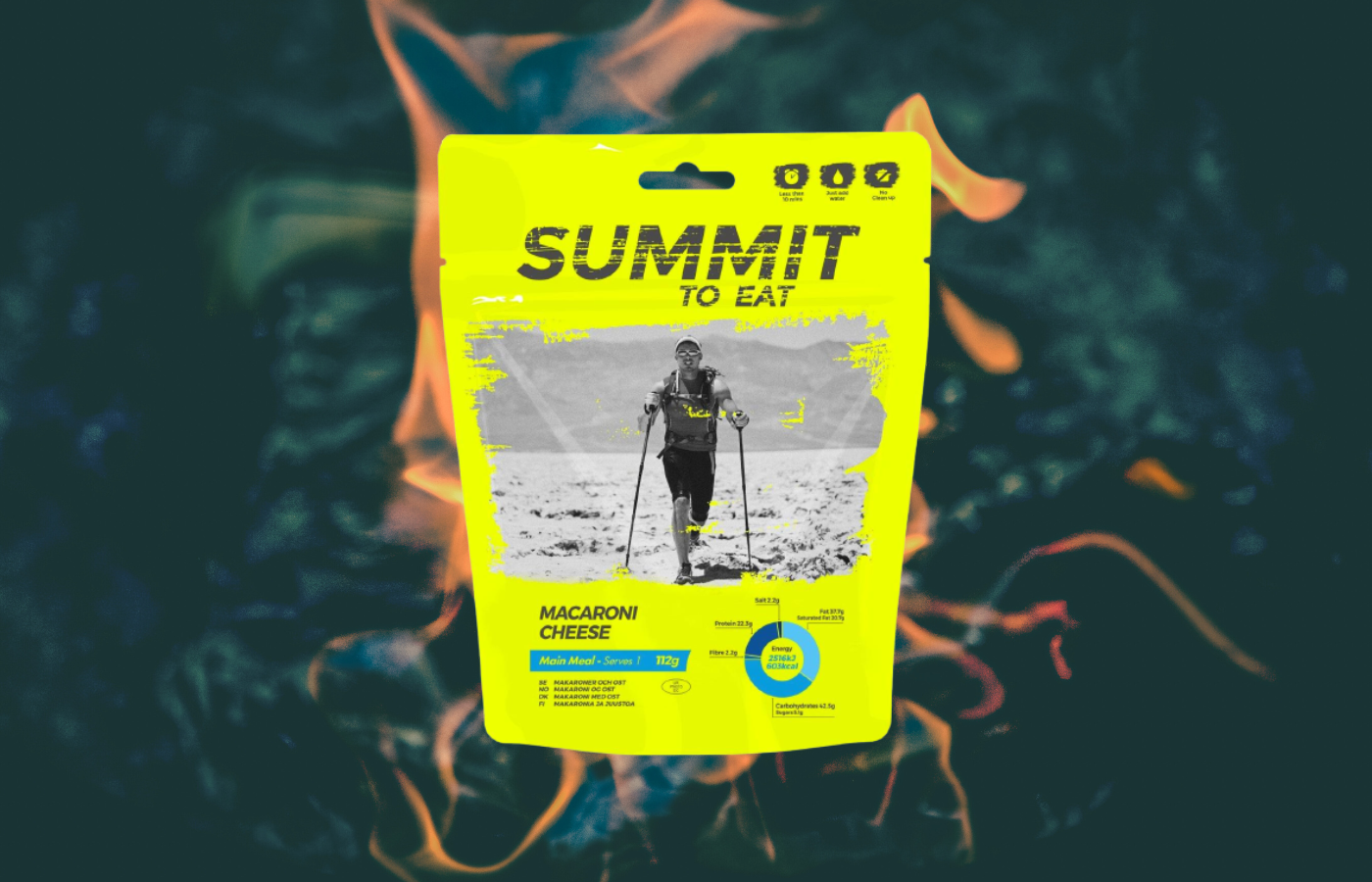 SQUIRREL_BUTTON_12951093
Weight: 118g (Reg)
Price £7.45
Rating 4.5/5
Kcal: 603
Water: 175ml
Cooking time: 8 minutes
Sizes: 2
https://www.europeanfreezedry.com/packaged-products/
Mac' n' cheese is a staple vegetarian backpacking meal. I've eaten it hundreds of times. Summit To Eat's version is tasty and contains no additives, unlike most versions found in supermarkets. Eight minutes is about right for the cooking time. I prefer it with a little more water, however. The calorie count is quite high for the weight due to the high fat content, as you'd expect from a meal containing cheese and milk. For two people or more calories for one there is a Big size with 1007kcal. This weighs 197g and costs £10.99
Firepot Chilli Non Carne with Rice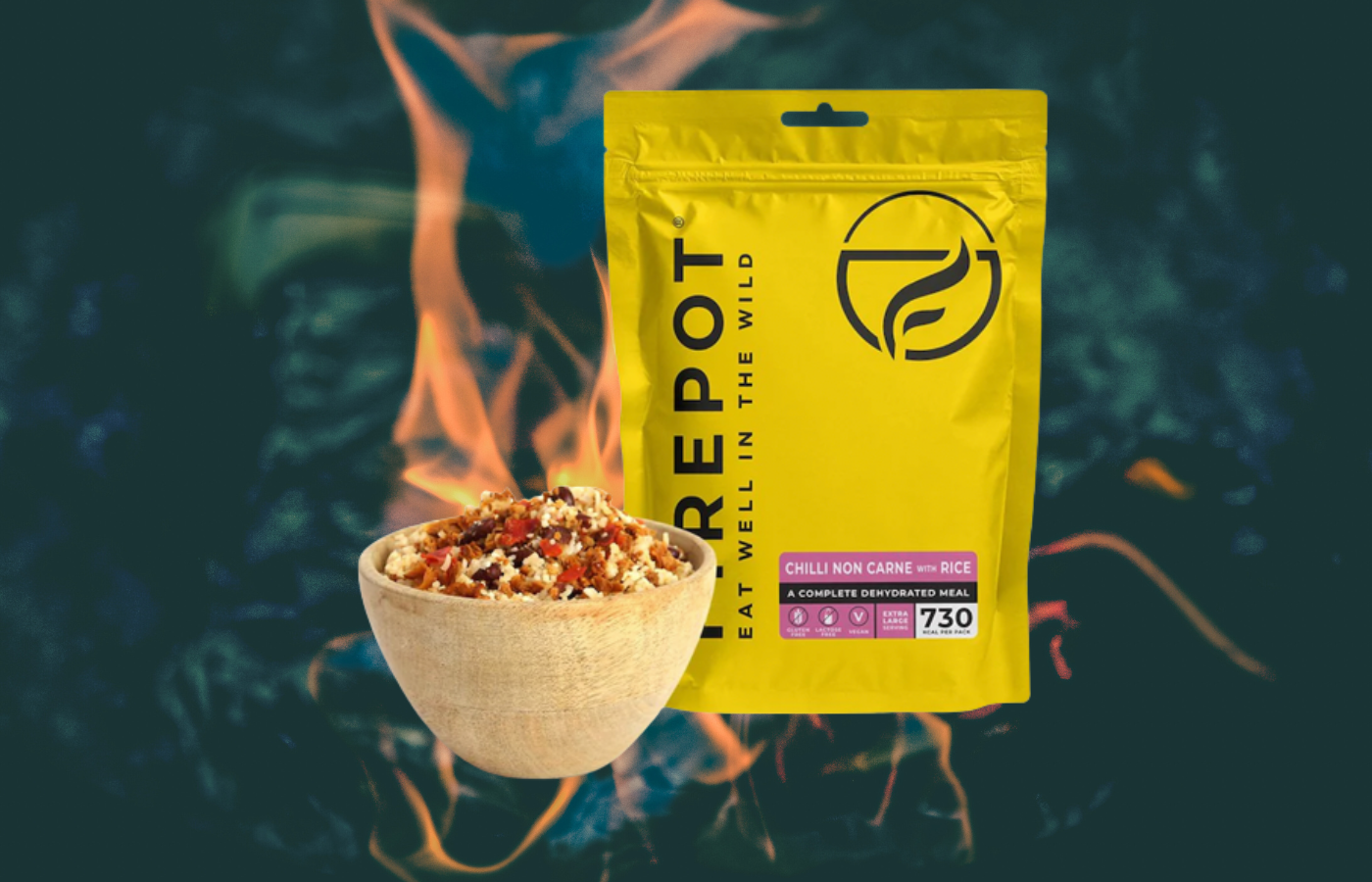 SQUIRREL_BUTTON_12951094
Weight: 135g (Reg)
Price: £7.45
Rating: 4
Kcal: 485
Water: 350ml
Cooking time: 15 minutes
Sizes: 2
This is a tasty and quite fiery vegan chilli and rice meal. I like it but the calorie content is quite low for the weight as the meal is mostly carbohydrate with little fat. The rehydration time is quite long too. There is an Extra Large version with 730kcal that weighs 200g and costs £10.15.
Real Turmat Pasta in Tomato Sauce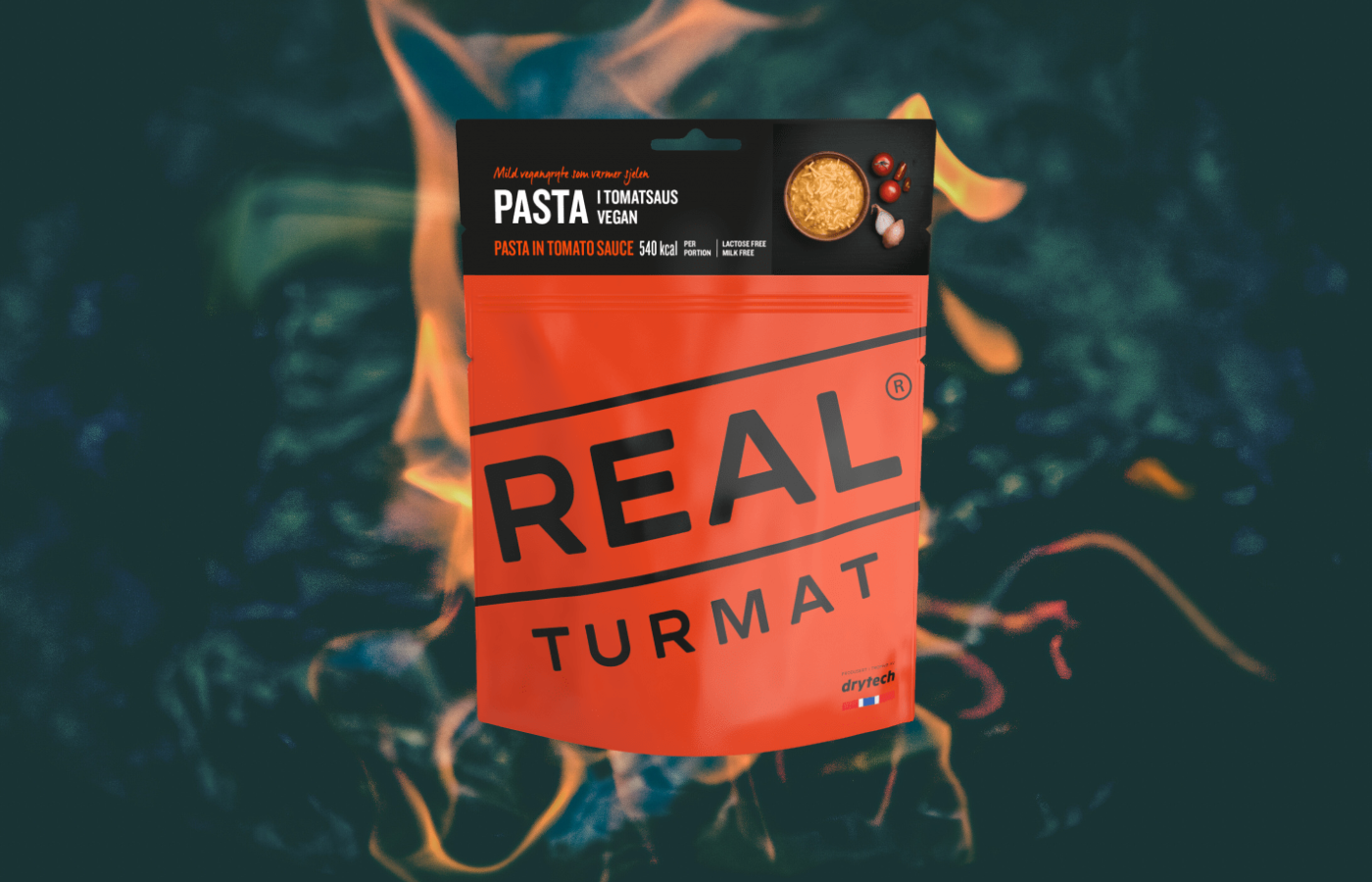 SQUIRREL_BUTTON_12951106
Weight: 127g     
Price: £10.99   
Rating: 4
Kcal: 540
Water: 330ml
Cooking time: 8 minutes
Sizes: 1
I found this vegan pasta and sauce meal surprisingly pleasantly spicy as the name suggested it might be bland and I enjoyed it much more than expected. Reading the ingredients I see it contains tabasco, which explains it. There is also soy sauce, soy protein, onion, and vegetable bouillon. In fact only 8% is tomato. The Kcal for the weight ratio is okay but the cost is high.
LYO Expedition Nettle Curry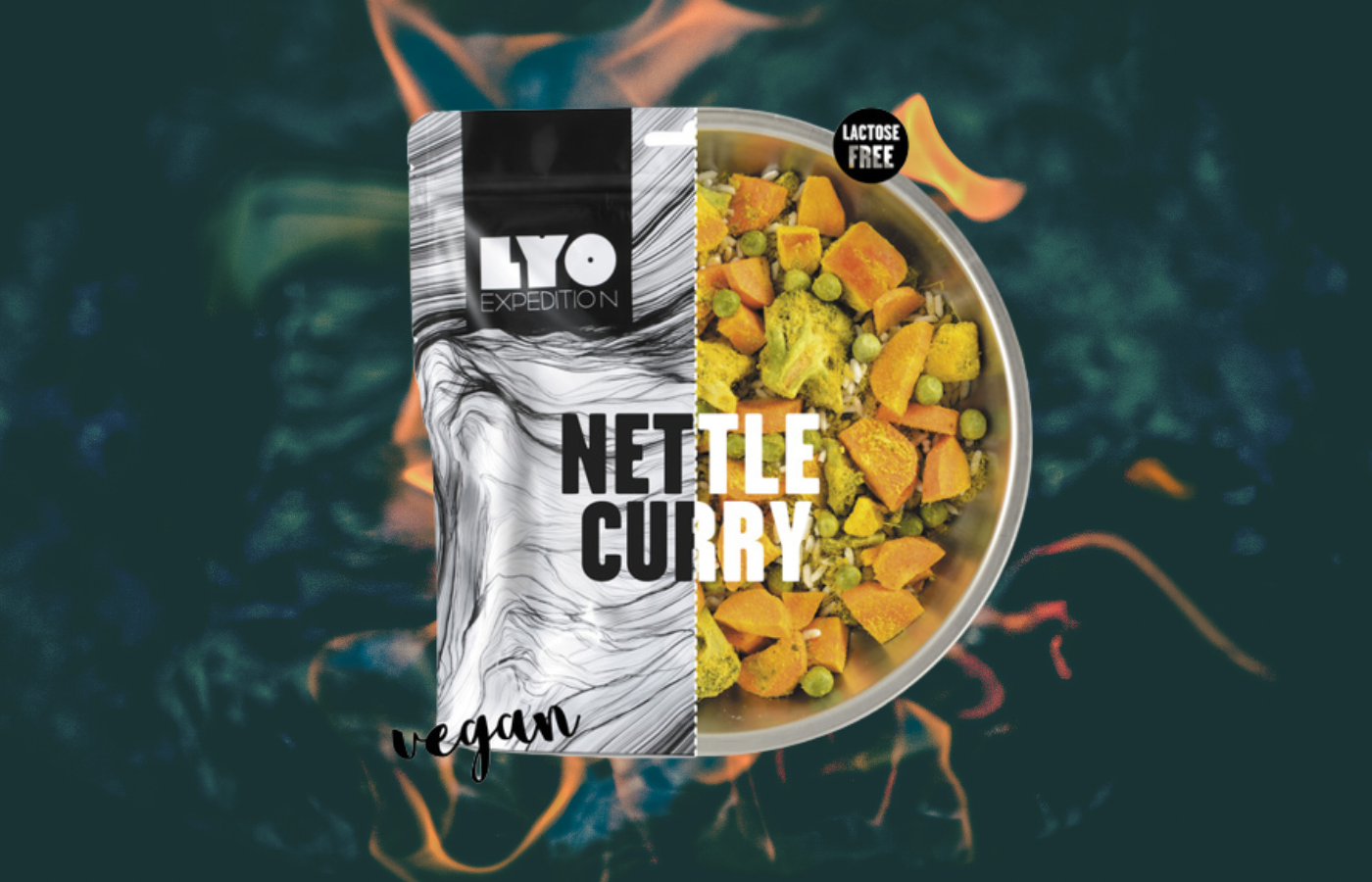 Weight: 110g     
Price: £10.99 
Rating: 4.5/5
Kcal: 530
Water: n/a
Cooking time:  9 minutes
Sizes: 1
LYO meals have no preservatives or artificial additives and larger, tastier chunks of vegetables than most dried meals. This vegan Nettle Curry is excellent, though it you like hot curries you might want to add some curry or chilli powder. Of the four meals reviewed it's my favourite but it is expensive.
For more ideas on what to take on your next backpacking adventure, check out the best backpacking meals as taste-tested by Alex Roddie.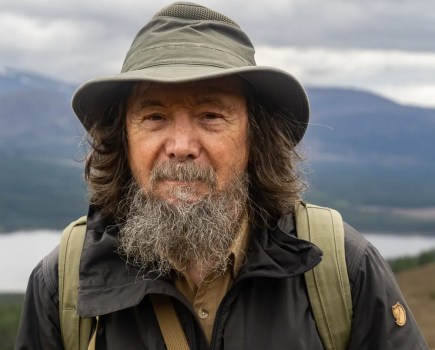 Tested by Chris Townsend
Chris has been our Gear Editor since 1991, Chris Townsend is one of the world's most highly respected commentators on outdoor clothing and equipment and is also well-known as an author and long-distance hiker. He is also a vegetarian making him a good judge of what taste when it comes to vegetarian backpacking meals