Wild camping was once firmly in the domain of those who would happily drop a few hundred pounds on the counter of their local outdoor shop in order to save a couple of grams on their camping gear. But with the increase in popularity of wild camping, coupled with advances in technology and the affordability of tents, it's now very easy to get hold of a lightweight, durable tent for less than £100 online.
But, while you're eyeing up those affordable tents, it's hard not to notice that there is another kind of tent out there, one that is incredibly cheap and can be pitched in about 30 seconds.
There was a time in the not-too-distant past when you would have been laughed off the side of the mountain if you had suggested it, but with advances in technology and improvements in durability and stability, maybe it's time to ask the question again: are pop-up tents any good for wild camping?
What Are Pop-Up Tents?
Pop-up tents, as the name suggests, are tents designed to "pop up" almost instantly. Unlike traditional tents that require a series of poles, pegs, and a bit of patience, pop-up tents come pre-assembled and can be set up in a matter of seconds. Simply remove the tent from its carrying case, release the safety straps, and watch it spring into shape. It's made life easier for festival-goers, beach visitors, and yes, even some campers.
But what about wild camping?
What Makes a Good Wild Camping Tent
Weight: A good wild camping tent should be lightweight enough to carry on long hikes. Every extra kilogram can make a big difference when you're covering long distances on foot.
Portability: The tent should be compact and easy to pack, fitting comfortably into your backpack. This is especially important if you're planning a multi-day trip.
Waterproofness: A high level of waterproofing is essential to keep you dry in unpredictable weather conditions. Look for tents with a high hydrostatic head rating and quality seam sealing.
Durability: The tent's material and construction should be robust enough to withstand harsh conditions like strong winds and heavy rain.
The Appeal of Pop-Up Tents
Let's start with the price point. I've just done a quick Google search for 'two-person pop-up tent' and one of the first results that appears is a decent-looking tent that costs just £28.
If you're in the market for a new tent for your first wild camping trip, it's hard not to be tempted by something so cheap. And let's be honest, £28 is about the same price as one of those sachets of dehydrated beans and sausages that camping shops sell.
And then there's the ease of setup. Although most 'normal' lightweight tents that people use for wild camping can be pitched in around five minutes, there's definitely an appeal to something that can be thrown up in less than 30 seconds, especially if you're cold, wet, tired and hungry after a long day of hiking.
Pop-Up Tents Vs. Traditional tents
Affordability
Yes, you can get a pop-up tent for less than £30 from some of the High Street outdoor shops, but ultimately, those tents are designed for festivals and beaches, or as something for your kids to play with in the back garden. Consider this; for £65 you could pick up an OEX Hyena II tent, and for just £35 more than the pop-up you are getting a tent with a 5000 HH waterproof rating (more on that in just a moment). It's a tent that weighs less than 3 kg, can be strapped to a backpack and will withstand significantly worse weather conditions.
Winner = Traditional tent
Ease of Setup
Although the pop-up tents are always going to be unrivalled when it comes to ease of setup, there are plenty of traditional tents that can be pitched in just a few minutes – and they are likely to be able to withstand the weather conditions.
Winner = Pop-up Tent
Durability
Pop-up tents are really designed for festivals and casual use. Inevitably, they will rip, leak and bend the more they are used, and it's fairly unlikely that you could regularly use a pop-up tent over a prolonged period of time.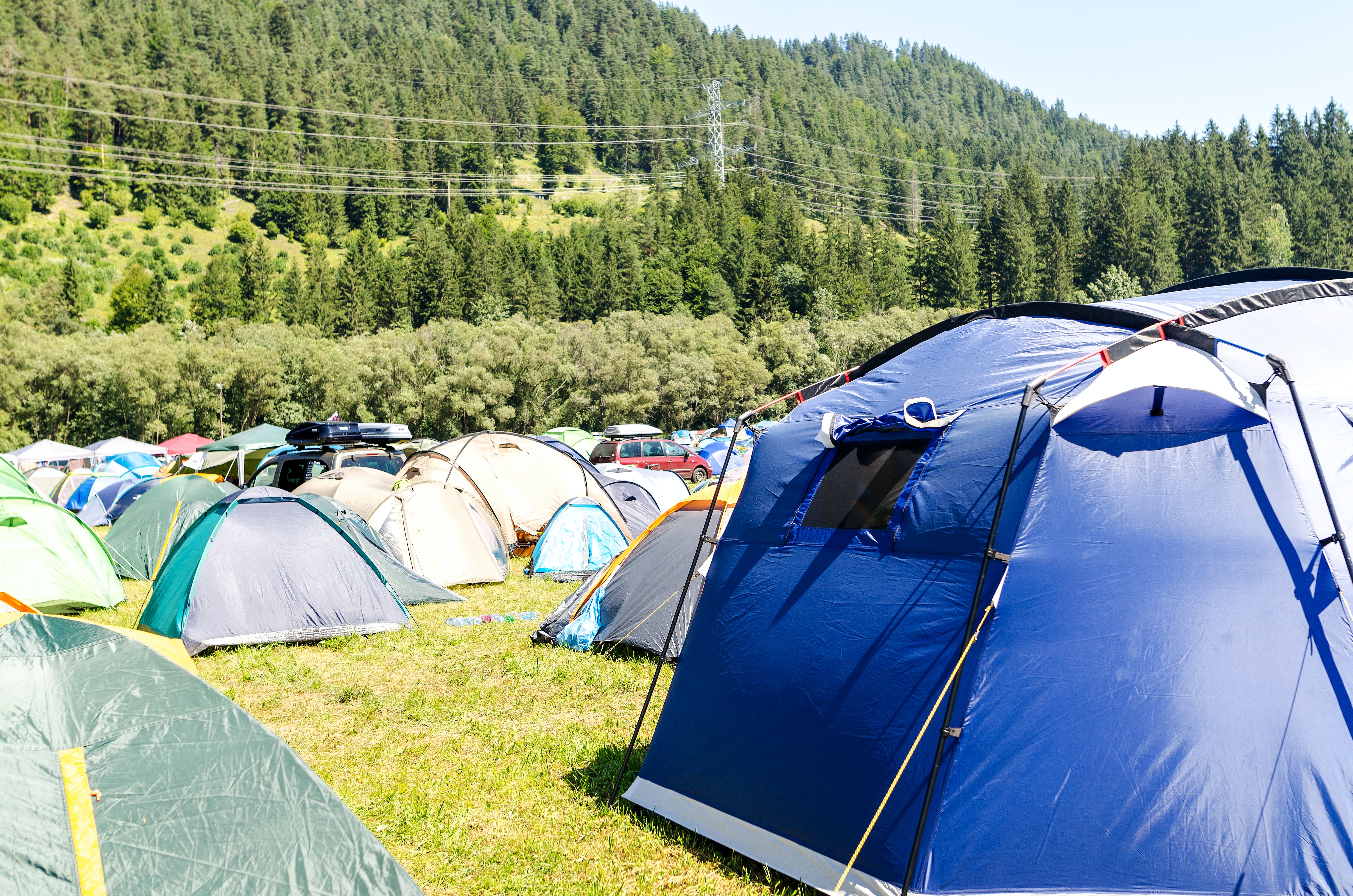 On the other hand, investing in a 'normal' tent would be a better option in the long run. They are designed to last and are made from much better materials. The poles, for example, are most likely made from fibreglass in a pop-up tent, and fibreglass poles can snap in high winds. A good, lightweight tent should usually have aluminium poles which are much stronger and less likely to be damaged.
Winner = Traditional Tent
Waterproofness
There's nothing worse than a leaky tent when it's pouring down with rain and you are a long way from shelter.
One of the key things to look for when it comes to the waterproof capabilities is the HH rating. This stands for hydrostatic head, and in simple terms, the higher this number the better.
As a rough guide, here's what the numbers mean:
Less than 1000mm: Suitable for light rain and dry conditions, but not recommended for more challenging weather.
1000mm to 2000mm: Good for summer camping where you might encounter occasional rain showers.
2000mm to 3000mm: Suitable for most three-season camping scenarios, capable of handling moderate rain.
Above 3000mm: Ideal for harsh conditions, including heavy rain and snow. These tents are often used for mountaineering or winter camping.
However, it's not quite as simple as finding the tent with the highest HH rating. There are other factors to consider. Seam construction, zips and vents also play a role in how well a tent will keep you dry. So, it's advisable to look at the overall design and quality of the tent, in addition to the HH rating.
Most pop-up tents offer a HH rating between 1000-1500, so you could find yourself getting wet in a downpour.
Winner – Traditional Tent
The Overall Winner
For the time being, the traditional tent is still the best option for wild camping. Even budget-friendly tents are going to be more waterproof and durable than the average pop-up tent. But technology is changing all the time and I'm sure that this debate will come up again and again over the coming years.
Pop-up tents are great for festivals, for back garden camping with the kids, and for anyone who prioritises ease of setup above all else. But for anyone heading into remote or wild areas, with any chance of bad weather, a traditional tent is still the clear winner.
For more on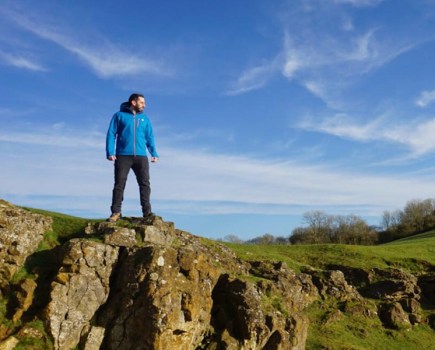 Written by Rob Haggan
Rob is the face behind Weekend Adventurers. He's been an outdoor enthusiast since childhood, and his passion has only grown stronger over the years. His work has been recognised by Ordnance Survey, naming him as a Get Outside Champion for four consecutive years.