The Neutrino series from Rab is a long-established favourite among British hikers and backpackers for its balance of durability, warmth and affordability. But Rab keep making it better.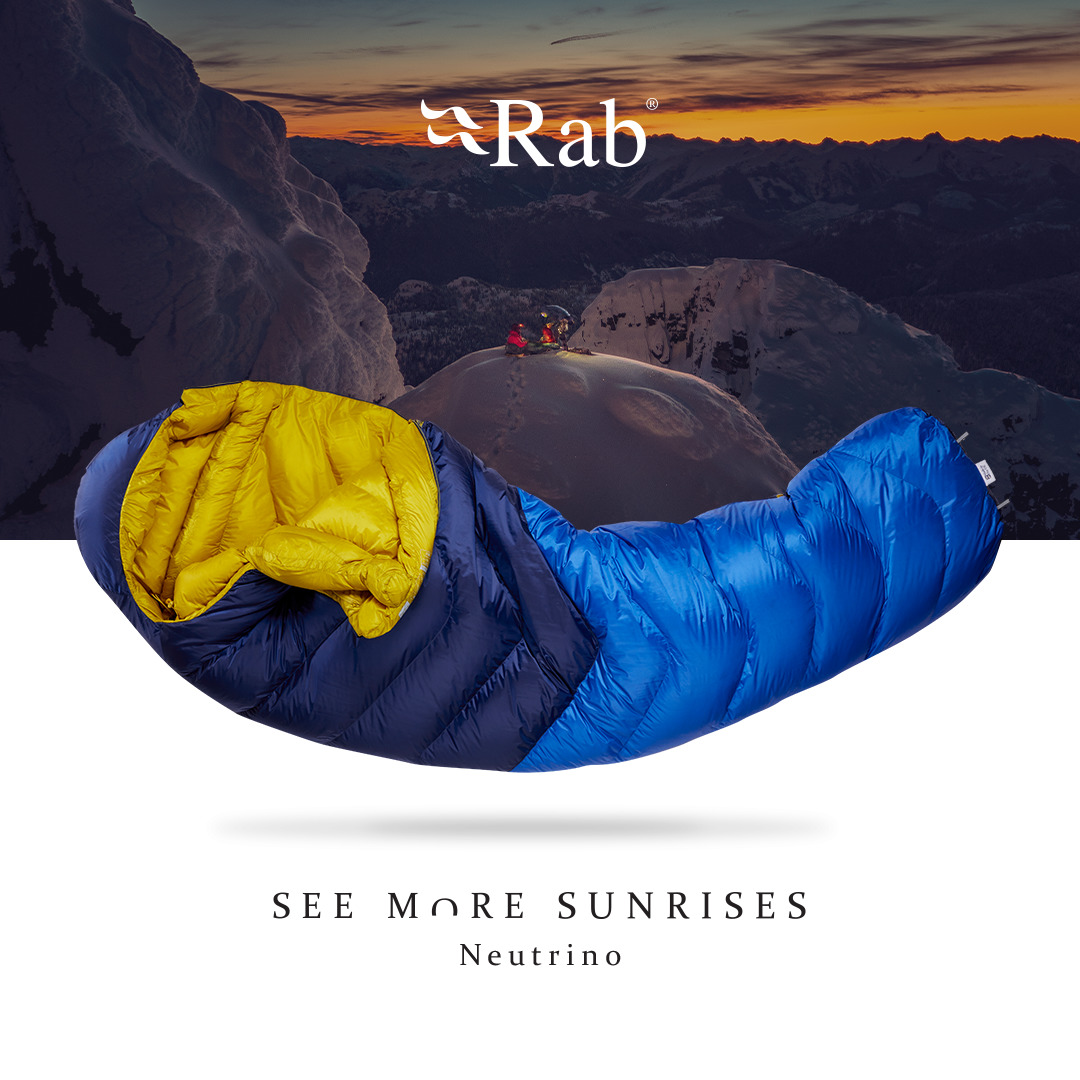 This advertising promotion is sponsored by our friend at Rab.
For many hiking and backpacking Brits, the Rab Neutrino range will need no introduction. Rab are a favourite among The Great Outdoors readers, having won Gold in four of our last five Reader Awards.
The Neutrino sleeping bag range has been a mainstay of long-distance walking events like the TGO Challenge. The bags have a well-earned reputation for a fine balance of packability, warmth and weight.
The new series of Neutrino bags are all filled with a generous 800 Fill Power goose down, responsibly sourced under the RDS (Responsible Down Standard) ethical control, with the bags filled in the UK so the down itself is not compressed in transit.
The down used continues to be hydrophobic – treated using PFC-free Nikwax – which improves water resistance and durability. 
There are four weights of bag, from 200 – 800, which means you're covered for everything from leisurely summer trips, to Munro-bagging in Scotland, to full-on alpine mountaineering.
Rab aren't asleep on the job when it comes to sleep science and gender. Women generally have a lower skin temperature than men and are, on average, less tall.
As a consequence, Neutrino's female range is shorter and redistributes down at the foot and torso, as well as tailoring for narrower shoulders and a smaller frame to maximise thermal efficiency. 
The attention to scientific detail continues in the brand's trapezoidal box wall baffle design and 'offset'. The Neutrino range employs these trapezoidal baffles in a chevron shape with offset stitch lines design to reduce cold spots, maximise the down's ability to loft, and reduce migration of the down within the baffle, while minimising weight.
There's also a tapered footbox and an adjustable, shaped neck baffle, all with the aim of reducing heat loss and cutting down on cold spots or 'dead air' inside the bag.
The ¾ length zip is two way, which allows you to vent from the bottom of the bag, and incorporates an additional long baffle behind it as well as a zip guard to prevent the zip catching on the lining. 
While the down inside is RDS certified, both the outer shell and inner lining is recycled. The 20 denier Pertex® Quantum is light enough to let the down loft properly and its fluorocarbon-free DWR treatment will shrug off condensation or frost. It's soft to the touch and packs down small.
The Rab Neutrino may be tried and true, but the innovations continue. For warmth to weight ratio, as well as for its environmental credentials, it's still a classic choice.
Neutrino Sleeping bags are available in a wide range of sizes and temperature ratings, from -1C to -22C limits, left and right sided zips, women's bags in the 400g and 600g options, and a selection of longer and wider fits and colours, priced between £270 and £560. Check out the range on Rab's website here.