Footwear giant KEEN have just released a lighter version of their bestselling hiking shoe. We take a look.
This advertising promotion is sponsored by our friends at KEEN.
When it comes to outdoor footwear, the worlds of hiking and running have increasingly been merging in recent years, as a host of brands look to combine the best of both worlds: the robustness and comfort of hiking footwear, and the light weight and agility offered by running shoes.
The latest offering from hiking footwear giants KEEN, the NXIS Evo WP, is an excellent example of this approach, and Chris Townsend, equipment editor of The Great Outdoors, has been putting the mid cut edition through through their paces.
He says: "KEEN boots are noted for being tough and comfortable with a wide fit at the toes and a distinctive look. They've never been particularly light though, with models weighing well over a kilo.
"That changes with the NXIS Evo Mid, which weighs 954 grams in a size 9. Keen has taken its main feature and given it a 'running shoe feel'. To that end it's very flexible toe to heel though still quite stiff longitudinally, a combation I like as it makes for comfortable walking and also stability on rough ground."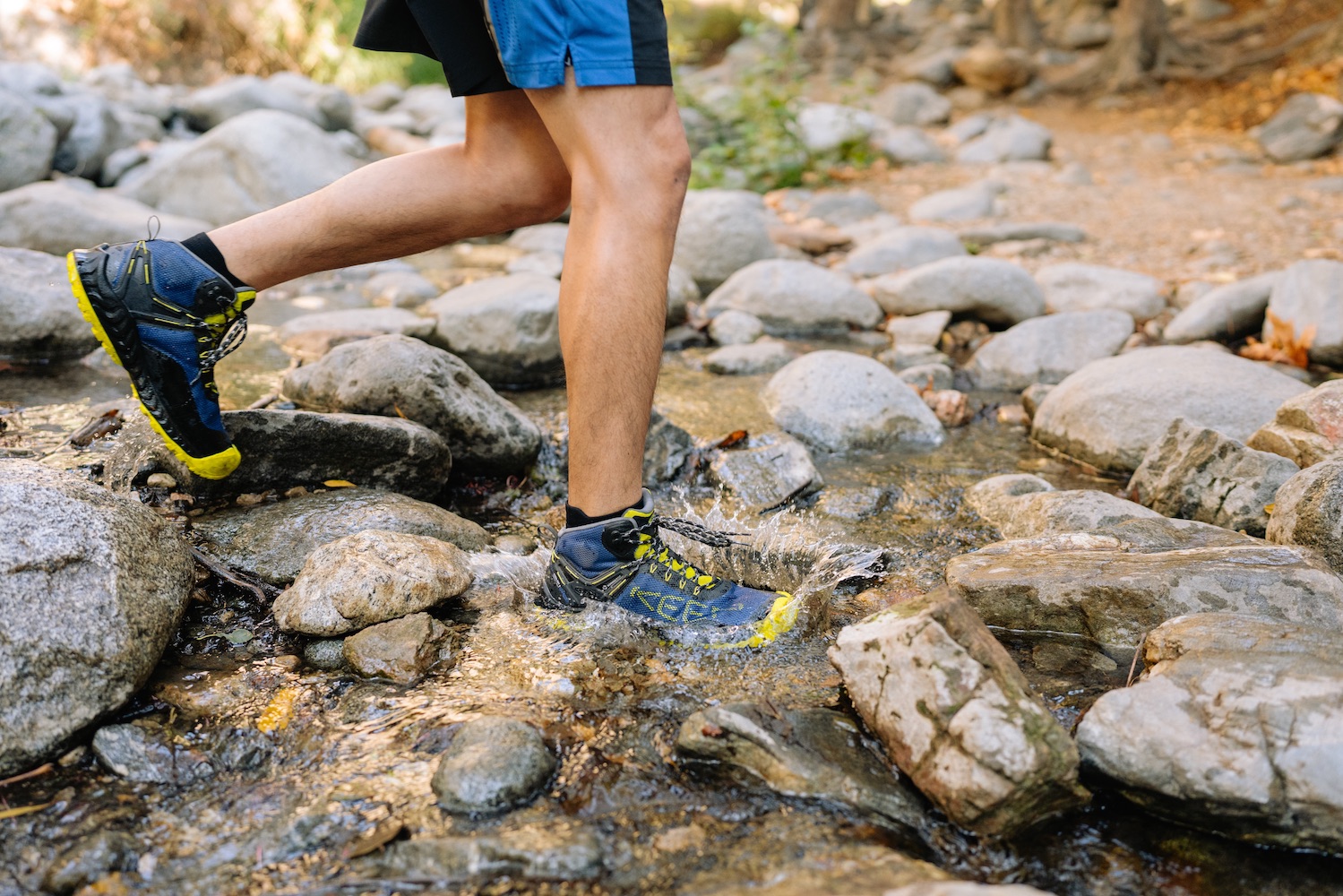 Despite taking inspiration from fast paced, athletic footwear, the Evo Mid doesn't sacrifice the robustness which KEEN footwear is known for. NXIS stands for 'No terrain is the same', and to that end the sole of the Evo Mids have a new deep lug pattern, which stretches from the heel brake to the toe roll.  "The boots have a sleeker, less chunky look than other KEEN boots, but they have kept the big protective toe bumper and hard heel counter which are characteristic of KEEN footwear", says Chris Townsend.
The shoes don't compromise on comfort, either, with a fit that holds your heel in place while giving your toes room to spread out. "The fit is good for me – wide at the toes and snug at the ankle", says Chris. "There are tough well-protected cords connected to the lacing system that run round the heel so when you tighten the laces the boots are pulled in round the foot. This works well and prevents any heel lift.The Evo Mid also has good cushioning from a compression-moulded EVA midsole" Chris adds."
Chris has been testing the Evo Mid in his rugged home landscape of the Cairngorms. "As the boots arrived in late autumn I've been wearing them in cold conditions, including snow, and they've been warm as well as waterproof", he says. "Snow, mud, wet and dry rocks and grass, boggy tussocks, deep heather – the NXIS has gripped well on all of them."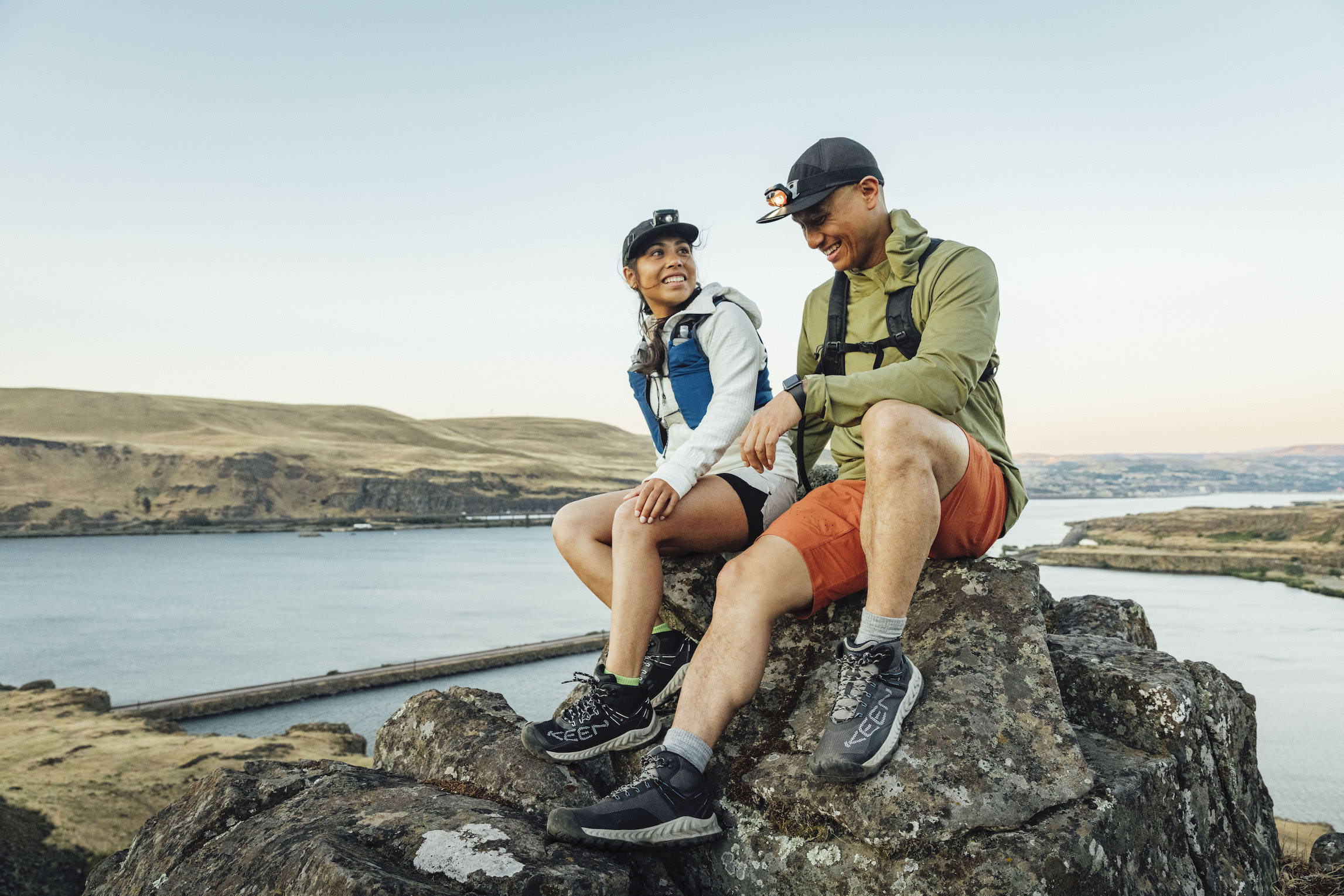 So if you're looking for a hiker looking for a shoe that offers robust protection but doesn't feel heavy or hold you back in the hills, the NXIS Evo Mid could be the ticket.
"I've liked KEEN boots for many years, whilst always wishing they were a bit lighter, so I welcome the Evo Mids", says Chris. "They're good walking boots, however fast you go. I've worn the boots at my usual speed (some would say that's quite fast!) and they work well."