ViewRanger announce major new partnership with Land Rover to create a phone for outdoor enthusiasts

Starting this spring, the ViewRanger app will come pre-installed on the all-new Land Rover Explore Outdoor Phone, a durable smartphone designed and developed by Bullitt Group. The Explore was unveiled this week at ISPO 2018 in Germany and will launch in April 2018.
The Land Rover Explore has been designed for outdoor enthusiasts. The Explore features 'enhanced durability' and a powerful battery (spec as yet unreleased), has been drop-tested, can survive underwater (including salt water), and is built to cope with extreme temperatures (again, exact spec as yet unreleased).
In turn, ViewRanger has optimised its award-winning Android app to work with the advanced capabilities of the Explore. Special touches include free access for anyone who buys the Explore to ViewRanger's premium topographic maps for one of 16 countries – including Great Britain, USA, Canada, France and Germany. The ViewRanger app also uses the phone's built-in barometer to display accurate altitude readings.
"The Land Rover Explore is the Android phone all outdoor enthusiasts have been waiting for," said Craig Wareham, ViewRanger CEO. "Bullitt Group is known for its rugged, ready-for-anything phones. We develop the best navigation app technology for outdoor enthusiasts. It was only a matter of time before we worked together on a project – and the Explore phone is the perfect device to bring it all together."
ViewRanger will be pre-installed on the Land Rover Explore's home screen, giving users one-tap access to the app's highly detailed offline mapping, hundreds of thousands of interactive route guides, a growing community of millions of outdoor enthusiasts, and Skyline augmented reality that uses the phone's camera to identify more than 9 million geographical features.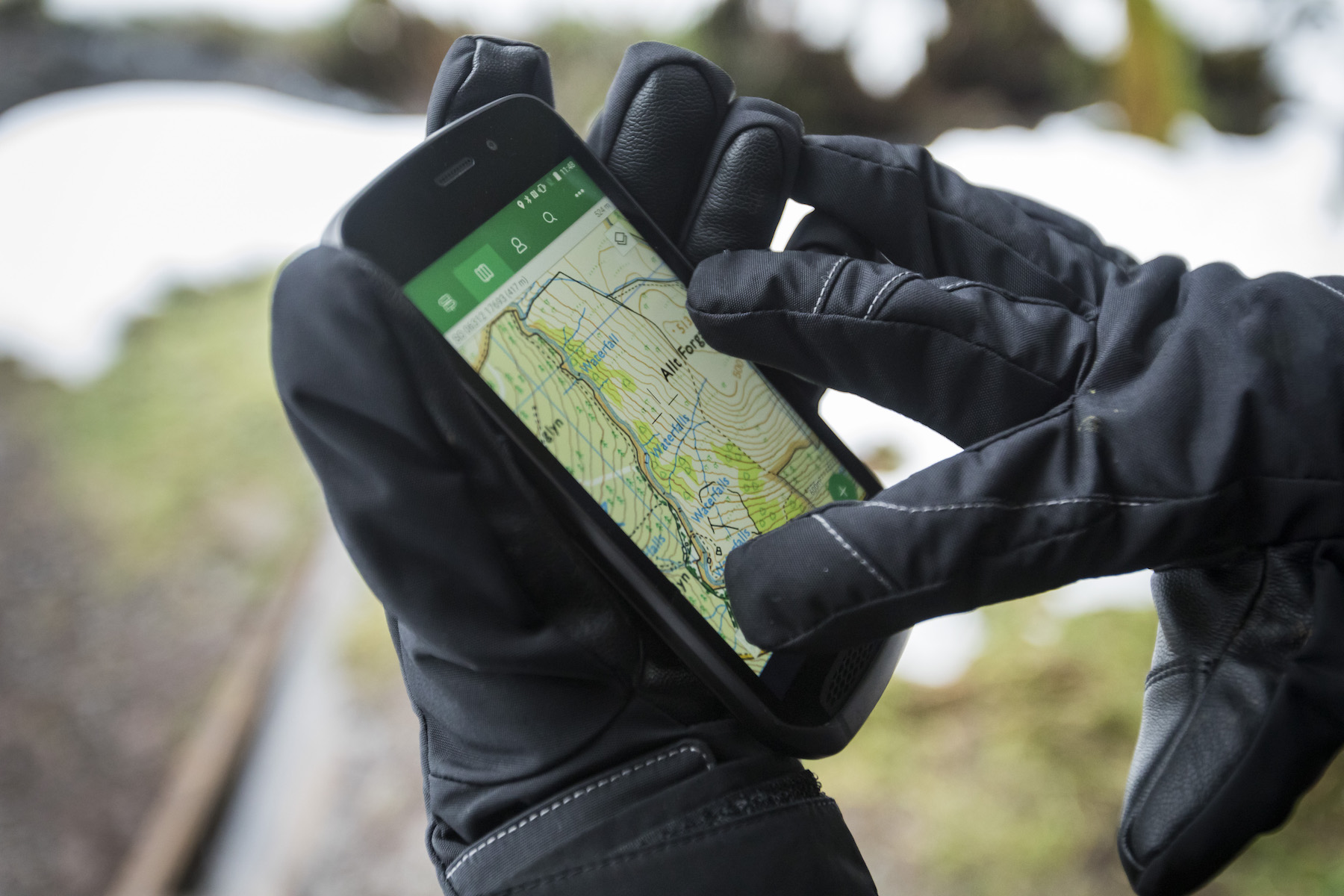 Tim Shepherd, Director of Applications, Bullitt Group, said: "ViewRanger and the Bullitt team behind the Land Rover Explore share a vision of using smartphones to enrich, enhance, and encourage participation in outdoor activities, making this a natural partnership. Our customers want access to high-quality off-road mapping to support their outdoor activities, alongside routes and trail guides, which ViewRanger delivers through its best-in-class app. We're excited to be launching the Land Rover Explore with ViewRanger pre-installed, to help them make the most of their product's capabilities."
Other interesting features of the Land Rover Explore include additional hardware packs that further enhance the phone's performance, a toughened HD screen that's claimed to be easy to read in bright sunlight, and a sleek design that takes cues from the iconic Land Rover Discovery vehicle.
Other specs are as yet unreleased. We'll report back when we know more.
The Land Rover Explore, with the Adventure Pack included, will be available to order for £599 from April 2018 via www.landroverexplore.com and multiple retailers including Cotswold Outdoor and Snow+Rock in the UK.
viewranger.com
landroverexplore.com
Images courtesy of ViewRanger