Superb maps packed with info
---
In recent years my most-used map has been the Harvey British Mountain Map Cairngorms & Lochnagar. I have other Cairngorms maps but none appeal to me as much as this one. It is of course functional with all the detail needed for accurate navigation. Picking out peaks is simple – Munros, Corbetts and Grahams are all marked with a different colour. I particularly like the colour shading, which makes it easy to see where the high ground is and how steep slopes are. This shading also makes the map very attractive to look at. I keep meaning to get one to hang on the wall.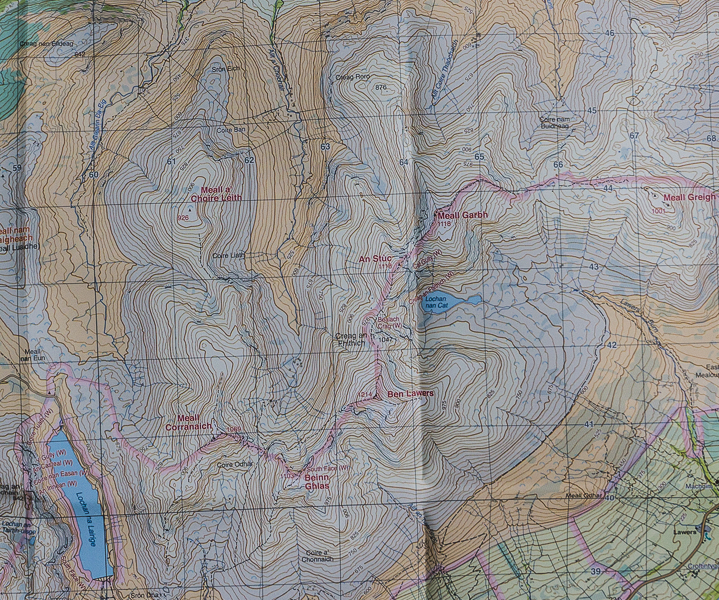 Cairngorms & Lochnagar is just one of sixteen British Mountain Maps covering mountain areas from Dartmoor to Assynt. I have quite a few of them and they're all excellent. The scale is a rather unusual 1:40,000 though that doesn't seem so strange when you realise it means 2.5cms/1 inch on the map equals a kilometre on the ground. I didn't find it took long to get used to this scale nor the 15-metre contour interval.
Printed on polyethylene not paper the maps are waterproof and tough. No need for an awkward map case, no problem refolding it in the rain. They're light and compact too. My Cairngorms one weighs just 87 grams.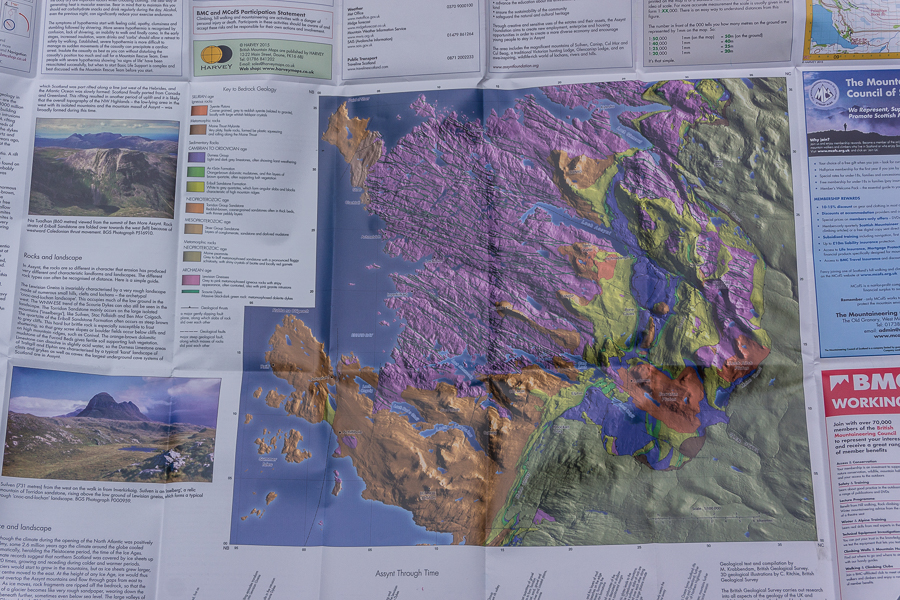 On the back of each map there's a host of useful information – map and compass use, mountain accident advice, local organisations, tourist info. The backs of some maps have 1:40,000 extensions to the main map such as Spittal of Glenshee and Lochnagar on the Cairngorms map. Others have complex peaks mapped at 1:15,000 such as Suilven on the back of the Assynt map.
Also on the back are geological maps from the British Geological Survey. I find these fascinating and have often spent hours in the tent on wet evenings studying them.
I like these maps so much that when a new one appears – Assynt is the most recent – I plan a trip to the area so I can go out and use it. British Mountain Maps are £15.95 each. They're well worth it.