We report from ISPO, one of the world's biggest outdoor trade shows and report on the most innovative new products and developments. Here's part 1.
Was this the year when sustainability became mainstream? Let's hope so. As TGO wandered the 18 giant halls of ISPO in Munich with 80,000 other people, it was the message about environmentally friendly products that dominated. Biodegradable clothing, waterproof jackets made from 100% recycled plastics, a surprising number of brands looking at eliminating down altogether, and the most transparent down sourcing tool ever. Not everything was new of course; it just seemed more widespread. Brands, notably Patagonia, lead the way on activism and a unique collaboration between KEEN and Sherpa will see 15 Euros given to schools in Nepal for every one of the rather lovely shoes they sell. The march to a greener future is apparent. And yes, there was no doubt some 'greenwashing', and yes, huge brands had flown around the world to a brightly lit, heated trade show to shout about, but ironies aside, we came away convinced that the outdoor industry could, and should, lead the way for sustainable development of clothing.
Here is the first part of our highlights in no particular order. Most of these products will be released in September for autumn and winter 2019/2020.  
1. KEEN x Sherpa collaboration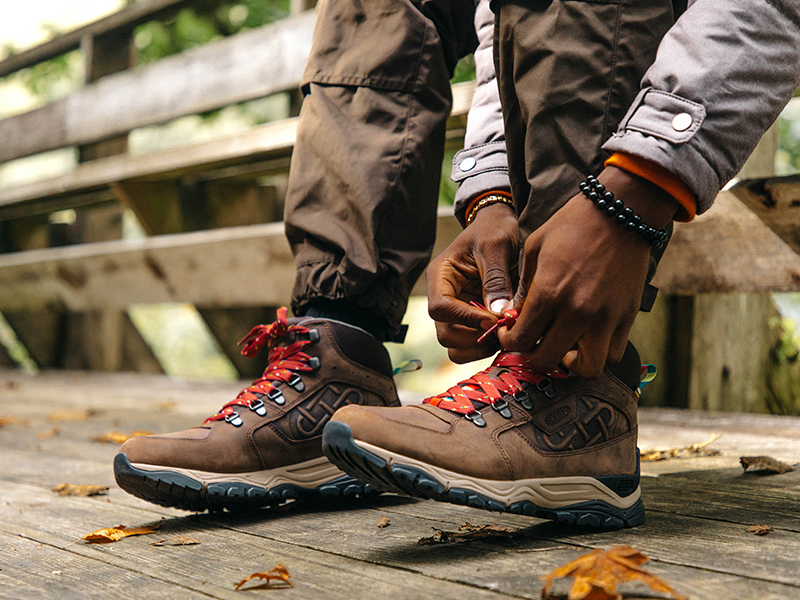 KEEN has collaborated with the ethical Himalayan brand Sherpa to create the Innate shoe. Fifteen Euros from every sale will be donated to the charity Room to Read, an organisation seeks to transform the lives of millions of children in developing countries by focusing on literacy and gender equality in education. The proceeds of the sale of approximately three pairs of KEEN Innate x Sherpa Adventure Gear shoes will enable one child to read and write for a year, and the sales of twenty-five pairs will fund a child to be supported through secondary school for an entire year. The shoe itself is rather lovely, with the Sherpa 'endless knot' embossed into the upper and subtle Nepalese flag details to the heel loop and laces. It is constructed in premium Better Leather from a Leather Working Group (LWG) tannery, a PFC free Durable Water Repellent system and featuring Eco Odor Control. The KEEN Innate x Sherpa Adventure Gear will be available from selected retail partners across Europe from late summer 2019 priced at €159.95.
2. PrimaLoft Bio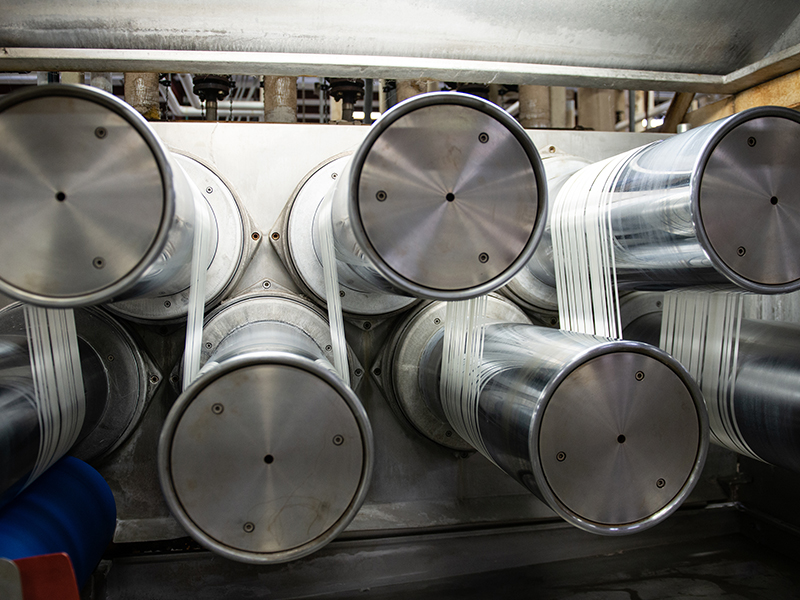 This new insulation from PrimaLoft is not only made from 100% recycled material, but PrimaLoft Bio fibres will also biodegrade in specific environments such as landfill or if it ends up in the ocean. According to PrimaLoft, the material is 'more attractive' to the microbes that live under these conditions. Early adopters of the material include Houdini, L.L.Bean, Norrøna, Vaude and Helly Hansen who went one step further and eliminated all non-biodegradable elements by making an insulated shirt from organic cotton and wooden buttons. By 2020, 90% of PrimaLoft® insulation products will have at least 50% post-consumer recycled content.
3. The North Face Futurelight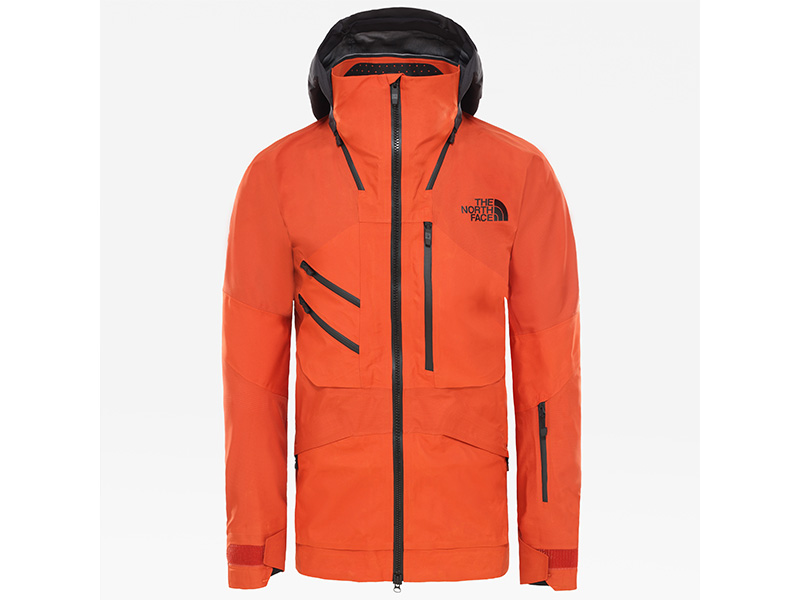 The North Face are calling Futurelight the most advanced breathable waterproof material ever. The reason this is so interesting is that potentially the method could be used on anything, from T-shirts to jumpers. It uses something called 'nano-spinning' technology that means the – recycled – fibres are spun incredibly densely together making it waterproof but very breathable with 'Nano-level' holes. It can, in theory, be used to make anything waterproof, and while it will trickle down, the autumn 2019 products include Summit Series L5 Jacket & Pant and the Flight Series Jacket.
Nanospinning gives designers the ability to adjust weight, stretch, breathability, durability, construction (knit or woven), and texture to activity or environment. Designers can customise the fabric for specific usage, for example, by increasing breathability in garments for high activity sports or increasing protection in wet climates.
Global General Manager of Mountain Sports at The North Face Scott Mellin said: "Right now, the expectation from a waterproof product is something loud, crunchy, muggy and unpackable. With FUTURELIGHT we can theoretically use the technology to make anything breathable, waterproof and for the first time, comfortable. Imagine a waterproof t-shirt, sweater or even denim that you want to wear. Today we start with jackets, tents and gloves, but the possibilities could be endless."
4. Ortlieb Atrack ST backpack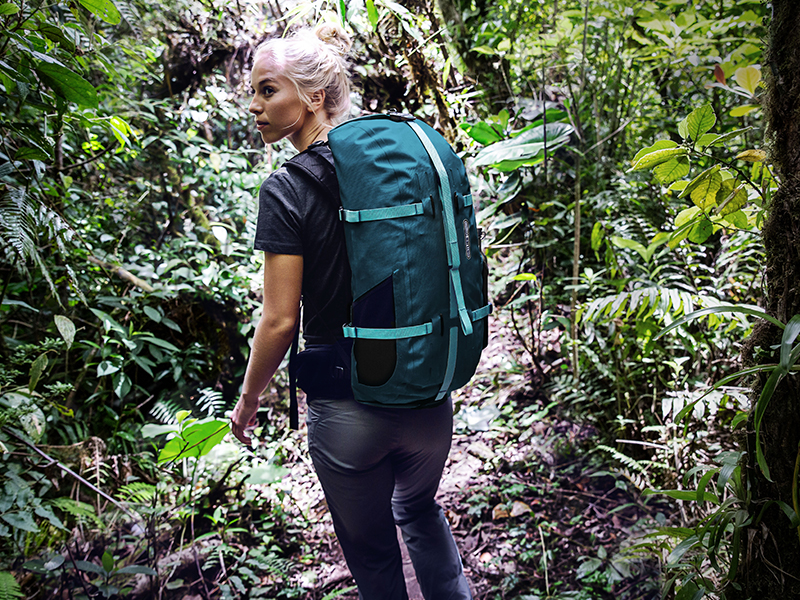 This backpack from waterproof experts Ortlieb caught our eye. It's a fully waterproof backpack, but one that is comfortable to wear all day, winning an ISPO Gold Award for its design. It is available in 25 and 35-litre sizes. The fully waterproof zip runs down the back panel so when you put it down to open it the back stays dry. The back system is also fully adjustable and trying it on very briefly seems comfortable. It is waterproof to IP67 (submerged at one metre for half an hour). There's also a women-specific version. Ortlieb products are distributed in the UK by Lyon Equipment Ltd.
5. Rab Verglas Jacket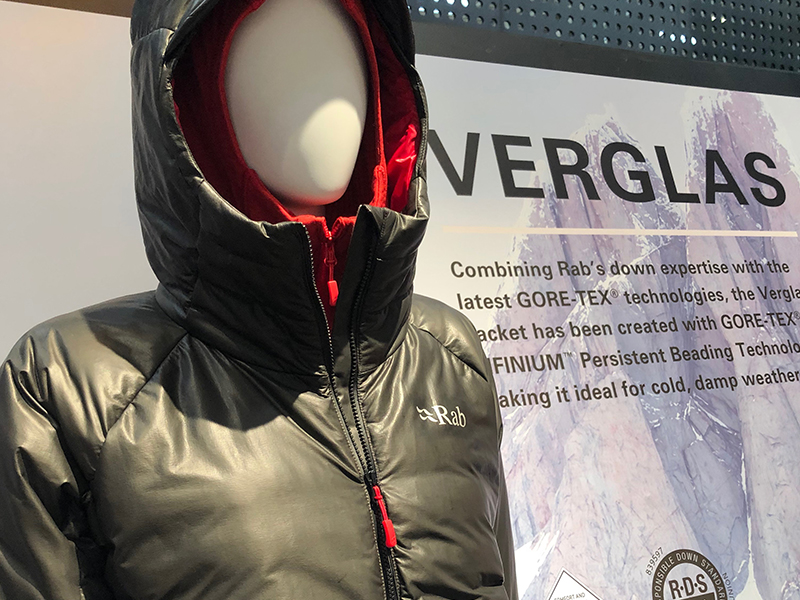 It's not just new materials that can help eliminate potentially damaging products, but sometimes innovative use of existing materials. Rab's new Verglas jacket is filled with 750 fill power ethically sourced hydrophobic down, but the smart part is that the waterproof membrane is on the outside, as opposed to under the face fabric. This eliminates the need for a DWR (durable water repellent) treatment. It uses Gore-Tex's new Infinium material that lets water bead off on reinforced patches on the torso and arms. The hood has synthetic insulation. We'll be looking at Rab's new range of gloves and waterproof jackets next week.
6/  Fjällräven Singi and Vidda Trekking Range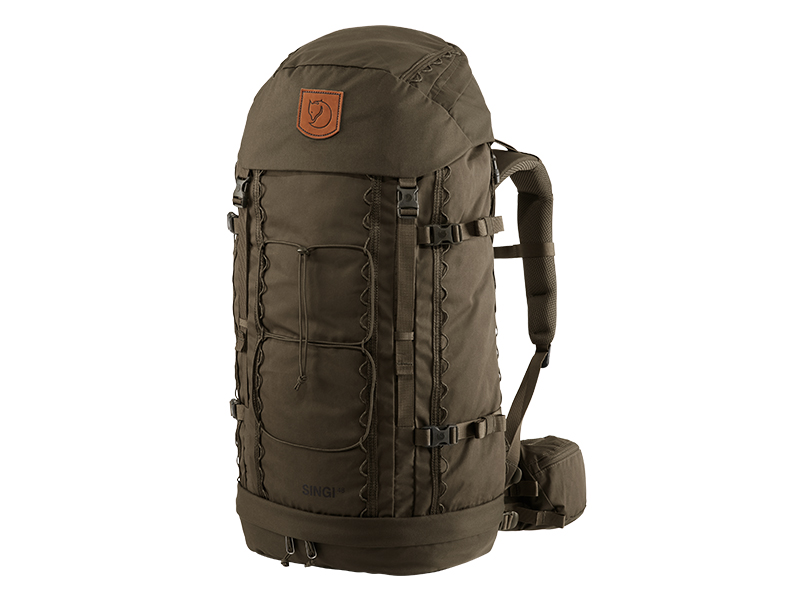 For autumn/winter 2019, Fjällräven has focussed on wool. Its 'recovered wool', a by-product of the Swedish meat industry has been used as insulation in the new Singi Wool Padded Parka. Another highlight in the new range of Singi backpacks. They are made from G-1000 HeavyDuty Eco, Fjällräven's polycotton blend, and has a wooden frame made from FSC-certified birch. It is slimmed down, but around the sides is daisy chain webbing to attach extra gear It also comes in a 28-litre and 20-litre version, the latter can be used as a stool too.
Most relevant, however, is probably a new addition to the best-selling Vidda Pro trousers, now with added ventilation, and the all-new Vidda Pro jacket. This long jacket is made from G-1000 Eco and has a whopping eight pockets. There are double layers of fabric over the shoulders for extra resistance against weather and wear.
7. Jack Wolfskin Super DWR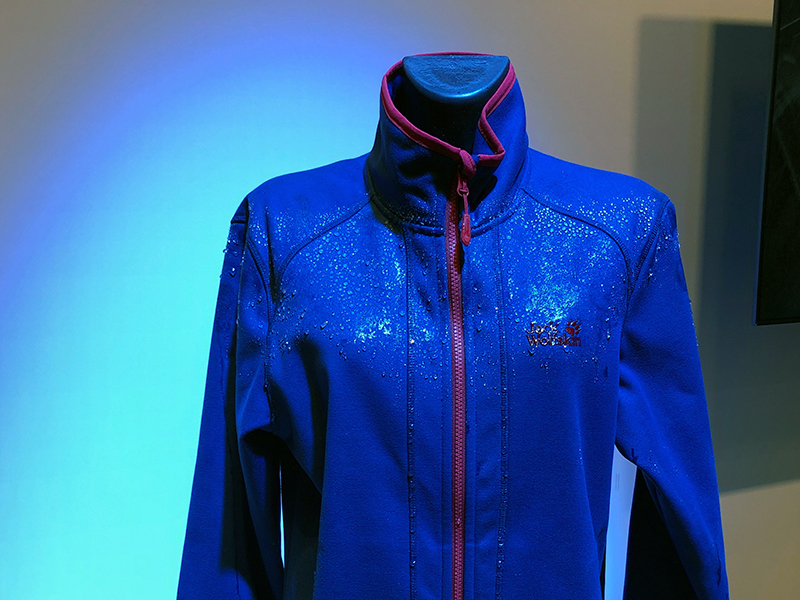 Super DWR is a durable water repellent that allows garments to shed water, but the key innovation is that it is applied at a fibre level and then spun to create the garments. Jack Wolfskin's Hydro Hooded jackets for men and women are velour feeling pieces, but highly water resistant. One of the issues with DWR is that it needs to be re-treated relatively regularly, but when applied to the fibre before manufacture it lasts much longer. Plus, no water is used in its production.