Through 2016, our gear editor Chris Townsend had his ear to the ground in search of the exciting gear on its way for release in 2017. Here are 16 items that caught his eye…
---
New clothing and equipment appears all the time but, for those working in outdoor gear and outdoor journalism, there is one key opportunity to find out about what's coming next. Every summer a series of trade shows, both in this country and on the continent, allow a glimpse into what we can look forward to the following year. These trade shows provide an opportunity for brands to meet with retailers but also for journalists to take a look at the latest products, some of them still at the prototype stage. Note that while I've seen and handled the gear profiled here, I haven't tried all of it yet. Once I do I'll report on how it actually performs. Note too that much of this gear won't appear in the shops until spring.
Primus PrimeTech Stove Set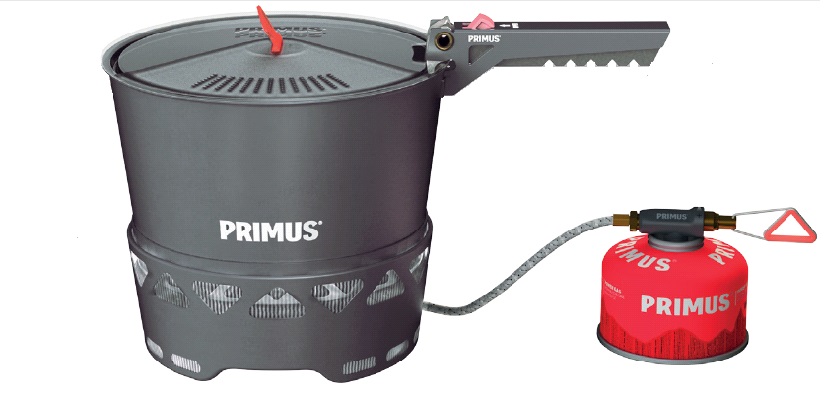 Primus has redesigned its remote cartridge heat exchanger stoves. The new models have the burner fixed inside the windscreen, which looks much easier to use than the old design with a separate burner that had to be fixed in place. The whole unit is more compact as well. The unit comes with either two 1.3-litre or two 2.3-litre pots at weights of 727g and 870g and prices of £115 and £130. The pots are aluminium but one in each set has a heat exchanger base and a ceramic non-stick coatings. A neat feature is a locking pot grab.
Gregory Paragon and Maven Packs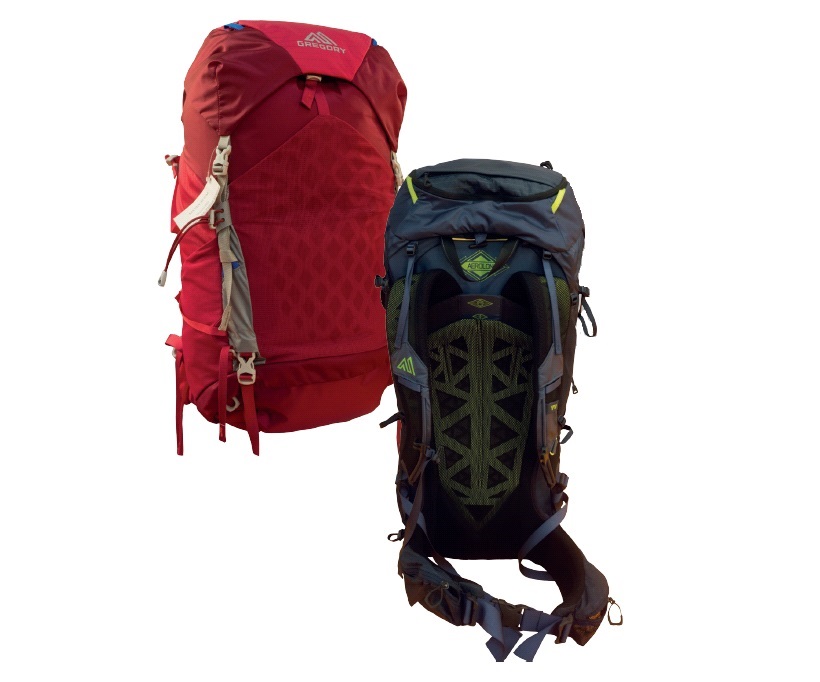 The packs I like most are those that are lightweight but not so minimalist that they're uncomfortable with more than an ultralight load. Gregory has two new models that fit this description, the Paragon for men and the Maven for women, which look really good. Described as filling "the gap between bare-bones ultralight and plush deluxe packs" these rucksacks have a new ventilated adjustable back system and quick adjust hipbelt. The Paragon comes in 38, 48, 58 and 68-litre sizes at weights of 1.36, 1.45, 1.62 and 1.64kg. The Maven is available in 35, 45, 55 and 65-litre sizes at weights of 1.34, 1.39, 1.53 and 1.56kg.
Fjällräven Abisko Hike & Abisko Friluft packs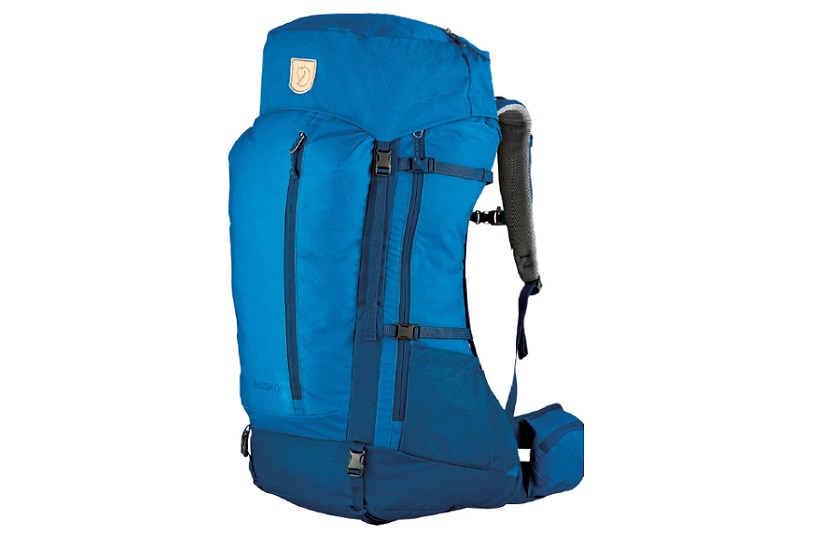 Fjällräven has two good-looking new packs in their Abisko range. The Hike is a 35-litre pack made from G1000 HeavyDuty Eco fabric and has a wire frame. It'll cost £130. The Friluft comes in 35 and 45-litre sizes and in men's and women's fit. It has a ventilated back system and stretch side pockets. The 35 will cost £150, the 45 £160. Both Hike and Friluft have side zip entry, fl oating lids, rain covers and large rear pockets.
Therm-a-Rest Speed Valve and Trail King SV mattress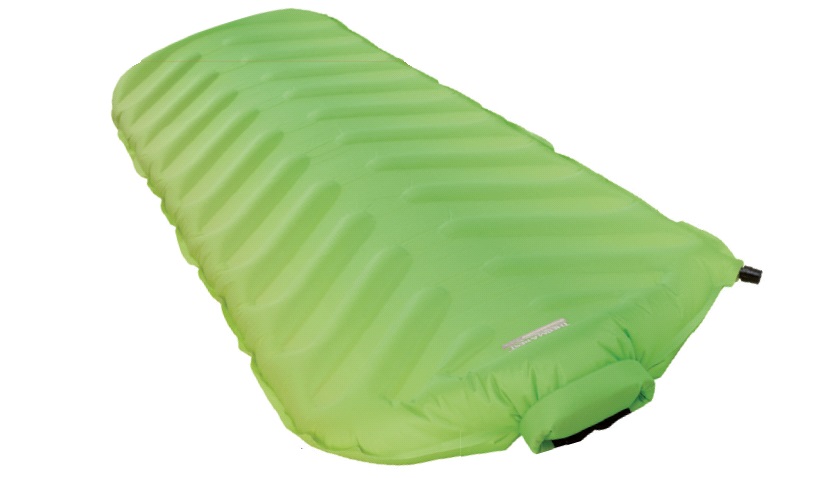 Inflating an airbed or 'self-inflating' mat can be tiring and time-consuming, especially with thick cold weather models. Pumps are available but mean an extra item to carry. Therm-a-Rest have now come up with a solution – a wide valve that inflates mats up to three times faster. I've watched one being used and it is impressive. The most interesting mat with the Speed Valve is the new Trail King SV which combines foam and air channels and has a distinctive two-tone look. It comes in Regular and Long sizes at weights of 830g and 1080g and prices of £110 and £125.
La Sportiva Akyra shoes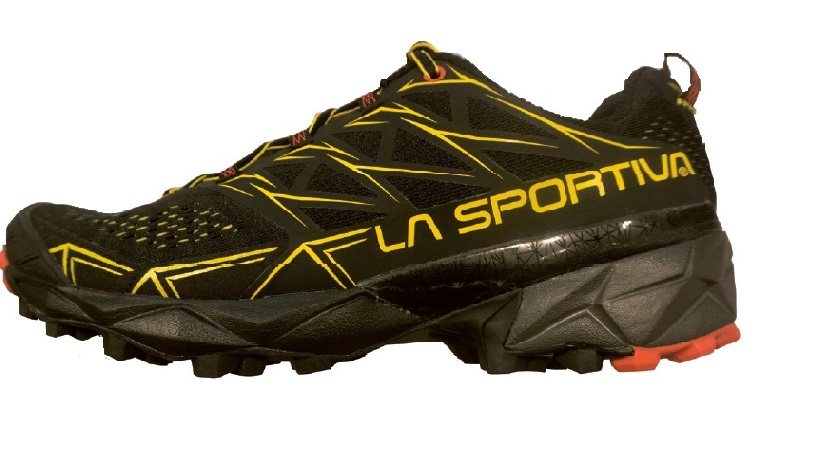 These good-looking shoes have a seamless construction and a three-layer upper that is meant to provide stability and a snug fit. The sole has a rocker shape for natural foot movement. Designed for trail running I think the Akyra will be excellent for hillwalking and backpacking.
Berghaus Hyper 100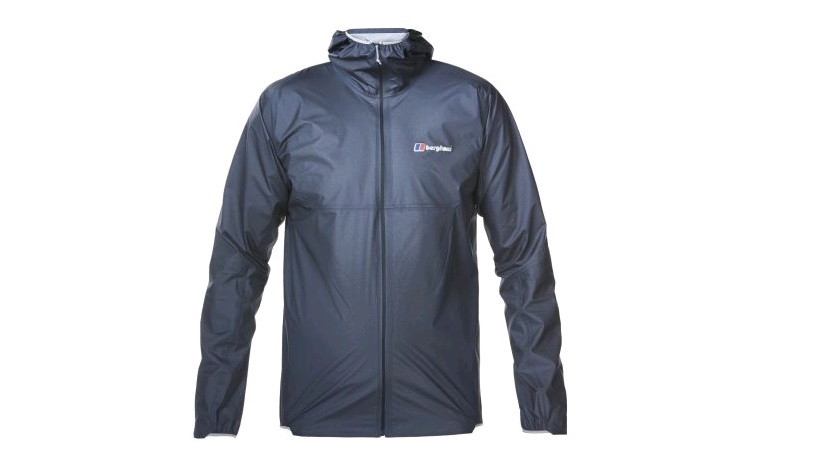 Click here to read Chris's first look review

Jetboil MightyMo stove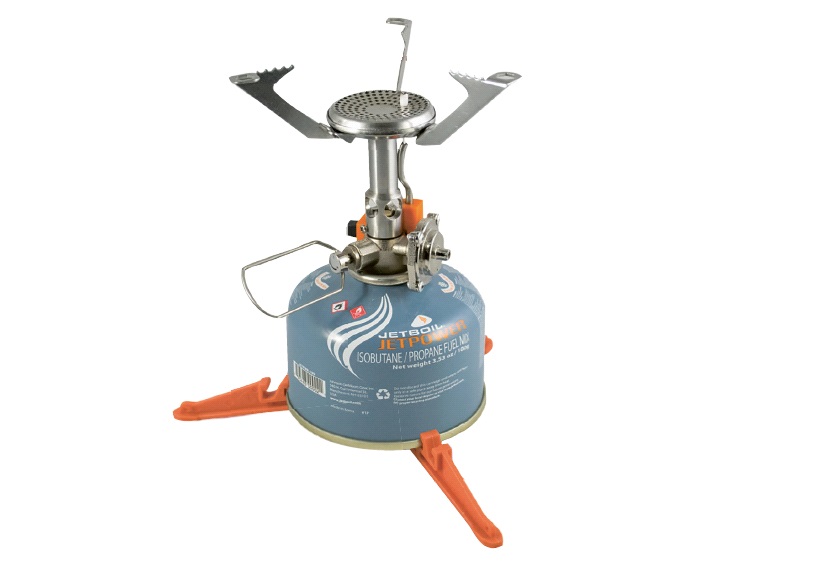 For the first time Jetboil has made a standalone stove that can be used with any pots. The MightyMo weighs 95g and is powerful at 10,000 British Thermal Units. It has Piezo ignition and is quite compact when packed. The valve is regulated, meaning the power should remain the same as the cartridge empties.
Keen Versago shoes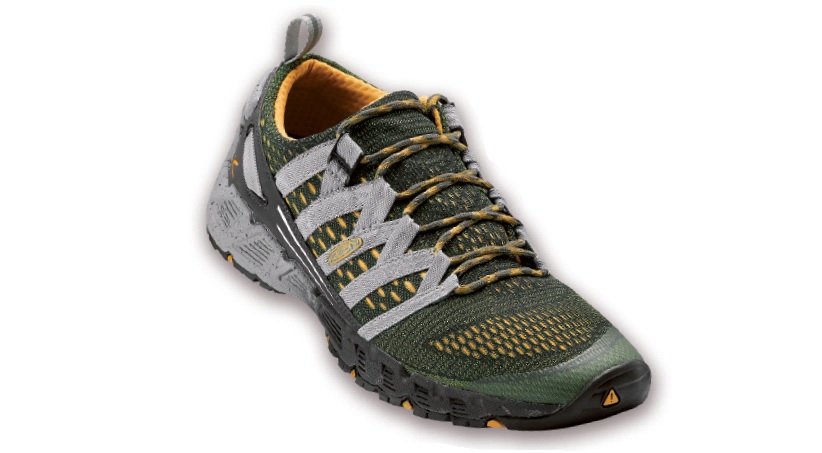 Following this year's excellent Versatrail (click here for our review), Keen has a new lightweight trail shoe, the Versago. This has what's described as a 'natural fit' (shouldn't all footwear have this?). The tongue is integrated into the mesh upper to form a cradle for the foot that Keen says has a sock-like fit. There's new material in the midsole for stability and cushioning.
Vaude Zerum packs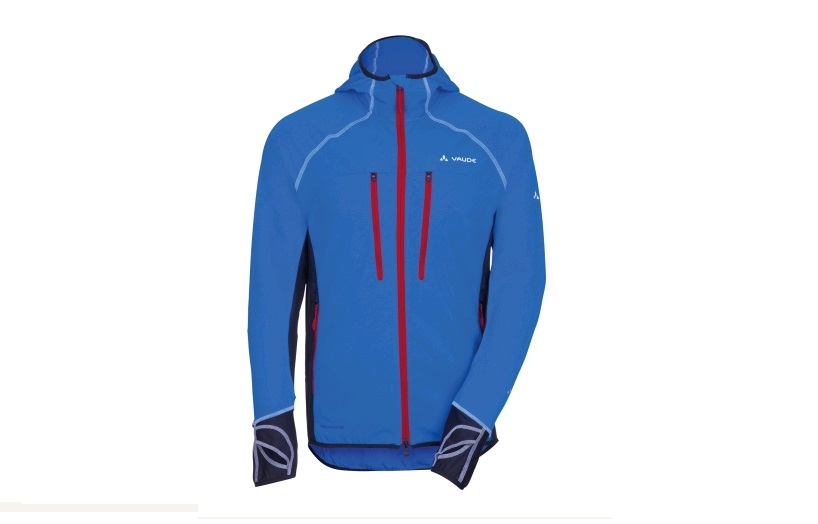 Vaude has a new range of good-looking lightweight packs with adjustable suspension systems. They're made from PFC-free silicone ripstop nylon. Sizes are 38, 48+ and 58+ litres with weights of 860g, 1180g and 1390g respectively.
Sea to Summit Self Inflating Mats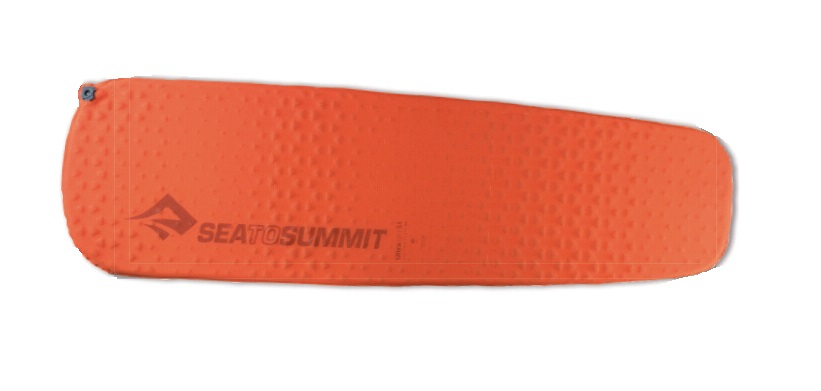 Having introduced innovative airbeds a few years ago Sea to Summit has now turned its attention to self-inflating mats. These have cored foam like other mats but the holes in the foam don't go right through so there's no insulation loss. The mats also have a new valve that is really good. It's based on the airbed ones but it can be reversed, making it one-way so when you deflate the mat you can pause and air won't be sucked back in. The mats have a distinctive ribbed look and silicone patches so you won't slide off.
Keela Cloud Ultrasonic Shell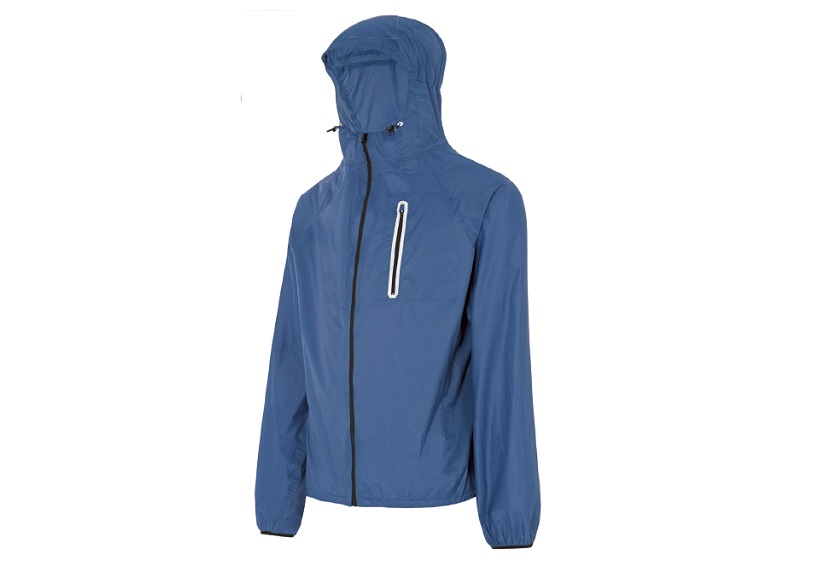 Keela's lightest ever waterproof/ breathable jacket weighs under 150g and looks good for three-season hill use. It has an adjustable peaked hood, small pockets and taped seams.
Petzl Actik Core headlamp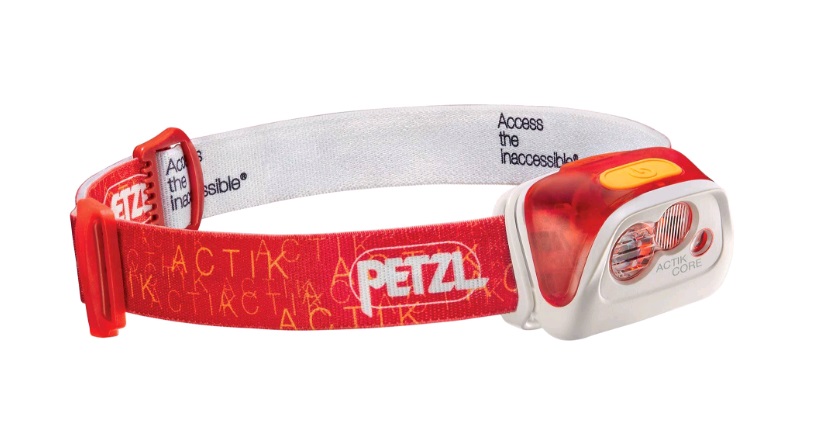 Petzl has dropped my favourite headlamps, the Tikka + and Tikka SP, and replaced them with two new models, the Actik and the Actik Core that look even better as they're more compact and more powerful. Maximum brightness is 350 lumens, maximum lighting distance 110 metres, and maximum burn time 100 hours. The difference between them is that the Core comes with a new version of the rechargeable Core battery. It can also be used with three AAA batteries.
MSR Pocket Rocket 2 stove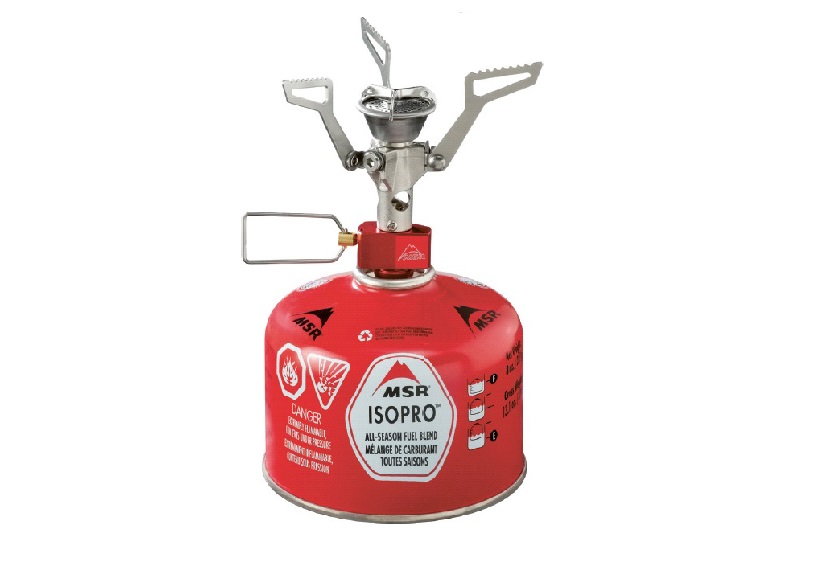 The Pocket Rocket 2 replaces both the original and very popular Pocket Rocket and the more recent Micro Rocket. It weighs the same as the former at 73g and is more compact than either due to the new folding pot supports. These supports are also stronger and can be used with a wider range of pot sizes. The Pocket Rocket 2 will cost £30.
Rab Kinetic Plus jacket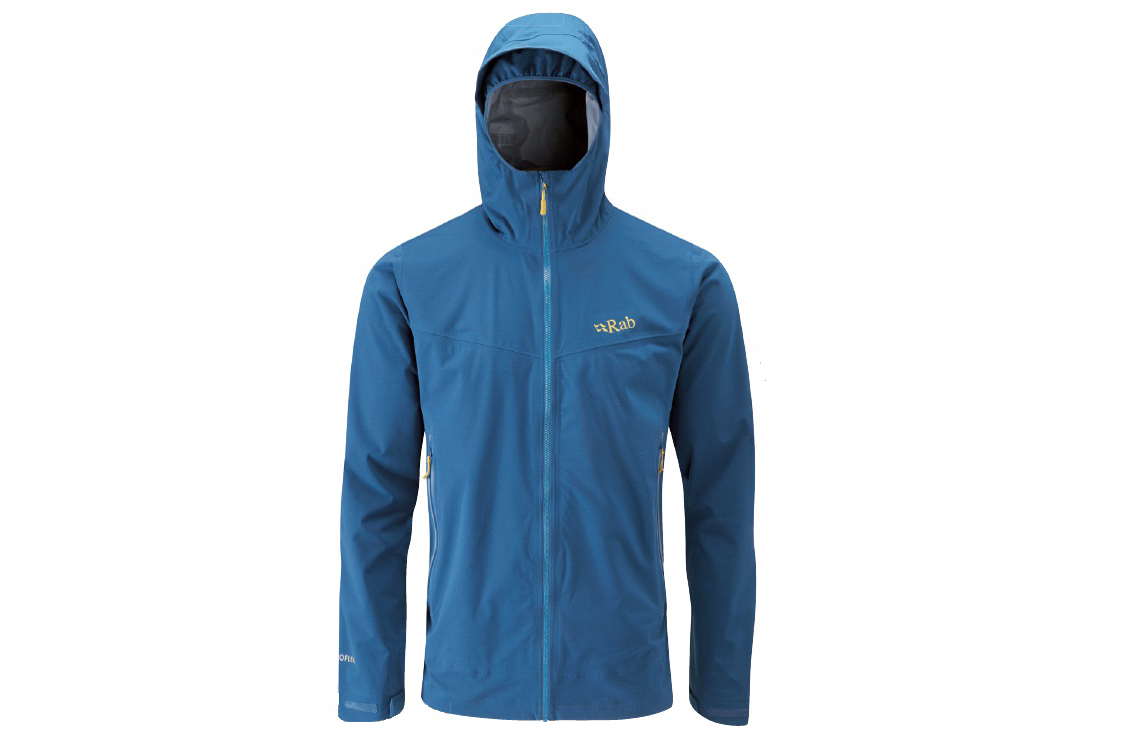 Rab has a new jacket that really does blur the lines between softshell and hardshell. It's made from a soft stretchy fabric that is waterproof and highly breathable. It doesn't feel like a waterproof jacket but it has a 10,000mm hydrostatic head. Breathability is around 35,000 Moisture Vapour Transmission Rate, which is far higher than most hardshell fabrics. The Kinetic Plus has taped seams, water-resistant zips, and an interesting hood with a stretch rim beneath the stiffened peak so it fits snugly round the head in wind. Weights are 320g for a Men's size L and 270g for a Women's size 12. The price will be £170.
Lowe Alpine Ascent Superlight 30 pack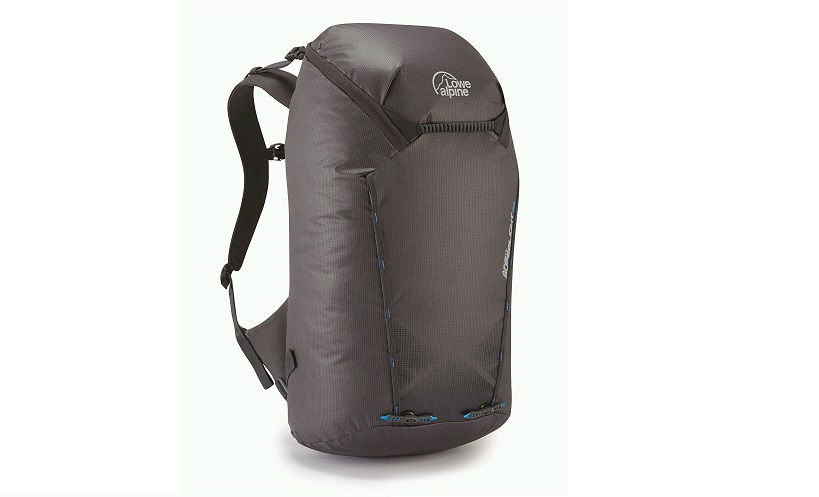 Lowe Alpine celebrates its 50th anniversary next year and is still making innovative packs. The latest is a minimalist looking 30-litre model, the Ascent Superlight 30. It has more features than appears at first glance. There are zipped pockets and zipped access to the main pack. Inside is a removable sit mat that provides padding for the back. I really like the new ice axe attachment loops which are easy to use and much neater than webbing loops. The pack weighs a little over 500g.
Mindshift Rotation 180° packs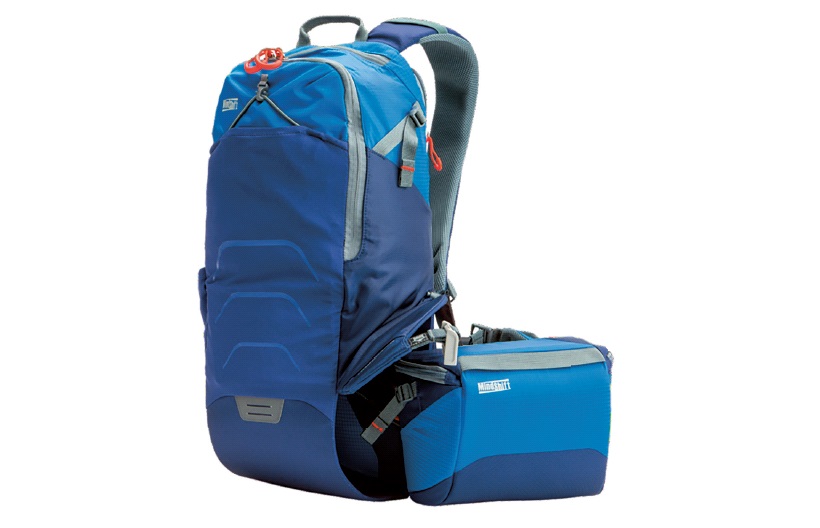 Although it was launched two years ago this was the first time I'd seen this ingenious feature that allows the hipbelt and bottom compartment of a pack to be swivelled round to the front so you can access the contents without taking the pack off. It works really well and is easy to use, as I found when I tried on a loaded pack. Pack sizes run from 16 to 37.5 litres and prices from £137.25 to £399.75.