There's no such thing as an 'easy' winter mountain – but if you're looking for somewhere to practice newly-acquired winter skills then these hills are just the ticket. 
Describing any hill in the winter months as 'beginner' is slightly misleading. Before you get started with winter walking, you'll need a wealth of skills and experience at your disposal; the right kit, avalanche awareness, strong navigation skills, and the knowledge that winter conditions are just as important as the hill itself. After gaining some experience via courses or experienced guides, these hills offer great confidence-building walks.
Schiehallion, Perth and Kinross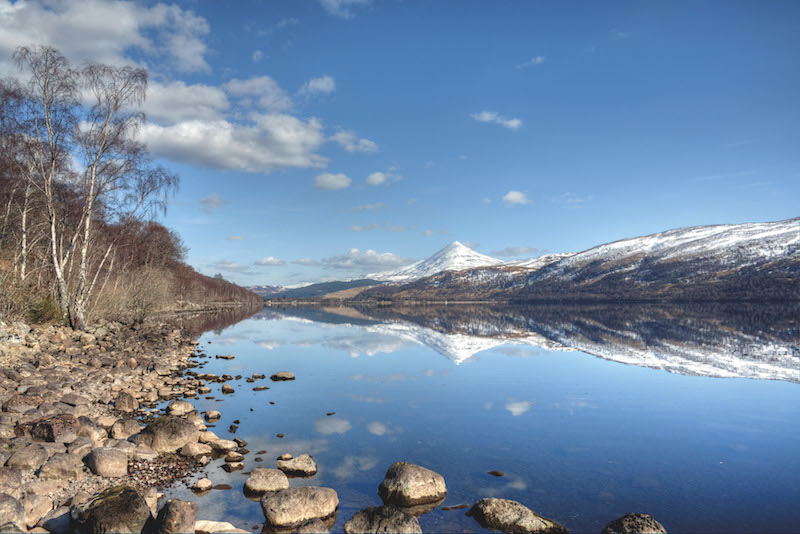 One of the most accessible Munros in the summer, Schiehallion also makes for a reasonably forgiving climb in winter. Don't get complacent, though – visibility can become notoriously poor in bad weather, and the meagre cairn at the summit often proves elusive. The Braes of Foss car park route takes you straight to the summit, with no major challenges to wrong-foot less experienced winter walkers and plenty of time to become comfortable with your equipment.
Harter Fell, Cumbria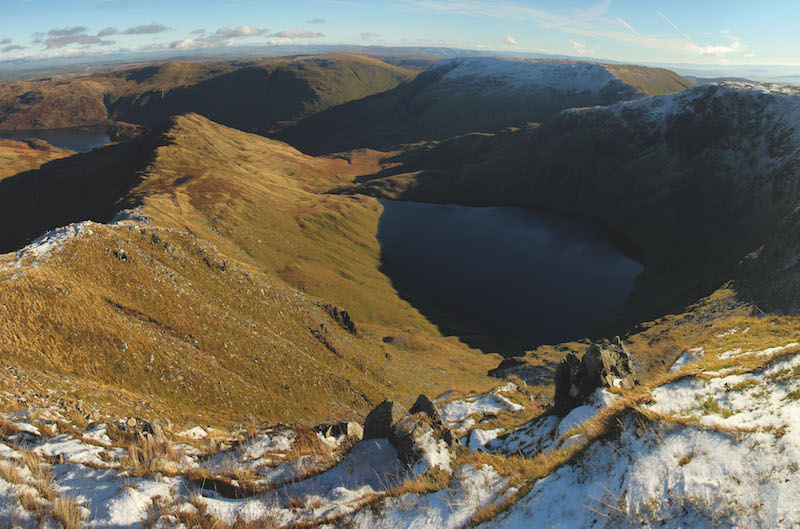 Harter Fell and its surrounding valleys are transformed into a magnificent scene when the snow rolls in. This Cumbria peak may be modest in size, but it still offers a bit of scrambling near the summit. An accessible route up Harter Fell begins at Mardale and ascends via Gatescarth Path. Wainwright himself recommends climbing this route clockwise 'to keep the best routes in front,' but plan your own expedition with conditions in mind.
Ben Ledi, Stirlingshire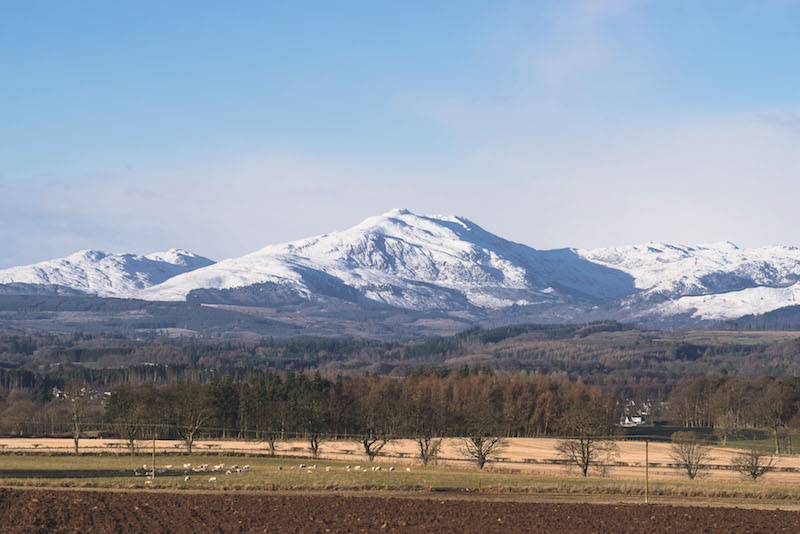 Ben Ledi is a splendid summit to tackle in winter. It's the highest climb you'll find in this part of the Trossachs, with many walkers starting from the car park at Creag Dubh, about two miles west of Callander. The steep ascent means that it's a tough puff to the top in full winter conditions, but the views across the Southern Highlands on a clear, snowy day are outstanding. 
Blencathra, Cumbria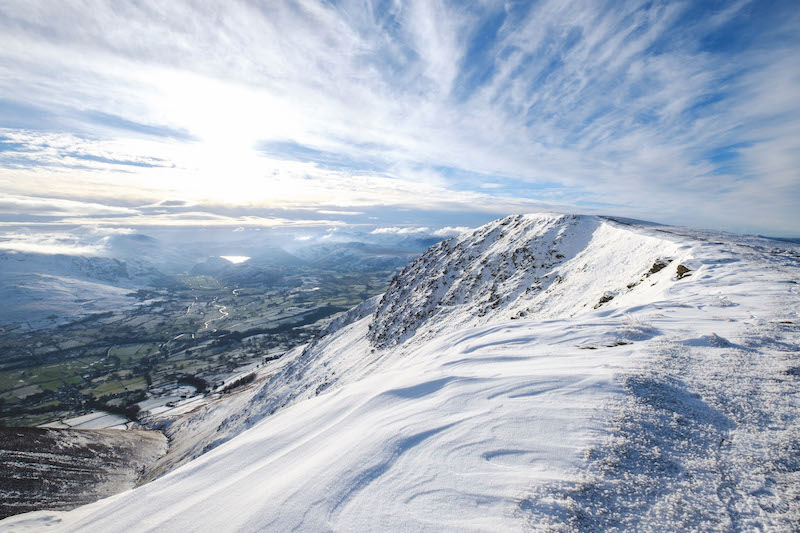 If you avoid the scrambling routes (Sharp Edge and Hall's Fell being the most famous), Blencathra offers some excellent opportunities for winter skills practice. If you're short on time, starting at the car park above the Blencathra Field Studies Centre leaves just under 600m for an ascent to the summit. This is one of those hills you can promise to come back to once you're a competent, experienced winter climber as there are various more challenging routes on offer as well.
Carn Liath, Aberdeenshire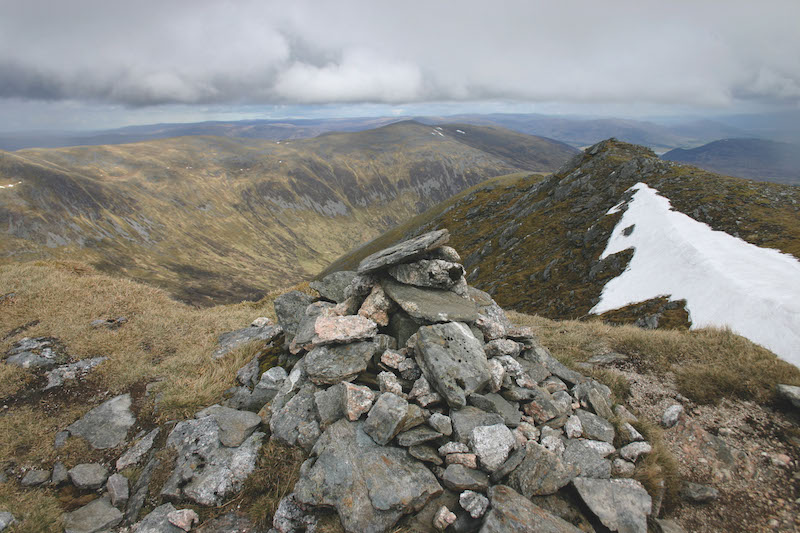 This sprawling but accessible hill is known for its gentle ascent, yet it's covered in deep snow for the majority of winter. From the car park at Loch Moraig (north of Blair Atholl), it's a short walk to the foot of the mountain. Be wary of the concealed rocks and scree close to the summit.
Roseberry Topping, North Yorkshire
This distinctive hill is a short and sweet walk with an epic feel. It's great for hesitant winter walkers looking to get to grips with snow and ice before moving on to something more challenging Begin at the car park where Roseberry Lane meets the A173. At only 320m, you'll be up and down in a flash.
Moel Siabod, Gwynedd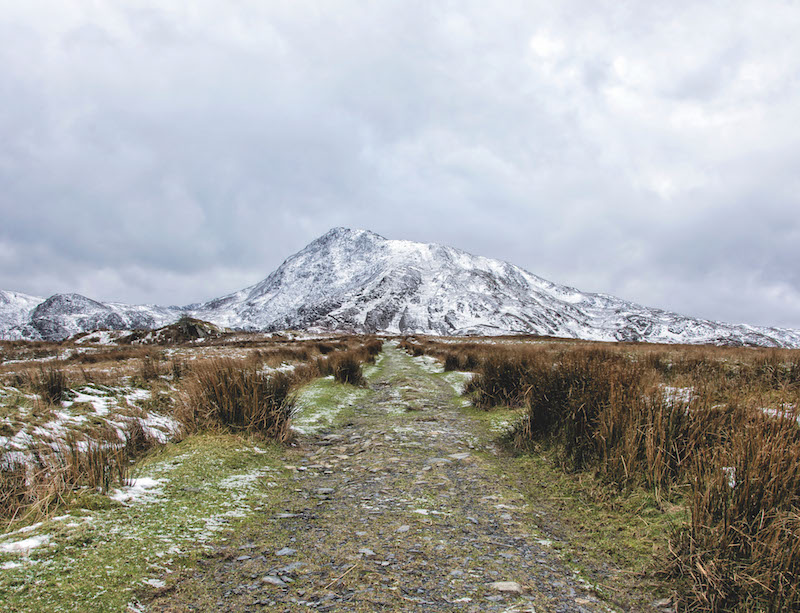 A walk to build your confidence, Moel Siabod offers fantastic views of the Snowdon Horsehoe. Start from Capel Curig and head towards Plas y Brenin (where, coincidentally, you can sign up for winter walking courses), keeping an eye out for the waymarked path to the summit. If you're lucky enough to get one of those blazing blue skies for your snow-strewn climb, this isolated mountain offers excellent, panoramic views across Snowdonia.
Cross Fell, Cumbria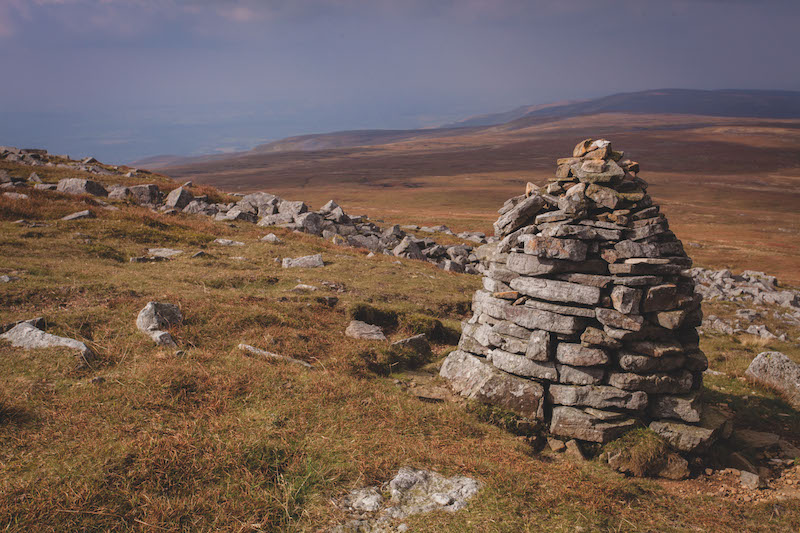 Sitting just outside the Lakes, Cross Fell is known for its abundance of snow in winter and remains popular with walkers throughout the year. It's a good choice for beginners thanks to the comparatively unchallenging terrain. Don't underestimate this famous fell, though – it's a notorious hotspot for hill fog, particularly in winter, and top navigating skills are essential. Starting your walk from Kirkland offers a gentle and picturesque farm-track walk to the foot of the hill and views back towards the Eden Valley.
Pen Cerrig-calch, Powys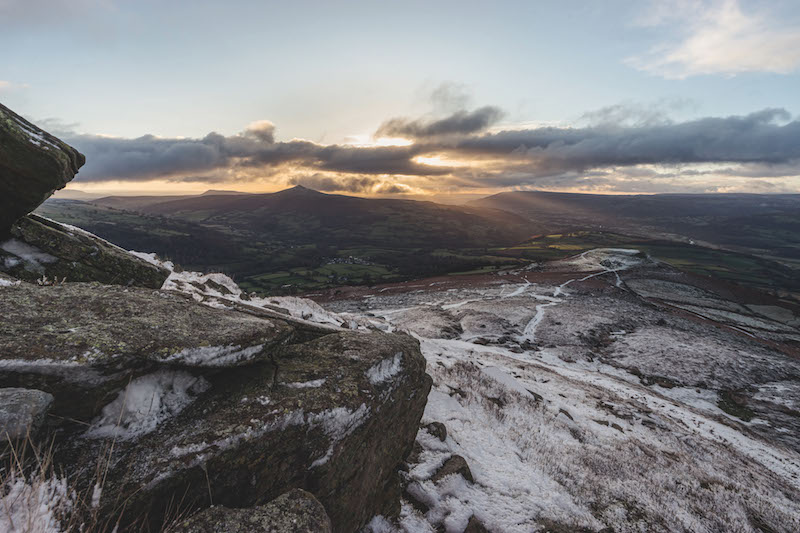 This is an excellent starter hill for winter conditions in the Brecon Beacons, with various paths to choose from for your ascent from Crickhowell. Views of the Usk Valley and the Brecon Beacons to the West are surreal on a clear day.
Whernside, Yorkshire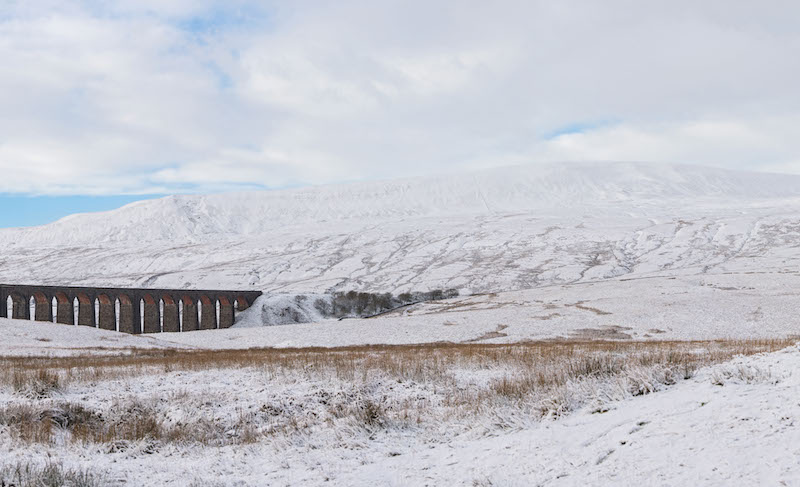 The eastern slopes of Whernside are best suited for those looking to practice their winter skills. The Ribblehead Viaduct is a much-loved feature of this walk, and you can park nearby to start your ascent along the parallel path past Blea Moor.