Mountaineering Instructor Rebecca Coles shares her detailed kit list for a big day out in the hills and mountains. 
Photos: Dougie Cunningham/ Leading Lines
To climb a mountain like Ben Macdui in winter our clothing, equipment and skills all need to be up to the job. Having the right kit will only get you so far; maybe too far! What is most important is having the skills to use it effectively and appropriately, as well as understanding its limitations.
Winter hillwalkers should be proficient in the three tools we use for winter travel: ice axe, crampons, and boots (the boot is a tool in itself, used for kicking steps). Before building up to an ambitious objective such as Ben Macdui, gain experience on lesser hills, learn from experienced friends, and consider going on a winter skills course.
Winter navigation is much more demanding. Ensure your navigation skills are up to the task of finding your way safely over the Cairngorm plateau in winter.
With that in mind, here's how to plan your kit list for a winter ascent.
Footwear: boots and crampons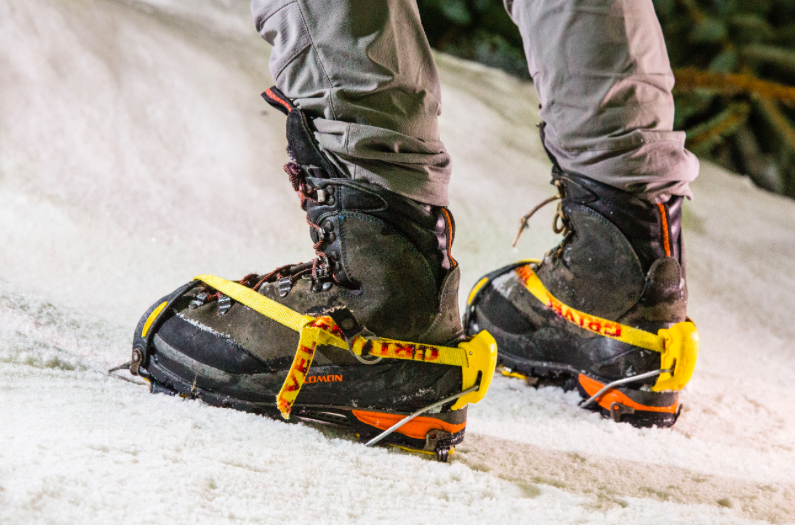 Boots need to be compatible with the crampon being used. A summer boot (B0) is considered too flexible. B1 boots are suitable for walking and will take a C1 crampon, but no other.
A stiffer boot can be fitted with less serious crampons; for example, B3 boots can be used with C1, C2 or C3 crampons.
I think B2 boots and C2 crampons are ideal for winter walking in the UK, although I like to wear my B3 boots with C2 crampons to ensure I have warm feet.
Ice axe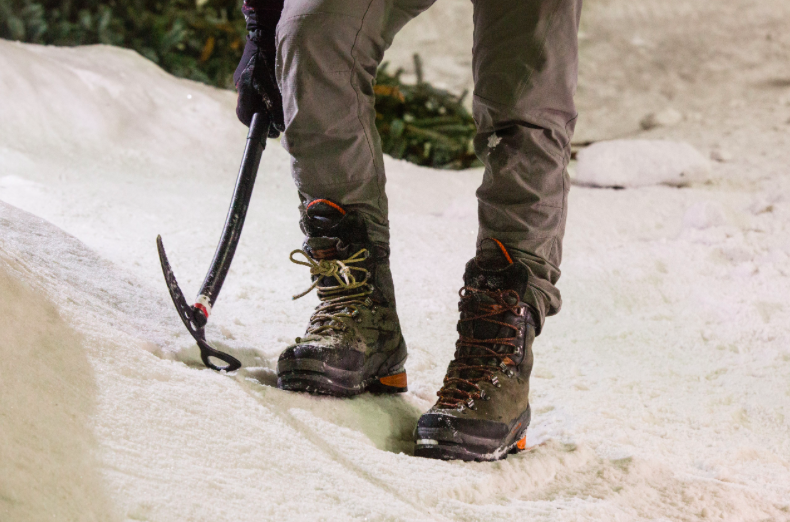 Don't be tempted by something more suitable for climbing than walking. The straighter shaft on a walking axe enables it to be plunged into snow for security on steeper slopes, and the gentler pick enables a slide to be arrested more easily.
Axes come in different lengths; for UK winter, one that when held by your side ends just above the ankle is most suitable.
Axes are rated as B or T. Both are suitable for winter walking, but a T-rated axe can also be used in a snow anchor.
Clothing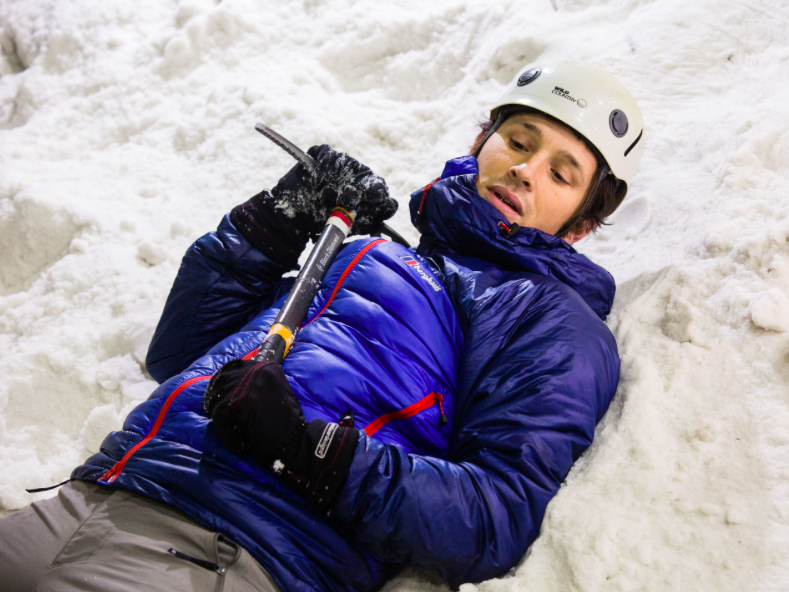 Carry more insulating layers. Active layers should be synthetic or woollen, which can still perform in damp conditions. A puffy down or synthetic jacket is worth carrying for rest stops.
A good set of waterproofs (jacket and trousers) is needed year-round. In winter these are critical to keep out windchill.
Multiple pairs of gloves or mitts enable adaptation to the conditions, as well as spares if they get wet.
Gaiters help to keep snow out of boots.
Don't forget spare layers, including a spare hat.
Other items
A larger rucksack is useful – not only to be able to fit everything in but also to allow space to rummage around and find items whilst wearing gloves.
There is an increased likelihood of getting caught out in the dark, so a good headtorch with fresh batteries is essential.
Walking poles can be useful for efficient travel; make sure they have larger snow baskets fitted.