Looking to take on a hillwalking challenge, increase your winter walking stamina or just feel a little bit less knackered at the end of a long hike? James Forrest, fresh from completing a record-breaking self-supported round of the Wainwrights, shares his hill fitness tips.
Photos: Dave MacFarlane / www.inov-8.com 
In the December 2020 issue of The Great Outdoors, James Forrest writes about completing a non-stop round of the Wainwrights in just 14 days and 11 hours, wild camping and carrying his own gear the whole way. To complete a full round of the Wainwrights you obviously need to be in good physical condition. But improving your hill fitness isn't as hard as you'd think. Here are James' top tips for getting in the right shape for mountain adventures.
1. Time on the hills
It might sound ridiculously obvious, but the best way to train is to simply spend as much time in the hills as possible. You will build strength in the relevant muscles, and increase your stamina and endurance for good hill fitness. Try and up the mileage, ascent and technicality of terrain each month. An excellent way to motivate and structure your training is set yourself a peak-bagging goal, such as the Wainwrights, Welsh 3000fters or the Munros – start with the 'easier' summits and work your way through them.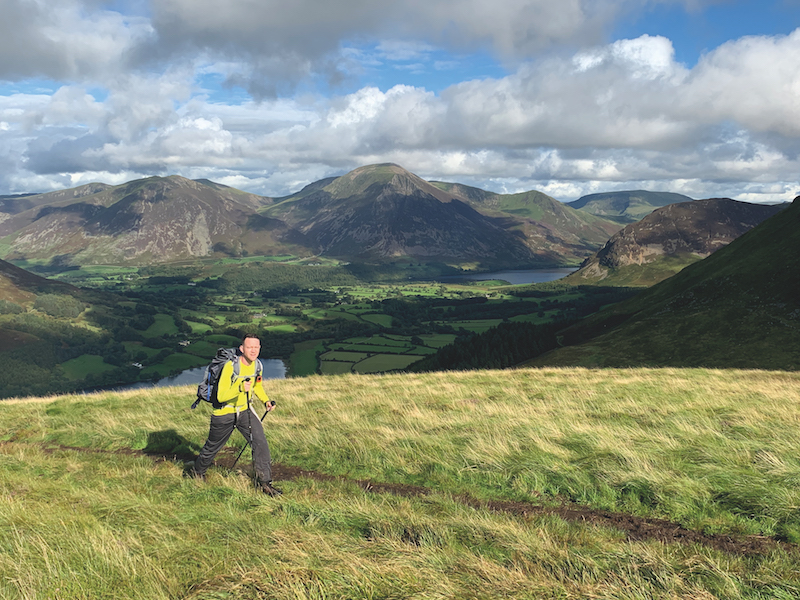 2. Make your training relevant
Like all sports, hill fitness requires a specific type of fitness using specific muscles. So it's important to train in a relevant way. If you live far from the hills, find an alternative – perhaps fast-walk a set of repetitions up a steep road or even some stairs. Wear your hiking boots and a fully-laden 65L backpack to add intensity. Or, if the hill reps sound too boring, plan a long hike around your local area, even if it's pretty flat.
3. Live a healthy, active lifestyle
It'd be self-defeating to do a long hill walk every Sunday, only to live like a lazy couch potato for the other six days of the week. Instead try to integrate regular exercise into your weekly routine – join a running club, walk or cycle to work, go to the gym or participate in team sports, whatever takes your fancy. This will improve your overall cardio-vascular fitness. Alongside exercise, make sure you eat and drink healthily, sleep well and minimise stress.
4. Train the mind as well as the body
Climbing mountains is as much a mental battle as it is a physical one. A strong, resilient and positive mindset will help you massively, enabling you to push through low moments and stay motivated to achieve your goals. Don't be too harsh on yourself – celebrate your successes and learn from your mistakes, rather than chastising yourself about them. Be prepared for hardship, focus on small bite-size goals (instead of being overwhelmed by the overall task) and, ultimately, just enjoy yourself.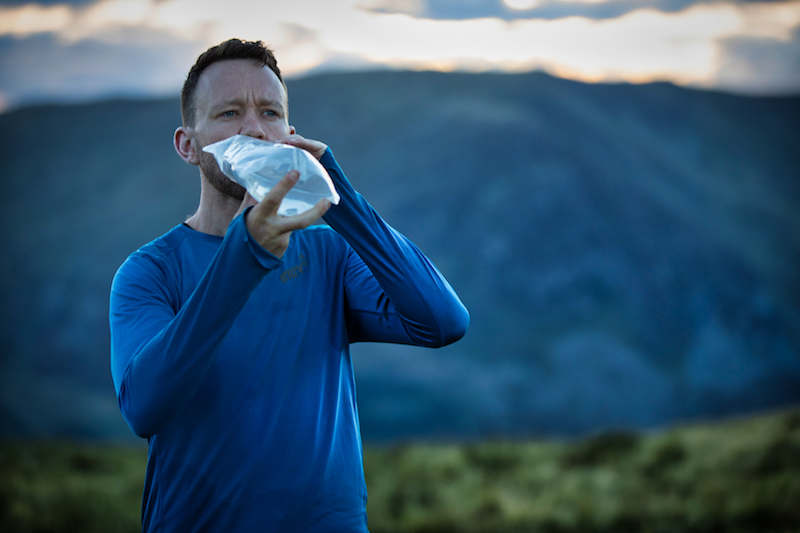 5. Learn what works for you
Everyone is different and it's important to find your own way to hill fitness. For some, hitting the gym for squats, lunges, calf raises and 30 minutes on the step machine will do the trick; for others a few brisk local walks every week will suffice. Learn what works for you out on the hills too. Discover what you do and don't need in your backpack, see if trekking poles aid your power and balance, and find clothing and footwear that helps you move fast, light and nimbly over any terrain. Ultimately, you need to enjoy what you do, or you won't do it – so find a formula that works for you.
More hill fitness tips from The Great Outdoors…
6. Resistance training for hill fitness
Cardiovascular fitness is important for hillwalking, but it's your calves and quads that have to power you up those steep slopes. Try and incorporate regular resistance training into your fitness routine, focussing on squats and lunges. Including some core exercises (such as planking and Pilates or yoga) will also help with your balance on downhill stretches.
7. Find the right pace for you
It's easy to start off from the car park at breakneck speed and be out of puff after 100 metres. Practice finding a pace that you can keep up consistently on uphill stretches without regular stops – and stick to it, regardless of peer pressure. This is one area where it's far better to be the tortoise than the hare.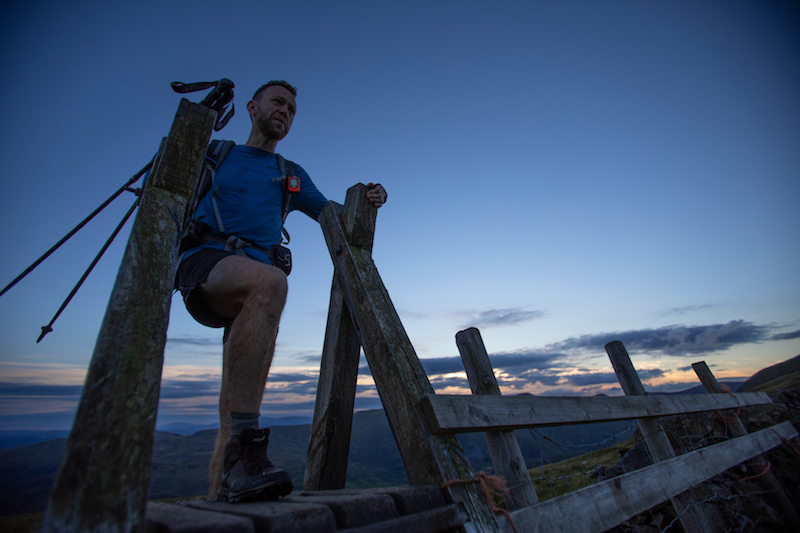 8. Check your weight
Any additional weight will hamper your hillwalking progress, whether that's poundage in your backpack or in your saddlebags. Losing a few kilos can improve your hill fitness and make walking longer distance much easier. It's also worth thinking about a lightweight approach to packing – if you need some tips, check out this article by Jenny Tough on how to pack for fastpacking.
9. Improve your technique
If you're putting all these tips into practice but still running out of puff on uphill stretches, it might be that you're simply working too hard. Try shortening your steps, avoid raising your knees too high and lean very slightly into the hill from your ankles (not your waist). Trekking poles might also help you to spread the load.
10. Give it time
If you've spent a few weeks in the gym and still find yourself flagging on a long day of hill walking, don't give up just yet. It takes months – sometimes even years – to build fitness levels, so make sure the goals you set yourself are realistic.
Subscribe to The Great Outdoors

The Great Outdoors is the UK's original hiking magazine. We have been inspiring people to explore wild places for more than 40 years.
Through compelling writing, beautifully illustrated stories and eye-catching content, we seek to convey the joy of adventure, the thrill of mountainous and wild environments, and the wonder of the natural world.
Want to read more from us?