'Fastpacking' is a step up from ultralight backpacking, combining a lightweight approach with extra speed. Jenny Tough explains how to pack for fastpacking – with a little help from British gear brand Montane.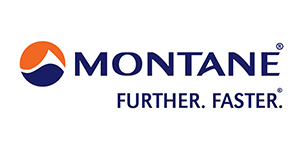 Jenny Tough is on a mission to fastpack over mountain ranges on every inhabited continent, a journey which has taken on five remarkable journeys so far, including Kyrgyzstan's Tien Shan, the Bolivian Andes, and – most recently – the Canadian Rockies. 
I remember the first time I went on a solo overnight trip, teetering under the weight of a backpack piled higher than my head, seams bursting with the equipment I thought I needed for a few nights in the wilderness (or, more honestly, what I could afford as a teenage hiker). It required a movement similar to some Olympic weightlifting competition to get the thing off the ground and onto my back. Bruised hips were a rite of passage for a long-distance backpacker in those days. Thankfully, ultralight equipment has improved incredibly in the last few years, and alongside improvements in technology, I've been pursuing the edges of my own comfort zone to learn to live with less, to travel further and faster, and to perfect my packing for fastpacking.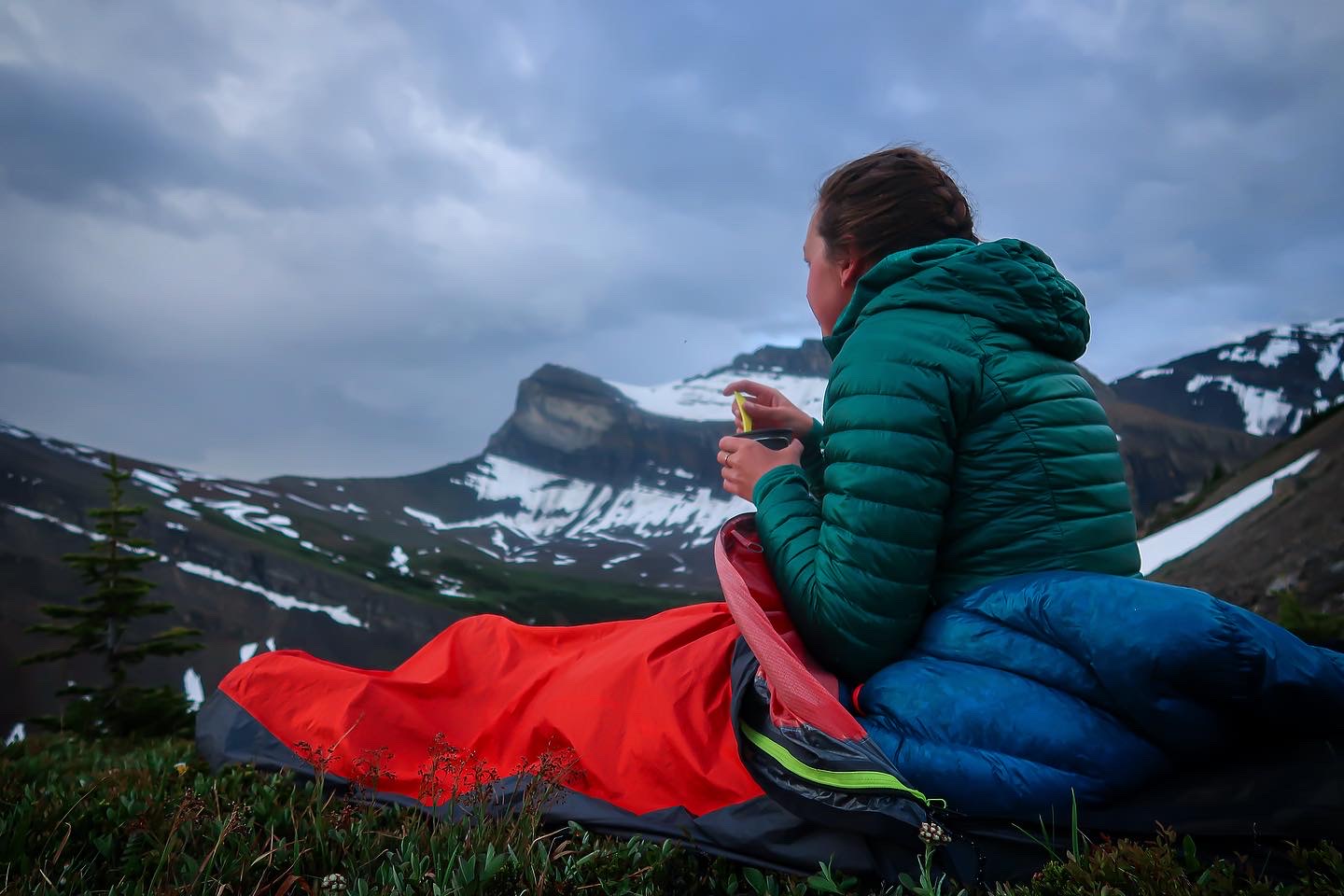 What is fastpacking?
The sport of 'fastpacking' is essentially lightweight, or ultralight, backpacking, with added speed – much of it taken at a run, or, for very steep sections, a fast hiking pace. It appears impressive and intrepid from the outside, but I actually think of it as pure simplicity. Rather than trudge, it feels joyful to run through trails, unencumbered by a large pack. Movement is natural and flow comes easily. There is, of course, the other, less literal weight of 'stuff' that is gone too; by only carrying what you absolutely deem essential to safe outdoor survival, you are temporarily freed of the shackles of modern living. No time or energy is wasted on deciding what to wear today once you've learned how to pack for fastpacking, and you only have one outfit (my t-shirt wearing record currently stands at 23 consecutive days; it was great).
Of course there's always a trade-off. That 23-day t-shirt will start to smell, and probably collect some holes. Despite upgrading myself to buying my own food dehydrator this year (listed under Strangest Lockdown Purchases), 'dehy' food will always be slightly less appealing than a full backcountry cookout. And I absolutely cannot justify bringing a pillow. For comfort on the trail, I sacrifice a little comfort at the campsite. For my objectives, I usually spend far more time moving than camping, so this isn't an issue. This is not a lifestyle for Insta-worthy campsites. I know that not everyone will want to take the 'fast and light' approach to the same extremes as me – but I think there are aspects of the ethos that can be borrowed from and imported into other, less intensive ways of experiencing the outdoors.
My passion is in fast and light mountain missions, where margins of safety have to be respected. The exact items I carry will depend on the environment, but all fall into three categories: things to keep me alive; things I can eat; a camera.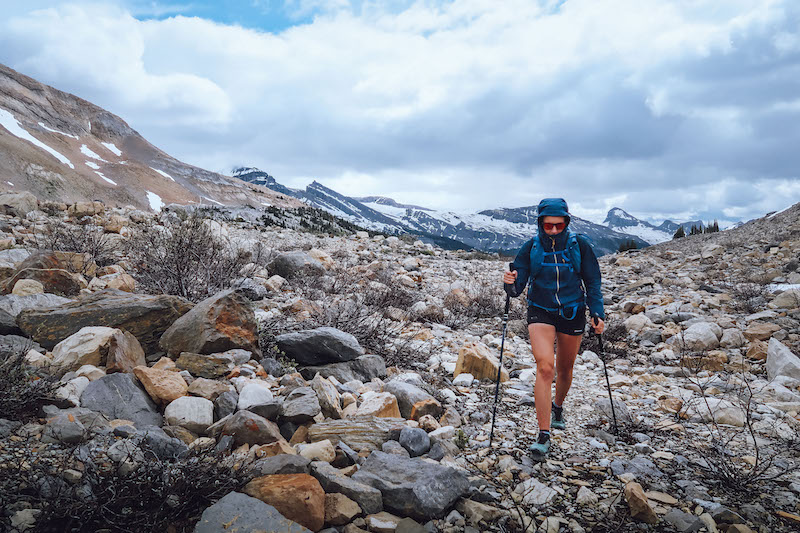 How to pack for fastpacking
Sleep system: This is probably where the most significant gains in technology have made fastpacking possible. With an ultralight mat, a hydrophobic sleeping bag and an emergency tarp (held up by a trekking pole), I can fit my entire sleep system into the space once taken by my mattress alone.
Cooking: Depending on the size and weight of your stove/fuel, it is usually lighter to carry cooking equipment and dehydrated food, rather than ready-to-eat items.
Layering: A good layering system of technical fabrics means I only need one of everything (except for socks/underwear – spares of those are important to minimise infections). I'll run in shorts/t-shirt, and carry a technical base layer, insulated jacket, waterproof jacket, and bottoms.
Technology: In somewhere like Britain, where extensive paper mapping is available, you should never completely rely on your phone as a navigational tool. But the first three mountain traverses I did were in areas that had no paper maps at all, so my phone became crucial. I always travel with a phone (which doubles as my diary, book, camera, back-up torch, navigation tool and actual phone), SPOT GPS tracker, head torch, and of course, my camera. Pocket-sized batteries keep these items going for about as long as I can stay out.
Getting geared up: Jenny's favourite pieces of kit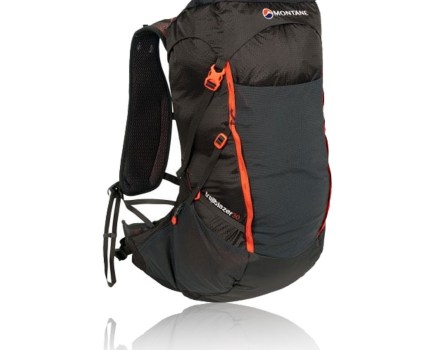 The first pack created specifically for fastpacking, it's lightweight and highly adjustable, and keeps me quick and organised on the trail with plenty of accessible pockets. It doubles as my pillow at night, and I've put more than 2000km worth of memories on mine so far.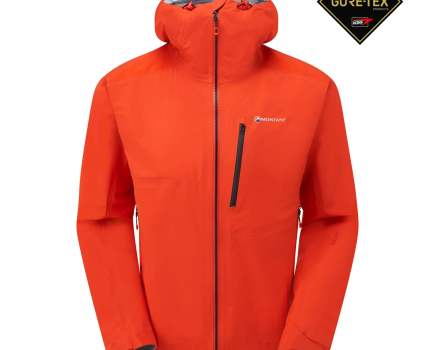 In any mountains, a good waterproof is probably the most valuable investment you can take. I've been using this jacket for years, and it's kept me dry in all terrains and on every continent, from Scotland to the Tien Shan, Iceland to the Rockies.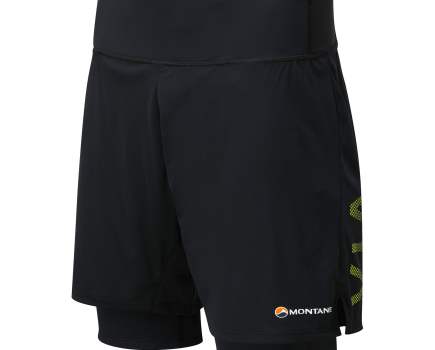 It's always shorts weather, as far as I'm concerned. Being able to move fast and free is what I love, and I've been rocking the same pair of shorts for nearly 2000km now!
PLUS:
Hydrophobic sleeping bag
I tested bivvying without the bivvy bag to save a few grams in a race, and I haven't looked back. I treat it with Nikwax between adventures. I also carry a one-person tarp (packs to the size of my fist) that is held up by a trekking pole, but in atrocious weather, I'll always seek more substantial shelter!
Trail running shoes
I travel in the same shoes that I run in at home, and that feels great. Good socks are also a very important part of footwear!
Carbon trekking poles
Poles take some of the strain off your legs, and that elongates your day on the trail. They are also great companions for river crossings, and they are used as supports in many lightweight shelters.
This content is sponsored by our friends at Montane. Find out more about fastpacking at montane.com/fastpacking and follow Montane on Instagram @MontaneOfficial. 

Subscribe to The Great Outdoors

The Great Outdoors is the UK's original hiking magazine. We have been inspiring people to explore wild places for more than 40 years.
Through compelling writing, beautifully illustrated stories and eye-catching content, we seek to convey the joy of adventure, the thrill of mountainous and wild environments, and the wonder of the natural world.
Want to read more from us?