Our guide to ice axes: what to look for, how to pick an axe for walking, and our selection of the best models.
By Chris Townsend
This gear guide was first published in the February 2018 issue of The Great Outdoors.
When there's snow on the hills walkers need an ice axe. Snow can make any slope much more serious if a slip could send you sliding down to collide with rocks or even just hard frozen ground. Ice axes are not just for winter climbers, as some people seem to think.
Whatever length or weight of axe you choose, the most important factor is knowing how to use it properly. No ice axe is much use if you don't know what to do with it.
Leashes and wrist loops come with many axes and can be fitted to others. They mean that if you drop the axe it doesn't disappear down the hill. However they also mean that when changing direction you have to change the wrist loop from hand to hand, which can seem a nuisance if you have to do it often.
Contents
---
Types of axe
There are two basic types of ice axe: those with a B rating and those with a T rating. These ratings tell you the strength of the axe and are based on tests on the shaft and pick.
B rated axes are fine for hillwalking and general mountaineering. If you have no climbing ambitions then a B rated axe will be adequate, and (except for ultralight models) are generally less expensive than T rated ones. They often weigh less too.
T rated axes are better for more difficult technical climbs. For those aiming on graded winter climbs a T rated axe is the type to choose – many of these also make perfectly good walking axes.
Features
1. Shaft
Shafts are normally made of aluminium to keep weight down. Some shafts are curved, to make thrusting them in the snow and self-arrest a little easier, though I don't think this makes any significant difference. Metal is cold to hold and can be slippery so some shafts have rubberised covers on the lower section for warmth and grip.
2. Head
The head consists of a curved pick with teeth on the underside and a short adze. The pick is essential for self- arrest and can be used for security by hitting it into the snow or ice on steep slopes. For hillwalking and general mountaineering, the pick should only be slightly curved as this is easier for self-arrest. For more technical climbing a pick with a steeper curve is usual. The adze curves down slightly and has a scooped end. It's mostly used for step- cutting. In an emergency it can be used as a snow shovel, though even the widest ones are poor for this. Heads are normally made of steel as this is tough and holds an edge well. Aluminium is used on the lightest axes as it weighs less than steel. It's not as strong though and blunts more quickly so is only suitable for occasional use.
3. Spike
The spike is for thrusting into the snow for support and stability. The shape doesn't matter much for this nor does the sharpness – spikes blunt quickly anyway. However on icy terrain narrow spikes with finer points penetrate better and are less likely to skid off the surface.
4. Wrist loops or leashes
Wrist loops or long leashes mean the axe can't slide down the slope if you let go of it. However when zigzagging up a slope the axe should always be in your upper hand. A leash can make this more awkward to do as you have to swap it from hand to hand at every change of direction.
5. CE rating
Ice axes have a CE rating of B (Basic) or T (Technical). Most walking axes are B rated. Climbing axes are T rated, which means they are stronger than B rated axes and suitable for hard usage on rock and ice and for use as belays. If you plan to do any graded winter climbs then a T rated axe is a better choice than a B rated one.
6. Weight
The axes reviewed weigh between 245 and 650 grams. The lighter axes are fine for backpacking and hillwalking. However if you will be using the axe often then heavier ones are better for step cutting and the extra weight can make them feel more secure.
7. Length
The correct length for an ice axe is debatable. Climbers usually prefer shorter axes. For walkers I think axes that reach the ankle bone when held at the side are best as these can be used for support on gentle slopes without having to stoop, and are easier to thrust into the snow below you during descents.
Ice axe review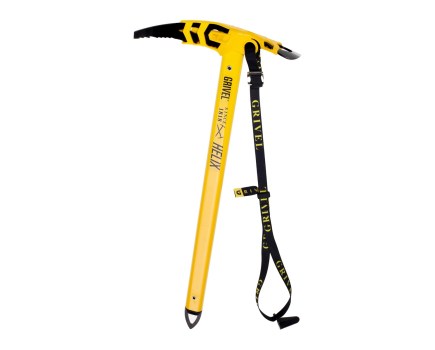 A basic ice axe with a comfortable head.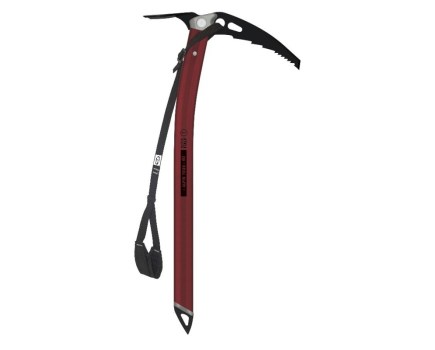 A T-rated ice axe suitable for all levels of mountaineering.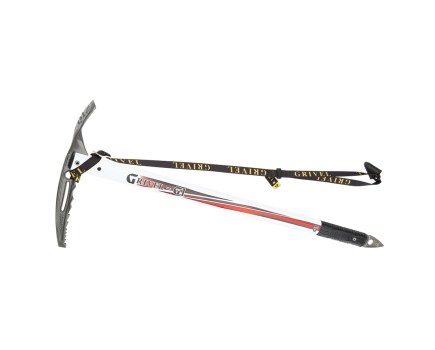 A basic walking axe with a springy leash and rubberised grip.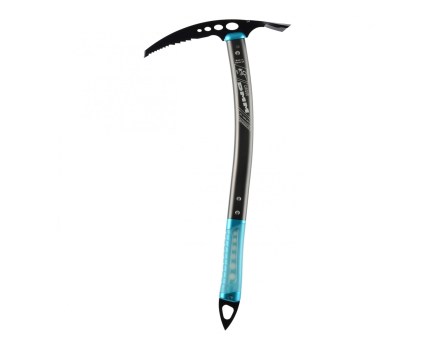 A classic Welsh-made, T-rated ice axe.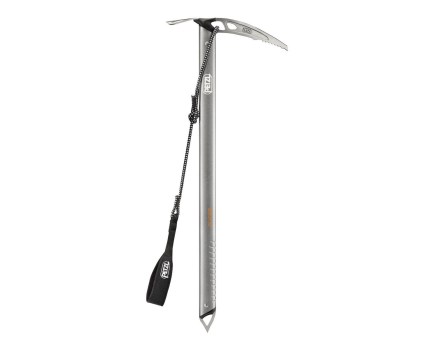 A lightweight axe ideal for hillwalking and glacier travel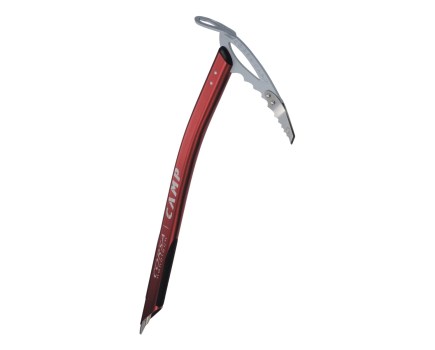 The lightest ice axe in the world with a steel pick.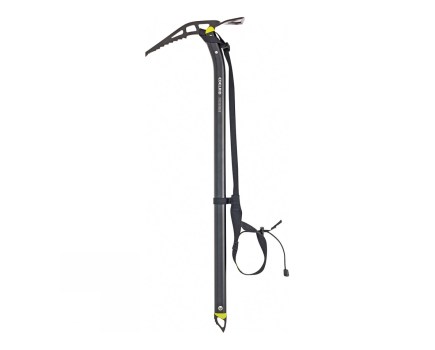 An inexpensive T-rated mountaineering axe.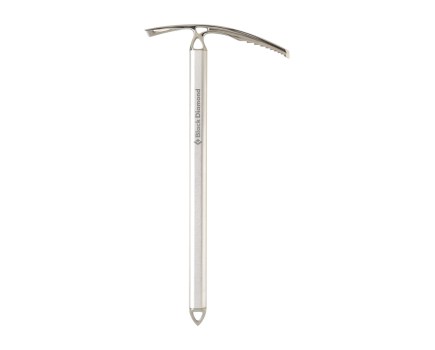 A lightweight ice axe with a sleek design.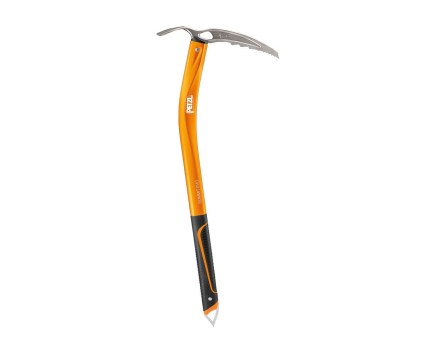 A technical ice axe designed for mountaineering.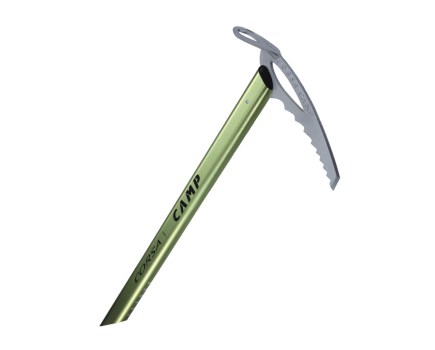 The lightest ice axe in the world.
Header image © aaronj9 / Shutterstock