It's not all shopping mall scrums and dubious deals. Here are the outdoor brands turning Black Friday into a force for good…
Main image: a Fjällräven Greenland jacket in use 30 years ago, said to still be going strong 
Protests from environmental campaigners, fights over flatscreen TVs, standard prices masquerading as 'deals' – Black Friday's reputation is about as black as its name. In recent years, though, there's been a movement within the outdoor industry to turn this annual celebration of spending into something more meaningful. From tree planting initiatives to charity giveaways, we've rounded up the most laudable Black Friday projects of 2020.
Haglöfs' second hand stand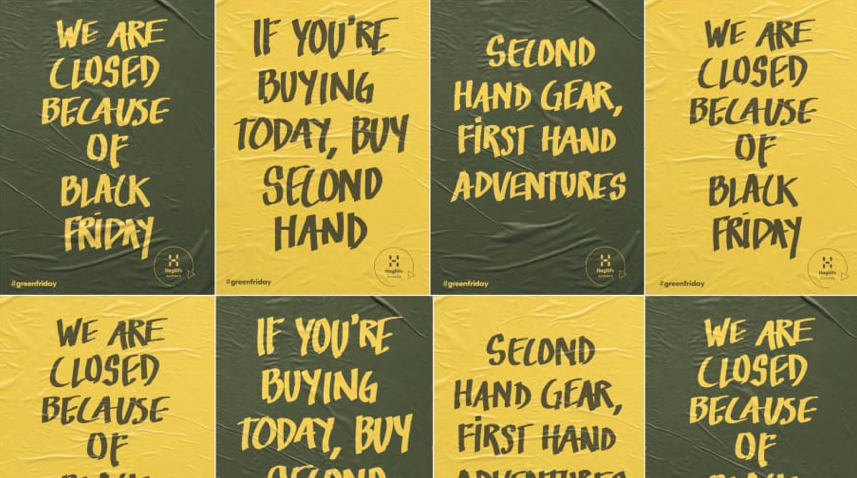 In recent years, Haglöfs has been an important part of the 'Green Friday' initiative, subverting the standard Black Friday message by closing down shops and webstores on the most notorious shopping day of the year. Last year the company even increased its prices, while giving profits to environmental charities. This year is no different, with Haglöfs promoting second hand as the most responsible choice this Black Friday. The sale of new products will be restricted by closing down its webstore and all of the Haglöfs brand stores apart from the Stockholm store. Visitors to the Haglöfs brand store in Stockholm will get a chance to try out and purchase the brand's new second hand collection, Haglöfs Restored, while the regular Haglöfs product line won't be sold in the store on that day.
Inov-8's tree-planting drive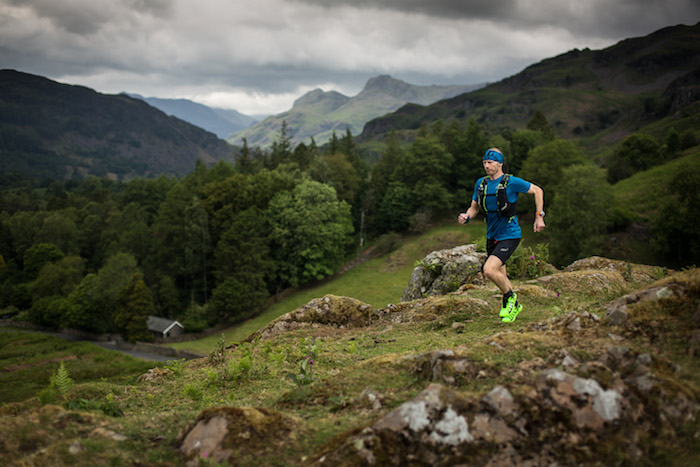 Haglöfs isn't the only outdoor brand celebrating 'Green Friday'. inov-8 has is also putting a green twist on this year's Black Friday by promising to donate 5% of all sales towards planting trees. The Lake District based brand – who specialise in running, hiking and fitness gear – have teamed up with Cumbria Wildlife Trust, a local voluntary organisation devoted to the conservation of wildlife and wild places in the county. The money donated will be spent on the trust's carbon reduction projects, which include planting trees and restoring peatbogs. inov-8's Green Friday sale started on Friday November 20th and features items – including shoes, clothing and bags – at up to 70% off.
Keela's charity giveaway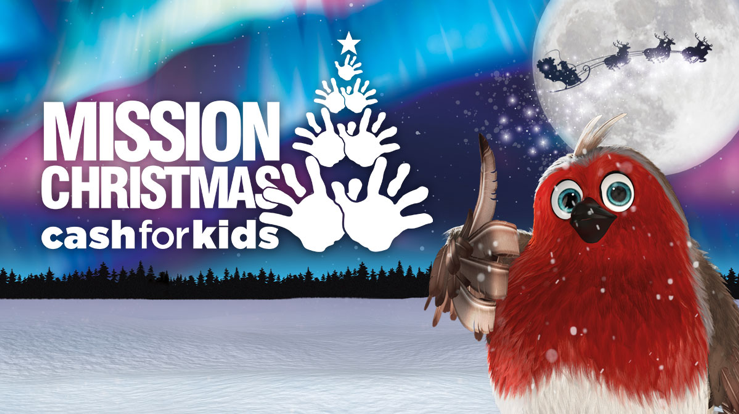 Another brand putting an alternative spin on Black Friday is Scottish outdoor clothing specialist Keela, which plans to run an alternative event – Bright Friday – donating 15% of all sales from its website over the period of 20-29th November 2020 to children's charity Cash For Kids. Keela Sales Director, Sam Fernando said: "Traditionally Christmas is a time for giving. Following on from the positive feedback of last year's Bright Friday event, we have decided instead of offering discounts on our products, for the week leading up to Black Friday, we will instead make a donation from the sales generated on keelaoutdoors.com over this period.  In the current climate, we know that charities need as much support as possible and we are happy to be doing our little bit."
Montane's conservation donation

Also giving to an excellent cause is British brand Montane, who will donate the entirety of its Black Friday marketing budget to the European Outdoor Conservation Association (EOCA). In a bid to champion social sustainability and support vital conservation work around the world, the brand will be donating a total sum of €5,000 to the EOCA. Montane aims to continue the campaign year-on-year, encouraging more and more businesses to turn green. Montane's Global Marketing Manager Matthew Hickman says: "Throughout the year, Montane is committed to working with suppliers and organisations to limit the impact of the products we produce, so we wanted to use this opportunity – the platform of Black Friday – to take a step back and make a difference. Through our Black Friday donation to the European Outdoor Conservation Association and our partnership with the British Mountaineering Council, we're doing what we can to help protect the landscapes that we, and many others, cherish for future generations to come.
Osprey's Green Friday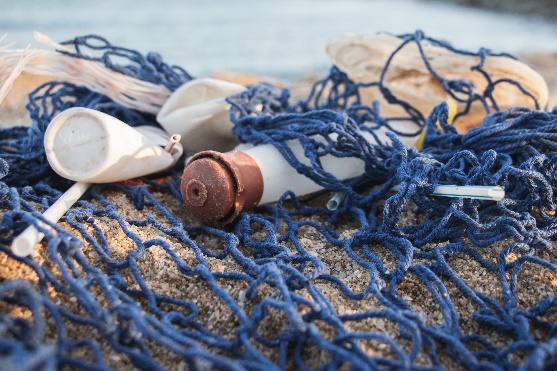 Osprey will mark its own Green Friday this year by donating 20% of sales between Friday 27th and Monday 30th of November to long term partner and environmental charity European Outdoor Conservation Association (EOCA). The organisation funds conservation projects and makes a tangible difference to threatened wild areas, species and habitats.  The donations from Green Friday will be used to fund multiple worldwide projects focusing on a plastic free outdoors. Working with EOCA, Osprey will be supporting key projects focusing on cleaning up plastic waste including the Oceans Initiative, which is dedicated to the protection and enhancement of Europe's oceans, seas, beaches, lakes and coastlines. Funds will also be used to support Plastic Free Woodlands UK, set up by the Yorkshire Dales Trust to care for the people, landscape and wildlife of the environmentally significant Dales in the North of England.
Going the distance with Fjällräven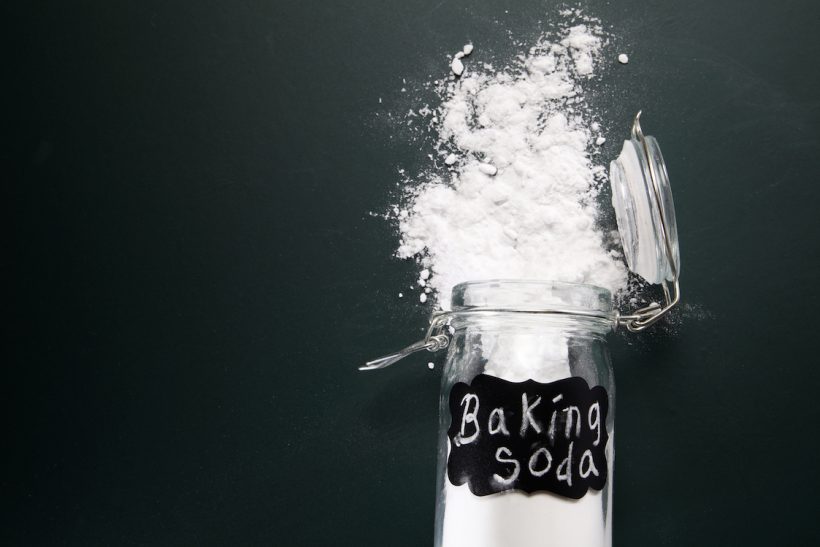 Swedish brand Fjällräven is playing on its reputation for gear that lasts by rebranding Black Friday 'long-term investment Friday'. Okay, okay, you're still being encouraged to by something. But the idea of ekeing out the life of your outdoor kit rather than buying into 'wear it 'n' ditch it culture' is a step in the right direction. Check out this feature on how to make your outdoor gear last longer for more sustainable tips.
Alpkit's Black Friday fundraiser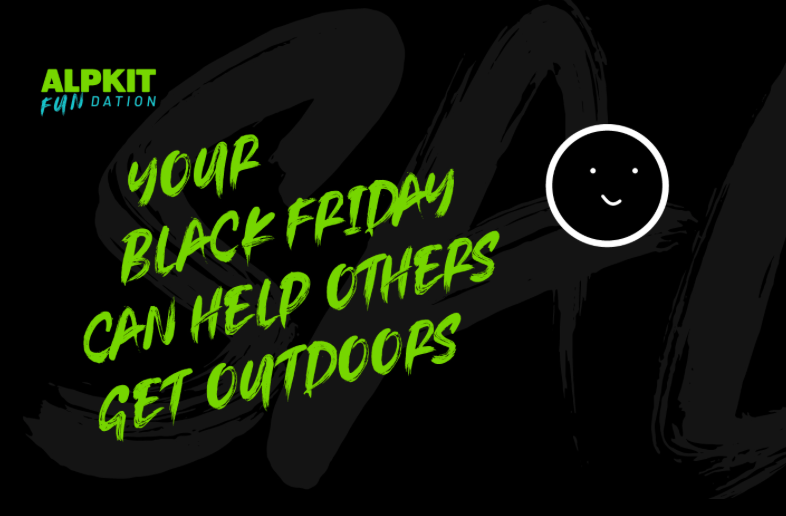 In addition to offering some juicy Black Friday deals, Alpkit will be doubling its donation to the Alpkit Foundation for the duration of the Black Friday sales period. All week, 2% of every sale will go towards helping as many people as possible get outdoors, to 'go nice places, do good things' whatever their circumstances. Alpkit Marketing Director Rob Savin says: "we've always been resistant to having a Black Friday sale, partly as we'd much rather be fighting our way to the top of a mountain than fighting our way down the high street. In the end though, we realised that we'd got a fantastic opportunity to turn the biggest retail week of the year into something good by putting a little bit back too. The double donation sale means that our customers get to go out and have fun in the outdoors with some fantastic value kit, and the Foundation benefits with every extra sale."
And for more Black Friday deals…
Sometimes it's nice just to get a few bob off that waterproof jacket you've been coveting all year. Never fear, there are plenty of outdoor brands and retailers offering Black Friday deals along more traditional lines. Browse some top offers at Ellis Brigham, Cotswold Outdoor, Blacks and Go Outdoors.
Subscribe to The Great Outdoors

The Great Outdoors is the UK's original hiking magazine. We have been inspiring people to explore wild places for more than 40 years.
Through compelling writing, beautifully illustrated stories and eye-catching content, we seek to convey the joy of adventure, the thrill of mountainous and wild environments, and the wonder of the natural world.
Want to read more from us?