It's great to make eco-conscious buying choices, but one of the best ways to cut your outdoor gear's carbon footprint is to prolong the life of your current kit. Here's how.   
Banish the mud monster
Caked-on mud is the bane of all boots, particularly leather ones. Rinse them well after ever trip and use a soft-bristled brush (an old toothbrush works well) to clean dirt out of crevices. 
Dry boots (with care)
It might be a faff, but try to take insoles and laces out of boots and then stuff them with newspaper prior to rinsing. You'll stop excess moisture working its way inside and make them easier to dry. Re-stuff with paper after cleaning and leave them somewhere warm-ish, dry and away from a direct heat source to prevent cracking.    
Spot clean shells 
Endless washing shortens the life of shell jackets, but bacteria can cause delamination around neck and cuffs. The answer is to spot clean areas that attract dirt or come into regular contact with your skin. When you really have to wash them, do it on the lowest temperature setting possible.       
Repair holes in tents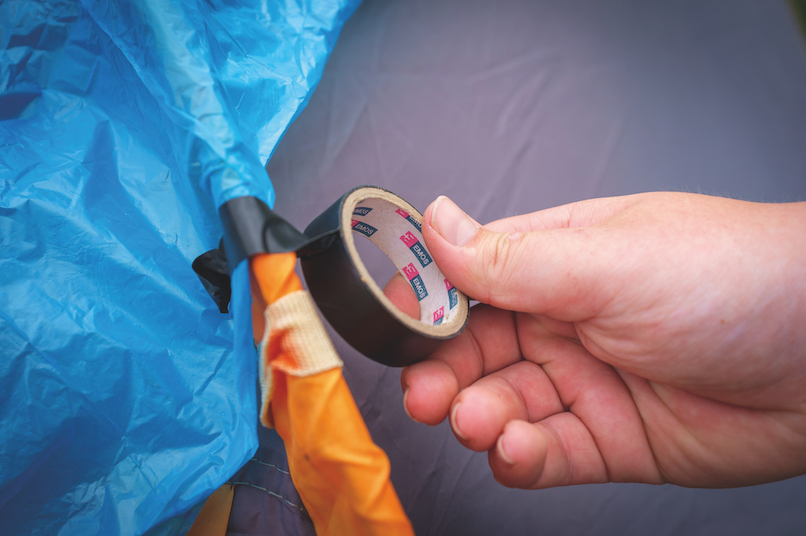 Don't ditch a tent because of a few pinprick holes. You can repair them yourself using silicone tent sealer, which doubles up as a seam reinforcer. Duct tape can also work wonders in the short term.     
Give your tent some sunscreen
UV rays don't just damage your skin – they also degrade tent fabric, causing it to age more quickly. You can eke out the life of your tent for years by using aftermarket UV protection products.  
Use a delicates bag for underwear
Vests, thin baselayers, and other delicate garments will last for longer if you wash them in a delicates bag.  
Read the care label
How many of us have destroyed pricey baselayers or shrunk socks to child-sized proportions in the wash? There's a simple way to avoid this – read the label and follow washing instructions to the letter.
Baking soda is a miracle worker
Dirt cheap and eco-friendly to boot, it can be put to all sorts of gear-washing uses. Mix a tablespoon with warm water to clean water bottles and hydration packs, then store them in a cool place with the caps open.   
Use the right detergent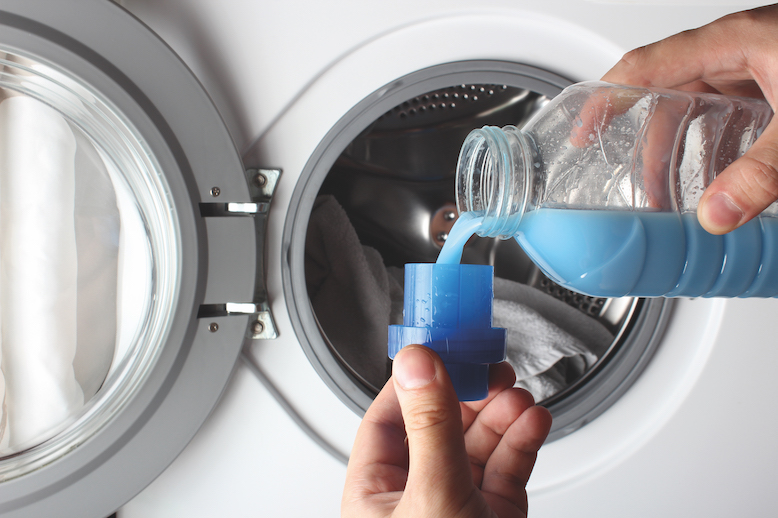 Down, shells, merino wool and other technical materials will all survive longer if you wash them with specifically designed detergents. For other clothing, use a general mild, non-bio detergent.   
Avoid fabric softener
They might smell nice, but fabric softener and dryer sheets both leave behind residues that destroy the wicking qualities and water repellency of your gear. Steer clear.   
Play ball with your down
Tumble-drying down jackets and sleeping bags with drying balls or tennis balls will stop the feathers clumping together and restore the loft.   
Never compress down
Avoid storing down sleeping bags for long periods inside stuff sacks. Instead, loosely stow them in large, breathable sacks and leave them somewhere cool and dry.   
Repair to reuse
From broken zips to ripped seams, most gear flaws can be repaired. Some brands, such as Gore-Tex, Keela and Montane, offer in-house repair services. It's also worth checking out specialist outdoor repairers like LSR. 
This article is published in partnership with GP Batteries as part of our latest 'Tread Softly' series on sustainability in the outdoor world. Find out how rechargeable batteries can help cut your environmental impact (Sponsored).

Read the full Tread Softly special in the February 2020 issue of The Great Outdoors.