Our guide to women's day packs: what to look for, essential features, and a comparative review of top models.

By Judy Armstrong
This gear guide was first published in the July 2018 issue of The Great Outdoors.
Contents
---
What is a day pack?
To no-one's surprise, the once-straightforward 'day packs' category has split into several sectors. These now include ultra-light body vests for fell running and racing, 5–10 litre hydration packs with pockets for emergency extras, fast-and-lights at around 15–20 litres and the traditional 25–35 litre range.
We're looking at the 25–35 litre category. In general, these are best for day walks when you're carrying a light to moderate load, scrambling or via ferrata where you need to carry bulkier or heavier kit (harness, helmet, possibly ropes) to your route, and hut-to-hut hiking when you require moderate capacity and load carrying ability. Plus, of course, ski day/short tours or multi-day mountain bike routes, when your gear has to be contained, and balanced, on your back.
As a minimum, a good 25–35 litre pack should be equipped to carry a hydration system – ideally an internal bladder, or side pouches for bottles – and be secure while you move. On the larger packs the hipbelts should have enough rigidity to carry a load up to 6kg without sagging or letting the base of the pack hang over your backside.
"At the end of the day, your pack should be comfortable on your back"
Many packs now feature back systems with an air gap. Retailers find these a relatively easy sell based on ventilation, which can reduce the feeling of a sweaty back. But because of the gap these 'bouncy back' systems carry the weight away from the body, with the sensation of the pack levering off the base/hips and hanging out at the top. I have never worn one that I liked. I really did try, for this test, but I remain firmly of the opinion that a pack with a gap any bigger than 10mm cannot be comfortably carried with the kind of load that justifies a 25–35 litre pack.
Pack 'furniture' – the pockets, loops and buckles inside and out – varies between brands but I look for the means to carry an ice axe, at least one decent-sized external pocket with easy access, side compression to stabilise a load (big or small) and an internal pouch for a water bladder. Testing these packs flagged up the variation in where, and how, shoulder straps attach to the back panel, and how much that affects the way a load carries; this ties in to top tension strap functionality.
At the end of the day, your pack should be comfortable on your back, and stable when you move in any direction, bearing in mind your chosen sport. I hope one of these works for you; now let's get out there and enjoy summer.
Features
Fit. Check the size before you buy. Many small packs have short backs, so when taller people lengthen the shoulder straps in order to locate the hipbelt or waist strap, the chest strap sits too high and top tensions straps are too low.
Hydration. Think about water. Some packs are set up to carry bottles, while others have dedicated pouches against the back panel for water bladders. You must be able to suspend a bladder, otherwise it will slump to the base of the pack and form an uncomfortable bulge. You should also be able to secure the tube externally on a shoulder strap.
Hipbelt. Check the hipbelt for length (a long belt may not cinch close enough on a slim waist) and ensure that it is shaped/sturdy enough for a load of at least 3kg. Even a minimal weight is uncomfortable if it's hanging directly off your shoulders.
Straps. Shoulder straps should attach to the back panel far enough apart to allow room for your neck and curve to sit comfortably around your bust. Taller people using short packs may find the shoulder straps finish too high, near the armpits. The sternum/chest strap should be able to slide for simple adjustment when the load bulk and weight change the way the pack sits.
Back system. All rucksacks make your back sweaty, but solid fabric panels will feel damper than mesh. Air-gap packs, built on the premise that they are cooler, hold the load away from your back, usually resulting in a feeling of being unbalanced. I am not a fan. A back system that curves with your body, rather than perching on it, will feel more stable at any speed.
Back length. Back lengths are not an exact science: some brands quote the distance between hipbelt base and where shoulder straps attach to the back panel, others to the top of the back panel or the top tension straps. In reality there is a reasonable margin for fit depending on how tightly you adjust the shoulder and top tension straps, plus some can be adjusted for length using Velcro panels or sliding bars.
Pack review
NOTE:
Weights: from my digital scales, brands' weights in brackets
Test load: 3.5kg up to 30 litres, 6kg 30+ litres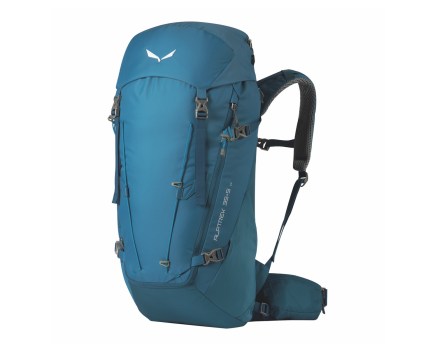 BEST BUY: A top women's day pack that works for big or small loads.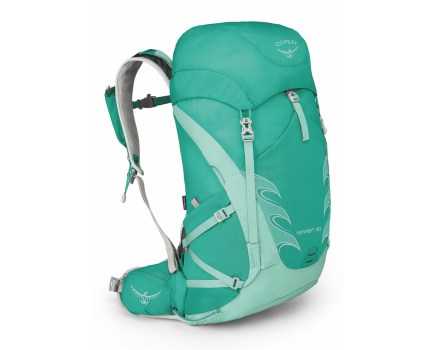 A good day pack, but not ideal for heavier loads.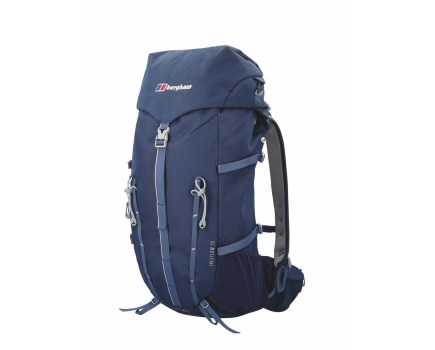 An affordable, well-made day pack – but the back system isn't the best.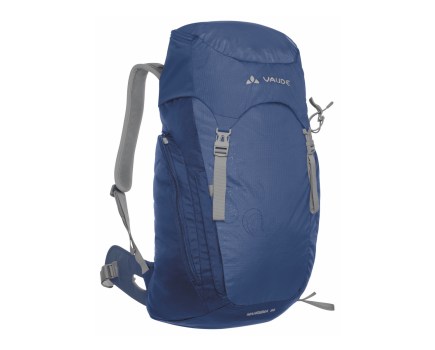 A well-built back with a raincover and useful pocket options.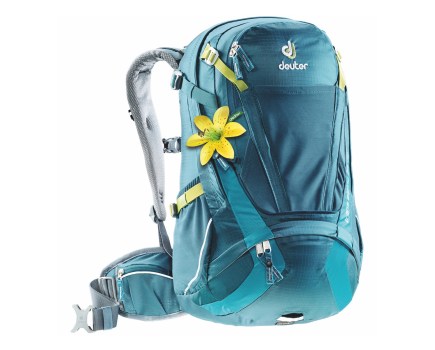 A stable pack with zip access that carries loads well.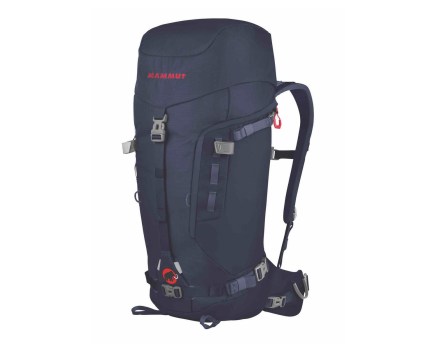 A durable pack with a detachable lid, great for carrying heavier loads.
Header image: Mikadun / Shutterstock