Light, packable, warm and comfortable, here are the best sleeping mats of 2023 according to our experts
A sleeping mat is a vital component of our kit list alongside a good sleeping bag if you want a comfortable night on the hills with a tent. It can be the difference between a decent night's sleep and a very bad one. The best sleeping mats won't just be comfortable to lie on but they'll also keep you warm and that's why insulation performance is perhaps the most important aspect of a sleeping mat to consider.
Sitting on a rock on the summit to enjoy the view on a chilly day, one can feel the warmth draining away – now imagine that same effect along the length of one's entire body, all night. And our sleeping bag is only half the story. As insulating as it may be, our body weight flattens out the insulation below us and minimises its effectiveness. The right sleeping mat will prevent downwards heat loss from your body and this should make your night safer and more comfortable.
A smaller pack size and weight are welcome when carrying something to a high camp, and it's worth experimenting to get the best fit. Mats are usually sold as solid, rolled-up cylinders, but you can flatten them and fold them into your pack. Careful pitching is important. It's easy to tear and deflate mats by catching a sharp rock under the tent, or accidentally rolling over onto crampons or stove parts in your sleep. Make sure you can repair a puncture, either with the manufacturer's kit or your own.
Practising inflation and deflation is also worthwhile – wrestling with new kit in a cramped tent in the rain is no fun at all!
How we tested them
Woodland ranger and outdoor gear expert Peter Macfarlane conducted our sleeping mat tests here. To achieve a consistent testing environment and accurate comparison, the mats were used in the same bothy and with the same 3-season sleeping bag in similar damp and cool weather conditions. All the mats were weighed by Peter on his own digital scales.
Features to look for in a sleeping mat
R-value and shape
The R-value is a standardised measure of resistance to heat loss. When applied to sleep mats the R-value indicates how well the mat will insulate us from the ground temperature. A low value around 1 might be adequate on summer camps, whilst a value of 4 or above will help to insulate against frozen ground.
Typically, mats come in two shapes. Rectangular mats offer improved comfort and allow us to move around in our sleep with less chance of touching the ground, but they take up more floor space and will weigh more. Mummy mats taper towards our feet and work well in smaller one-person tents, but feet can slip off more easily whilst asleep.
Weight
If we're based at a low-level campsite and walking the hills with a return to camp for bed, a larger and heavier mat will likely be fine. If we're carrying our overnight gear across the hills, a lighter mat will be very welcome. There is always a balance to be struck between weight and performance, depending on our plans.
Inflation
Self-inflating mats have compressed foam inside that expands when the air valve is opened. All the mats in this review must be inflated manually. All can be inflated by blowing into an air valve on the mat itself, but some models come with extra sacks that can be used as bellows to inflate the mat.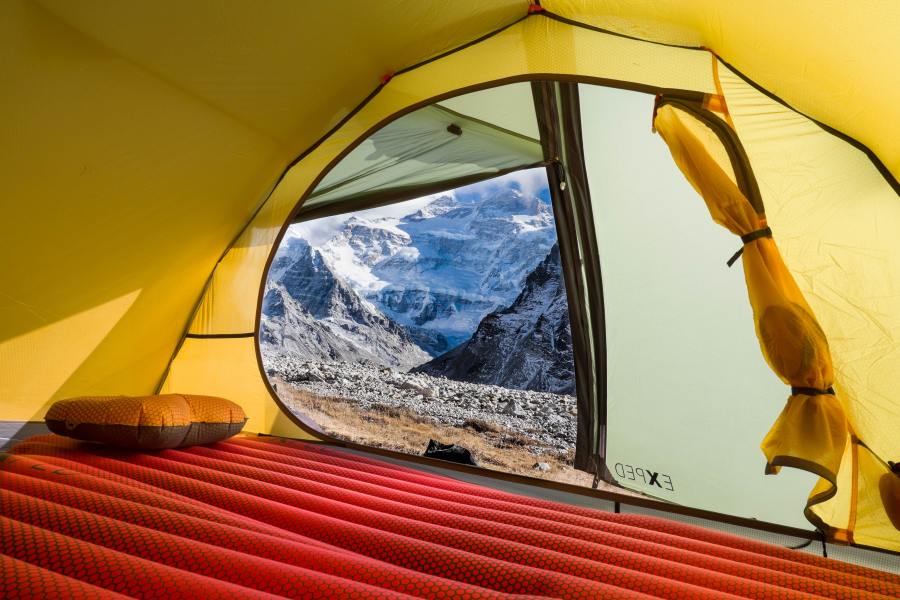 These can prolong the life of the mat by reducing moisture inside (from one's breath), but can be fiddly and time-consuming, especially in restricted tent space. It's worth noting that mats don't have to be fully inflated, and that you can adjust for your own comfort level.
Fabric and construction
The fabric used must be supple and durable enough for multiple inflation and storage cycles. It must be puncture-resistant to prevent a night on cold or stony ground. Look for puncture repairs kits included with your mat, or take your own on camps.
Construction types vary greatly from simple sheets of foam to down-filled mats for sleeping on snow. Here we've concentrated on a middle range, useable in varied conditions (outside the true depths of winter). Fabric and manufacturing technology have advanced greatly, meaning that modern mats can achieve a relatively high R-value without incurring a weight penalty.
Variety
Some products can still be found in a women's-specific format, with differing levels of insulation and different sizing. Current models come in different lengths and widths so you can pick one that best suits your body shape.
The best sleeping mats 2023: our expert picks
This article will provide you with knowledge on some of the best sleeping mats around to help you make a judgement on your next purchase. We've tested all types of mats from mummy mats, which are more suited to one-person tents, to wide rectangular mats which offer an improved comfort. This guide covers sleeping mats from brands such as Rab, Alpkit, Exped and many more.
Best in test: Rab Stratosphere 5.5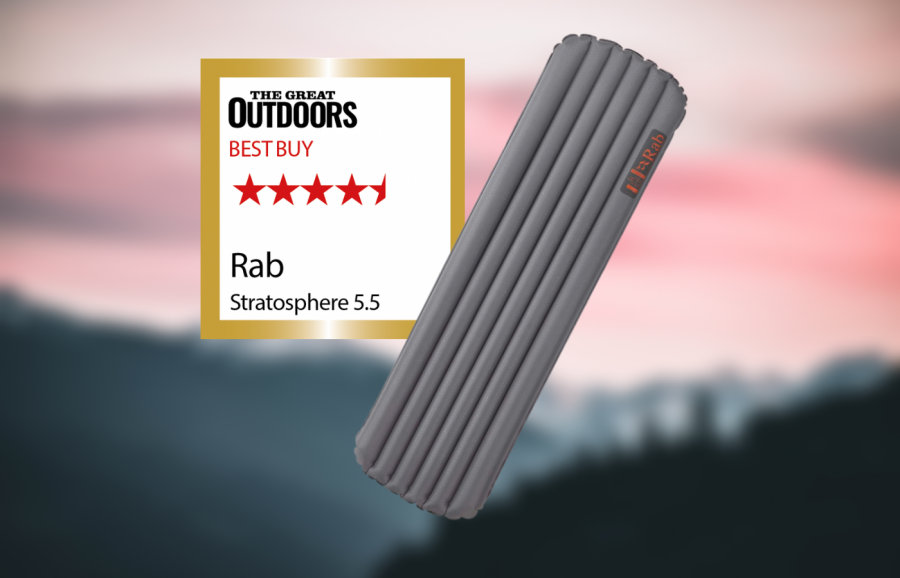 Pros: Warmth, comfort
Cons: Weight
RRP: $140 | £120
Weight: 816g
Rating: 4.5/5
Type: air | Materials: 75D Recycled Polyester, Stratus R 100% recycled polyester 250gsm insulation | Dimensions: 183x51cm (R) | Thickness: 8cm | Sizes: Regular + Long/Wide (1060g, 196x64cm) | Rating: R-value 5.5
The Stratosphere has the highest R-value in the review, making it an excellent sleeping platform. It is a narrow mat with enlarged outer lengthwise baffles that help keep the user centred. It has thick synthetic fill that insulates well from the ground, but does add to bulk. A basic puncture repair patch and an inflation pump sack are included, making it a great-value and well-designed year-round choice for wild camping and multi-day trips.
Read more: Rab Stratosphere 5.5 review
Available from: rab.equipment
Alpkit Cloud Base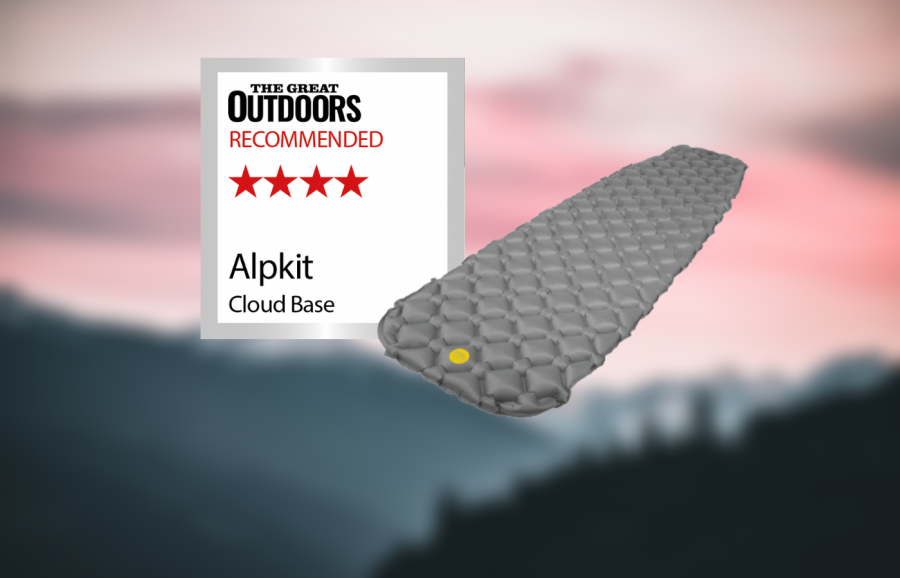 Pros: Weight and packability, price
Cons: Low R-value
RRP: $64.99 | £50
Weight: 506g
Rating: 4/5
Type: air | Materials: 20D nylon with TPU laminate | Dimensions: 189x56cm | Thickness: 5cm | Sizes: one size  | Rating: R-value 1.4
The Cloud Base has a different construction to the other models in the test, consisting of a matrix of air pockets in two different sizes. This gives it a distinctive texture and helps to keep feet from slipping off the tapered end of the mat. On rough ground, it does bed down well and inflation and deflation are simple. It packs down to 28x8cm in its stuffsack and comes with a puncture repair kit. Its low R-value makes it a fair-weather-only choice, but its relatively modest weight and robust fabric make it an excellent choice for wild camps in the summer hills.
Read more: Alpkit Cloud Base review
Available from: alpkit.com
Exped Ultra 3R M Mummy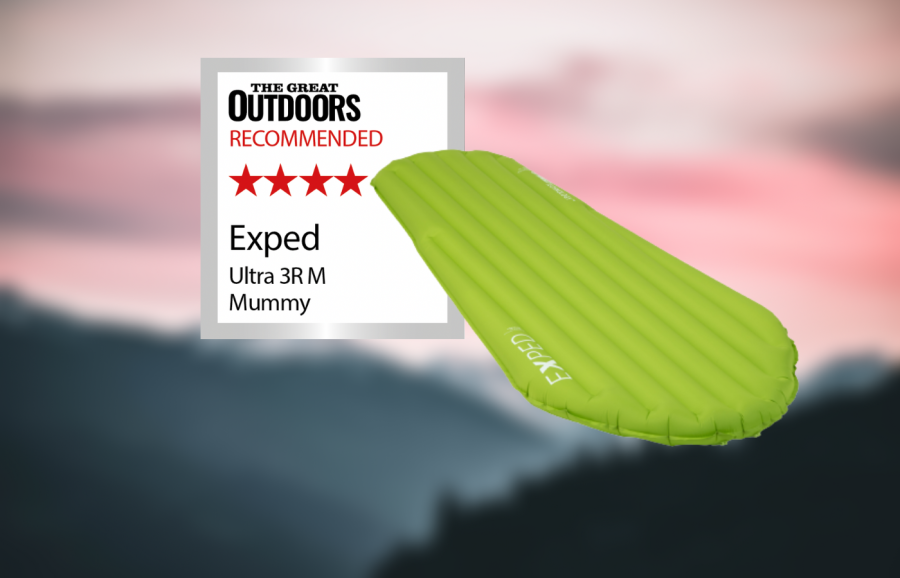 Pros: Weight and packability
Cons: Very tapered foot
RRP: $159.99 | £150
Weight: 360g
Rating: 4/5
Type: air | Materials: 20D recycled ripstop polyester, 60gsm Texpedloft microfibre bluesign-certified | Dimensions: 183x52cm (M) | Thickness: 7cm | Sizes: Medium + Medium/Wide (440g, 183 x 65cm) + Long/Wide (465g, 197x65cm) | Rating: R-value 2.9
The Exped Ultra is the lightest mat in the review and packs down to 21x10cm in its supplied stuffsack, making it a good choice for high camps or multi-day trips. It is comfortable and thick with a smooth surface, and is warm with light microfibre insulation. Despite its low weight, the fabric feels tough and there is a supplied repair kit. Inflation and deflation of the longitudinal baffles is straightforward using two valves, and a separate pump bag for inflation is provided.
Read more: Exped Ultra 3R M Mummy review
Available from: exped.com
Sea To Summit Ether Light XT Insulated Mat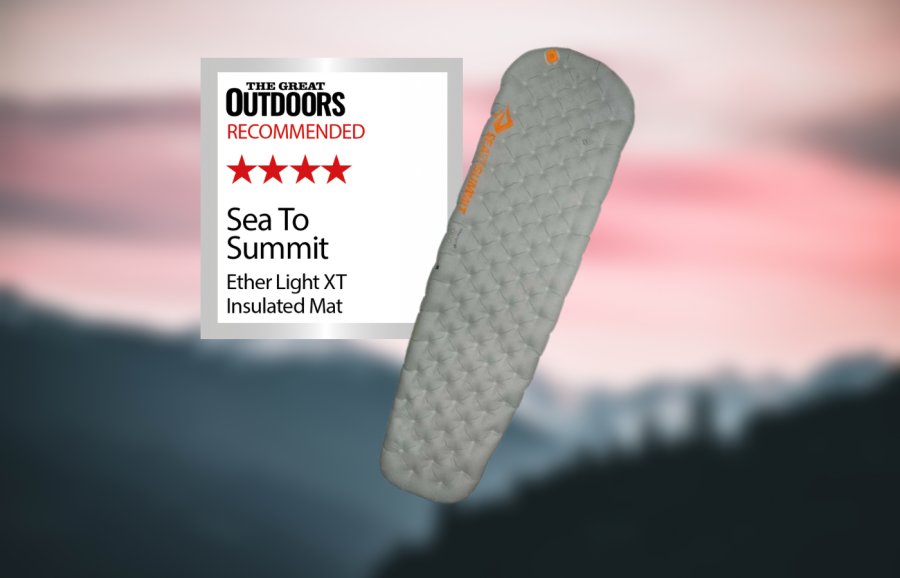 Pros: Weight, warmth
Cons: Price
RRP: $219 | £170
Weight: 464g
Rating: 4/5
Type: air | Materials: 30/40D nylon, Thermolite insulation | Dimensions: 183x55cm (R) | Thickness: 8cm | Sizes: Small (400g, 168x55cm) + Regular + Large (560g, 198x64cm)  | Rating: R-value 3.2
The Ether Light is a thick, gently rounded mummy shape with Thermolite insulation, an R-rating of 3.2, and a pack size of 23x12cm with the supplied stuffsack. A repair kit includes a variety of patches and a pillow attachment system. The quality and performance of the Ether Light is high, with a price to match.
Read more: Sea To Summit Ether Light XT Insulated Mat review
Available from: seatosummit.co.uk
Therm-a-Rest NeoAir XLite NXT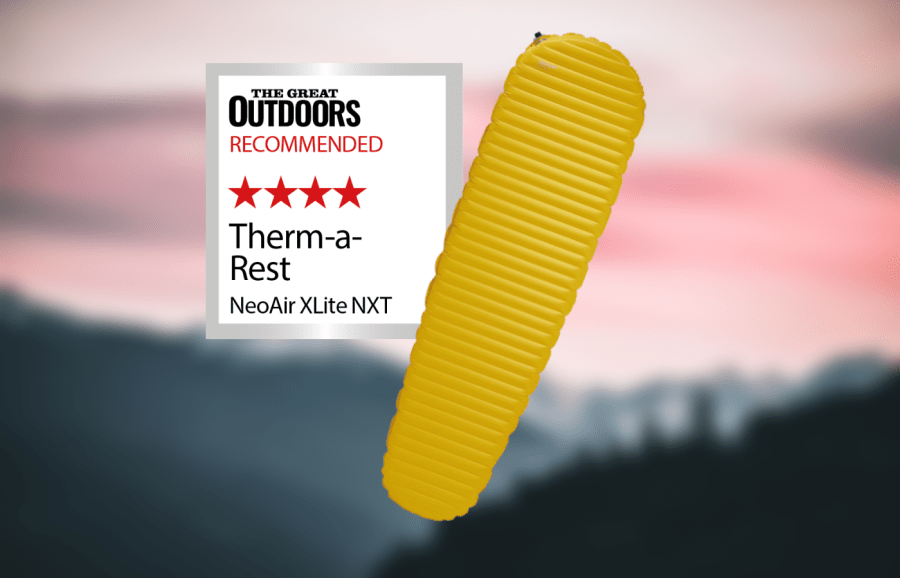 Pros: Weight, packability, warmth
Cons: Price
RRP: $209.95 | £210
Weight: 378g
Rating: 4/5
Type: air | Materials: 30D rip HT nylon, polyurethane | Dimensions: 183x51cm (R) | Thickness: 7cm | Sizes: Short (330g, 168x51cm) + Regular + Regular Wide (440g, 183x64cm) + Regular Long (470g, 196x64cm) | Rating: R-value 4.5
The NeoAir is a compact, rounded mummy shape with a high R-value of 4.5 and a small pack size of 20x13cm. It is easy to inflate and has a repair kit with cleaning wipes and stick-on patches. Performance and low weight make it an excellent choice for high camps and multi-day trips, but it does come at a premium price.
Read more: Therm-a-Rest NeoAir Xlite NXT review
Available from: thermarest.com
Nemo Quasar 3D Insulated Long Wide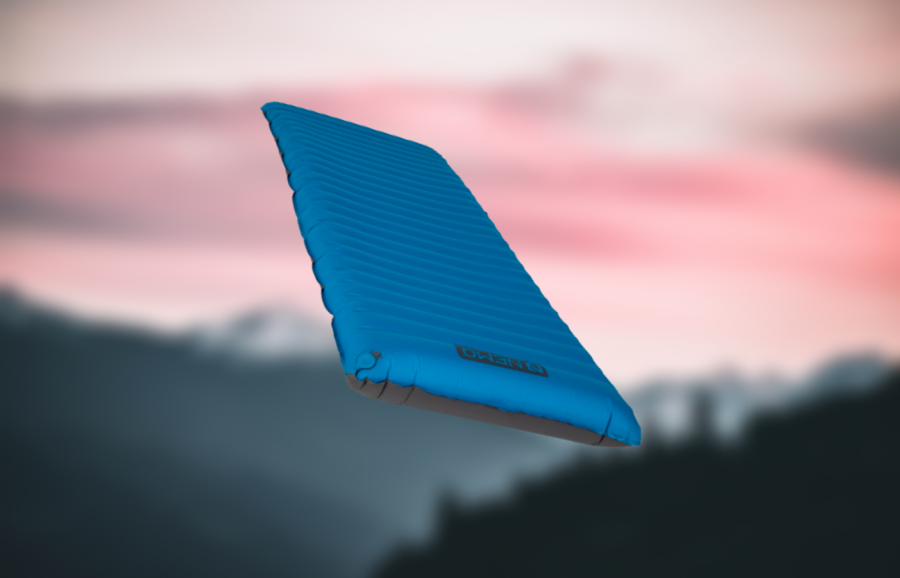 Pros: Comfort, warmth
Cons: Weight 
RRP: $199.95 | £200
Weight: 944g
Rating: 3/5
Type: air | Materials: 30D 100% PCR PU polyester ripstop, bluesign-certified, PrimaLoft 100% PCR | Dimensions: 193x64cm (L/W) | Thickness: 9cm | Sizes: Regular (790g, 183x51cm) + Regular Wide (930g, 183x64cm) + Long Wide | Rating: R-value 3.3
The Quasar is a comfortable and secure camp mattress, but it is heavy and the large stuffsack pack size makes it best suited to lower-level camps. Thick, 9cm deep side-to-side baffles and the large footprint result in a squishy mattress and the potential to feel the ground when sitting or lying on one's side. The R-value is high at 3.3 with Primaloft recycled insulation for cold-night comfort, and the included repair kit is faff-free.
Read more: Nemo Quasar 3D Insulated Long Wide review
Available from: nemoequipment.com
Therm-a-rest Prolite Plus Short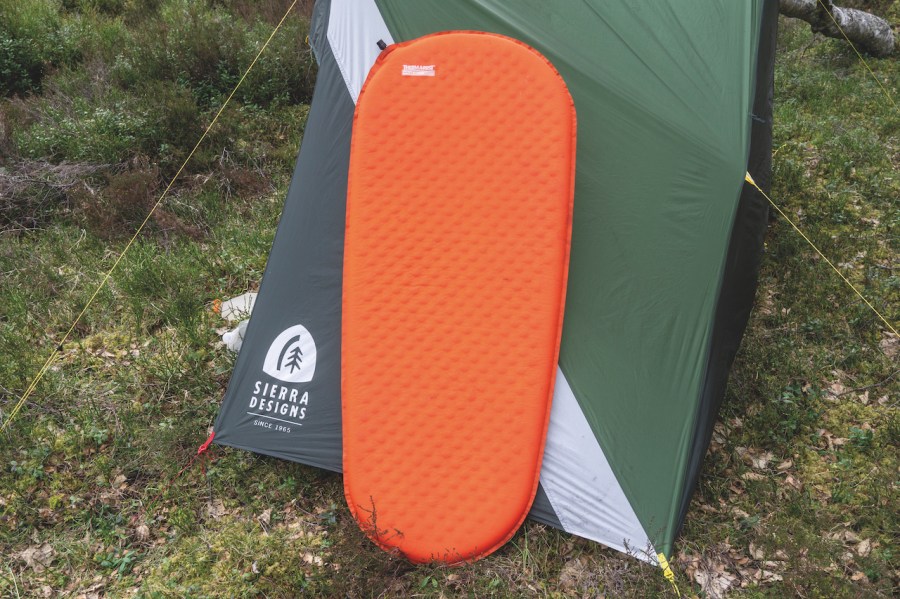 Pros: lightweight, compact, comfortable, warm, durable
Cons: nothing
RRP: $105 | £110
Weight: 0.99 lb | 450g
Rating: 5/5
Type: self-inflating | Materials: polyester shell, diagonal-cut foam inner | Dimensions: 119 x 51cm | Thickness: 3.8cm | R-value: 3.2
This lightweight sleeping mat has been used extensively by our gear editor Chris Townsend who gave it a gold star 5 out of 5 review. "This is the best mat reviewed for warmth, weight and cost," says Chris. "It's suitable for year round use – I've slept on snow and frozen ground and felt no ground cold coming through."
It's a short mat that's designed for those minimalists who, for the sake of keeping their pack weight low, are happy to forgo any padding or insulation from the knees down. In mild to warm conditions when the ground temperature isn't low, many backpackers will find this will be more than adequate for a good night's sleep. That's said, those who like a bed-like luxuriously soft and cosy night's sleep might want to look elsewhere.
This mat uses an open cell foam insulation structure, so it sits in the middle between fully inflatable sleeping mats and classic closed cell foam mats. This means it doesn't have the bouncy, lilo-like feel of an air mat but also has the slightly chunkier packed size of a closed cell foam mat.
It's fully self-inflating. All you need to do is open up its valve and it'll do all the hard work itself – though it will usually require a puff or two just to get it up to pressure. It's also, from our experience, quite durable too. That's thanks to its high denier fabrics which are designed to withstand a bit of abrasion.
More info: thermarest.com
Lomo Folding Camping Mat
Pros: tough, can't deflate, low cost
Cons: bulky, not that comfortable
RRP: £20
Weight: 0.90 lb | 410g
Rating: 4/5

Materials: closed-cell cross-linked polyethylene (XPE) foam | Dimensions: 180 x 57cm | Thickness: 2cm | R-value: 2.0

This comes recommended by TGO gear editor Chris Townsend who awarded it four out of five stars following his tests. It's a mat that can be used by itself during summer camps and then, come winter, it'll serve excellently as that extra layer of insulation underneath an inflatable sleeping mat. Made from closed cell cross-linked polyethylene foam, this type of sleeping mat is lightweight and quite small in packed size and, perhaps more importantly, it's also very durable and reliable, being capable of withstanding the kind of punctures and abrasions that would condemn an inflatable mat.

The reason it's shiny, by the way, is because it has a heat reflective coat and it also has little eggbox-like idents to trap insulation. The R-value is therefore a respectable 2.0.

This costs substantially less than most inflated options out there, making it a great value option for casual campers.

Available at: lomo.co.uk