Peter Macfarlane has been out testing sleeping mats in a variety of conditions, here are his thoughts on the Exped Ultra 3R M Mummy…
The Exped Ultra is the lightest mat in the review and packs down to 21x10cm in its supplied stuffsack. As a result, it's easy to tuck away in the corner of a rucksack and a good choice for high camps or multi-day trips. The low weight stems from the fabric and construction used, but also from its overall size.
I tested size M, the smallest of the three Exped Ultra Mummy sleeping mat models. It is very neat with quite a sharp taper into the foot end, which makes it easy to slip off whilst sleeping. Larger sizes come with more weight and a larger pack size. 
The Exped Ultra is comfortable and thick with a smooth surface, and I can sit cross-legged on it without feeling the ground. It's warm too, with light microfibre insulation, and is usable well into colder weather. Despite the low weight the fabric feels tough, and I've found no signs of abrasion from either worn wooden bothy bunks, or a tent on rough grass.
There is a supplied repair kit if you do pick up a puncture. Inflation and deflation of the longitudinal baffles is straightforward using the two valves, and a separate pump bag for inflation is provided.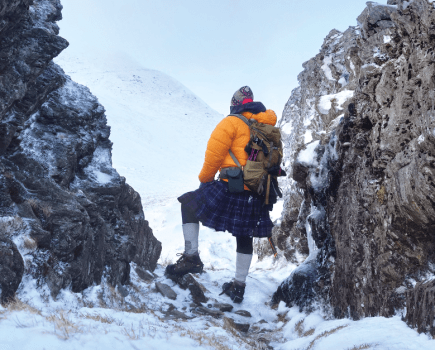 Written and tested by Peter Macfarlane
To achieve a consistent testing environment and accurate comparison, the mats were used in the same bothy with the same 3-season down sleeping bag, in similar damp and cool weather conditions. All the mats were weighed by Peter on his own digital scales.