Peter Macfarlane has been out testing sleeping mats in a variety of conditions, here are his thoughts on the RAB Stratosphere 5.5…
The RAB Stratosphere has the highest R-value in our guide to The best sleeping mats , which makes it usable right into winter conditions, although this does increase the weight. The rounded rectangular shape makes for an excellent sleeping platform. It is a narrow mat but has enlarged outer lengthwise baffles that are designed to keep the user centred. I found that whilst my elbows and my knees sometimes slipped off the mat when turning, the RAB Stratosphere design did help keep me in the middle of the mat when sleeping.

It's a high-volume mat but I have yet to touch the ground whilst sitting cross-legged or lying sideways. The Stratosphere sleeping mat has thick synthetic fill that insulates well from the ground but does add to bulk. Despite this, the stuffsack measures an impressive 25x14cm. A basic puncture repair patch and an inflation pump sack are included. 
Although the weight is high, this is a great-value and well-designed year-round choice for wild camping and multi-day trips.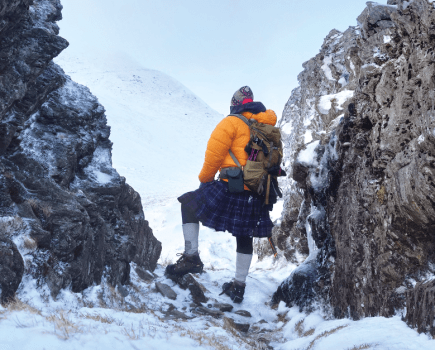 Written and tested by Peter Macfarlane
To achieve a consistent testing environment and accurate comparison, the mats were used in the same bothy with the same 3-season down sleeping bag, in similar damp and cool weather conditions. All the mats were weighed by Peter on his own digital scales.