Peter Macfarlane has been out testing sleeping mats in a variety of conditions, here are his thoughts on the Ether Light XT Insulated Mat…
The Ether light XT sleeping mat has a thick, gently rounded mummy shape. In use, I found my elbows slipped off whilst sleeping, perhaps more to do with the rounded edges than the mat width. The Thermolite insulation is held in a matrix construction with anchor points all through the mat, and there are no long seams or baffles. The Ether Light XT is warm enough to use into the colder months with an R-rating of 3.2, and the weight is manageable for use on high camps and multi-day trips.
The pack size is decent enough at 23x12cm with the supplied stuffsack. This stuffsack doubles as a pump sack, which is a little faffy, whilst the dual valve works well on its own. A comprehensive repair kit includes a variety of patches. 
Also included is a pillow attachment system with printed markings on the mat and instructions on how to attach the pillow. I tested the optional Aeros Pillow Ultralight (54g, £30) with the mat, which works very well for minimal additional pack size and weight. 
The quality and performance of the Ether Light XT is high, with a price to match.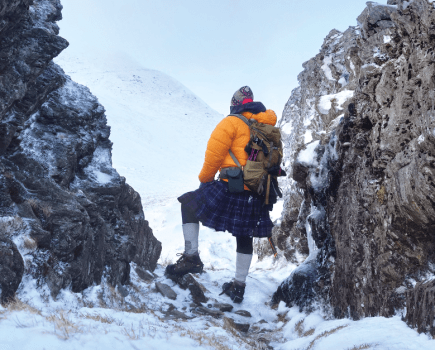 Written and tested by Peter Macfarlane
To achieve a consistent testing environment and accurate comparison, the mats were used in the same bothy with the same 3-season down sleeping bag, in similar damp and cool weather conditions. All the mats were weighed by Peter on his own digital scales.