Peter Macfarlane recommends the Alpkit Cloud Base sleeping mat for its unusual approach.
The Alpkit Cloud Base sleeping mat has a markedly different construction to the other models in the test, consisting of a matrix of air pockets in two different sizes. This gives the Cloud Base a very different feel in use. Lying on it, it has a noticeable texture which I can feel even through the down fill of the sleeping bag.
This isn't unpleasant by any means and seems to help me keep my feet from slipping off the tapered end of the mat whilst asleep. However, there are downsides to this construction. When sitting cross-legged or kneeling, the ground can be easily felt in the gaps between the air pockets. This doesn't happen so readily with a more standard mat design. 
On rough ground the Alpkit Cloud Base does bed down well, with the matrix design absorbing lumps and bumps in a way that might cause concern with those other designs. Inflation and deflation are simple through a single valve equipped with an internal flap that prevents air escaping whilst you inflate. It packs down to 28x8cm in its stuffsack and comes with
a puncture repair kit. 
The low R-value makes the Alpkit Cloud Base a fair-weather-only choice, but its relatively modest weight and robust fabric make it an excellent choice for wild camps in the summer hills.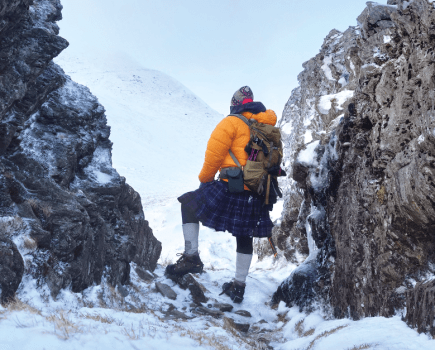 Written and tested by Peter Macfarlane
To achieve a consistent testing environment and accurate comparison, the mats were used in the same bothy with the same 3-season down sleeping bag, in similar damp and cool weather conditions. All the mats were weighed by Peter on his own digital scales.
This review first appeared in the Spring 2023 issue of The Great Outdoors.