Peter Macfarlane has been out testing sleeping mats in a variety of conditions. Here are his thoughts on the Nemo Quasar 3D Insulated Long Wide.
The Quasar 3D Insulated Long Wide has the largest footprint of the models in this review, and as such makes a very comfortable and secure camp mattress. However, it is heavy and the large stuffsack pack size of 27x15cm means the Quasar is best suited to lower-level camps. The wide rectangle shape allows for movement during sleep with reduced risk of one's feet slipping off, and it feels very natural and restful to lie on.
The Quasar 3D Insulated Long Wide has a thick, 9cm deep side-to-side baffles and the large footprint result in a squishy mattress and the potential to feel the ground when sitting or lying on one's side. Inflating the mat to its fullest reduces this, but equally this results in an exceptionally hard sleeping surface. It's worth noting that smaller sizes are available, which may address this issue to some extent, as well as dropping the overall weight and pack size. 
The Quasar 3D Insulated Long Wide has a hight R-value, at 3.3 with the inclusion of Primaloft recycled insulation for cold-night comfort. The fabric feels robust, and the included repair kit is faff-free, with a simple cleaning wipe and stick-on patch. Inflation and deflation are equally straightforward via the dual function valve, and a pump bag is included.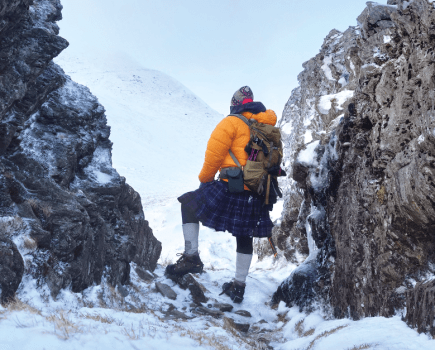 Written and tested by Peter Macfarlane
To achieve a consistent testing environment and accurate comparison, the sleeping mats were used in the same bothy with the same 3-season down sleeping bag, in similar damp and cool weather conditions. All the mats were weighed by Peter on his own digital scales.
This review first appeared in the Spring 2023 issue of The Great Outdoors.