Despite financial pressures – or indeed because of the squeeze – engagement with Black Friday continued to grow in 2022, with 49% of UK shoppers buying at least one item in the promotions and 63% of consumers agreeing that the financial concerns made Black Friday promotions more important than last year. This, according to Mintel's Trends and Black Friday Statistics market research. With that said, some brands are doing their bit to encourage people away from impulse shopping, setting an 'alternative Black Friday' example for less eco-conscious corporations.
Aside from unwanted or unneeded clothing ending up in landfill – and the environmental costs of manufacturing these garments in the first place – Money's calculations estimated that online shopping on Black Friday 2021 could have released approximately 386,243 tonnes of carbon emissions into the atmosphere. As stated in their 2021 'Dirty Delivery' report, that is equivalent to more than 215 flights taken between London and Sydney in just 24 hours. It is also roughly the same weight as approximately 3,679 blue whales.
Black Friday traditionally marks the start of Christmas shopping season over the final weekend of November. Many of us likely have expensive outdoor gear on our wish lists. While the need to spread the costs of upcoming festivities or simply take advantage of widespread deals is not only understandable but an economic inescapability for many in this climate, Mintel's report also found that 51% of Black Friday shoppers in the UK bought impulse purchases during the promotions in 2022.
Whether they shut up shop entirely, back conservation projects with their profits, or encourage more sustainable purchases, here are three outdoor brands turning their backs on Black Friday and its undeniably damaging impact.
Haglöfs closes its doors on consumer culture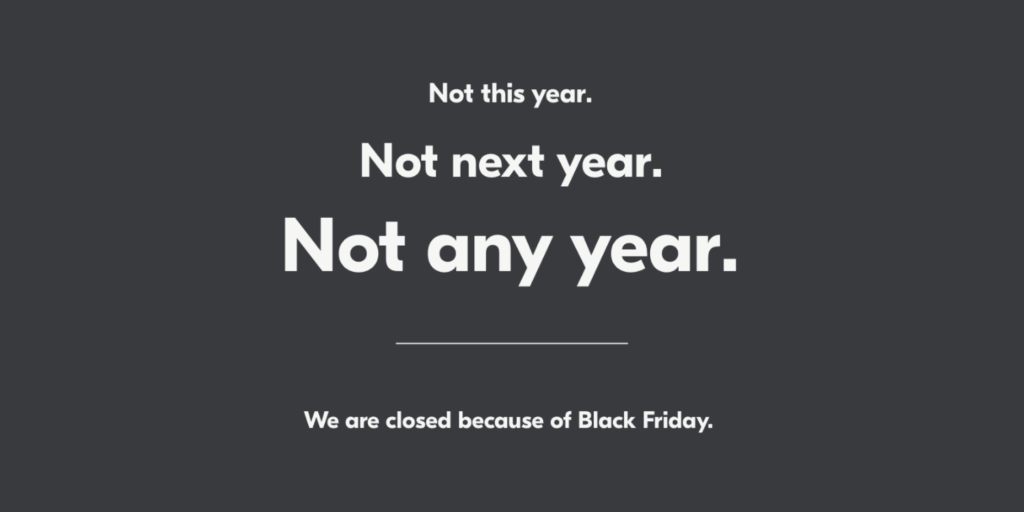 Haglöfs has been taking a stand against the environmental and social perils of excessive consumption for many years now. On Black Friday, Haglöfs has responded with actions ranging from increasing prices and giving profits to charities to promoting second-hand products instead. This year, Haglöfs won't do anything around Black Friday. Instead, they will close down all stores, operations and activities wherever possible and encourage staff to spend time outdoors. Haglöfs is "done enabling or contributing in any way to the most aggressively sales-focused day of the year."
"The environmental and social consequences of Black Friday are just too big for us to ever consider participating," says Fredrik Ohlsson, CEO at Haglöfs. "We hope that our contrary actions will at the very least help draw attention to the problems of excessive consumption and systematic and large-scale discounting which are taking us in the wrong direction."
Montane donates Black Friday marketing budget to Fix The Fells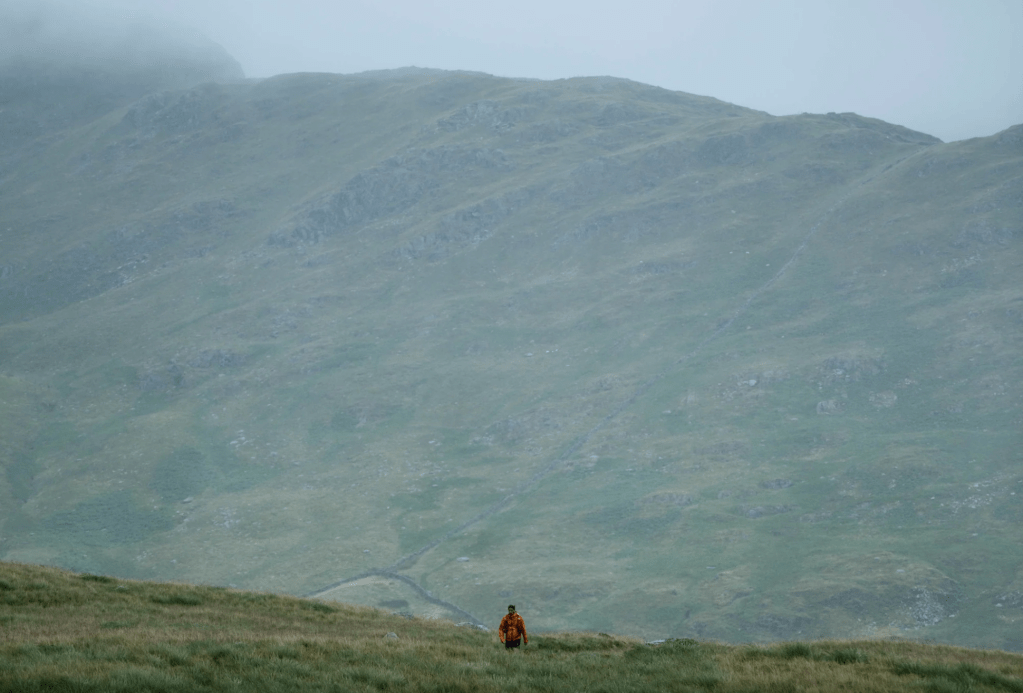 Giving back on Black Friday has been Montane's stance since 2019, supporting a range of environmental and climate-driven projects. The brand is committed to protecting the great outdoors and have chosen to support Fix the Fells by ripping up the Black Friday rule book and donating the marketing budget to the work of their volunteers. No deals, just good deeds.
The money donated will go directly towards the maintenance of upland Lakeland fells, in turn helping to combat the damaging effects of erosion in the region. Fix the Fells maintain over 344 upland paths, covering 410 miles (661km) and without this dedicated team of volunteers and rangers, the Lake District would be unrecognisable. Ultimately they ensure the National Park remains a special place for everyone to experience.
Osprey's green alternative Black Friday
Osprey has introduced a new community-centred Green Friday project for 2023 which allows outdoors people to vote for the conservation projects they wish the pack specialist to back this year. Osprey's Green Friday initiative is set to run from the 23rd to the 28th of November. During this promotional period, Osprey will offer 20% discount on selected products to its customers. More importantly, Osprey is committing to donate 20% of every sale purchase to support The European Outdoor Conservation Association's invaluable conservation efforts. What makes this year's Green Friday event truly unique is that Osprey is giving its customers the power to decide which conservation projects will receive their support. By participating in the vote, you can choose the project you wish to see Osprey endorse, ensuring it aligns with the values of the community.
"Last year, our Green Friday campaign made a significant impact by raising over 23,000 € for The European Outdoor Conservation Association (EOCA). These funds were instrumental in financing the association's work and its conservation initiatives across the globe," said Jérôme Boillat, Helen of Troy Vice President of Marketing, EMEA. "We believe in the power of our community to drive positive change. Our Green Friday campaign is not just about discounts and deals; it's a collective effort to support the environmental causes that matter most to our customers."
Keela's bright alternative Black Friday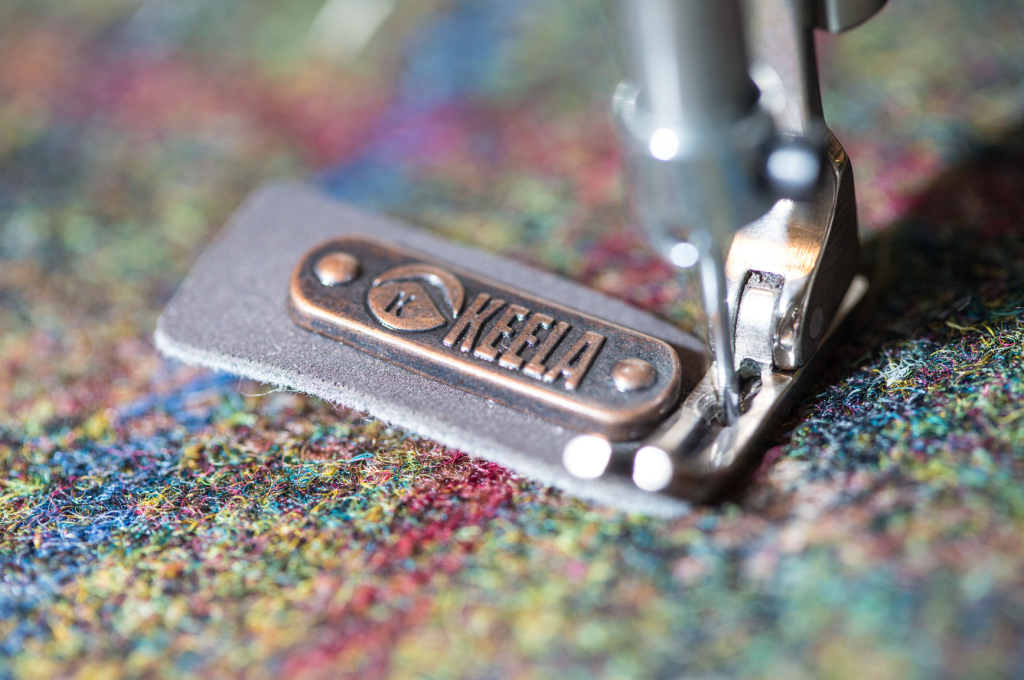 For the fifth consecutive year, Scottish outdoor brand Keela – winners of a TGO Award this year for their Legacy Project and commitment to sustainability – will forego heavy discounting in favour of donating the equivalent value to Cash For Kids. Over Black Friday, other brands typically offer items at a discounted rate in a bid to boost sales over the festive period. In a break from the norm, Keela will instead make a cash donation equating to the value usually set aside for Black Friday discounts. On other words, 15% of all sales (excludes returns/credits from sales) generated over the ten-day period will be given to the Cash for Kids charity to support their work across the year.
Read more: How to make your outdoor gear last for over 40 years