The best way to get the skills you need to climb snow-covered summits is to go on a winter skills course. Here's what a course at the Snowdonia-based Plas y Brenin can do for you. 
This advertising feature is sponsored by our friends at Plas y Brenin.
In 1955, Plas y Brenin was acquired for use as a national recreation centre, and it has been the home of true adventure and at the forefront of outdoor instruction in the UK ever since.
Its focus has never wavered from the importance of getting active outdoors in all its forms – and, amongst a diverse range of activities including paddle-sports, mountain biking, climbing, hiking and more, Plas y Brenin continues to offer winter mountaineering courses based in both the Scottish Highlands and at its home in Capel Curig, in the heart of Snowdonia.
Winter – it's the season we live for.
Do you want to:
Confidently enjoy the winter mountain environment; feel skilful and sure of what to do; master the techniques needed to use axe and crampons; navigate in a 'white-out'; understand winter weather and its effect on avalanche conditions?
Do you enjoy the challenges of cold and harsh weather, big days in the mountains, wilderness, remoteness, and learning?
Do you enjoy the feel of satisfaction from these types of experiences, and rosy cheeks as you sit by the fire with a full belly after dinner, reflecting on the day?
Given the amount of information available today, it can be tempting to take the self-taught path; but this could be a false economy. While it's possible to teach yourself some of the basics from magazine articles, YouTube and more, going it alone isn't without risks – especially if it's your first time in the winter mountains. There are more hazards in winter, and conditions can be hard to gauge for the inexperienced.
Additionally, you run the risk of picking up bad habits that can be tricky to shake! The non-obvious details can make all the difference. Plas y Brenin's instructors will help you to learn safe and efficient habits from day one. Personal experience is important, but tuition eliminates trial and error in those all-important early winter days out.
Gaining your foundation of winter mountain skills in a safe and responsible environment, with the help of Plas y Brenin's qualified instructors, will give you the tools you need for independent adventures. You can then adapt what you've learned and apply it to your own mountain ambitions, whether that includes classic winter Munros or progressing to graded climbing. A skills course will open up a world of potential.
Like all forms of mountaincraft, winter is a lifelong learning curve. There is always more to learn – which is part of the fun! Over time, even the very experienced can benefit from extra tuition to refresh their skills. If it's been a few years since you last had to navigate in a white-out, a top-up skills day could be ideal.
Why Plas y Brenin?
Learn from the best in the business.
Plas y Brenin's world-class team of highly experienced instructors is at the forefront of knowledge in the technical, human and environmental skills needed to excel in the outdoors.
It's the home of true adventure.
With courses covering every facet of winter mountaineering – from basic cramponing and ice axe skills to navigation, modern mixed climbing and Winter Mountain Leader training and assessment – Plas y Brenin offers something to suit every ambition.
Experience the best of Welsh winter as well as the Scottish Highlands.
The beautiful mountains of Snowdonia offer stunning winter challenges when wearing their 'winter coat', from thrilling ridge walks to wild summits, and Plas y Brenin is perfectly situated to make the most of them.
Winter skills courses offered by Plas y Brenin
WALES
Plas y Brenin delivers courses from Capel Curig, allowing easy access to Snowdonia's mountains. Winter conditions in Wales are not as reliable as in Scotland, but Plas y Brenin has extensive facilities, equipment and experience to ensure the essential learning is never missed, and the mountains are still enjoyed. Prices include full-board accommodation – unless otherwise specified.
Welsh winter skills – from £360
The perfect two-day introduction to winter hillwalking and mountaineering – no previous winter experience necessary. You'll be taken through the basics of clothing, equipment, safe travel on snow and ice, weather forecasting, navigation, avalanches and emergency procedures across two practical days on the hill.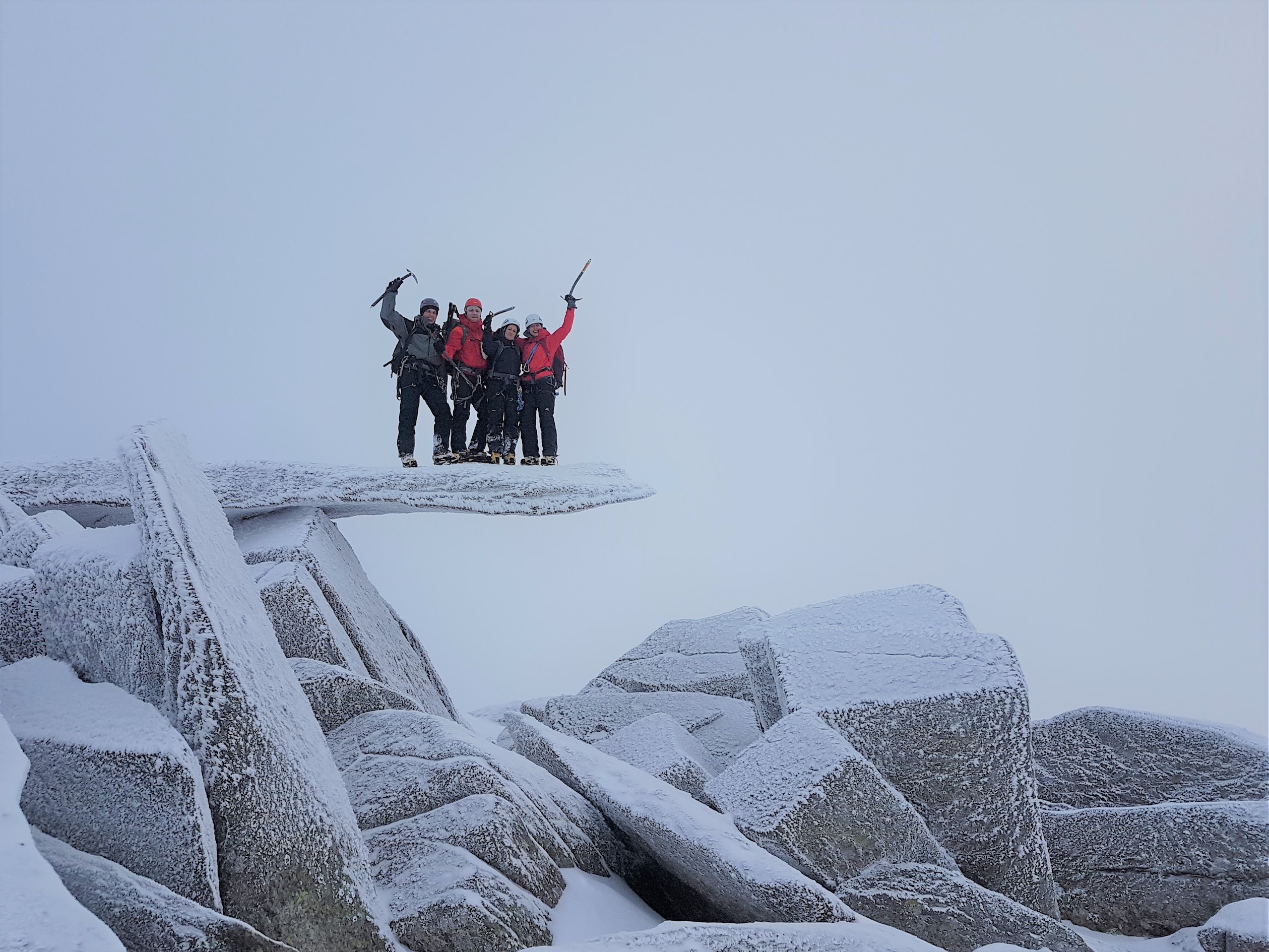 Welsh winter mountaineering – from £732
This five-day course in the mountains gives the aspirant winter mountaineer plenty of time to build on skills, helping you to feel confident on steeper or more exposed mountain routes. The course will refresh all the basics – navigation, equipment, ice axe and crampons, weather, avalanches and more – plus ropework to negotiate winter terrain like ridges and cornices, as well as emergency bivouacking skills.
Welsh winter scrambles – from £542
For the mountaineer with a solid base of experience, including summer scrambling, this two-day course will tackle Grade 1 and 2 scrambles in snowy conditions – including gully climbing if conditions allow. And with just two students per instructor, you'll benefit from the dedicated focus of working as a small team.
Winter Welsh 15 peaks challenge – from £789
A true test of fitness! This adventure will see you take on a guided journey attempting all of Snowdonia's 15 highest peaks over five days in winter conditions, led by one of Plas y Brenin's highly qualified instructors.
SCOTLAND
For the winter walker, the Scottish Highlands present both unexpected challenges and unparalleled rewards. The 4* Alltshellach Hotel on the shores of Loch Leven, Glen Coe, makes the perfect base for climbing and mountaineering. Prices include full-board accommodation.
Scottish winter skills – from £750
Take your first step to enjoying the mountains in winter with this intensive five-day winter skills course based in Glen Coe. You will build confidence in a wide range of winter-specific skills including equipment and clothing, secure movement on snow and ice, winter navigation, and understanding of avalanche risk.
Scottish winter mountaineering – from £875
Take on more challenging summits! This five-day course will help you become a
winter mountaineer ready to get out and experience the more technical UK mountains independently, and will deliver expert tuition on a full array of mountaineering skills – including how to move safely on ridges and in gullies with crampons, axe and a rope.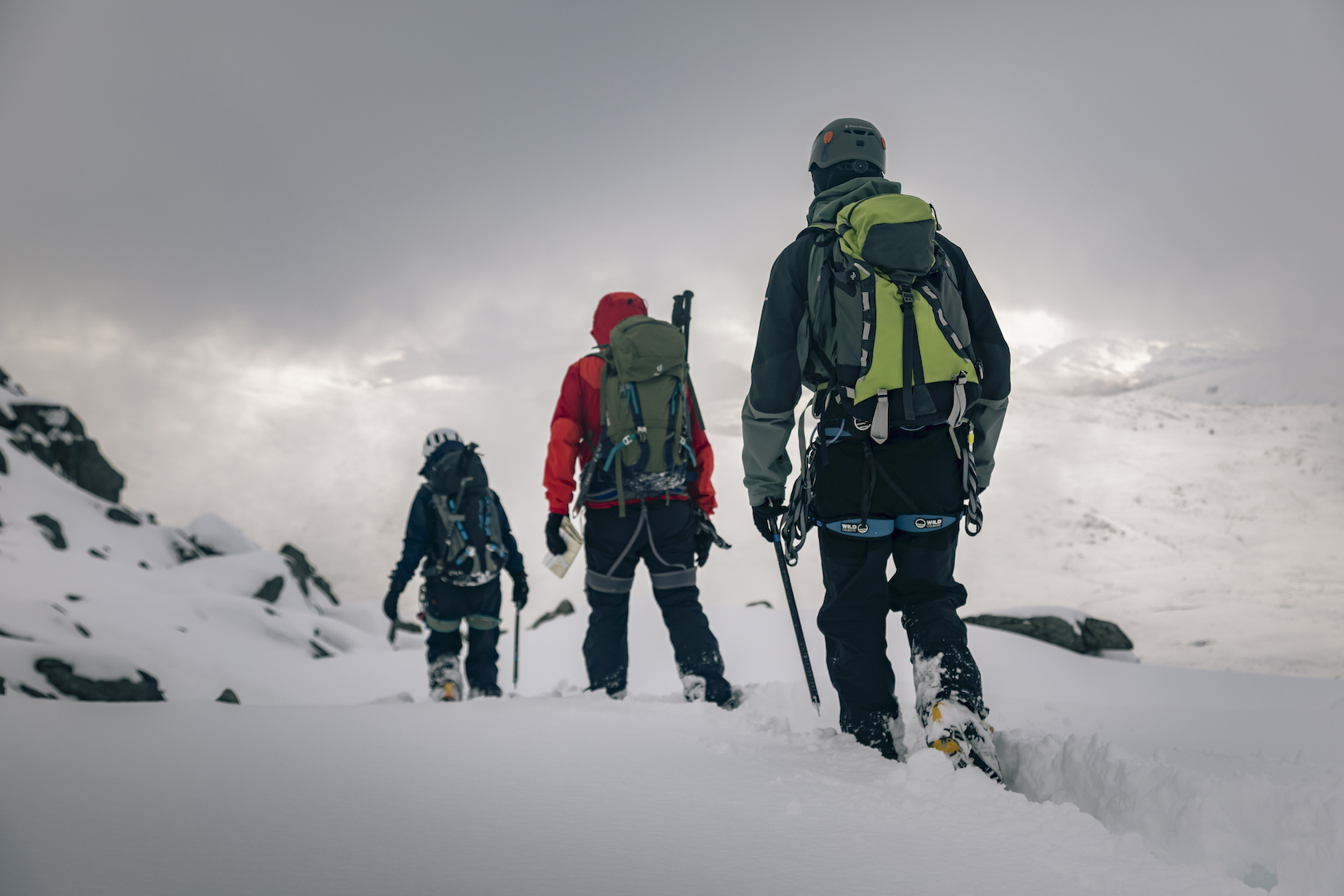 Scottish introduction to winter climbing – from £1100
Mountaineers with some experience of winter who want to progress to steeper climbing on classic graded routes should consider this course. Over five days, the course covers movement skills on snow, ice and mixed ground, efficient ropework, constructing belays, avalanche risk, route selection and more.
Scottish classic winter climbs – from £1100
Test yourself against some of Scotland's most iconic winter climbs, with Plas y Brenin's most experienced guides and instructors. This five-day course will be filled with climbing on classic ice and mixed Grade III and IV routes.
Winter Mountain Leader training – from £495
Want to take the next step and learn how to lead parties in the winter mountains? Over six days you'll learn how to lead effectively in the challenging winter environment. You'll learn how to pass on winter skills to your group and negotiate poor visibility, avalanche terrain, steep ground and cornices. You'll even spend a night out high in the mountains. This is the next-level course for qualified Summer Mountain Leaders.