Every year, 350 keen backpackers plot and walk their own routes across Scotland as part of The Great Outdoors Challenge. We invited the Challenge coordinators, Sue Oxley and Ali Ogden, to share their advice for anyone looking to create their own long-distance walk.
This feature was first published in the July 2018 issue of The Great Outdoors.
1. Think what is most important to you on your walk. Hills or valleys? Wild camps and/or somewhere to eat and drink regularly? Wild camping or campsites? Occasional B&B/hostel/hotel? Or all of the above!
2. Consider a theme – we have had TGO Challenge routes that seek out ancient sites, battle grounds, aircraft wreckages or just places to swim. Other people simply string together a few places they really want to visit.
3. Take inspiration from others. There are plenty of bloggers out there, particularly among the Challenge community (www.tgochallenge.co.uk/challengers-blogs-and-photos/) but remember this is your route, so make it your own.
4. Think about where you will start and finish – are they accessible by public transport? Is there a pub or café to provide a celebratory pint or cream tea when you finish?
5. Let the map talk to you! Physical maps you can spread out have an advantage here over digital ones. Start with a big-scale map and mark the places you want to go then swap to a 1:50,000 map to work out the detail. Quite often how you will link them will jump out at you.
6. You might find some of your chosen places just don't fit – so save them for another time.
7. There's a good reason why we request Foul Weather Alternatives (FWAs) to Challengers' high-level walking routes. If you are planning to stick to tops and ridges, what will you do if the weather intervenes? Make sure you have an FWA that you will enjoy – remember it can be a 'Feeling Weary Alternative' too – and don't be too proud to use it.
8. Don't over-plan. It is tempting to research every step but you risk losing the sense of adventure. When you turn a corner and find a stunning waterfall or the perfect pitch, it is all the more special when it is a surprise.
9. Scattering a few easier days in your route allows you time to recuperate and enjoy the delights of a proper bath or shower as well as resupplying.
10. Don't hurry – enjoy the planning process. A good route takes time to evolve. If you're not happy with part of it, come back after a few days and look again – you'll probably see a solution you couldn't see before. This is what wet winter evenings were made for!
---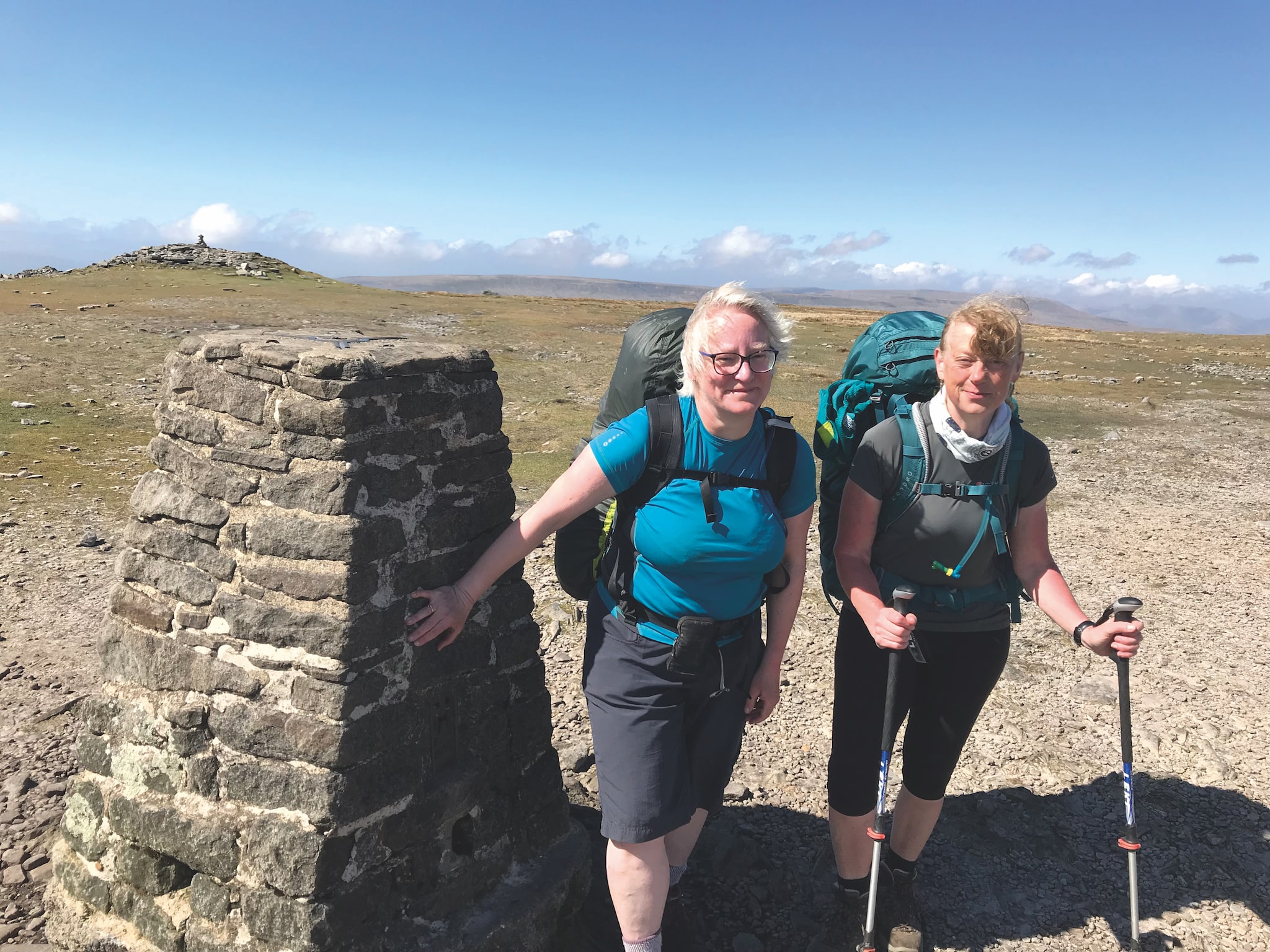 Ali Ogden and Sue Oxley are the coordinators of The Great Outdoors Challenge – the annual coast-to-coast backpacking event sponsored by this magazine – and they also own and run Newtonmore Hostel. They have both completed solo walks from Land's End to John o'Groats and have walked more than 10 TGO Challenges apiece.
Header image © Ali Ogden