Lorpen makes a wide variety of socks for outdoor use from a range of materials, and the T3 Light Hiker Eco, in its spring/summer 2022 collection, takes advantage of some of the brand's new sustainability efforts. The look is attractive and contemporary, with sporty patterning that you might associate more with a running sock. However, these are designed for 3-season mountain use in either trail shoes or walking boots.
The T3 Light Hiker Eco is a lightweight synthetic-blend sock with cushioning zoned mainly beneath the heel and at the toe. Cushioning is more minimal than the other socks tested, but I've found them to be the fastest-drying socks out of the three, and they're also very breathable, especially in warm weather.
They don't quite have the versatility of my Best Buy, though, because I don't find them as warm in cold conditions. I'd also favour a bit more cushioning for use in winter mountain boots.
The fabric blend contains nylon made from recycled fishing nets and Coolmax polyester made from recycled PET bottles. In total, 73% of the material in each sock comes from recycled sources. Performance is good overall although quality of construction is not as high as the other socks tested – I've started to notice more pilling and general wear, especially inside the socks and under the heel, despite approximately equal use.
There's a medium boot-height cuff that is reasonably snug. I think these socks are reasonable value at £20 a pair, and their quick-drying and highly breathable properties make them good for long-distance walking.
---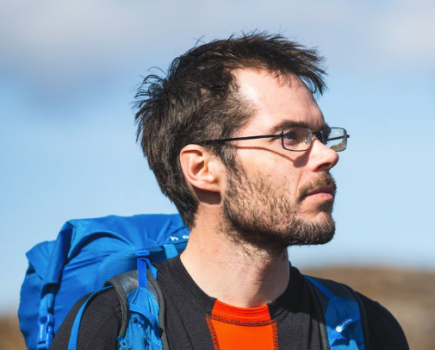 Written by Alex Roddie
Alex Roddie is a professional editor and award-winning outdoor writer. He is editor of Sidetracked magazine and an author. He also writes features, op-ed and gear reviews for The Great Outdoors magazine.