The Saucony Peregrine's grip is probably one of the best we've tested within our guide to The best trail shoes for hiking and hillwalking . The lugs are 5mm and they don't bat an eyelid on any ground I've thrown at them, wet or dry, as well as not being troubled by mud build-up. 
The recycled upper is minimal and very breathable – it lets water in and out easily – and the midsole is cushioned without losing all ground feel. It's a good balance. I've seen some reviews claiming the fit is narrow, but I found the opposite. The forefoot is very wide, and the heel is quite wide, which translates into a very comfortable shoe with loads of room in the toebox… as long as the terrain isn't too technical.
The Saucony Peregrine offers very little lateral support, so the shoe bends side to side when contouring. Wearing a backpack and traversing steep hillsides off trail and I found my heel starting to slip out from under me, inside the shoe. This wasn't dramatic but I did notice that I was probably at the limit of what the shoe is designed to do. Your foot shape may be different, of course. 
All in all, it's an airy, light, super-breathable shoe for the summer, with excellent traction and a wider fit, best for lighter loads, paths and trails.
See other trail shoes in our guide to The best trail shoes for hillwalking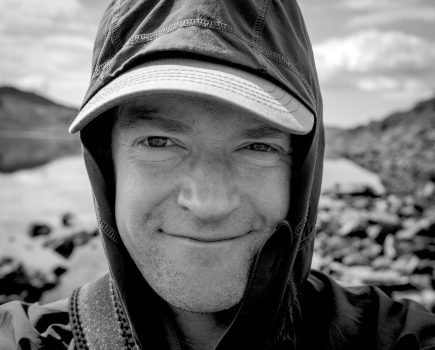 Written by David Lintern
David is a size UK10.5 and has a wide forefoot and a narrow heel. He's an occasional trail and hill runner, and an advocate for trail shoes for walking and backpacking during the summer months. These trail shoes were tested last spring, summer and autumn on- and off-trail in the mountains throughout Scotland, from the north-west to the Borders – walking, backpacking and on the odd hill run.