Chris Townsend reviews the Motorola Defy Rugged Smartphone – a tough, good-value smartphone built for the outdoors, with some useful features.
Rugged smartphones are ones with a tough protective case built in. Some are designed to look big and burly, with bulging controls and thick corrugated sides. Others just look like a standard phone. The new Motorola Defy Rugged Smartphone is one of these. It is a little bigger and heavier than most smartphones, but that difference is mostly cancelled out if you add a tough case, which is wise for outdoor use. One reason I like rugged smartphones like the Defy is that you don't need any extra protection.
The Defy has dual- protection, which means there's an inner waterproof case and an outer rugged one. It's waterproof to a depth of 1.5 metres for 35 minutes, drop-proof up to 1.8 metres on to steel, has ingress protection against sand, dust, and dirt, and is thermal shock resistant and resistant to vibration. If dirty it can be washed with soap or sanitiser. The temperature operating range is -25° to 55°C. The screen is scratch resistant and made from toughened Corning Gorilla Glass. It's also recessed for extra protection if dropped. The back and sides have a raised pattern for good grip so it's less likely to slip from your hand than standard phones anyway. There's a notch for attaching a supplied wrist lanyard too. With these specs it should stand up to anything the outdoors can throw at it.
The display measures 150 x 68mm and is bright.
Software
The Defy comes with the Android 10 operating system and a promise of an upgrade to Android 11. The memory is 64GB and there's a microSD card slot to expand this if needed.
The standard Google apps like Chrome, Gmail and Play Store come preinstalled. There's not much else and no specific outdoor or mapping software. It's easy to add these of course.
Security updates are guaranteed for two years, which doesn't seem long for a phone that should last much longer than that.
Battery
The Defy has a big 5,000 mAh battery. With my usage this easily lasts two days and I could stretch that to three. That's with route recording on, occasional checks of the map, a dozen or more photos taken, a few texts sent, and images uploaded to social media when there's a signal. For trips more than two days a battery pack might well be needed. I carry one anyway.
Charging takes a bit longer than with other phones I've used, two and a half hours needed to reach 100%.
Camera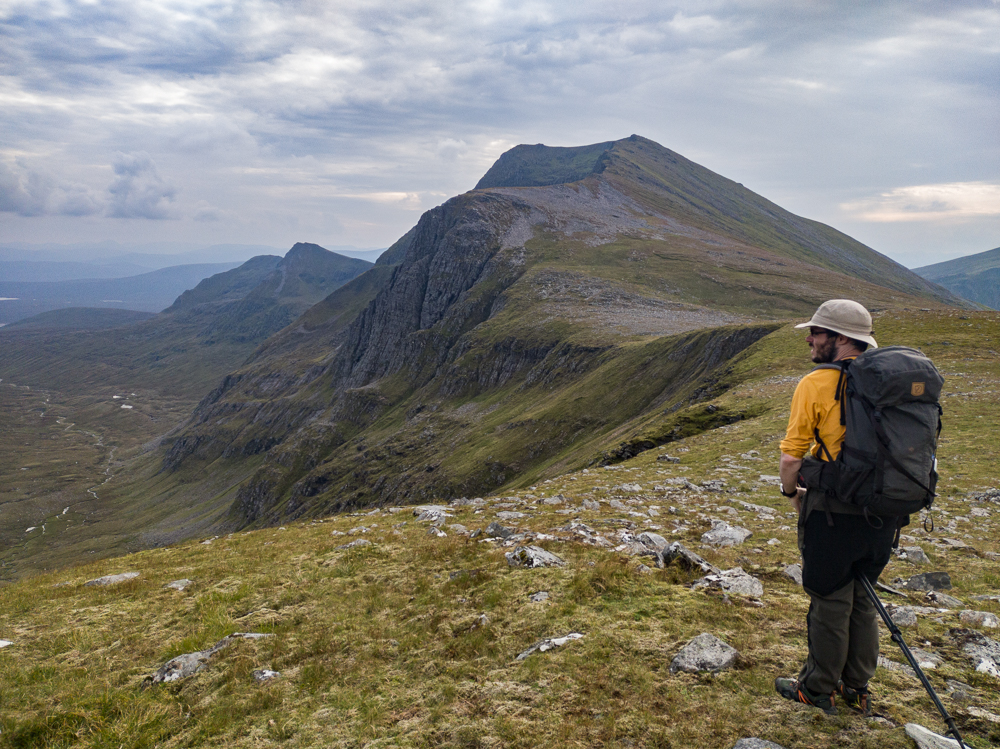 Compared with top-end smartphones the Defy camera is quite basic. There's no ultrawide angle or telephoto mode. There is a digital zoom but as usual this degrades the image and isn't worth using.
The images straight from the phone are okay. They can be improved however as there's a Pro option that lets you control the settings and take raw images that you can then process on the phone or a computer. This is the way to get better quality pictures.
The 48MP sensor sounds impressive. However, Samsung recommends the 12MP setting rather than the High Resolution one and I can see why as images from the latter aren't significantly better than from the former.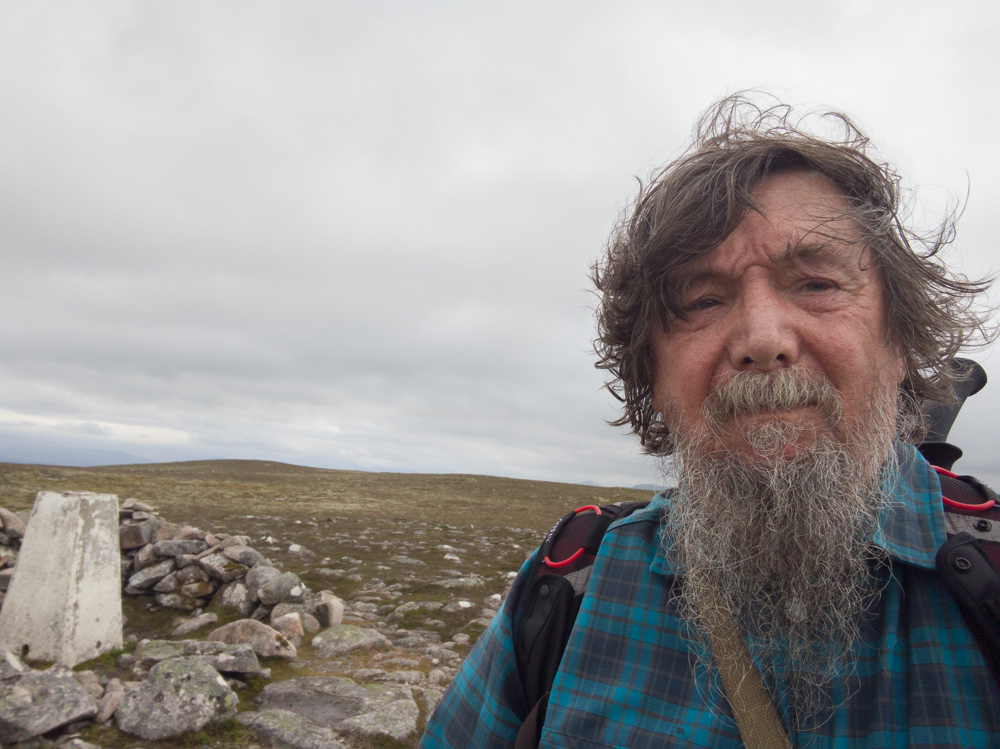 The front 'selfie' camera is adequate in good light.
In Use
I've been using the Defy for over a month on rainy days, windy days, misty days, and sunny days. I've carried it in jacket, trouser and pack pockets. It's been damp, banged on rocks, put on wet ground, and generally treated roughly. It's worked fine throughout. I've taken photos and checked the map in rain and wet mist without problems. In bright sunshine the screen is clear. The rough back and sides make it easy to hold securely. It is a big phone. I can just use it with one hand and my hands are quite large.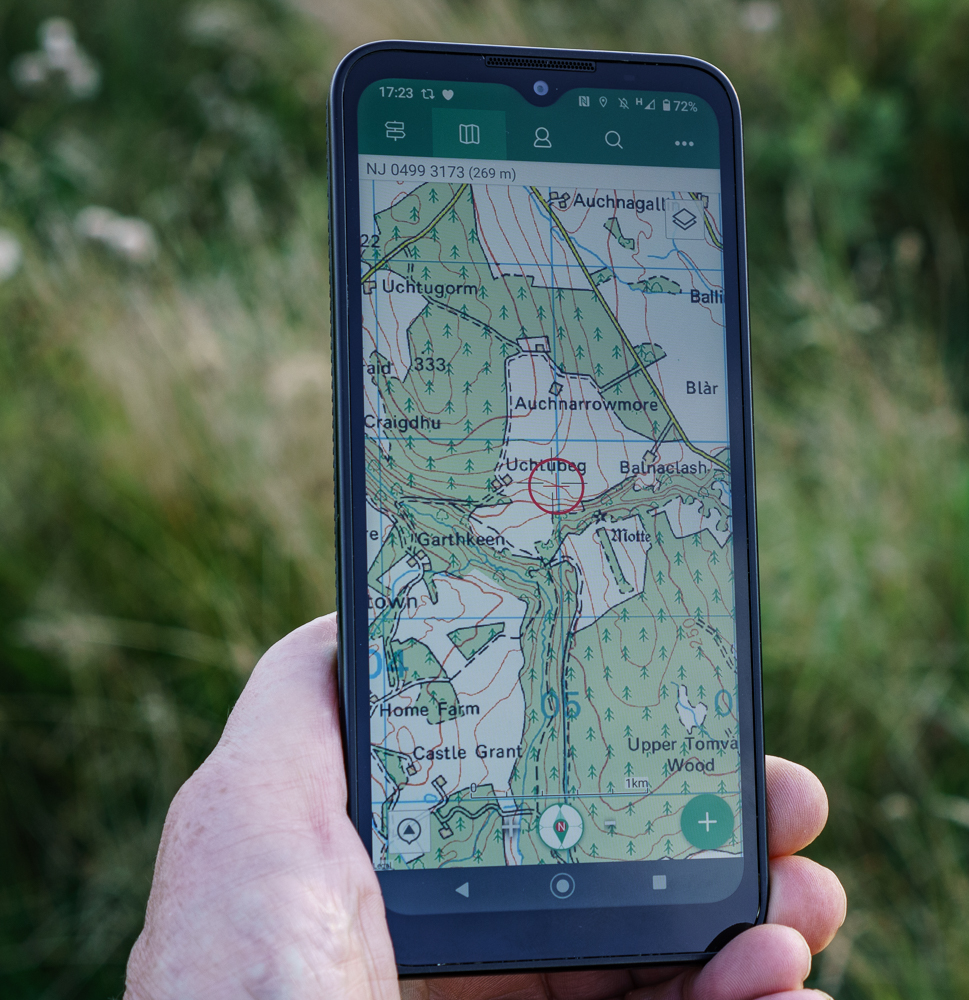 Testing it in August and September means I haven't been able to use it in cold weather. I expect it will work fine and I'll report on this when I find out. I have tried it with gloves and found it usable but that's in conditions when I didn't need to wear gloves.
Conclusion
The Defy is a tough phone that works well for the hills. I like it. The durability and battery life are excellent. You won't get the performance of a top-end phone. In terms of specs this is a low to mid range model. But then you won't pay the cost of such a phone. Indeed, at £279 I think the Defy is excellent value for money.
There aren't many similar phones. One I reviewed earlier in the year is the Land Rover Explore R (made by Bullitt, as is the Defy). This comes with various useful outdoor apps but has a much smaller battery and costs over £100 more. The Samsung Galaxy XCover Pro, a phone I own and reviewed on my blog, has a better camera and a replaceable battery but costs £469.
RECOMMENDED: This product has been awarded our 'Recommended' endorsement, meaning our reviewer believes it is a strong product which works well for its intended purpose.