The most notable feature on the the Montrail Trinity AG are: a substantial 12mm heel-to-toe drop and the asymmetric lacing. Less obvious is the comfort level, which for day-to-day loafing around, walking and running is off the scale! Featured within our guide to The best trail shoes for hiking and hillwalking
The lacing really does keep the foot deep inside the shoe – there's no slipping around and it's snug but not tight. There's also loads of cushioning in the midsole, and that plus the large drop makes for a springy, energetic shoe. Traction is great too, and I've yet to slip and slide in these; but they haven't undergone the 'Knoydart gloop test' as yet. 
All that emphasis on comfort comes at a cost. The upper is more substantial than some others, is slower to dry and is less breathable. The heavily cushioned midsole on the Montrail Trinity AG makes for less 'ground feel'. The toe is fairly precise and there's a good amount of lateral support, midfoot, but at the expense of feedback and control in that same area. Lastly – that drop is great for running on the flat but, for me, less than ideal for hillwalking, backpacking or even 'fastpacking'. For that, I want a slightly more generalist shoe that supports my heel a little more.
The Montrail Trinity AG are super-comfy but better suited to groomed trails. Once off-piste, I want to know what I'm walking on.
See other trail shoes in our guide to The best trail shoes for hillwalking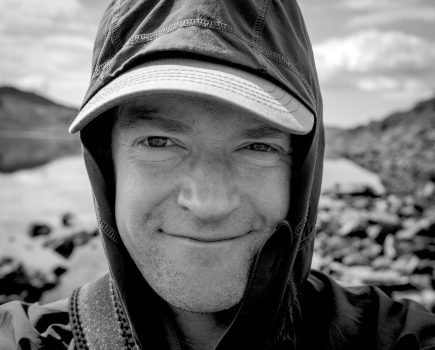 Written by David Lintern
David is a size UK10.5 and has a wide forefoot and a narrow heel. He's an occasional trail and hill runner, and an advocate for trail shoes for walking and backpacking during the summer months. These trail shoes were tested last spring, summer and autumn on- and off-trail in the mountains throughout Scotland, from the north-west to the Borders – walking, backpacking and on the odd hill run.