The Black Diamond Swift is hefty and durable, says David Lintern, and it get his 'Best Buy' accolade.
The Black Diamond Swift is a simple, well-made, T-rated axe that will cover you from hillwalking into climbing. The 57cm shaft is a goldilocks length for me – it's just right for wielding over my head and long enough I can comfortably use it as a walking stick. The curve in the Swift is very gentle and there's no rubber grip – as long as the pommel is pushed all the way to the top of the axe (which is entirely possible), getting the shaft into deep snow is satisfyingly frictionless. The lack of rubber grip also means much less wear and tear at the spike end. An adjustable pommel provides plenty of grip on the tool (and has the advantage over a rubberised handle that it can be replaced when worn). The spike is steel, huge and will take a leash or sling. It offers masses of security when used in walking mode.
Rating: 5/5
Cost: £160
Weight: 536g all in (57cm)
Pros: durability, adze, heft!
Cons: weight
Materials: Steel head, pick and adze (1 piece hot forged), Aluminium shaft, steel spike | Technical rating: Technical (Type 2) | Grip: none | Leash or Pommel: adjustable pommel | Lengths available: 50, 57, 64cm
The pick design is interesting – it has a sharp point and teeth as expected, but is broader than some others here, translating into excellent purchase in a wide mix of conditions. It also means this ice axe is very comfortable to hold in walking mode.
The adze is broad and quite long and provides plenty of scooping power! The balance was superb, with the head doing all of the work. I just had to swing, and the tool was in, 100%. This is a combination of shaft length, tool weight and my own height and BMI – it will be different for everyone.
It's interesting to me that my favourite in this selection is also the heaviest. Wind the clock back a decade and I would have dismissed the Black Diamond Swift as too heavy. But 'heavy' in winter can also mean 'fit for purpose' and this is a well-balanced tool that feels just right in the hand, especially on steeper ground, and should prove exceptionally durable. It isn't heavy, it is reassuringly present!
Compare this axe with other models in our buyer's guide to the best ice axes.
SQUIRREL_BUTTON_12987240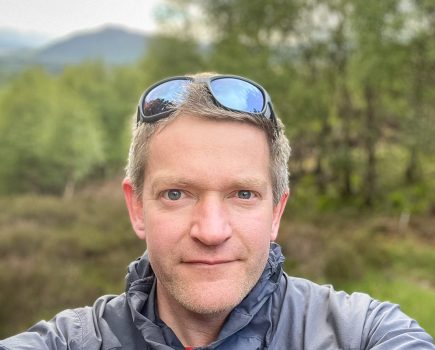 Testing conditions
David is 5 foot 8', medium build but probably could have better upper body strength (these things are relevant to testing winter metalwork). He tested these axes while hillwalking and on easier graded mountaineering routes during the winter of 2022/3, from Ben Wyvis to Creag Meagaidh. He was often in the Cairngorms with two (or more!) of the review samples to allow comparison of weight, balance and performance, side by side. All axes were weighed on David's digital scales.