Day 3 at OutDoor produced yet more packs but also some good-looking camping gear to put in them
Lowe Alpine has a new version of the huge Cerro Torre pack that dates back some 40+ years. The latest model has a new adjustable harness system that is comfortable and supportive and much simpler than many. I also got to try it on a short walk with 15kg in rather than just look at it or hold it full of foam. It does feel good.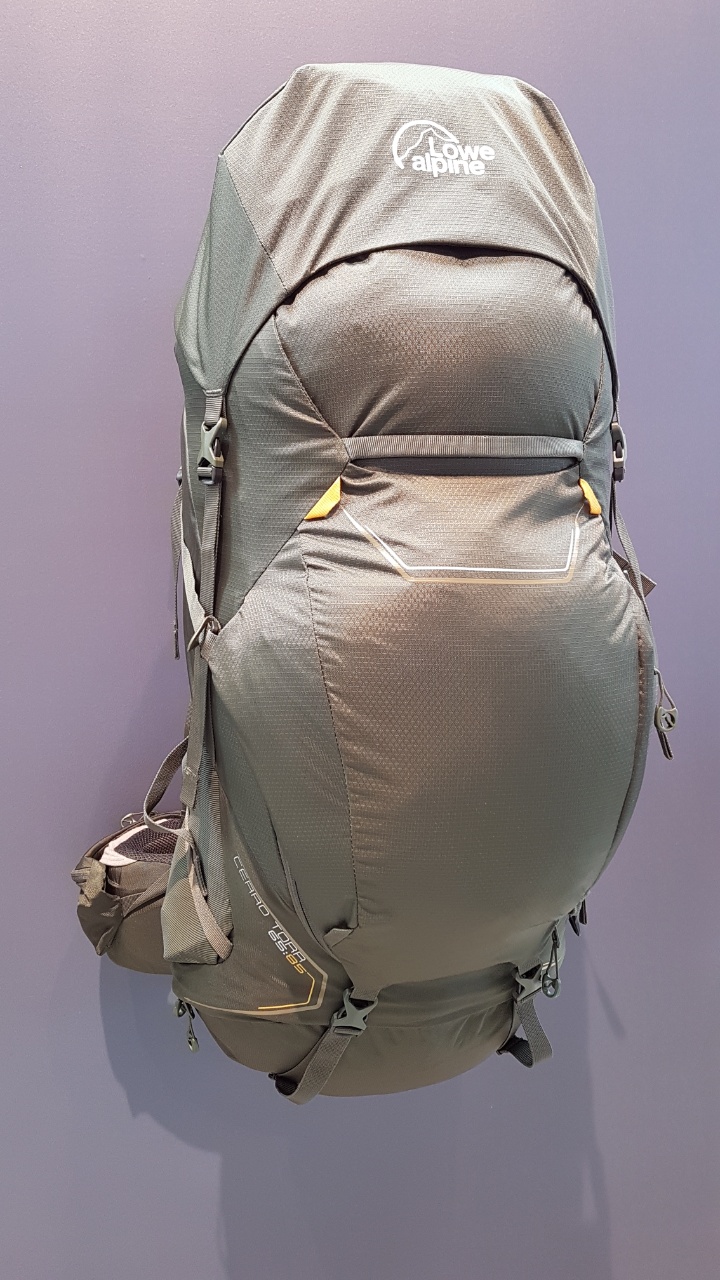 Fjallraven's pack offering isn't a new back system but a new fabric. Bergshell is made from recycled nylon with a flat ripstop face (no raised threads) and is waterproof and extremely durable. It has a pleasant canvas-like feel.



There were plenty of tents at the show, but none that really grabbed my attention apart from the Lightwave Sigma s22, made from the fantastic X-tex fabric. This has two doors and porches and should be much better for two than the s20. At 1.75kg it's light for the space.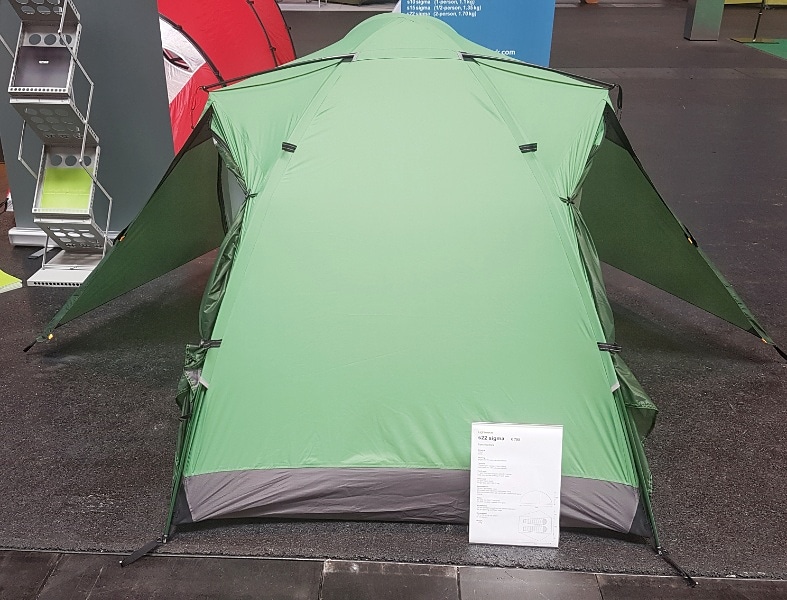 Another great new fabric is Rab's Proflex, which is soft, comfortable and waterproof. I've been impressed with the Kinetic Jacket, which I've been using for nearly a year. Now Rab is bringing out Kinetic Alpine trousers which look wonderful – waterproof trousers that should be comfortable against the skin and that can be worn all day. There'll also be a Kinetic Alpine jacket that's a bit longer and has more features than the standard one.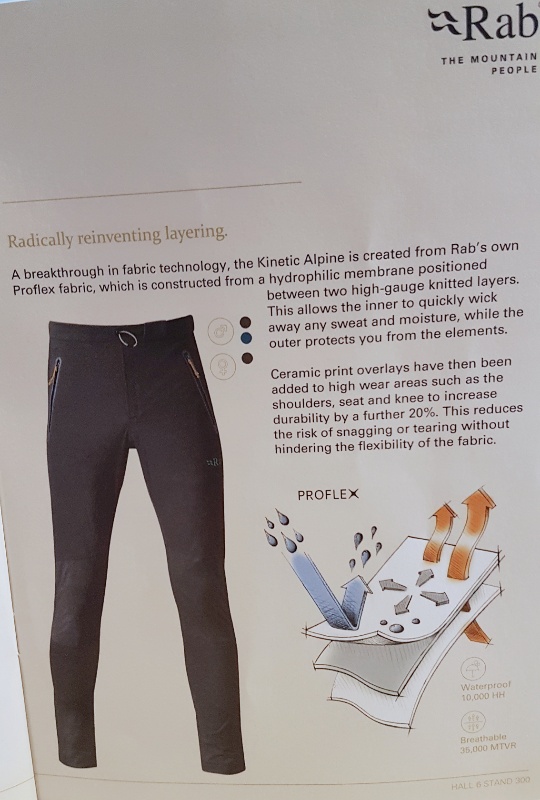 Continuing the materials theme I was pleased to attend a celebration for DAC poles and founder Jake Lah. DAC is behind most of the innovations in pole design over the last 30 years and really deserves more attention.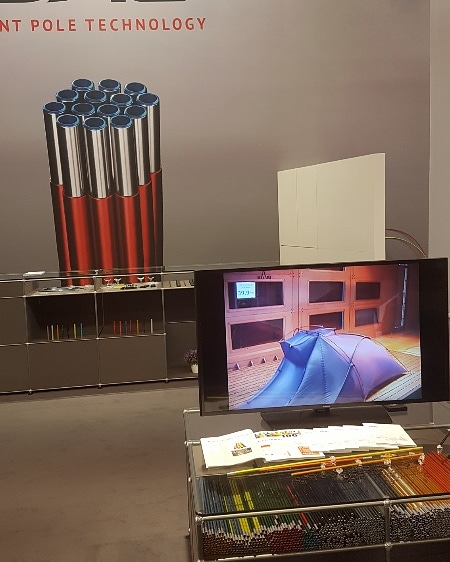 Another innovative brand going back 30+ years is Cascade Designs, inventor of the Therm-A-Rest and NeoAir mats. The NeoAir XLite has been my summer mat for quite a few years and I've always thought it ridiculously light. Well, the new UberLite weighs even less! Just 250 grams full length and 175 in the short length. That's even more ridiculous.



Cascade Designs has also brought out a new combined air bed/self-inflating foam pad for cold weather use called the Prolite Apex that's more compact and lighter than the Prolite Plus or the Evolite.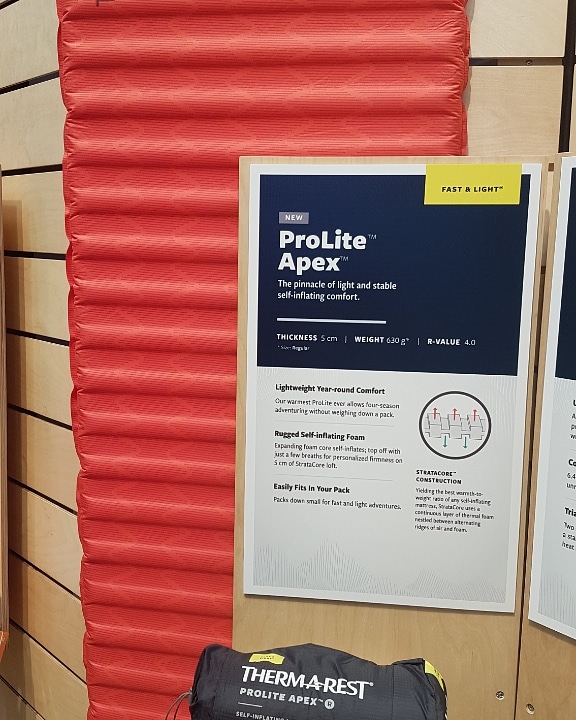 MSR, which also comes under the Cascade Designs umbrella, has one stove that looks good, an uprated Pocket Rocket, the Deluxe (pictured in header image), with piezo igniter (one that really lasts, says MSR), wider burner head, and regulator. It weighs 10 grams more than the standard Pocket Rocket.
That's it from the last OutDoor show in Friedrichshafen, I'm writing this in Heathrow waiting for my flight to Inverness. I'm sorry the show is leaving. It's a lovely place. I came across the Bodensee on the ferry this morning and the light and the colour on the water and the hills was lovely. Munich won't be the same.
I will be bringing news of more new gear soon though. In two weeks I'll be in Manchester for the Outdoor Trade Show.