Our contributing editor David Lintern remains moved by Sidney Scroggie's revived 1989 post-war Scottish hill memoir, The Cairngorms: Scene and Unseen.
The publishing arm of the Scottish Mountaineering Trust has undergone a rebrand and revival in the last year or two, and The Cairngorms: Scene and Unseen was one of the Scottish hill classics they have chosen to revisit in their new guise.
First published in 1989, Scene and Unseen is a post-war hill memoir by the Dundonian soldier, journalist and Cairngorms officiando Sidney Scroggie, who spent many decades wandering and bothying in those hills both before and after the war. The author famously lost his sight and one leg at the end of the second world war, and at least partly as a result of those injuries, the reader is treated to far more than a trip down memory lane.
While there are plenty of time capsule insights, as well as elements of nostalgia in the prose, there's an attention to atmosphere – a specific form of uncanny that the Cairngorms specialises in – and a power of description of the physical body travelling through the mountains that could only be borne of a storyteller who had lost their power of sight but had gained insight by doing so.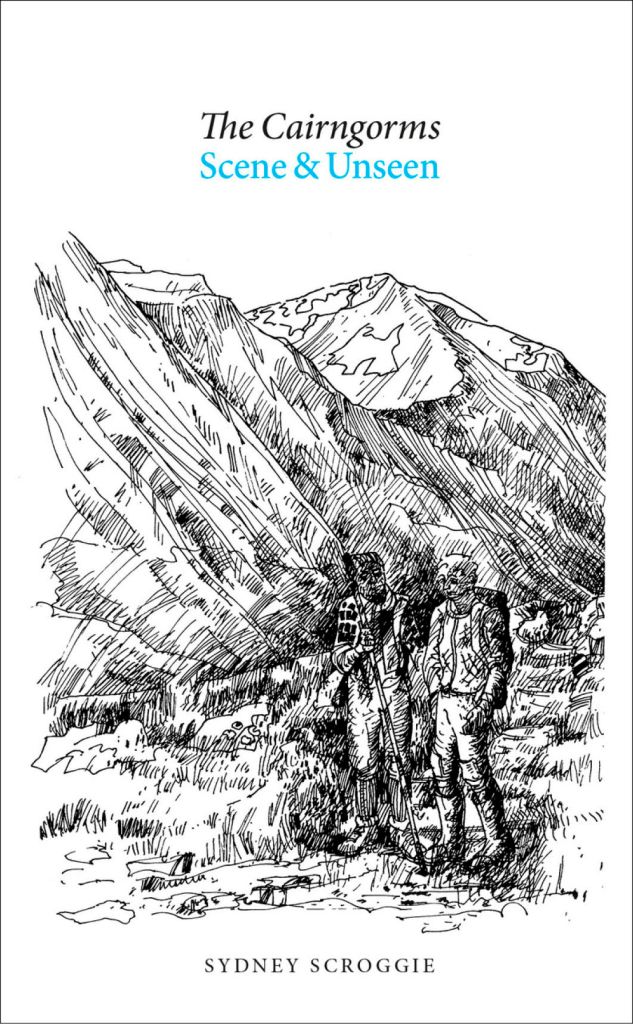 The writing in Scene and Unseen attends equally to physicality and to the supernatural. Scroggie was a wordsmith by profession, but there's little doubt that his descriptive powers were further honed through loss of sight. He's down to earth about those physical challenges and shares more on the worldview that resulted from them in the afterword. But just as significant for me, there's a distinctive regional voice here too – sometimes sing-song and playful, sometimes poetic. Equal parts humour and sensitivity, sentences stride out, sinuous paragraphs long, or snap to a close with dry, quick wit.
It's almost a complete worldview, and if you know the east of the country well enough, you'll recognise it even now. In our modern world of Oxford English-informed 'nature' writing, reading something written in that voice is a genuine tonic. As you might hope and expect, there's a rich and fruity mix of sublime landscapes and ridiculous characters and episodes described, and simple chronology is thankfully cast to the mountain breeze.
Beautifully sprinkled with the pencil drawings of John Mitchell and with a foreword by Tom Weir, the new form of this repressing is appealing too. It's a little white brick, a dense descriptive bullet that's perfectly built for backpacking trips. Overall, Scene and Unseen offers a lyrical, charming insight into a more innocent time, but more importantly is told with depth, love and positivity.
The Cairngorms: Scene and Unseen by Sidney Scroggie is published by Scottish Mountaineering Press (£12).