What role is there for an outdoor magazine when we're all staying indoors? Our editor Carey Davies gives some thoughts on life in lockdown – and an update on how we are responding to the situation. 
Image credit: Dougie Cunningham
THE LAST mountain I climbed was called El Cielo. I'm not very good at Spanish, but Google tells me the name translates as 'Heaven'.
A limestone peak in the Sierra de Almijara range of Andalusia, it rises with startling abruptness from the shores of the Mediterranean to almost 5,000 feet. It was one of those blissfully carefree holiday walks. We set off in the morning from near the coast, climbing through shady pine forests, up into montane scrub filled with the purple flowers of wild rosemary. By the afternoon we had climbed almost a mile into the sky and were stood on the rocky summit with a dazzling sunlit ocean below and a mountain chain created by the collision of Africa and Europe around us.
Like most mountains across Europe, El Cielo is currently 'closed'. We climbed it in late February, a matter of weeks ago, but the memory of being on that summit seems to belong to another lifetime – a bygone era when travel, going to restaurants or bars, exchanging hugs or climbing mountains were second nature.
We certainly had an idyllic day climbing 'Heaven'; but right now, the idea of being on any mountain – even in foul British weather – seems like paradise. As walkers and hikers, or indeed any kind of outdoor enthusiast, the ability to roam freely is key to our health and happiness, even our identity, and the loss of it is sad and strange.
Outdoor values
But of course, not being able to go to the mountains is a small privilege to lose compared to the potential suffering it could help avert. We should respect the medical staff at the awful coalface of this crisis by staying at home, keeping safe, being there for each other and supporting the vulnerable. Now is the time to take joy in the small details because they help keep us happy, healthy and resilient.
We still have some freedom to do that, within the confines of our daily exercise windows. There are lots of little consolations to be found if we look; outbursts of spring colour, birdlife, local discoveries that we would never have made in 'normal' life. But these are still predominantly indoor days.
Despite that, we need to keep the outdoor spirit alive; and in fact, I think we need it more than ever. That's because the best outdoor values are the best human values. People avoid eye contact in city streets but universally acknowledge fellow hikers with a nod or a hello. Mountain rescuers give up their time and risk their lives to help others in emergency need. Hospitality in remote places is often the most generous and effusive in the world. Humans are often at their best in the hills and mountains, because we rely on each other within them, and are reminded of our similarity and interdependence.
The loneliest places inspire true togetherness. And we are all together in a lonely place right now, shocked by the scale of hardship and suffering, but comforted and inspired by the acts of deep humanity going on all around us.  
What's happening at The Great Outdoors 
I genuinely believe those outdoor values are part of the DNA of The Great Outdoors, and have been for our 41 year history. Our contributors are very varied but they have a shared ethos of reflecting the best of the outdoor world.
Recently, a few people have asked me if it feels strange or difficult to edit an outdoor magazine when so much of the outdoors is off-limits. I think it's more important than ever. Even though you can't go physically go to the hills and mountains, we aim to take you there with our words and images, and perhaps conjure some of the feelings they inspire. We will continue working (from home!) to do just that – we want to help keep the outdoor spirit alive.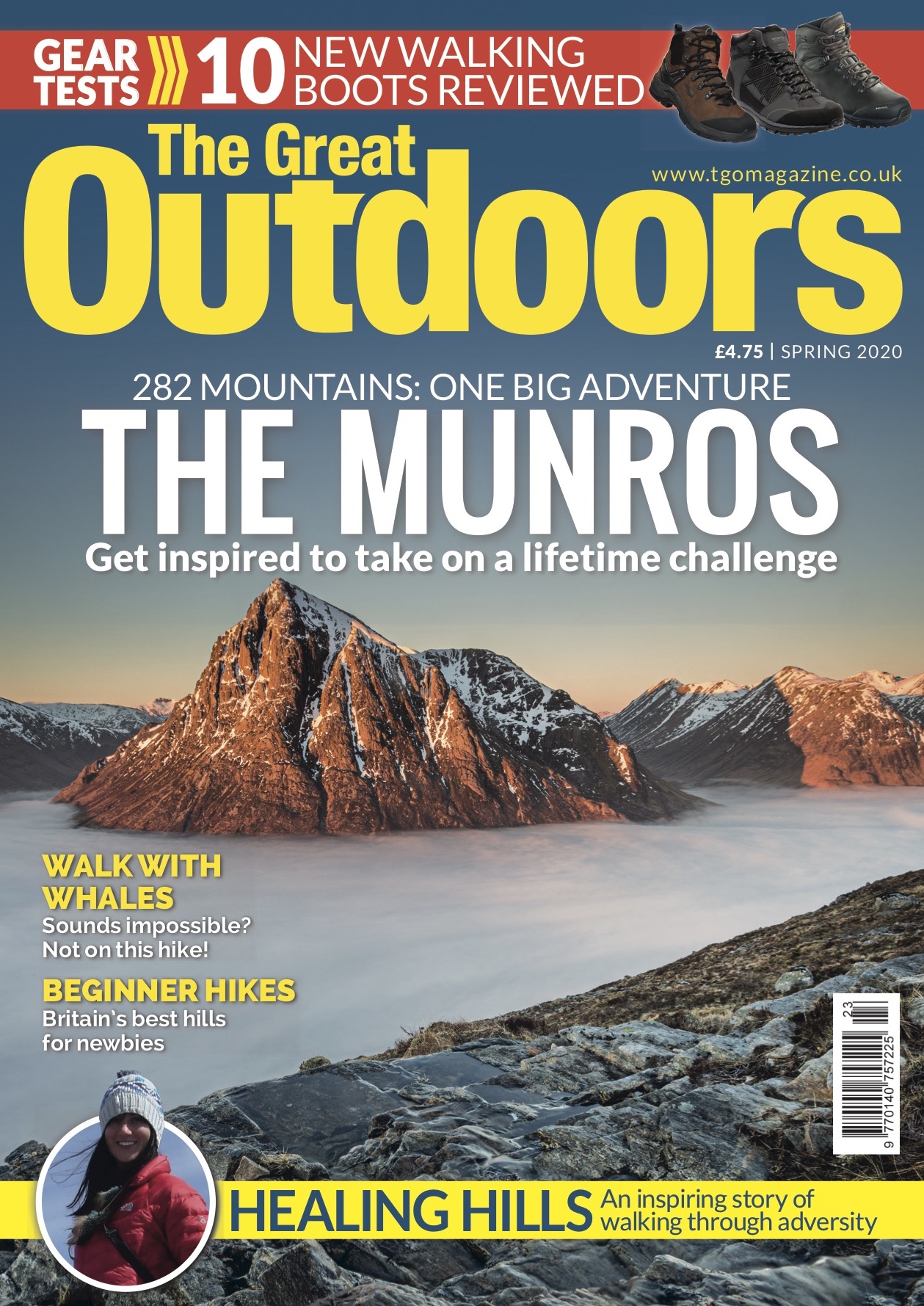 Over the coming months, the magazine will be slightly lighter than usual, but we will do our best to compensate with quality. Our readers are generally a loyal bunch, and we hope you understand why these temporary changes are necessary.
To show our readers our gratitude, current subscribers have had their subscriptions upgraded to include free access to the digital edition of the magazine, just to make sure you continue to receive the latest issue on time. We're also offering new readers:
Thank you again for your support. I've told you about the last mountain I climbed – but, as I'm sure we all are, I'm also sustained by the thought of the next one. What a day that will be. We'll get there together.